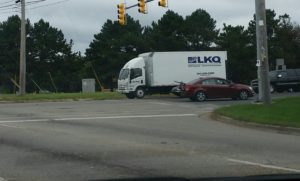 LKQ CEO Dominick Zarcone confirmed last week that the company is distributing new OEM parts.
"We are," Zarcone told an analyst who'd asked during a July 27 earnings call if the company had added OEM parts to its trucks. (Special thanks to Seeking Alpha, whose transcript helped us quickly confirm and report on what was said on the call.)
The analyst's inquiry mentioned a report in collision repair trade press about LKQ distributing for FCA — likely a reference to FenderBender's excellent June 30 report describing the partnership. FenderBender quoted a outraged member of the Mopar Masters Guild executive council who said FCA told his group in March about the decision. The deal involved 1,100 SKUs — including parts for the 2017 model year — according to the magazine.
"We don't comment on any particular customer and the like because of agreements that we have with some of our customers," Zarcone told the analyst July 27. But he said it wanted to grow parts distribution, and its experience as a distributor of collision parts would be attractive to many companies. LKQ has described embracing a diversified, "one more part on the truck" distribution strategy where a shop (and LKQ) can bundle more items into a single delivery.
FenderBender also reported that LKQ had transported parts for Ford and other OEMs.
The move arguably undercuts manufacturer and collision repairer arguments against aftermarket parts by sending business to the prime mover of those imitations. FCA at the past two NACEs and on its Mopar Repair Connection website has highlighted dramatic differences in quality between real Mopar components and unspecified aftermarket parts.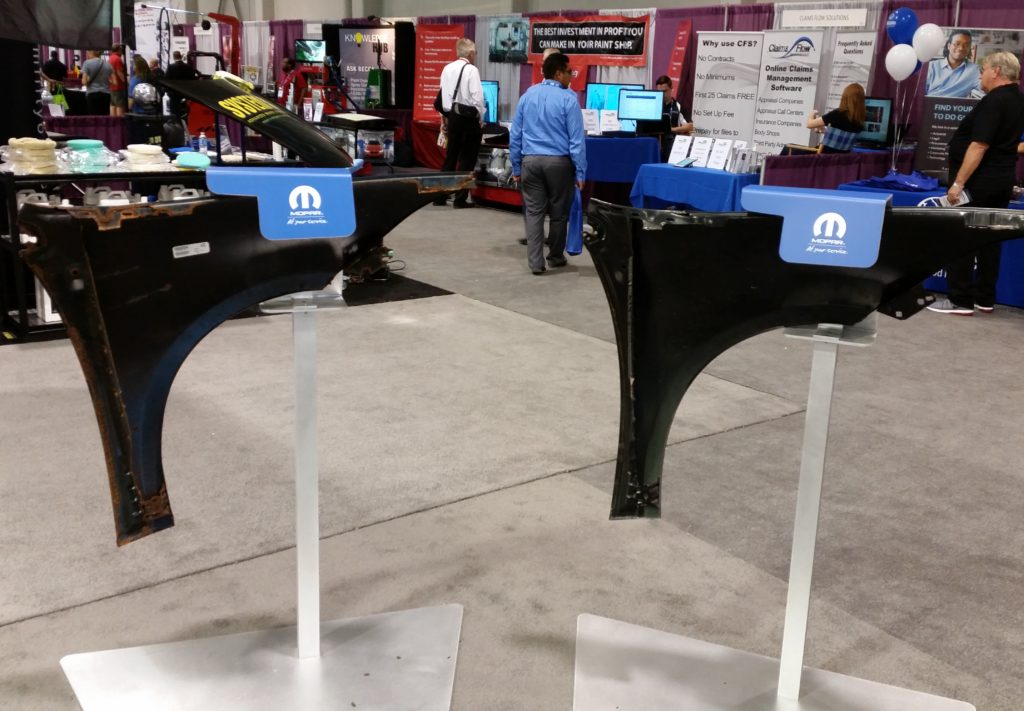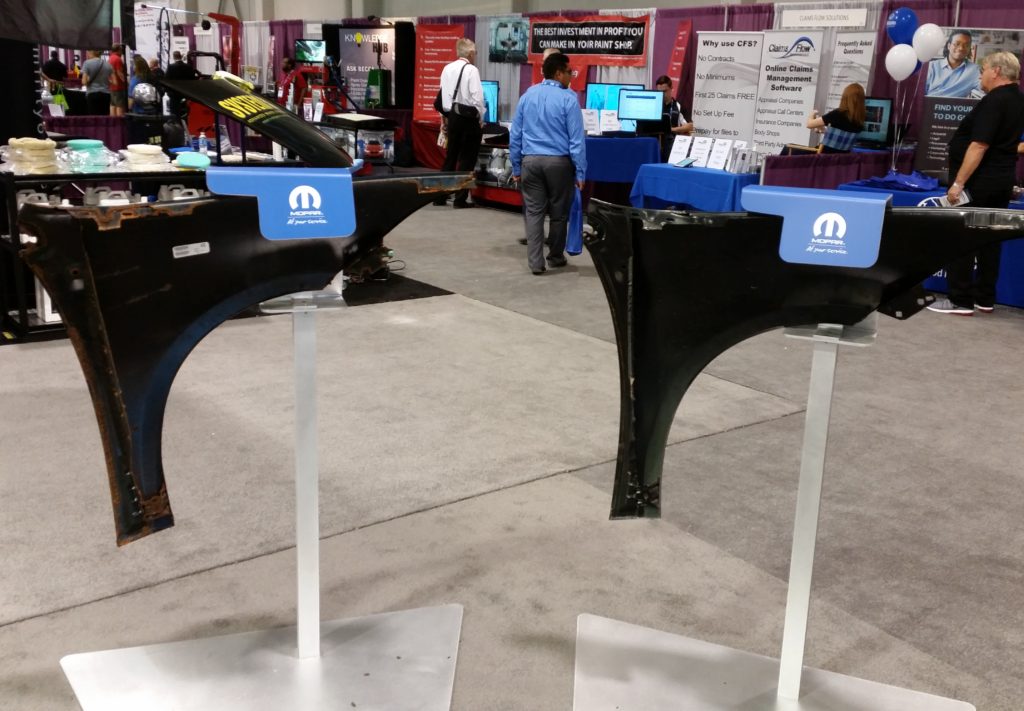 Based on FenderBender's coverage, the partnership also might undercut the OEM's dealership partners and harm their ability to meet the missed numbers FCA reportedly used as justification for the deal.
Emails to FCA's media address and spokesmen for Mopar and dealers mid-Friday afternoon were unreturned. Ford representatives did not return a similar request later in the afternoon for comment about the call and FenderBender report.
More information:
"Inside the Chrysler-LKQ Transaction"
FenderBender, June 30, 2017
LKQ second-quarter 2017 earnings call transcript
Seeking Alpha, July 27, 2017
LKQ second-quarter 2017 earnings call
LKQ, July 27, 2017
"LKQ Corporation Announces Financial Results for Second Quarter 2017"
LKQ, July 27, 2017
Mopar collision parts versus aftermarket parts comparison page
Images:
An LKQ truck is seen fall 2016 in Michigan. (John Huetter/Repairer Driven News)
The Mopar booth at NACE 2016 highlighted differences between an OEM and aftermarket part. (John Huetter/Repairer Driven News)
Share This: