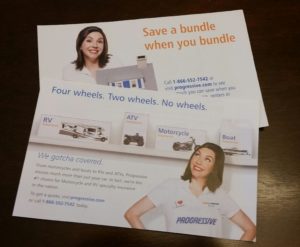 Progressive told investors earlier this month that higher severity on the auto property damage end was an understandable byproduct of the additional technology on vehicles today.
CEO Tricia Griffith presented data that between 1986 and 2016, severity across all company lines had risen about 1.3 percent a year, but since 2012, it'd grown 1.8 percent. She attributed this to more expensive technology on cars and medical costs which outpaced inflation.
"We're able to price those severity trends into our indications," she said.
John Curtiss, personal auto project development leader, indicated that not all the IIHS Highway Loss Data Institute statistics available on the impact of various technologies upon auto property and collision severity were robust enough to be "credible." However, severity did generally seem to be higher for some property damage and collision coverages, according to the data Progressive had.
"I think that makes sense," he said. "We would expect a higher cost to repair due to the additional technologies placed on the vehicle."
Looking at claims data, Progressive had started to see "above-average inflation rates" for technology like cameras, sensors and headlights, according to Curtiss.
Curtiss also acknowledged the impact of diagnostic scans upon severity — which should hopefully be another piece of proof to lower-level adjusters that the company does indeed pay for it.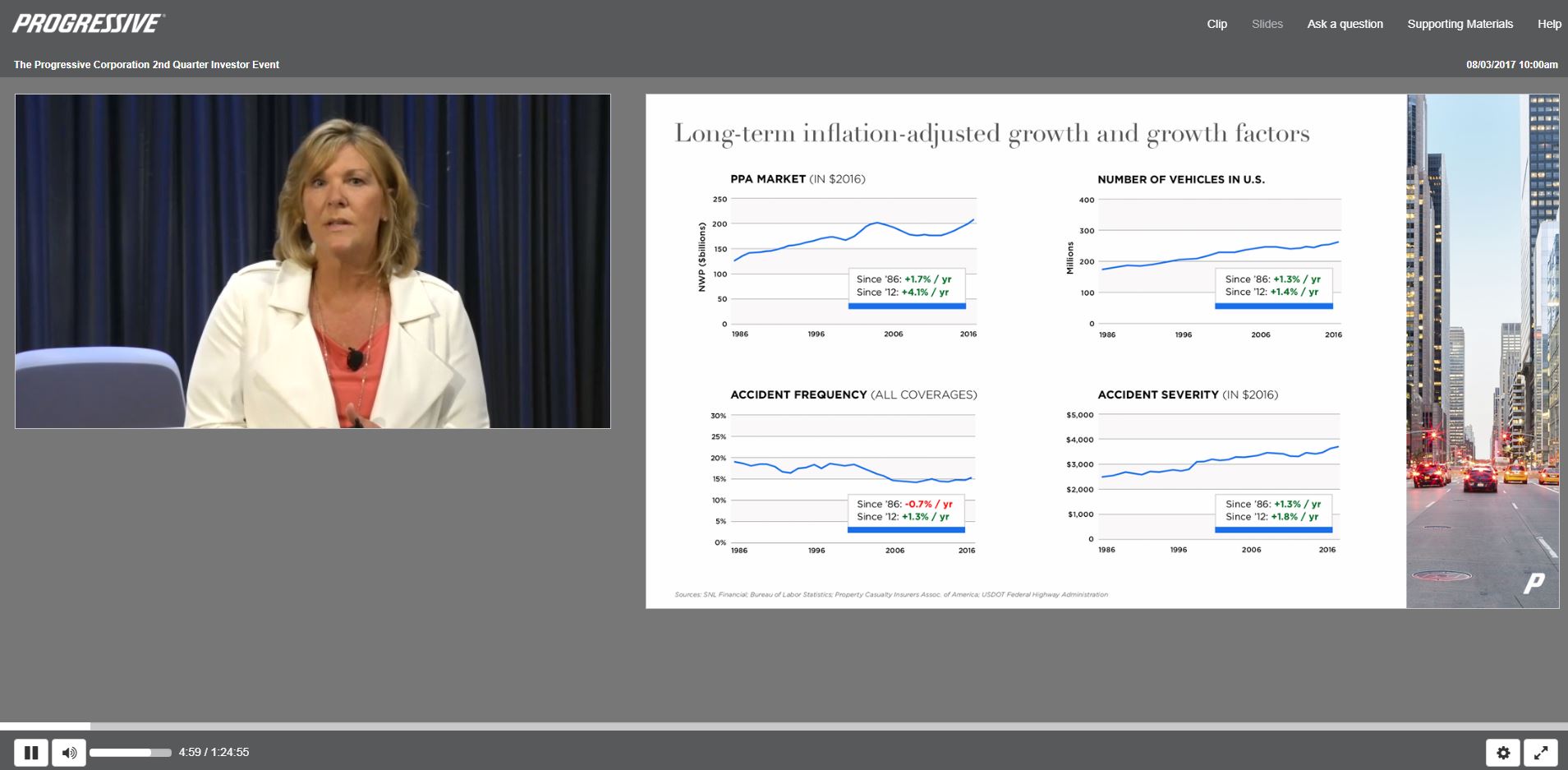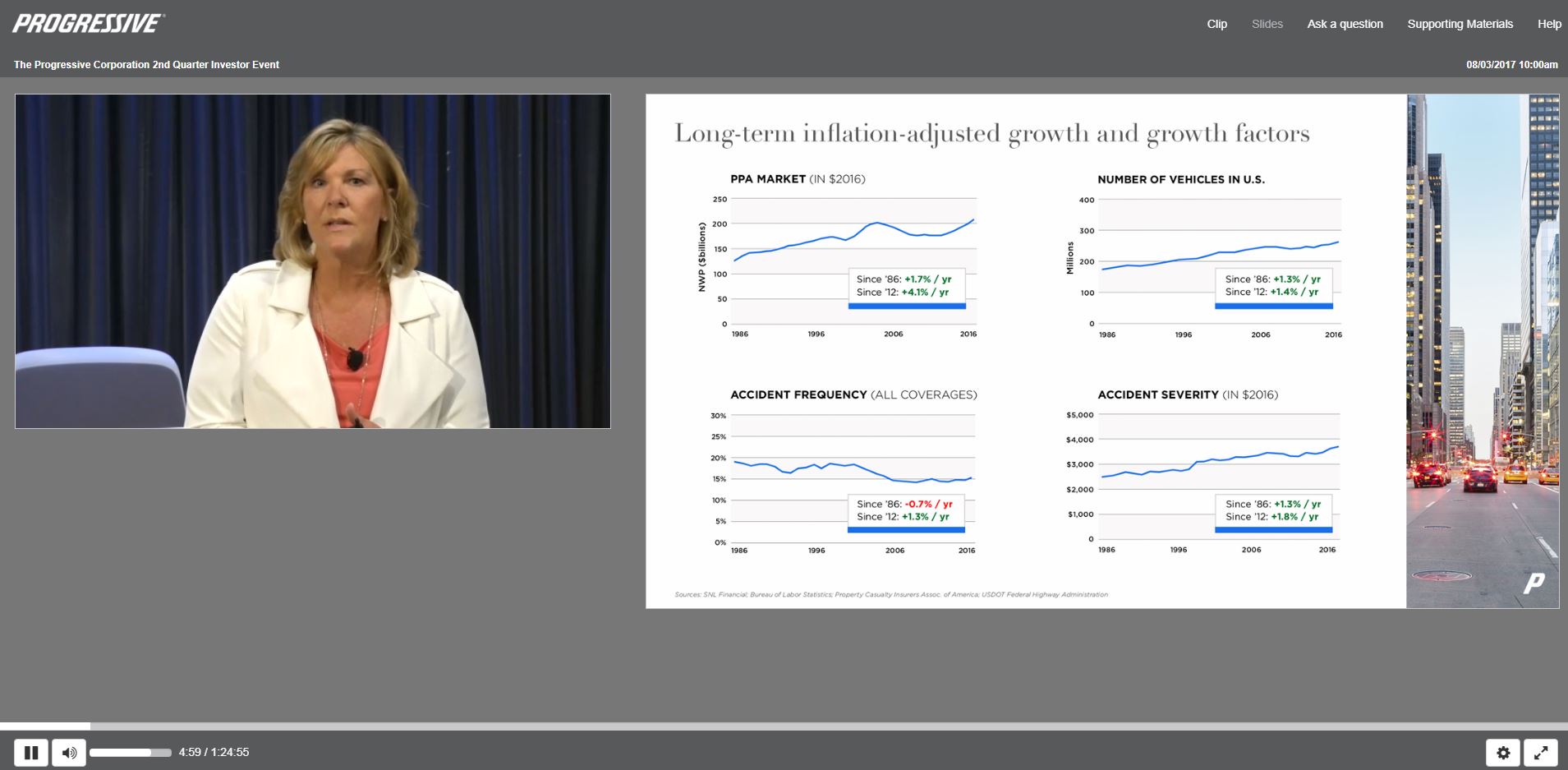 "We do think that more OEMs may actually begin to start to require scans to certify that these replacement parts are working properly," Curtiss said. "And that can add $2 (hundred) to $300 dollars for a claim."
Curtiss does unfortunately seem to be operating from the same incorrect assumptions as others in the collision repair and auto insurance industry that a) scanning is a new requirement and b) only needed if an OEM issues a position statement.
Diagnostics have actually been required for years — some body shops apparently never realized they should have been doing them — and the absence of a position statement doesn't preclude an OEM wanting something to be done. (Toyota has pointed out the moral hazard of too many position statements — shops might grow too dependent upon them and not check the actual repair procedures.)
For example, during the MSO Symposium last month at NACE, Ford collision marketing manager Mark Mandl said that while Ford didn't have a position statement on pre- and post-repair scanning, "it's very clearly" in the OEM's repair procedures.
"It absolutely should be done," he said.
---
Learn how to talk to insurers about scanning, severity at Repairer Driven Education
Learn how to negotiate with insurers about scanning from Jake Rodenroth, Collision Diagnostic Services, with  "Building the Business Case for Diagnostics in Collision Repair"; and learn more about explaining higher-severity repairs to resistant carriers with Matthew McDonnell, Big Sky Collision Centers, at "Building a bulletproof estimate through proper documentation" and AkzoNobel's Greg Griffith and Tim Ronak at "Severity – Why it does not matter and what to do about it!" The sessions are part of the Society of Collision Repair Specialists' Repairer Driven Education Series Oct. 30-Nov. 3 in Las Vegas during the SEMA Show. Register here for the individual classes or the series pass package deal.
---
Still, it's good for Progressive customers, adjusters and auto body shops that the company is paying attention to such trends; this hopefully will alleviate unnecessary surprises or friction when diagnostics and other technology-related procedures and charges appear on estimates or supplements.
Curtiss' "credible" data indicates that forward collision warnings paired with autobraking increase severity 2 percent on property damage, as do rear-view cameras. Adaptive headlights increase collision severity three percent, and a rear-view camera boosts it 1 percent.
As far as whether property damage accidents will ultimately be less severe on the damage and injury sides, Curtis said "we don't have a good answer to that yet," he said.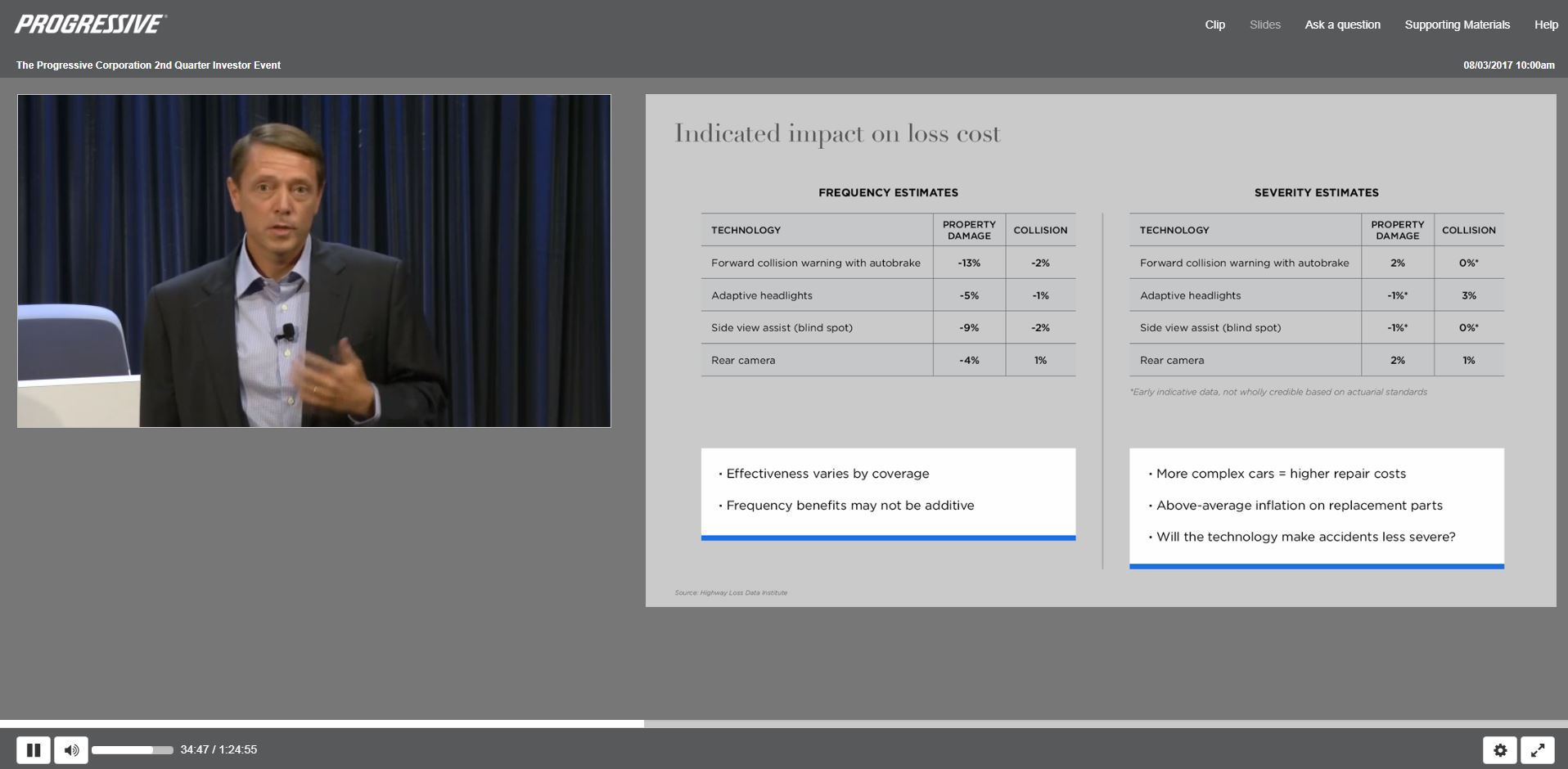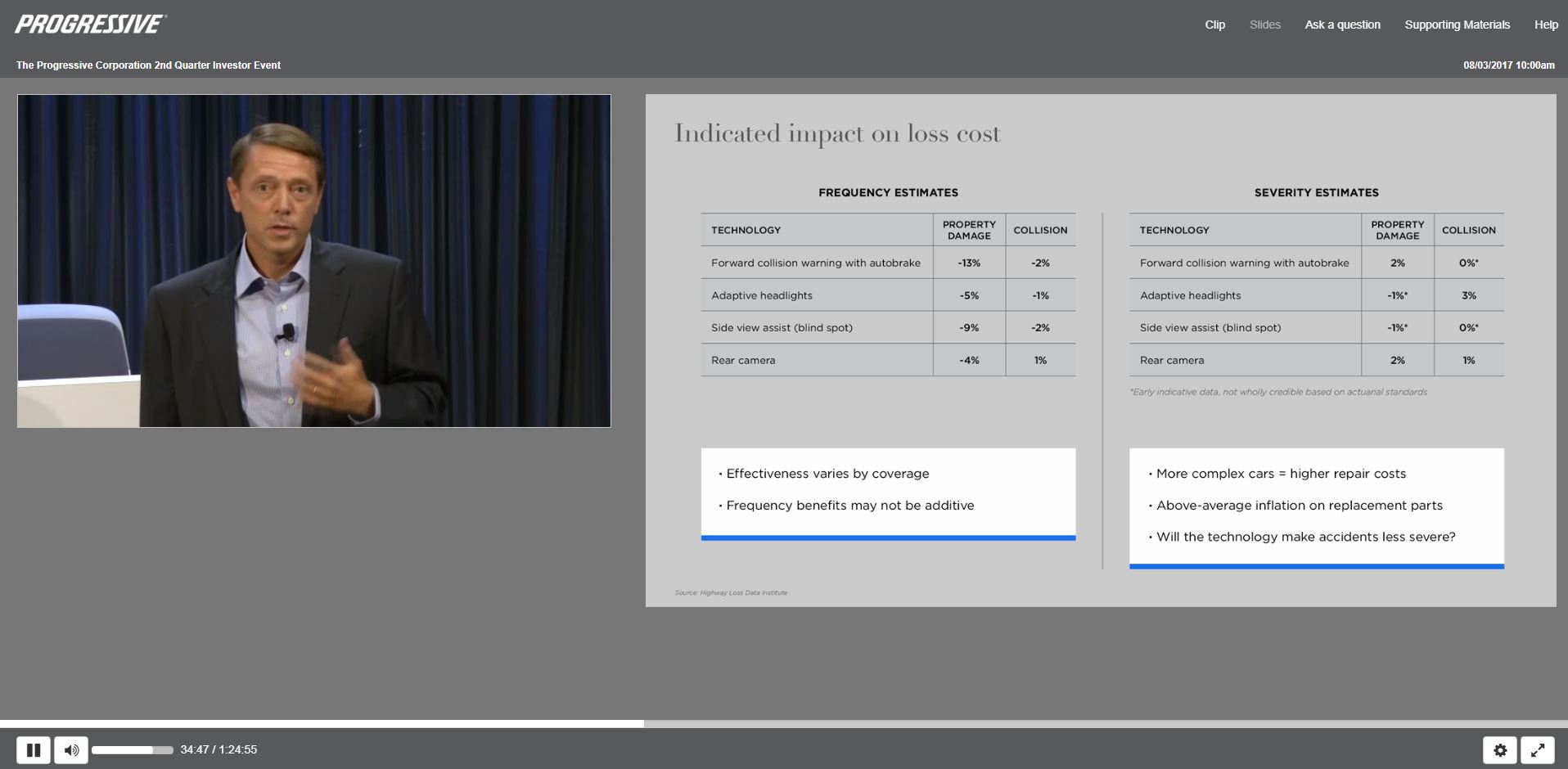 The company is making "pricing adjustments" for technology like autobraking, but it was unclear if he meant lowering premiums because of diminished frequency or increasing them because of the additional severity.
Curtiss anticipated that technology will eventually put "downward pressure" on frequency but for the near-term, severity "will continue to outpace inflation."
Gary Traicoff, Progressive chief actuary, said that the first half of the year saw property damage up 6-6.5 percent, and the past twelve months posted an overall 5 percent increase. The accident year basis and ultimately the long-term trend is probably closer to about 4-5 percent, he said.
For the short term, injury severity has been "very similar" to property damage, growing about 4-5 percent, he said. Property damage tends to be more consistent, he said.
For both Progressive direct repair program and non-DRP shops — and the adjusters who deal with them — the message should be clear: Progressive knows repairs will cost more — and include diagnostics — and it's charging its customers more in response. Higher estimates and even charging higher rates based upon higher expenses therefore shouldn't be a surprise to anyone; Progressive understands both the trend and the business practice.
More information:
Progressive second-quarter webcast
Progressive, Aug. 3, 2017
Progressive second-quarter slides
Progressive, Aug. 3, 2017
More information:
Ads for Progressive are shown. (John Huetter/Reparier Driven News)
Progressive CEO Tricia Griffith on Aug. 3, 2017, presented 1986-2016 historical data, including frequency and severity across all Progressive lines. (Screenshot from Progressive via media-server.com)
John Curtiss, Progressive personal auto project development leader, on Aug. 3, 2017, presented IIHS Highway Loss Data Institute data on the frequency and severity impact of certain ADAS technology. (Screenshot from Progressive via media-server.com)
Share This: