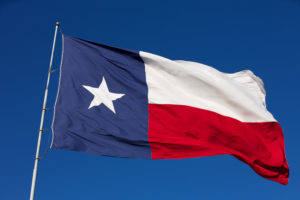 The timing of the Texas Auto Body Trade Show and its educational sessions this weekend couldn't be better, given that Texas has drawn the eyes of the collision repair industry.
Last month, Dallas-based attorney Todd Tracy announced the latest version of a more than $1 million lawsuit against Dallas-based John Eagle Collision Center, alleging that the shop's failure to follow OEM roof replacement procedures led to his clients Matthew and Marcia Seebachan being trapped in a burning 2010 Honda Fit. Tracy typically sues OEMs for alleged product defects, but he's considering more litigation against other shops.
Regardless of the outcome of the Seebachan case, the litigation demonstrates the importance of education so a shop can deliver correct repairs and still succeed as a business.
Which makes it fortunate that the Texas Auto Body Trade Show is on deck Friday and Saturday with two days of lessons from some of the top instructors in the collision repair ecosystem. The event will be held in the Hurst Convention Center in Dallas.
"This is about sharing information and educating our industry to do the right thing," Auto Body Association of Texas President Burl Richards (Burl's Collision) said in a statement. 
And even more fortunate: Collision repair technicians who aren't registered through their employer can attend the show for free, the Auto Body Association of Texas said.
The trade group said it had a scholarship program for techs, enough to cover entry into the show.
"If a technician is not registered with their employer, they can use part of this scholarship money for registration for the Trade Show," ABAT wrote in a news release. Technicians interested should call 817-899-0554.
Trade show educational sessions include a chance to hear about correct repair procedures and certification from OEMs; "Collision Repair Diagnostics: Building the Business Case" with Jake Rodenroth (Collision Diagnostic Services); a current and future technologies panel; "Financial Refresher -How's Your Bottom Line?" with Mike Anderson (Collision Advice); "Getting It Right" with Kristen Felder (Collision Hub) and Larry Montanez (P&L Consultants).
"This is your opportunity to hear from top-notch speakers focusing on   proper repair procedures, new materials, as well as providing you with the tools needed to achieve long-term success," ABAT wrote in a news release.
The show floor itself will host more than 60 vendors, "Training in The Round," product demonstrations and door prizes.
More details: www.abat.us.
More information:
Texas Auto Body Trade Show news release
Auto Body Association of Texas, 2017
Texas Auto Body Trade Show information
Featured image: The Texas flag waves. (33ft/iStock)
Share This: