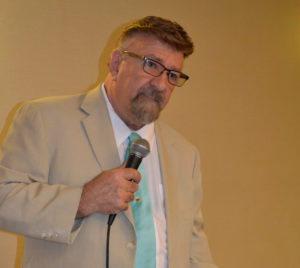 Alliance of Automotive Service Providers of New Jersey leadership called a Texas couple's $1 million-plus lawsuit against a dealership body shop "a big wake up call" for body shops and insurers.
Dallas-based attorney Todd Tracy announced the latest version of the lawsuit against Dallas-based John Eagle Collision Center, alleging that the shop's failure to follow OEM roof replacement procedures led to his clients Matthew and Marcia Seebachan being trapped in a burning 2010 Honda Fit.
Tracy typically sues OEMs for alleged product defects, but he's considering more litigation against other shops. The Seebachans also plan to reopen their case against State Farm following the September civil trial on the body shop negligence lawsuit; the currently dismissed version of that litigation alleges that State Farm's pressure led to the shop's incorrect use of adhesive instead of the welds Honda demands for the Fit.
"As far as the facts of the case go, nobody's going to know what the real truths are until this gets to court," AASP-NJ President Jeff McDowell said in a statement. "This is definitely a big up wake up call to the industry as a whole—not just to the collision repairers, but to the insurance industry as well."
Shop and insurer estimates shared by Tracy's firm do not appear to indicate a direction or suggestion by State Farm to use adhesive. The lawsuit keyed off of Willis' deposition comments about the power an insurer can have over a collision repairer — a sentiment that might feel familar to many shops.
A. (Adhesive) is — it is a accepted repair alternative, based on our cars and insurance certifications.
Q All right. And let's have an agreement today that we don't use the word "insurance." Can we — is that cool?
A. Well, unfortunately we're guided by insurance.· So — the — if you brought your car into my shop, right, the insurance company's going to dictate what — how we're going to repair your car.
Q. I understand. But the — but you — your — as a certified body shop, you have to — you — the — the insurance company cannot trump the OEM specifications, correct, sir?
A. Yes, they can.
Q. Where does it say that?
A. By not paying the bill.
"This is bringing a ton of attention to body shops regarding insurance companies, and what they will and won't pay for," AASP-NJ Executive Director Charles Bryant said in a statement. "The shops should be the ones deciding what it takes to repair the car, and they should be getting paid to do it. Insurance companies come in, and they'll only pay for certain things, and it really is causing people to have unsafe cars.
"I think it's very important someone addresses situations of insurance companies dictating how cars get repaired and limiting payment to what they want to pay for. That's a job for qualified collision repair shops. The job of the insurer is to insure, but also to pay for these cars to be repaired correctly and safely—not to come out and dictate. They're shifting what their position is and acting as if they have rights they just don't have. Hopefully this case brings out these kinds of concerns throughout the industry."
Collision Hub "Repair University Live" last week highlighted the breakdown in what ought to be the shop, insurer and customer's role in a collision repair and the kind of liability this raises for the repairer.
(Like Collision Hub did prior to the show, a brief caveat — the quotes and analysis in this article aren't meant to be legal and insurance advice, merely informational. Readers should consult with a qualified attorney and insurance carrier specializing in these matters and familiar with the laws applicable to your area.)
An adjuster's job is to watch out for fraud, tease out the damage from the loss and determine how much money the carrier needs to reserve to pay for the claim. The shop's job is to determine how to fix the car correctly and do it. The customer's job is to pay for the repair and be made whole by the insurer. Deviations from this could open the shop to more liability and risk violating public adjuster licensing laws.
The adjuster's estimate is meant to guide the insurers's accountants regarding the reserve. But insurers seem to have really mistaken their estimate for "this is how the car's going to get fixed," Vehicle Information Services attorney Erica Eversman said.
Noting that "I thought I put this to rest in like 2002," Eversman said on the show that if a shop fixes a car based solely upon an insurer's estimate, "you are still liable for the repair. .. "You're the professional repairer."
---
Find out about shop liability during Repairer Driven Education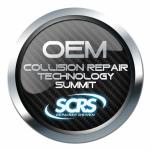 Learn what failing to follow OEM repair procedures could mean for your shop in court Nov. 2 at the OEM Collision Repair Technology Summit during the SEMA Show in Las Vegas. Experts will present "The Hidden Dangers of Vehicle Technology, Improper Repair Methodology and Your Liabilities."  Space will be limited; early registration is encouraged. The session is part of the Society of Collision Repair Specialists Repairer Driven Education Series Oct. 30-Nov. 3. Register here for individual courses or here for the series pass package deal, which includes the entire week of classes, all three parts of the OEM Summit and the Nov. 2 Sky Villa afterparty.
---
If the insurer — remember, they're not a collision repair professional — misses something or fails to follow OEM procedures, the shop and tech are the ones exposed. The shop is supposed to know how to properly repair a vehicle and do so.
Some shops will stamp an insurance estimate "for informational purposes only," Eversman noted. "I think that that's a good idea," she said.
Even the Insurance Information Institute advises customers:
No good adjuster or insurance company will expect you to sign an agreement accepting the insurer's estimate as the total claim payment until you've established, to your own satisfaction, that it will cover the cost of repair. The insurer will expect you to get your own estimate from your mechanic, garage or car dealer. Don't allow yourself to feel pressured into accepting the insurer's estimate of repair costs without getting at least one estimate of your own. …
Don't hesitate to argue with the adjuster if you really believe his repair estimate is too low based on what your mechanic has told you.
A shop shouldn't rekey an insurer estimate either, even if they're planning on changing all the incorrect items on the carrier's document, Eversman said.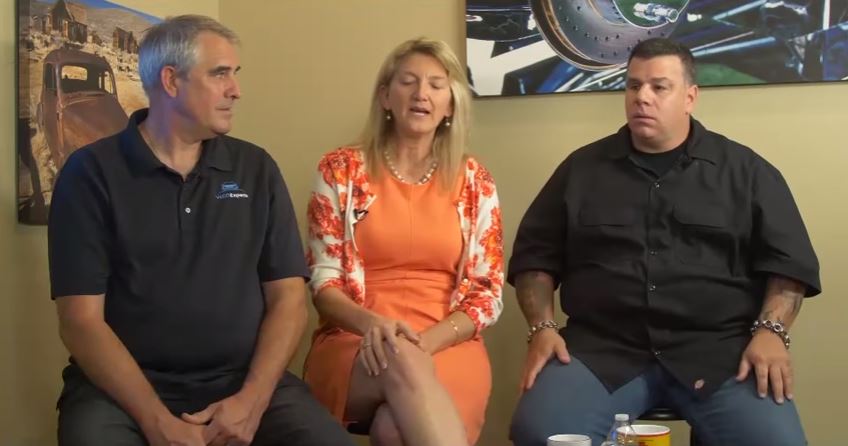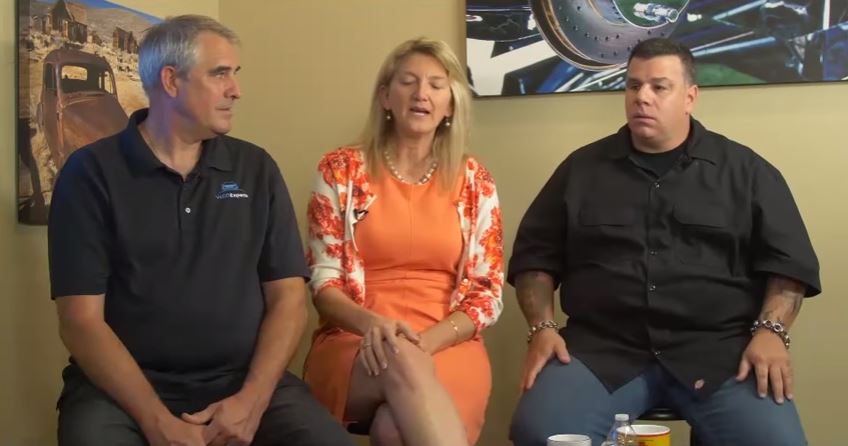 "That's when you start to get into a lot of problems," she said.
The existence of the original flawed estimate in one's system might look like to an outsider that the shop doesn't know what its doing — potentially damaging discoverable evidence that could be used against the shop in a negligence lawsuit, she suggested.
You don't want to be in the position of trying to explain in court "why you're really not incompetent," Eversman said.
Plus, rekeying an insurer's estimate rewards them for hiring adjusters too incompetent to know the cost of the repair in the first place, Eversman said. Figuring out a discrepancy between the insurer's estimate and the shop's estimate is "the insurance company's problem," she said.
Finally, accepting/rekeying an insurer's estimate and supplementing it might run up against state estimate laws and create a hassle. Eversman noted that in her home state of Ohio, a supplement of 10 percent or more over the original estimate demands the shop secure reapproval from the customer.
More information:
"AASP/NJ's Take on Infamous Texas Court Case"
Alliance of Automobile Service Providers, New Jersey, Aug. 28, 2017
"Repair University LIVE: The Brewing Legal Storm (Presented by BASF)"
Collision Hub YouTube channel, Aug. 25, 2017
Images:
Alliance of Automotive Service Providers of New Jersey Executive Director Charlie Bryant in June encouraged his membership to submit complaints to the state when they encounter insurer misbehavior. (NJ Automotive/Greco Publishing)
Left, Mark Olson (Vehicle Collision Experts), and right, Larry Montanez (P&L Consultants) listen as Erica Eversman (Vehicle Information Services) discusses why shops shouldn't rekey insurer estimates Aug. 23 during "Repair University Live."(Screenshot from Collision Hub video) 
Share This: