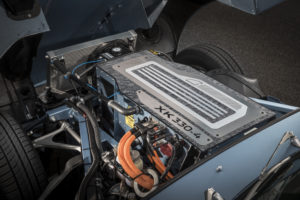 Jaguar Land Rover announced Wednesday that no new Jaguars and Land Rovers will be sold solely with an internal combustion engine starting in 2020.
"From 2020 all new Jaguar Land Rover vehicles will be offered with an electrified/electric powertrain," the OEM wrote.
The announcement follows Volvo's pledge that every new vehicle it launches after 2019 will be a hybrid, plug-in hybrid, or fully electric variant.
"Every new Jaguar Land Rover model line will be electrified from 2020, giving our customers even more choice," JLR CEO Ralf Speth said in a statement. "We will introduce a portfolio of electrified products across our model range, embracing fully electric, plug-in hybrid and mild hybrid vehicles. Our first fully electric performance SUV, the Jaguar I-PACE, goes on sale next year."
Certified and uncertified shops desiring to repair Jags and Land Rovers in the future might want to review safety precautions to keep technicians from being electrocuted. I-CAR shared some tips with us following Volvo's announcement; see them here. For example:
Q: What are the big changes in terms of safety going from mild hybrid to full electric?
I-CAR: Some big changes to note, in relation to safety going from a mild hybrid to full electric, are that the voltage levels in full hybrids, PHEVs and pure electrics are substantially higher than a mild hybrid. The former will have additional components and possible systems that leverage greater operating efficiency by utilizing HV to operate and equates to more potential for damage affecting the HV system. Mild or full, make sure to wear your gloves!
E and I
JLR hyped two models in its announcement Wednesday.
The "E-type Zero" is a restored Series 1.5 Roadster — "totally original" except for a 170-mile-range electric powertrain, LED headlights and the instruments and fascia. The car weighs about 100 pounds less and beats the 0-100 kmh (62 mph) time of the original E-type by a second.
For the more mechanically or modification inclined of our readers, know that Jaguar teased the possibility of easily electrifying any 1949-92 classic Jag with the XK six-cylinder engine, as the electric powertrain was built to fit in the same space as the original.
It also teased bringing the E-type Zero concept to market.
"E-type Zero combines the renowned E-type dynamic experience with enhanced performance through electrification," JLR Classic director Tim Hanning said in a statement. "This unique combination creates a breathtaking driving sensation. Our aim with E-type Zero is to future-proof classic car ownership. We're looking forward to the reaction of our clients as we investigate bringing this concept to market."
What's definitely coming to market is Jaguar's "I-PACE" Concept mentioned Thursday. The SUV will go on sale in 2018 and be Jaguar's first fully electric vehicle. It's expected to get 220 miles of range.
"This isn't just a concept," Jaguar design director Ian Callum said in a November statement. "It is a preview of a five-seat production car that will be on the road in 2018. This will be Jaguar's first-ever battery-powered electric vehicle and opens a new chapter in the history of our legendary brand."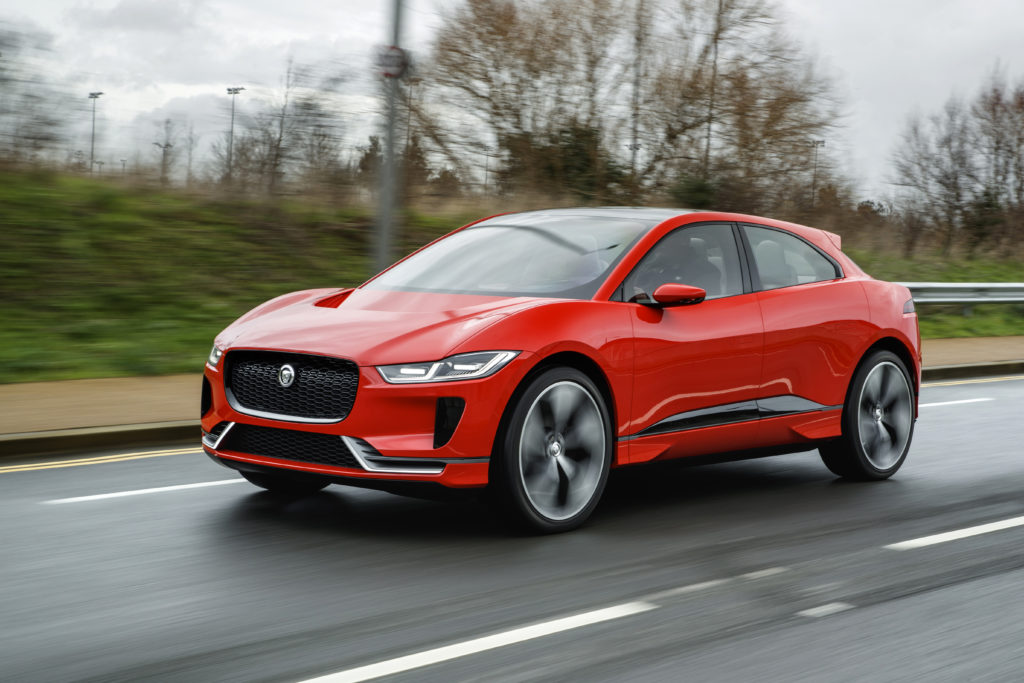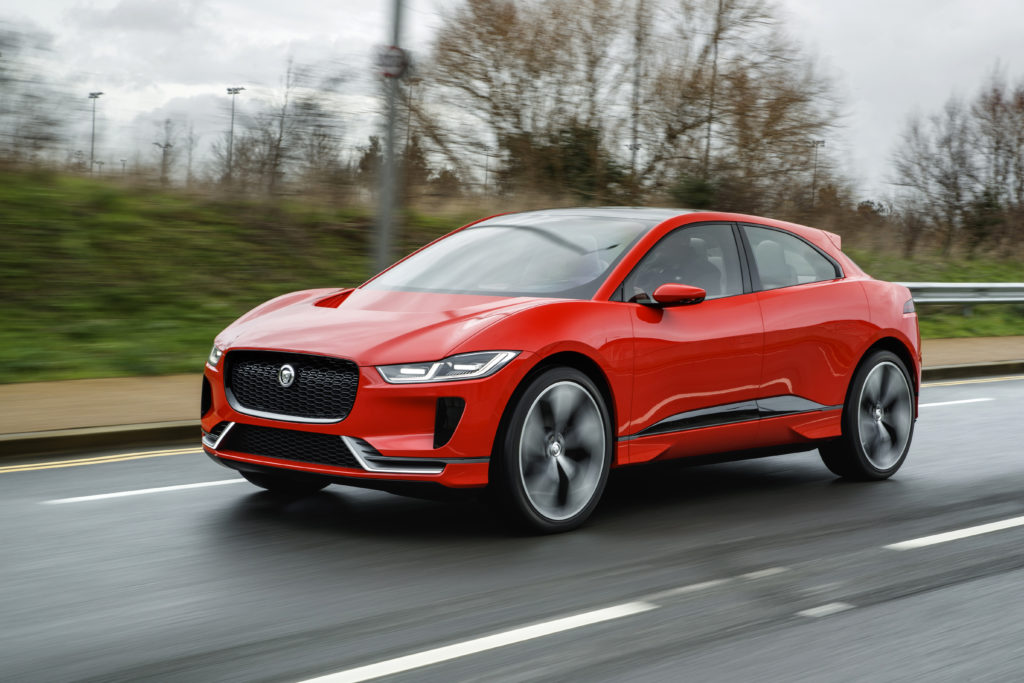 More information:
"EVERY NEW JAGUAR AND LAND ROVER LAUNCHED FROM 2020 WILL BE ELECTRIFIED"
Jaguar, Sept. 6, 2017
"ELECTRIC JAGUAR E-TYPE ZERO DEBUTS AT JAGUAR LAND ROVER TECH FEST"
Jaguar, Sept. 6, 2017
"JAGUAR REVEALS THE I-PACE CONCEPT: THE ELECTRIC PERFORMANCE SUV"
Jaguar, Nov. 14, 2016
Images:
The Jaguar E-type Zero all-electric concept car's powertrain is shown. (Provided by Jaguar Land Rover)
The Jaguar I-PACE SUV, seen here in concept version in 2017, will be sold in 2018 and be Jaguar's first all-electric car. (Provided by Jaguar Land Rover)
Share This: