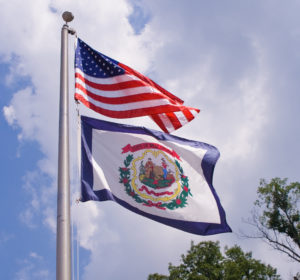 The Washington Metropolitan Auto Body Association announced Thursday it would formally represent the interests of West Virginia collision repairers, expanding the trade group's range to a third state.
WMABA had already assisted West Virginia shops — which to our knowledge had no formal active trade organization until Thursday — this spring by weighing in on a bill removing a written consent requirement for a customer to receive non-OEM parts. Senate Bill 544 has since stalled in the West Virginia Senate.
WMABA credited new board member Steve Krieps, shop manager of Winfield, W.Va.-based Greg Cline Automotive, for having "led the charge to see the Mountain State join the fold." The shop's namesake Greg Cline was a vocal opponent of SB 544 as well.
"The collision repair industry is changing at a rapid pace," Krieps said in a statement. "As vehicle technology advances, the repair process must evolve as well. As repairers, it is absolutely critical that we stay informed on local issues, and act when necessary. We must educate our consumers so they can make informed decisions and stay consistent with our training, to benefit of consumer safety and quality of repair.
"WMABA has been navigating the socio-economics and technical aspects of the collision repair industry for nearly 50 years. With their presence at trade conferences across the country, they are on the forefront of progress. This partnership with WMABA will be instrumental to the Mountain State, and we are ecstatic and honored to be members of the WMABA family. We are more than prepared for a brighter future."
WMABA, which also represents Virginia, Maryland and Washington, D.C., shops, turns 50 this year. The group is one of the most active trade groups in the nation, lobbying legislatures on various collision repair issues and publishing Hammer & Dolly in conjunction with Thomas Greco Publishing.
"WMABA has two major milestones cresting into 2018 with the 50th Anniversary and now the West Virginia addition," WMABA President Mark Schaech (Mark's Body Shop) said in a statement. "I am so pleased to see this new growth, probably to go along with additional re-branding opportunities, and the excitement of this is very refreshing. As collision repairers, we can get bogged down in the minutia of shop life. It's easy to lose sight of all we are really capable of when we lock together. It could be the best thing to happen in my time with WMABA, both on the board and as a longtime member."
Collision repairers in West Virginia who want to learn more about their new trade group should visit www.wmaba.com or contact Executive Director Jordan Hendler at 804-789-9649 or jordanhendler@wmaba.com.
More information:
"PRESS RELEASE: WMABA Adds West Virginia to Membership Territory"
Washington Metropolitan Auto Body Association, Sept. 21, 2017
Share This: