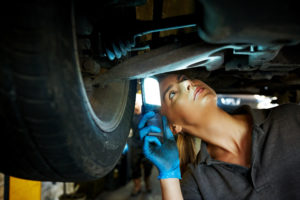 There are several ways to enact quality control standard operating procedures at a collision repair facility, 3M advanced technical specialist Shawn Collins advised this summer, describing some of the options and issues associated with various methods.
Collins, a 23-year I-CAR instructor and weld tester and a former VeriFacts auditor, recommended during his NACE presentation in July that a quality control effort be treated as a form of training. Coach and be tactful to an offending technician while criticizing the work, he said.
He recalled working for a shop in his 20s and being told he didn't need to go to I-CAR training. One day, the entire shop was called to see a Volvo he'd repaired, "a correction protection mess."
"I didn't know what I didn't know," Collins said. He pointed out to the boss that he wasn't ever permitted to train to learn the correct way — and the shop after that let him attend as much training as he wanted.
"I got kind of shamed into the business," Collins said, but it ended up being the best thing that had happened to him. The right technician with the right attitude will feel the same about constructive criticism, he said.
Collins said he once had a technician write to him on Facebook and thank him for being a rigorous inspector, as "'It really made me change my ways.'
Collins said quality control mattered in particular because of the rise of post-repair inspectors, including those from competing shops.
"That's a dangerous area to be in. Glass houses, right?" he pointed out.
---
Find out about shop liability during Repairer Driven Education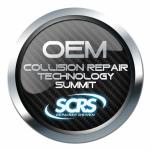 Learn what a lack of quality control could mean for your shop Nov. 2 at the OEM Collision Repair Technology Summit during the SEMA Show in Las Vegas. Experts will present "The Hidden Dangers of Vehicle Technology, Improper Repair Methodology and Your Liabilities."  Space will be limited; early registration is encouraged. The session is part of the Society of Collision Repair Specialists Repairer Driven Education Series Oct. 30-Nov. 3. Register here for individual courses or here for the series pass package deal.
---
The PRI trend has reached the point where some shops will cut deals with reinspectors to be told in advance if a reinspection candidate is one of their vehicles, according to Collins. They'll pay the reinspector's fee and fix the car.
"They're playing a little defense," Collins said.
TV stations are starting to report about collision repairs, and social media means that if a shop does a bad job, "the word's gonna probably spread quickly."
Preventing this negative feedback, or the "much worse nightmare" of an occupant being hurt or killed because of a bad repair, means a shop needs an internal quality control process, Collins said.
Collins said he hears from shops that they can't afford quality control. But when you look at the thousands paid out in rental cars, rebuys, and inspection fees, "you can't afford not to do it," he argued.
Tools
Collins pointed out that the tools for quality control weren't even that expensive: a borescope, a mirror, a paint thickness "mil gauge," an "invaluable" two-post lift and perhaps a sun gun.
A mil gauge can be "an eye opener," he said, particularly for what they reveal about the coating depth on the bottom of a painted panel.
He recalled an instance where a lean shop which painted all parts off of the car were having issues with corrosion at the bottom of doors. The stands holding the parts kept the bottom of the doors too low to the ground for the spray to reach the bottom edge of the door.
A bare metal seam sealer was only as good as the "coating on top of it," Collins said.
Or a painter might only paint in a single direction, and the bead of seam sealer might not get coverage as the painter msises the edge on the "shadow side," Collins said.
Quality control initiatives
Collins said any quality control regimen must be tailored to the particular shop, but he offered some suggestions.
Collins said random inspections seemed to be uncommon in the industry, but he'd do them if he were a shop owner. He proposed a shop biweekly or monthly pick a car which experienced significant repairs and audit it using some of the tools described above.
Technicians who know a random inspection is coming are more focused on quality, according to Collins.
"I saw that with VeriFacts," Collins said, noting that he "saw a marked improvement in quality" at shops.
He recalled one shop where some of the technicians were poor welders when VeriFacts first started its audits, but by the end, they were talented.
"It's probably the simplest thing you can do," Collins said of random in-house inspections. He said he wouldn't rely solely on the inspections for QC, but it was "a good start."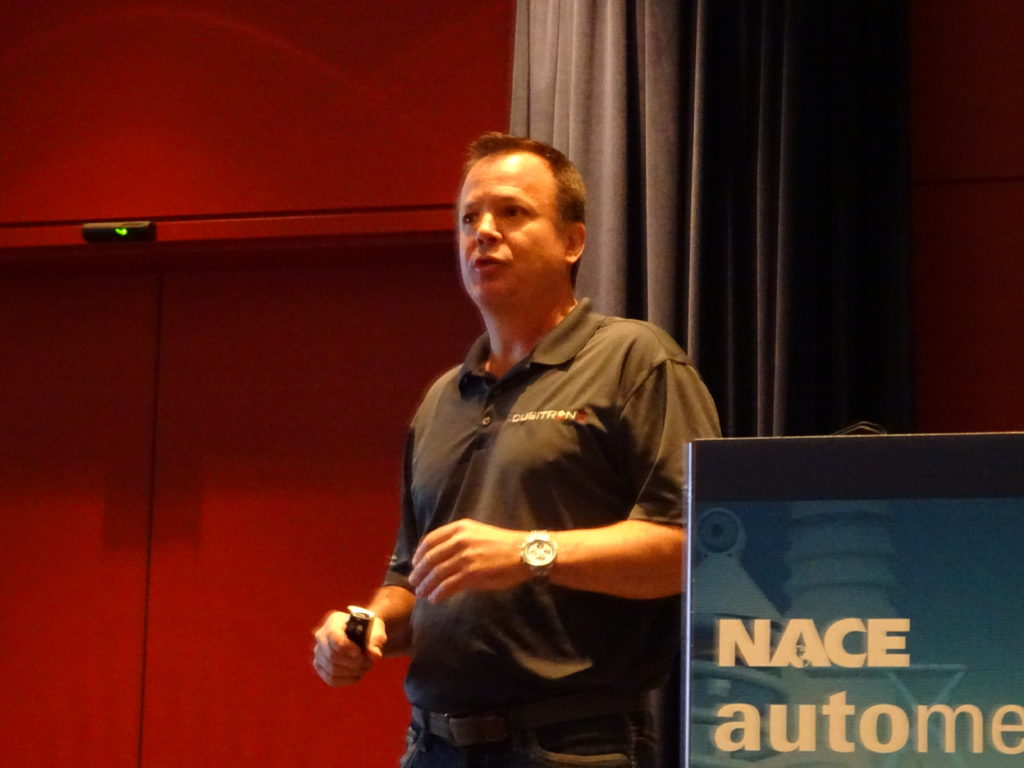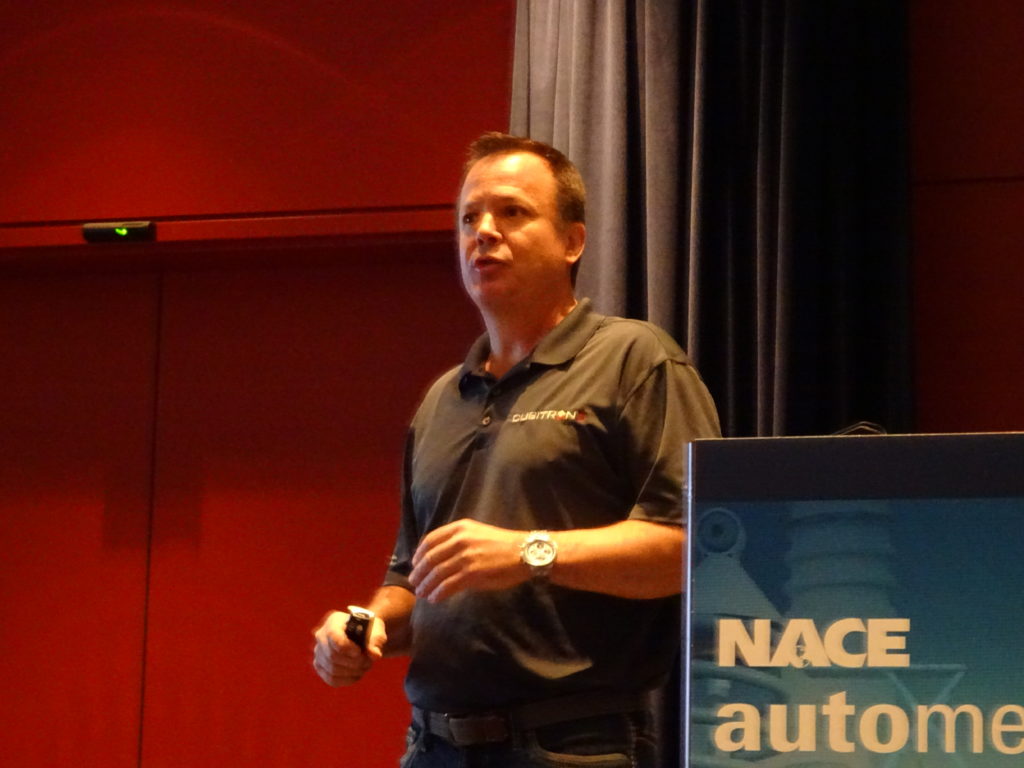 At VeriFacts, inspectors appeared unannounced during all stages of a repair — not just when the work was completed, Collins said, "which I think is very, very important."
In that vein, Collins warned against relying solely on a "pencil whip" checklist after the repair.
"They really don't look," he said of such an inspector, or perhaps they do notice something and have a "fire drill at the curb" right before the customer's supposed to collect the car.
Yes, it's an extra thing to do during a repair, and shop staffers are busy, Collins agreed, But he said that in his experience with VeriFacts, knowing "the guy could come in the door right now" kept people at higher quality.
A shop might also want to consider an in-house quality control staffer, who might be able to catch something that a technician might be able to obscure from a third-party inspector, according to Collins. (He recalled inspecting a shop for VeriFacts and observing that a freshly-welded panel had been seam-sealed five minutes after the weld. Likely, the technician was trying to hide a bad weld.) On the other hand, it might be more palatable to a shop's staff to hire a third party rather than have a colleague serve as the critic, he said.
Another internal method of quality control might be to have a file handler inspect vehicles, according to Collins, who recalled working at a shop where one worked the desk and the other looked at cars.
"That's not for everybody," he said — many estimators aren't technical people.
Yet another option might be to task an experienced detailer as the QC inspector, Collins said. Like the file handler option, it wasn't for everybody, but he recalled a shop where a detailer "caught every little thing." An employee that good could be trained to manage QC, he said, but an owner must back them against angry and likely abusive colleagues.
Or spread the review process across multiple staffers, who conduct peer inspections of each other's work.
"Shop politics can be an issue," and a lot of finger-pointing can occur, Collins cautioned. Such peer review must be done carefully and with the right crew to work, and it can work particularly well in a shop with a team concept method of operating.
Images:
Collision repairers need a quality control process in place. (Dean Mitchell/iStock)
3M advanced technical specialist Shawn Collins discussed quality control July 28, 2017, at NACE. (John Huetter/Repairer Driven News)
Share This: