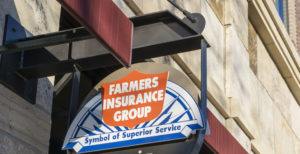 Collision repairers and customers who are seeing legitimate repair costs denied or challenged with a "we don't pay for that" by Farmers adjusters can fight back by pointing out one thing the company was willing to pay for.
In this case, Farmers was willing to pay between $16.48 million and $7.6 million per year and an average of $660,000 per race between 2012 and 2017 to sponsor Hendrick Motorsports for driver Kasey Kahne's No. 5 car, according to an ESPN Sept. 18 report on a lawsuit filed by Sports Marketing Consultants against Hendricks related to commissions on the deal. During the earlier years of the deal, Farmers paid bonuses but earned 9 percent royalties on merchandising, according to ESPN.
Granted, Farmers won't be sponsoring the car following the 2017 season, according to ESPN. But you have to wonder where that extra $8 million reported spent this year will be redirected.
Will it pay for more advertising, or will it pass to policyholders who've been paying premiums in good faith to be made whole but need to buy a parts endorsement to get new OEM parts and can't count on their preferred body shop having legitimate operations reimbursed. CRASH Network and Collision Advice's "Who Pays for What?" surveys of hundreds of shops show Farmers often not even paying "most of the time" when shops seek compensation for not-included operations, such as scanning.
The answer might indeed be more ads. "We have made a strategic decision to focus on other brand activities," Farmers' head of PR told Sports Business Daily in an article about the end of the sponsorship.
Farmers did not respond to an email request for comment about the criticisms described above.
CRASH Network's 2017 Insurer Report Card found the more than 1,200 shops surveyed giving Farmers a C+ on the question "How well does this company's claims handling policies, attitude and payment practices ensure quality repairs and customer service for motorists?" The national average was a low B-, and Farmers ranked 65 out of the 86 insurers included in the report, according to a free executive summary, preceded by fellow Top 10 carriers USAA, State Farm, Travelers and Nationwide.
---
Learn how to interact with insurers at Repairer Driven Education
Trying to follow OEM repair procedures but having difficulty with an insurer in your area?  Consider learning some techniques to improve those talks with Tim Ronak and Greg Griffith, AkzoNobel, at "Severity – Why it does not matter and what to do about it!"; Keith Manich, Automotive Training Institute at "Preparing and conducting Negotiations for Collision Repair Shops"; Matthew McDonnell, Big Sky Collision Centers, at "Building a bulletproof estimate through proper documentation,"; and Jake Rodenroth, Collision Diagnostic Services, at "Building the Business Case for Diagnostics in Collision Repair." The sessions are part of the Society of Collision Repair Specialists' Repairer Driven Education Series Oct. 30-Nov. 3 during SEMA in Las Vegas. Register here for the individual classes or the series pass package deal.
---
Shops and customers might want to use the story of Kasey Kahne's No. 5 this next time a Farmers adjuster tries to squash a legitimate cost and make the shop try to work for free or the customer eat the charge. Direct repair program shops negotiating or renegotiating their contracts might also wonder if they deserve a better deal in light of Farmers' spending on another business partner which hasn't directly served any of the insurer's customers.
Finally, the ESPN report is also a good piece of ammunition the next time an insurer or supporter cites higher premiums inspired by higher repair costs as a reason to squash shop- or consumer-friendly legislation or regulation.
The National Association of Insurance Commissioners in January released 2015 data showing that private passenger auto insurers only paid 65 percent worth of their nearly than $189.2 billion in premium income out in actual property loss costs. That's up from 55.8 percent in 2006, but still leaves a carrier plenty of money to cover the rest of their bills — and to invest to make even more money.
The next highest proportion of insurers premiums, 16.7 percent, went to selling expense — advertising, marketing, whatever the insurance agents make, buying NASCAR cars, etc., according to Investopedia.
In fairness, an analyst from S&P Global Market Intelligence in July noted that insurers have cut their ad spending in response to higher severity.
"My colleagues published a report on 2016 ad spend recently that showed a 3.5% reduction year over year among all P&C insurers, excluding GEICO and affiliates," S&P senior research analyst Tim Zawacki wrote in an email then. "We estimate that industry ad spend including GEICO declined by 0.8% year over year.
"We expect GEICO to continue to show increases in ad spend in 2017 based on the company's public comments regarding its growth strategy in the current environment and Progressive, which had lower ad spend among in its Direct pool in 2016, to ramp up its activity this year. Other companies, however, may as you suggest pull back on ad spend in this environment."
Carriers aren't looking to expand claim thriftiness as a solution to their loss ratios, Zawacki wrote.
"We have not observed any broad shift in claims-handling practices, but that will continue to bear watching to the extent losses keep rising," Zawacki said.
More information:
"Lawsuit shows anatomy of Farmers deal with Hendrick Motorsports"
ESPN, Sept. 18, 2017
"Report on Profitability by Line by State in 2015"
National Association of Insurance Commissioners, Jan. 19, 2017
CRASH Network 2017 Insurer Report Card
Featured image: A Farmers Insurance agency sign in Fort Collins, Colo., is shown April 20, 2014. (RiverNorthPhotography/iStock)
Share This: