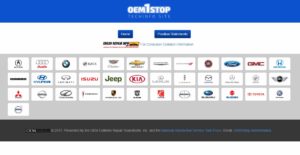 A day after being adversaries in a $42 million negligence trial, Dallas automotive executive John Eagle and attorney Todd Tracy have "agreed to work together today to improve safety standards in the nation's collision repair industry," both parties announced Tuesday.
John Eagle Collision Center in 2012 panel-bonded a replacement roof to a 2010 Honda Fit rather than using the welds dictated by Honda OEM repair procedures, according to records and the deposition of John Eagle Collision Center director Boyce Willis.
An expert for the plaintiffs said the use of adhesive — thought to be 3M's 8115 — compromised the roof's ability to manage collision energy for the unibody vehicle, leading to a more severe collision experience for its subsequent owners, Tracy's clients Matthew and Marcia Seebachan.
The couple suffered serious injuries and were trapped inside the burning Fit in 2013 after T-boning a hydroplaning 2010 Toyota Tacoma which traveled into their lane.
On Monday, a Dallas County civil jury found John Eagle Collision's repair liable for 75 percent of the Seebachans' ordeal, which worked out to $31.5 million of the $42 million damages awarded.
According to the news release, Eagle wanted to settle the case but his insurers forced the company to go to trial.
"Mr. Tracy acknowledged that despite Mr. Eagle's sincere desire to settle the claim, his insurance carriers elected to proceed with the trial," Eagle and Tracy Law Firm wrote.
Eagle has pledged to "encourage the collision repair industry across the nation to follow OEM bulletins instead of insurance companies' mandates when they repair vehicles," according to the news release.
"We salute John Eagle for his leadership in the wake of this tragedy to act as a safety beacon for the collision repair industry," Tracy said in a statement.
Eagle's pledge isn't technically a settlement, and it's possible the case could still be appealed. But it seems more likely — particularly after the announcement today — the two parties will come to a settlement agreement rather than endure a lengthy appeals process.
"Todd Tracy now views John Eagle as a strong ally in supporting OEM safe repairs and in his upcoming case against State Farm," Tracy Law Firm spokesman Robert Riggs said Tuesday.
John Eagle Auto Group would be an ally with clout. John Eagle Collision Center alone repairs around 5,000 vehicles a year, and Automotive News ranks the entire John Eagle chain the 61st largest dealership group in the nation in 2016, down from 55th in 2015. It did more than $1.05 billion in revenue last year, including income from sources like its body shops, according to Automotive News.
Featured image: Links to OEM repair procedure websites are shown on the portal OEM1Stop. (Screenshot of www.oem1stop.com)
Share This: