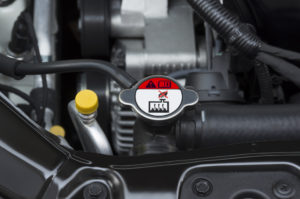 The July "Who Pays for What?" survey found 51 percent of shops consistently paid by the nation's Top 8 insurers for pressure-testing and purging cooling systems, a 5.9 percent increase over 2016.
But despite the success of their peers, more than 40 percent of the hundreds of shops polled aren't even asking to be reimbursed for these not-included operations, study authors Collision Advice and CRASH Network announced Monday.
The quarterly surveys provide shops and insurers with proof that a particular repairer isn't the "only one" asking to be compensated for legitimate not-included operations. They also suggest that many shops are leaving money on the table by not charging for items that an insurer might not even question.
"It is clear from the results of these surveys that whether or not a repair facility is reimbursed for a particular item depends, to a certain degree, on whether or not the shop negotiates for it," the latest "Who Pays for What?" introduction states. "Though this can vary by insurance company, DRP status, or region of the country, it is clear that while none of the procedures in this survey are universally paid by insurers, none are universally rejected by insurers either. There are many examples in this survey series where nearly 3 out of 4 shops report getting paid most, if not all, of the time for a certain procedure, yet another 20 percent of shops say they never even attempted to charge for it." (Emphasis report's.)
---
Become a better estimator with Repairer Driven Education classes
Learn more about estimating during the SEMA Show from Mike Anderson, Collision Advice, with "100% Disassembly Best Practices – with Parts Mirror Matching"; John Shoemaker, BASF, with "The Basics of Blueprinting"; Matthew McDonnell, Big Sky Collision Centers, Will Latuff, Latuff Brothers Auto Body, with "Building a Bigger Estimating Toolbox"; and John Niechwiadowicz, QLC on behalf of BASF, with "Thorough Estimate Techniques for Special Finishes." The sessions are part of the Society of Collision Repair Specialists' Repairer Driven Education Series Oct. 30-Nov. 3. Register here for the individual classes or the series pass package deal.

---
The latest survey, which asks about insurer receptiveness to shop supply and aluminum repair charges, is open to the industry through Oct. 31. Owners, managers or estimators are urged to complete it here, and participants will receive a free copy of the subsequent "Who Pays for What?" quarterly report. All responses are kept confidential; only aggregate statistics appear in the document.
"More than 89 percent of those taking the survey this summer said participating in 'Who Pays for What?' is helping them improve their business, which is great to hear," Collision Advice CEO Mike Anderson said in a statement. "We're working to add even more information and resources in the report to try to get that even closer to 100 percent."
As is often the case in the "Who Pays for What?" results, State Farm and USAA were the best about paying shops who bill for the cooling system line item. About 40.1 percent of the shops requesting reimbursement for that work reported being paid by State Farm every time they asked for it.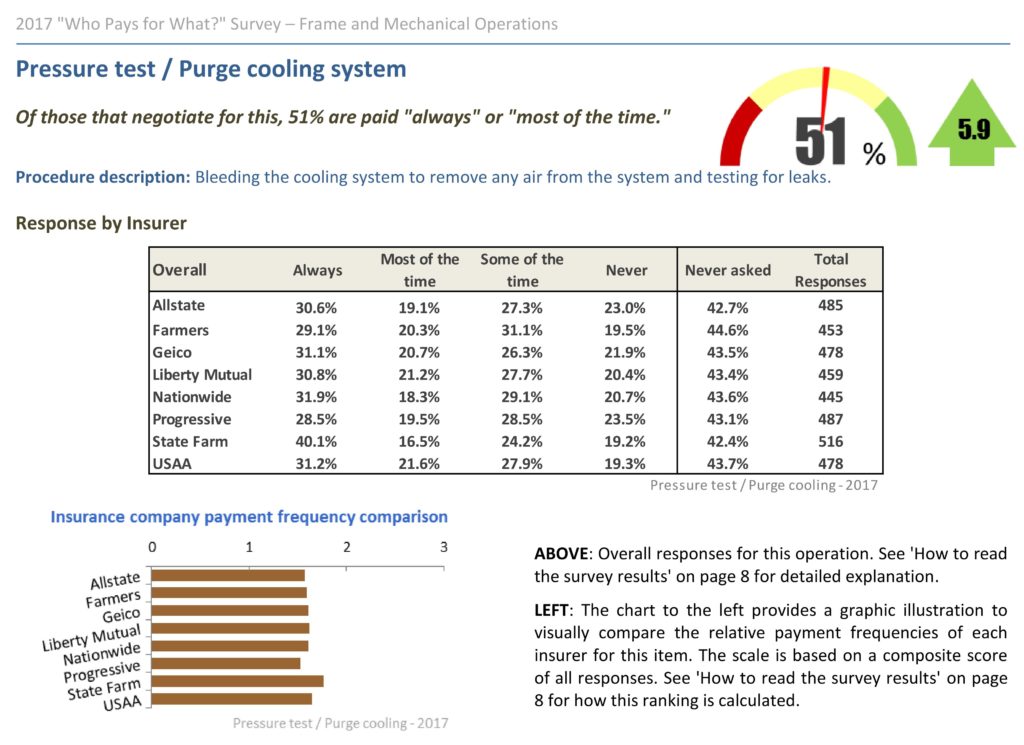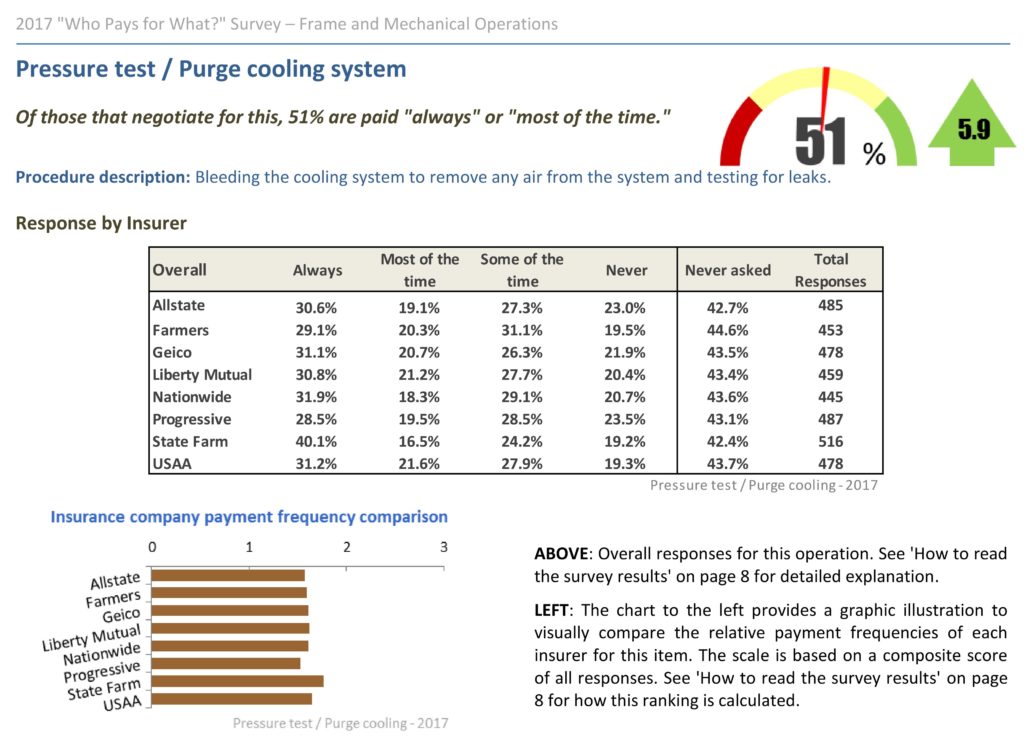 Insurers might not be able to expect a consistent time for such work given changes in vehicle technology, according to Anderson. It'll depend on the OEM procedures.
"Many automakers now are using electronic check-valves on their cooling systems," Anderson said in a statement. "You can't just manually bleed those cooling systems any more. You need to use a scan tool to initialize an electronic check-valve. So the labor time for this may vary based on whether this procedure can be done manually versus requiring a scan tool."
More information:
2017 "Who Pays for What?" frame and mechanical results
Take the 2017 aluminum/shop supplies "Who Pays for What?" survey
Images:
The cooling system on a vehicle is shown. (kenneth-cheung/iStock)
The July 2017 "Who Pays for What?" survey found 51 percent of shops consistently paid by the nation's Top 8 insurers for pressure-testing and purging cooling systems, a 5.9 percent increase over 2016. (Provided by Collision Advice and CRASH Network)
Share This: