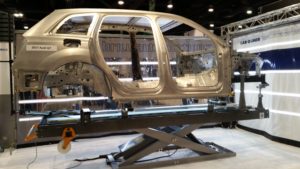 Even if the Trump administration dropped all federal plans for vehicle emissions cuts between 2022-25, automakers would continue to introduce more advanced materials in cars through 2028, according to the Aluminum Association and Ducker Worldwide.
Both the trade group and the research firm will likely be discussing some of these substrate findings during "How Automotive Research is Driving Change in Vehicle Design, Technology and Function," which runs 9-10:30 a.m. Nov. 2. during the Society of Collision Repair Specialists OEM Collision Repair Technology Summit at SEMA. The Repairer Driven Education panel will include Ducker Worldwide Managing Principal M. Scott Ulnick and Kaiser Aluminum engineering Vice President Doug Richman. (Sign up for the class here, or buy the series pass package deal here.) 
Regulations
Federal CAFE emissions standards already are locked in through 2020, and had in January been finalized through 2025 under one of the final acts of President Obama's Environmental Protection Agency Administrator Gina McCarthy.
In May, President Trump's EPA Administrator Scott Pruitt said the agency would re-examine the 2022-25 standards and also seek comment on if the 2021 model year emissions rules were OK.
The proposed fuel economy target under review had been at one point an average of 54.5 mpg by 2025, but McCarthy's EPA calculated that given the 2016 mix of vehicles, the real target (which adjusts in response to the fleets OEMs actually produce) could be more like 51.4 mpg.
McCarthy's EPA explained that number is a theoretical one that assumes OEMs only cut emissions through greater fuel economy. In reality, automakers can use more than one technique to meet the emissions target, and the EPA assumed that the real-world gas mileage average would be about 36 mpg. The 2016 model year line of vehicles averaged 26 mpg.
Ducker Worldwide projects in a new study that automakers would have to cut the mass of their vehicles 7 percent from their 2015 weights to hit McCarthy's 2025 target, assuming the emissions standards were met solely by switching parts on the 2015 cars to lighter materials.
Ducker suspects that automakers won't really be able to pull that 7 percent reduction until 2028, and considers this the most likely compromise reached between the auto industry and the feds. That average 2025 or 2028 vehicle will be 270 pounds lighter than its 2015 counterpart.
However, Ducker also ran the numbers for the possibility that the EPA threw out the rules after 2021. The firm concluded that automakers would still be forced by factors such as their own customers' demands to cut mass by 4.5 percent  between 2015 and 2028, creating an average vehicle 169 pounds lighter than its 2015 predecessor.
Richman, whose Aluminum Association trade group sponsored the study, called the 4.5 percent cut "kind of a surprising finding" on a WardsAuto webinar Wednesday.
Having to meet global emissions targets on the same platform used in the U.S. pushes OEMs to lightweight their cars even if the feds lay off, according to Richman. And customers want benefits like the performance, braking, handling and ride improvements delivered by a lighter, stiffer vehicle, he said.
"There are unbelievable consumer benefits" to lightweighting, Ducker automotive and materials director Abey Abraham said on the webinar.
"There are competitive reasons to pursue lightweighting beyond the need for improvements in fuel economy," Richman agreed.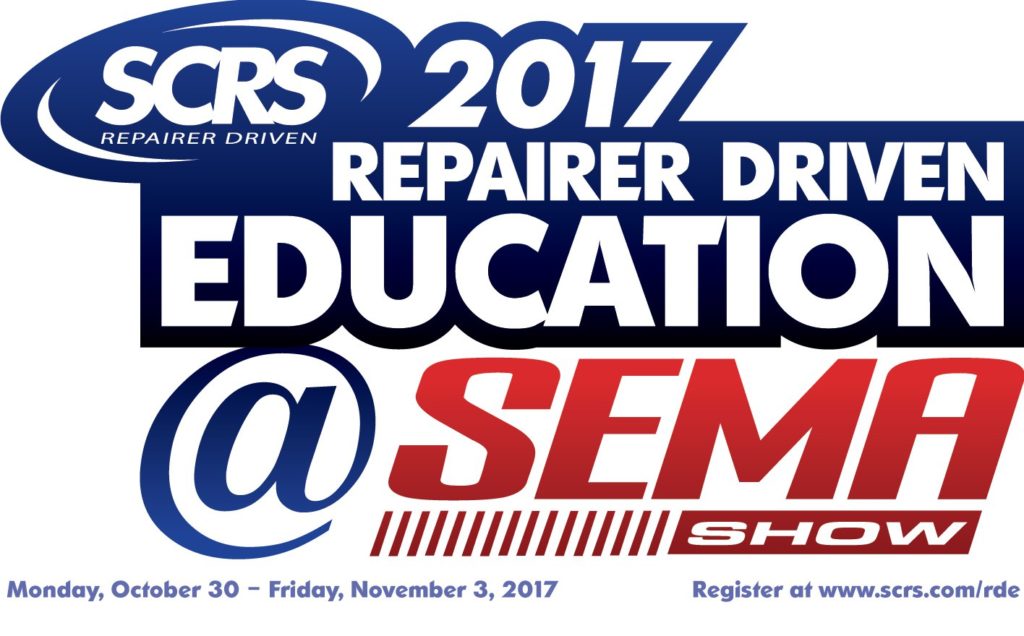 Shops already had to adapt
From a shop's perspective, the lightweighting ship will have already sailed years before either projection becomes a reality, based on Ducker's estimates through 2020 and the marketplace today.
Advanced and ultra-high-strength steels are already in heavy use today, necessitating familiarity with techniques like MIG brazing, spot welding, silicon bronze welding and restrictions on heat, sectioning and repairing parts.
And based on Ducker's research, if you're not equipped with training, tools and an isolation area to properly handle aluminum sheet closures like hoods and extrusions like bumper beams by 2020, you're already effectively useless to most customers with later-model vehicles.
It's really a matter of how much more of the vehicle will shift to aluminum, and how often you'll be encountering composites and magnesium during your work.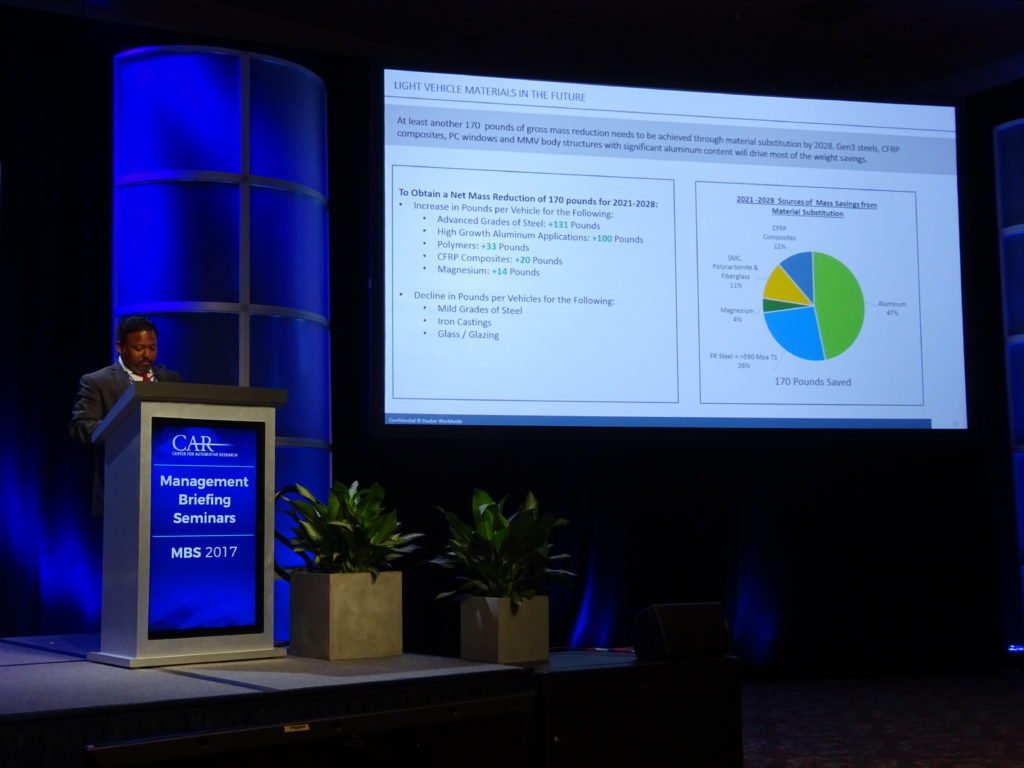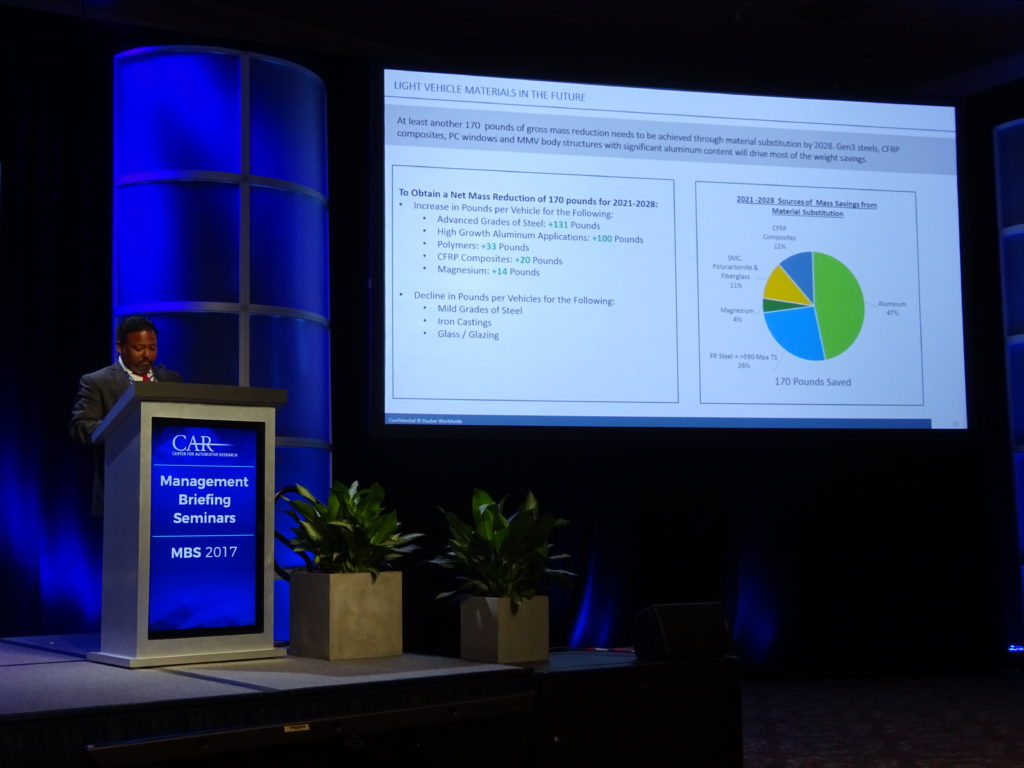 4.5 percent and 7 percent
Under the 4.5 percent mass reduction, aluminum still makes up 85 pounds of closure components per vehicle, up from 62 pounds in 2020. Aluminum body-in-white parts reach 34 pounds per vehicle. Overall, 14 percent, or 494 pounds, of the vehicle ends up being aluminum — only 28 pounds more than 2020. 160 pounds of steels stronger than 590 megapascals are added to the vehicle.
Overall, that scenario anticipates the 47 percent of the weight savings between 2015 and 2028 coming from replacing steel with higher-strength steel and 48 percent related to switching to aluminum. The remainder of the saving is derived from using other materials, such as composites or magnesium.
"The 4.5% Mass Reduction by 2028 Scenario reflects a more market driven and performance requirement scenario with less aluminum and polymer composites in the BIW," Ducker wrote in the executive summary to the study.
Under Ducker's 7 percent mass reduction by 2028 — and don't forget, the researchers still think this is more likely despite Pruitt's review — aluminum will make up 16 percent, or 565 pounds, of the now-3,565-pound vehicle. The metal will be used for more than 100 pounds of closures and 61 pounds of body-in-white parts.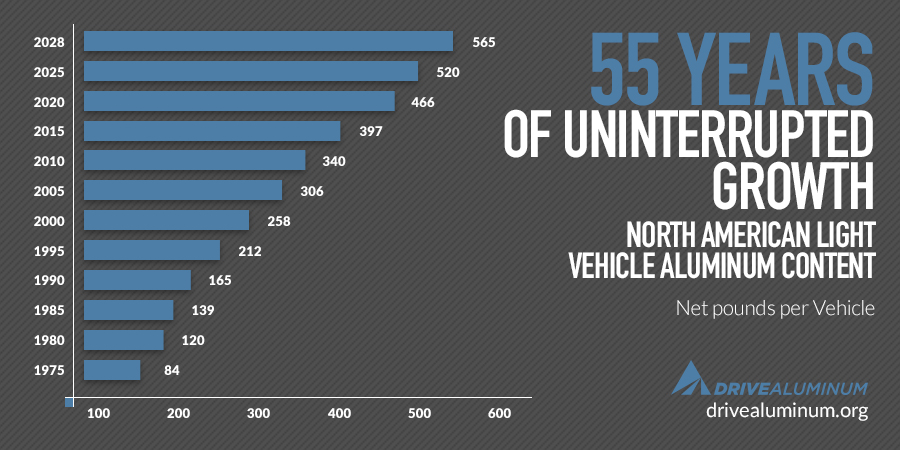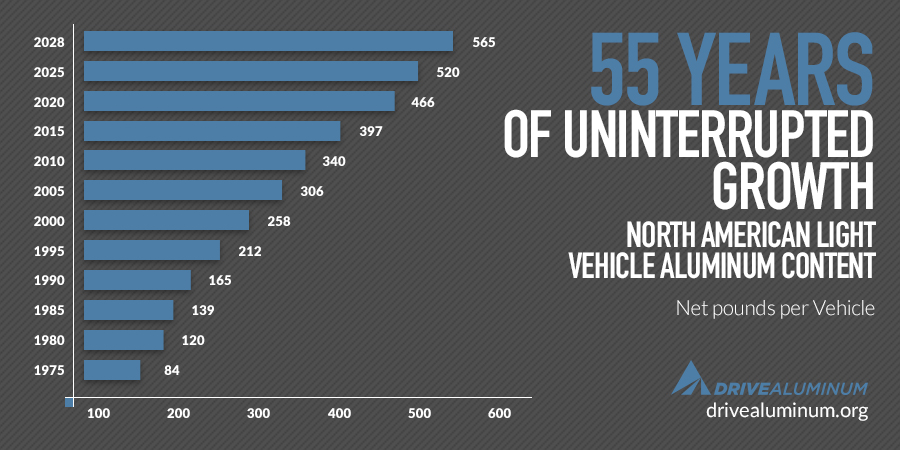 About  51 percent of the savings between 2015-28 come from replacing steels with aluminum, and 31 percent are tied to higher-strength steels. A whopping 18 percent of the weight loss is attributed to swapping even more exotic substances in for milder steels.
"Generation 3 steels, CFRP composites, polycarbonite windows, fiberglass leaf springs and multi material body structures with significant aluminum content will drive most of the mass savings," Ducker wrote of the additional 170 pounds being saved between 2020 and 2028.
According to Ducker, both scenarios see 90 percent of hoods made out of aluminum and nearly 60 percent of doors becoming aluminum in 2028. Vehicles in both cases also possess 27 pounds of magnesium and 21 pounds worth of carbon fiber-reinforced epoxy and SMC composites, Ducker wrote.
"Closures are the most consistent high growth application for aluminum under all scenarios," Ducker wrote in the executive summary to its latest study. "Crash management, steering and chassis aluminum parts don't vary a great deal under the three mass reduction scenarios. Like closures, these components are very compatible with vehicle utilizing steel within its BIW."
More information:
"The Road Ahead: Aluminum Vehicle Content Surge"
Ducker Worldwide and Aluminum Association via WardsAuto, Oct. 11, 2017
"Unprecedented Growth Expected for Automotive Aluminum as Multi-Material Vehicles Ascend, New Survey of Automakers Says"
Aluminum Association, July 31, 2017
"ALUMINUM CONTENT IN NORTH AMERICAN LIGHT VEHICLES 2016 TO 2028" summary
Ducker Worldwide for the Aluminum Association, July 2017
"Midterm Evaluation of Light-Duty Vehicle Greenhouse Gas Emissions Standards for Model Years 2022-2025"
Environmental Protection Agency
SCRS Repairer Driven Education page
Images:
The aluminum (and steel) body of the 2017 Audi Q7 is on display at SEMA 2016. (John Huetter/Repairer Driven News)
Ducker automotive and materials director Abey Abraham shows a projection for reducing mass by 170 pounds between 2021 and 2028 on July 31, 2017, during the Center for Automotive Research Management Briefing Seminars. (John Huetter/Repairer Driven News)
An Aluminum Association infographic highlights results of a 2017 Ducker Worldwide study. (Provided by the Aluminum Association)
Share This: