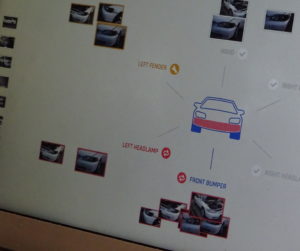 Mitchell on Monday announced it would leverage its partnership with AI photo analysis firm Tractable to offer carriers a way to double-check repair or replace decisions.
"Mitchell is extremely proud to announce the availability of Mitchell WorkCenter Assisted Review," Mitchell Auto Physical Damage Solutions Executive Vice President Debbie Day said in a statement. "We are committed to helping our customers increase efficiencies and reduce costs.  In less than a year after we first announced our assisted review project with Tractable, Ltd., we have developed an integrated artificial intelligence solution that will help to save thousands of hours of review time while leading to more accurate and consistent estimates."
The service appears to double-check the decisions made by the desk reviewers Tractable anticipates replacing. As Mitchell wrote in a news release: "Mitchell WorkCenter Assisted Review uses this technology to quickly identify estimates that are potentially inaccurate, allowing carriers to more easily maintain estimate quality and consistency, be more selective about sending appraisers into the field, and improve cycle times and productivity."
As we discussed with Tractable this summer, the level of headache or benefit the service creates for repairers depends on two things.
One is the quality of the hundreds of millions of photos and accompanying estimates the AI uses to learn which damage is likely to be an R&I instead of an R&R. The other is the quality of the series of business rules developed for an individual Tractable client — it's unclear if it would be Mitchell or an individual carrier in this case — by what Tractable says is a combination of repairers and insurers.
The rules give the computer additional input than what could be found in past estimates — for example, the fact that a certain part (or majority of a Ford truck body) has converted from steel to aluminum and is less repairable.
The rules raise the concern that they'd be skewed toward what an insurer wants rather than what the proper repair is. However, Tractable Chief Commercial Officer Adrien Cohen argued that the system's impartiality would check desk reviewer bias and the system gives insurers consistency and accuracy as well as the speed desired by both insurers and repairers. A Tractable demo does classify parts as "replace" which presumably some adjusters would have pushed to have repaired under traditional estimating — a good sign.
"Early pilot tests demonstrated that A.I.-identified claims consistently reduced the amount of time for the audit and review function per claim by a substantial margin," Mitchell Auto Physical Damage Solutions product management and strategy Vice President Oliver Baudoux said in a statement. "WorkCenter Assisted Review is designed to provide insurers with a more targeted and efficient review of all claims."
Mitchell described the benefits of Assisted Review as:
Increase the volume and accuracy of claims review with little to no increase to review resources
Improve claims outcomes  by improving workflow, accuracy and cycle times
Increase operational efficiency by improving and maintaining review accuracy even as claims volume increases 
Instill confidence in estimating with Artificial Intelligence technology with increasing consistency over time
Better inform estimating rules with analytics gained from consistent estimate reviews
Save Reviewer time by identifying potential repair or replace errors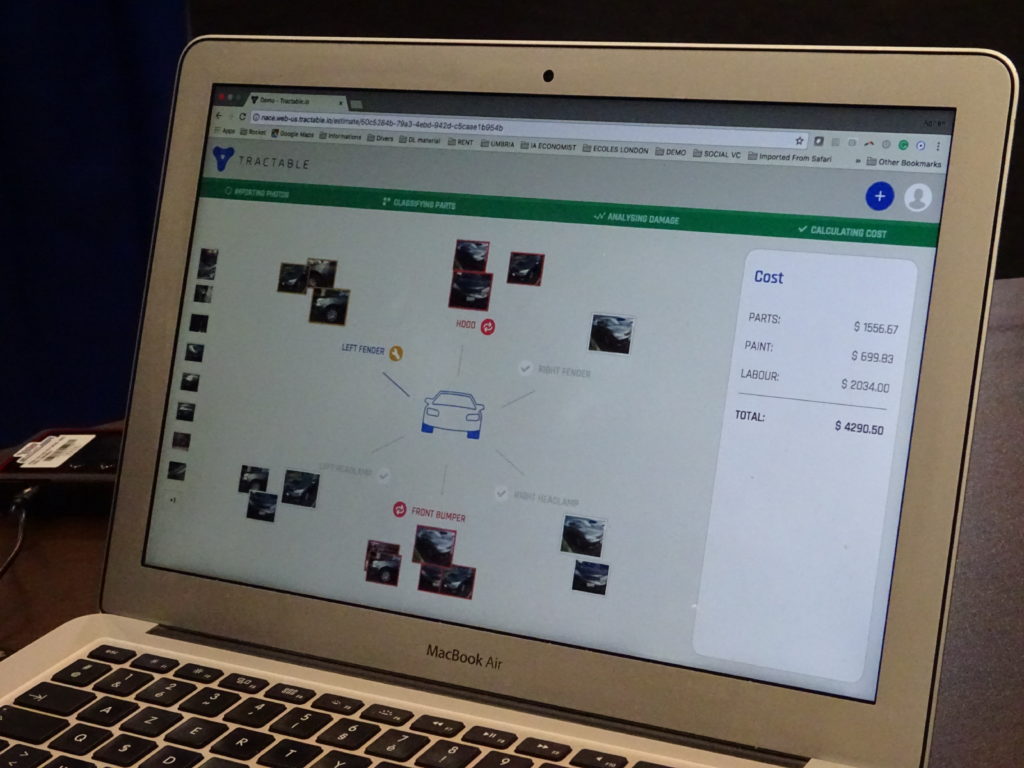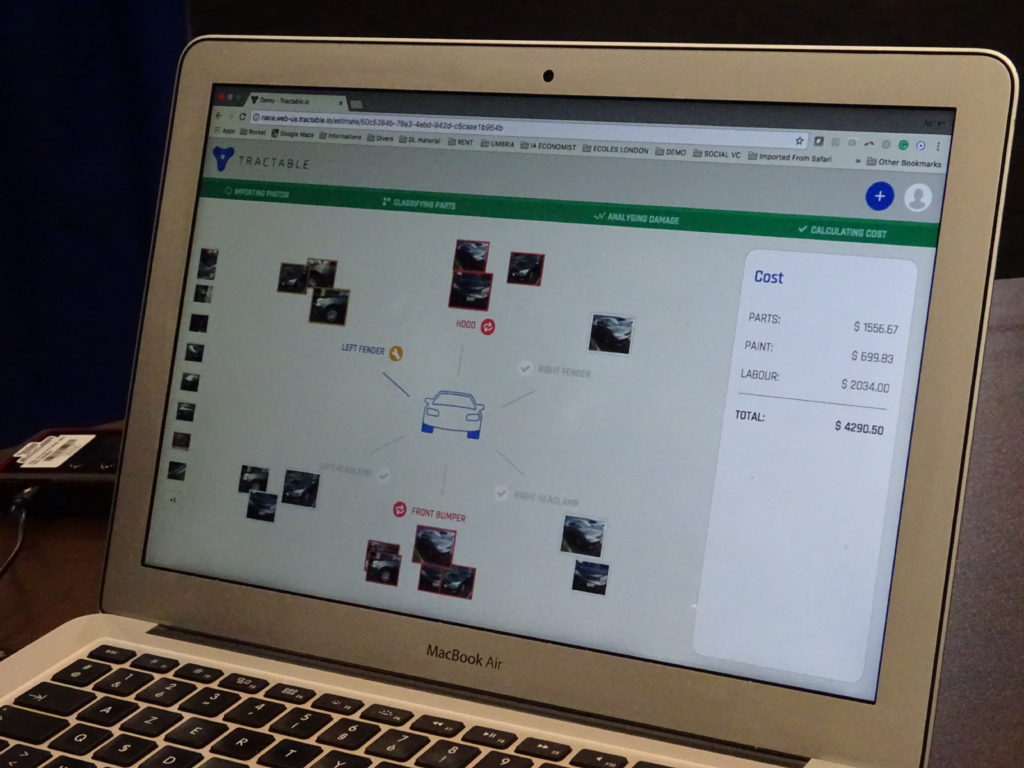 More information:
"Mitchell Releases P&C Industry's First Artificial Intelligence-Enabled Claim Review Solution – Mitchell WorkCenter™ Assisted Review"
Mitchell, Oct. 16, 2017
Tractable's AI in a demo classifies parts as repair, replace, or leave alone based on a severity score of the scratches and more serious damage. (John Huetter/Repairer Driven News)
Share This: