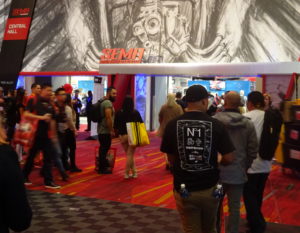 It was a jam-packed SEMA last week, and whether you were stuck at home or hopping from booth to booth and classroom to classroom there at the Las Vegas Convention Center venue, it's possible you might have missed out on a few choice events.
But Repairer Driven News has you covered. We not only attended the show and associated events Monday through Friday but also featured some of the SCRS Repairer Driven Education speakers and issues ahead of the event. Check out our preview and SEMA Week coverage below, and continue to watch for more content in the weeks ahead.
Oct. 31: Collision Industry Conference
"Mitchell, Audatex pledge to offer shops free BMS exports": Mitchell on Tuesday announced it would provide collision repairers a free option to export Business Message Specification messages to business partners starting Dec. 1, and a Collision Industry Conference data access task force said Audatex had committed to deliver the same by April 2018. Read more.
Nov. 1: Awards Breakfast, Todd Tracy
"Wano wins inaugural SCRS March Taylor Kina'ole award": The Society of Collision Repair Specialists on Wednesday named G.W. and Son Autobody owner Gary Wano Jr. the first March Taylor Memorial Fund Kina'ole honoree. Read more.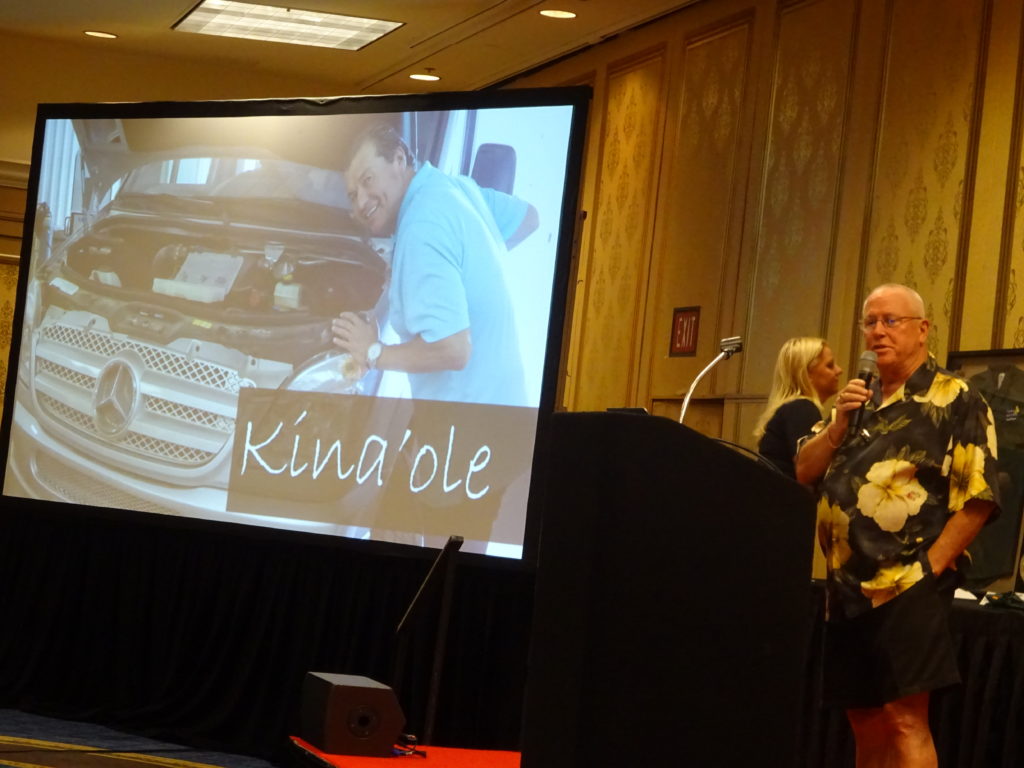 "BodyShop Business, CIECA, I-CAR, NABC, SCRS present highest honors (see gallery)": Some of the collision repair industry's leading organizations handed out their highest awards Wednesday during the Society of Collision Repair Specialists and BodyShop Business' Collision Repair Red Carpet Awards Breakfast. Read more.
"Attorney Tracy presents 11 ways for shops not to get slapped with $42M lawsuit": Todd Tracy, the attorney responsible for a $42 million verdict largely falling upon a Texas dealership body shop, on Wednesday offered collision repairers eleven ways to avoid suffering the same fate. Read more.
Nov. 2: OEM Collision Repair Technology Summit
"OEM Collision Repair Tech Summit experts offer takeaways for shops": Experts in OEM Collision Repair Technology Summit panels on Thursday stressed education and repair procedures when asked to provide a takeway for the collision repair industry. Read more.
"PPG: 2 mils of clearcoat 'critical' to ensuring UV protection": PPG's clearcoat is designed to absorb ultraviolet light and protect your paint job, but the substance will be fighting a losing battle without sufficiently thick film, PPG chemists advised Thursday. Read more.
"Why OEMs make you pay for repair procedures: Honda, Audi share thoughts": If OEMs want shops to follow collision repair procedures, why charge to access them? Two automaker collision repair representatives took on this question Thursday at SEMA during the Society of Collision Repair Specialists' OEM Collision Repair Technology Summit. Read more.
Repairer Driven Education course/issue previews
"Consultant: Focus on review sites first in collision repair social media strategy"
"Consultant: Body shops failing to hit 80% close rate might be forgetting estimator sales role"
"Shops should think, 'What does that car really signify to that person?' Schoolcraft says"
"Ducker: Lightweighting continues in vehicles even if feds completely lay off emissions"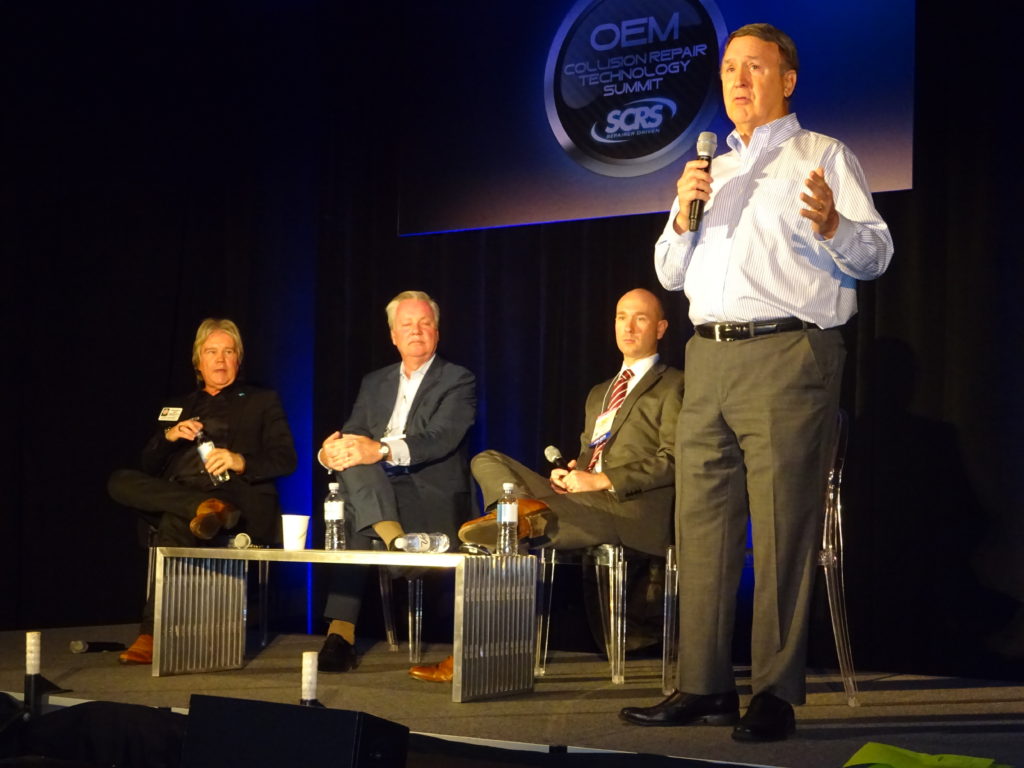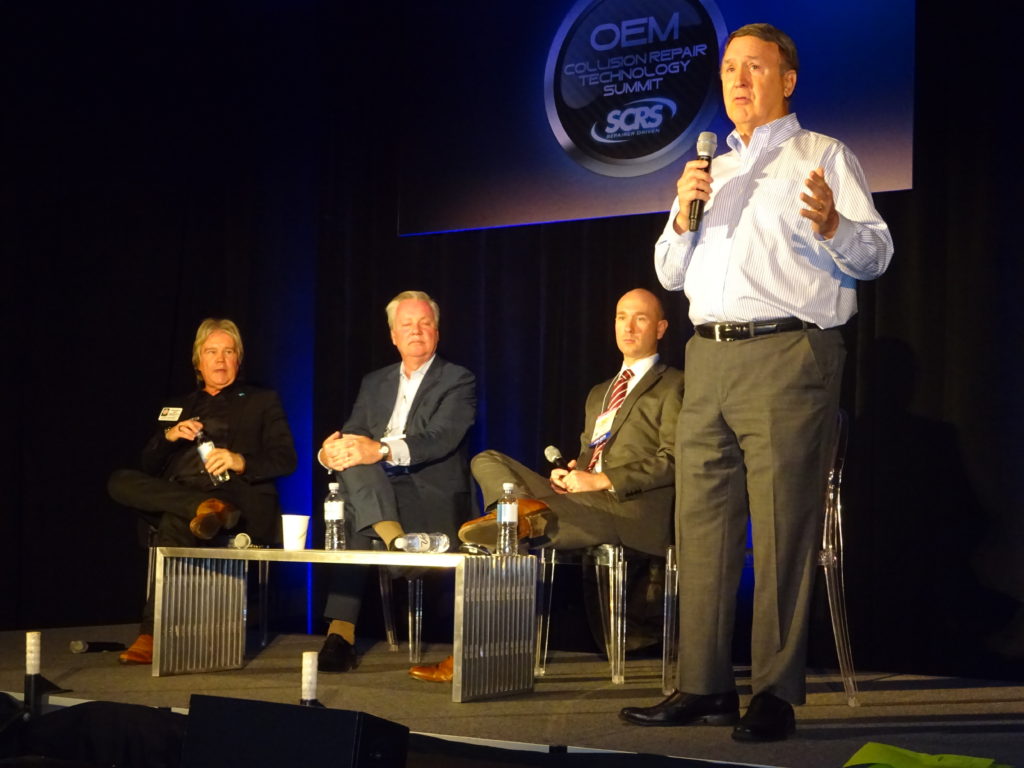 "Mont. shop owner: Documentation key to getting fairly compensated"
"Seen the light on OEM procedures? Montanez shares tips on using them"
"Learn more from Hunter about calibration demands ahead of SEMA panel"
"Beranek: ADAS 'going to change everything' in auto glass industry"
"Want to get into glass installation? Expert offers tips for auto body shops"
"Mo. auto body shop head describes switch to 'lean learning', leading rather than managing"
"ATI coach: Small shops have ability to negotiate with suppliers too"
"Chief expert: 'Tremendous opportunities' for auto body shops in heavy-duty truck collision repair"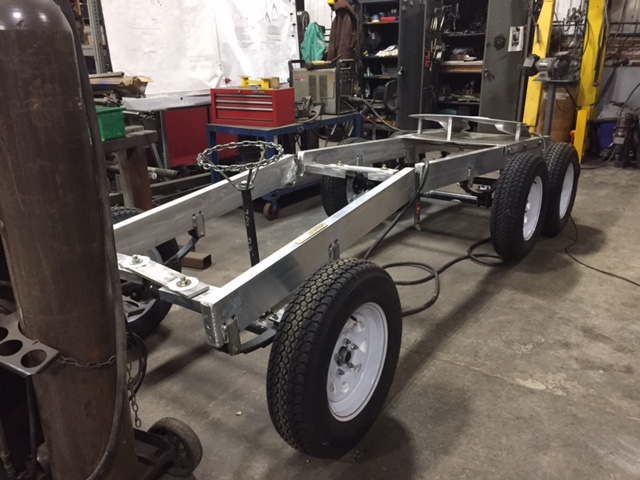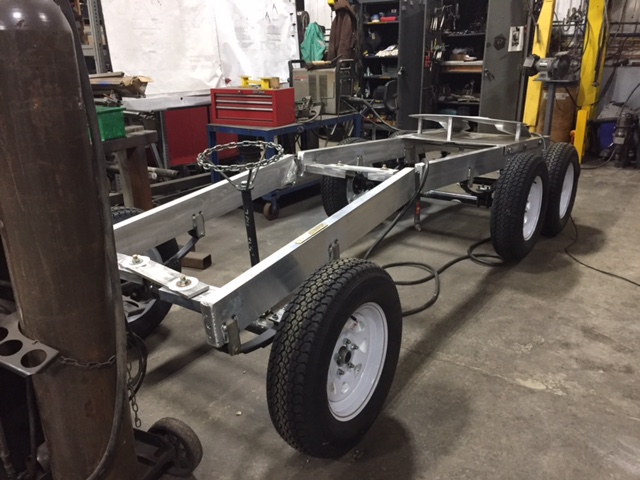 "BASF expert: Be consistent, work with techs to calculate times for not-included operations"
"Boylan: Training greater hurdle than equipment for shops in adapting to new auto tech"
Show floor/product previews
"More bilingual initiatives: Crash Point color-codes operations; Toyota examines Spanish course demand"
"How to buy stuff at SEMA: Veteran Calif. shop owner Yeung shares tips for getting deals"
Images:
One of the entrances to a SEMA 2017 exhibit hall is shown on Nov. 3, 2017. (John Huetter/Repairer Driven News)
The Society of Collision Repair Specialists named G.W. and Son Autobody owner Gary Wano Jr., pictured at left, the first March Taylor Memorial Fund Kina'ole honoree on Nov. 1, 2017. Fund Executive Director Jeff Hendler, right, remembered Taylor and praised Wano during the Collision Industry Red Carpet Awards Breakfast. (John Huetter/Repairer Driven News)
From left, SEMA vehicle technology Vice President John Waraniak, Ducker Worldwide Managing Principal M. Scott Ulnick, Mississippi State Center for Advanced Vehicular Systems Associate Director Matthew Doude and Kaiser Aluminum engineering Vice President Doug Richman participate in a SCRS OEM Collision Repair Technology Summit panel at SEMA 2017. (John Huetter/Repairer Driven News)
Chief Automotive has developed a heavy-duty truck damage simulator for its courses. An instructor can configure it to present a short rail or a diamond shape, and it's paired with a measuring system to help students read gauges. (Provided by Chief)
Share This: