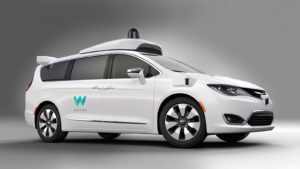 Google subsidiary Waymo announced Tuesday that it would invite Arizonans to take test rides around part of the Phoenix metropolitan area — without any human driver to hedge their bets.
"Now, in an area of the Phoenix metro region, a subset of our fleet will operate in fully autonomous mode, with Waymo as the sole driver," the company wrote Tuesday on Medium. "Over time, we'll cover a region that's larger than the size of Greater London, and we'll add more vehicles as we grow."
Waymo in April sought applicants who wanted to commute for free in self-driving Chrysler Pacificas as part of the "early rider" program. Those vehicles, however, have a human operator ready to take over if necessary.
According to the New York Times, a Waymo employee might still be present: "Waymo employees sit in the back seat of the cars, monitoring them, a company spokesman, Johnny Luu, said," the newspaper wrote. However, the Los Angeles Times reports that the staffers can't steer the Pacificas; he or she can only hit a "stop" button available also to Waymo's test passengers.
Waymo wrote that the public could start using the autonomous cars in "the next few months," and the early riders would "be amongst the first to experience these fully self-driving rides, using our vehicles to commute to work, take the kids to school, or get home from a night out."
Google appears to be describing SAE Level 4 autonomy: You can doze off in the backseat and the computer can be trusted to run the show under certain conditions — for example, well-defined, well-lit roads in a sunny, geofenced portion of Phoenix.
Level 3 is what OEMs like Audi have reached or are attempting today: The computer can drive itself, and you can take your eyes off the road and your hands off the wheel, but you have to be ready to resume control when it tells you to do so. Level 5 is able to drive in any conditions, on any road. (There's a chance that Level 5 might exist in the theoretical realm only; something like Level 4.9999 might be the best anybody can do.)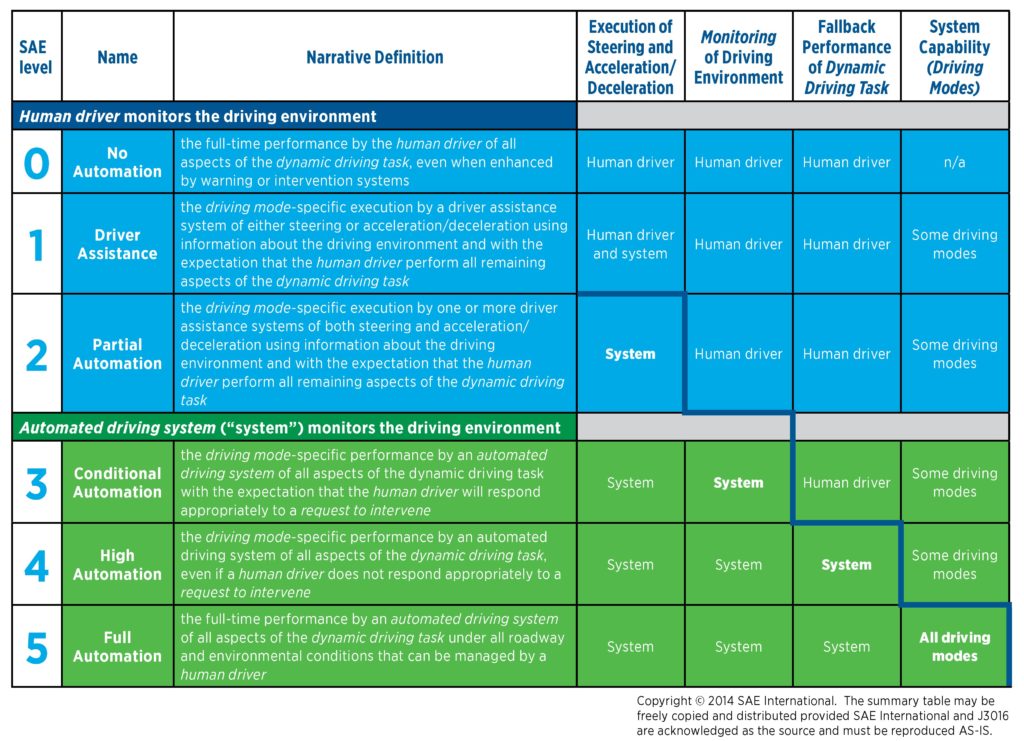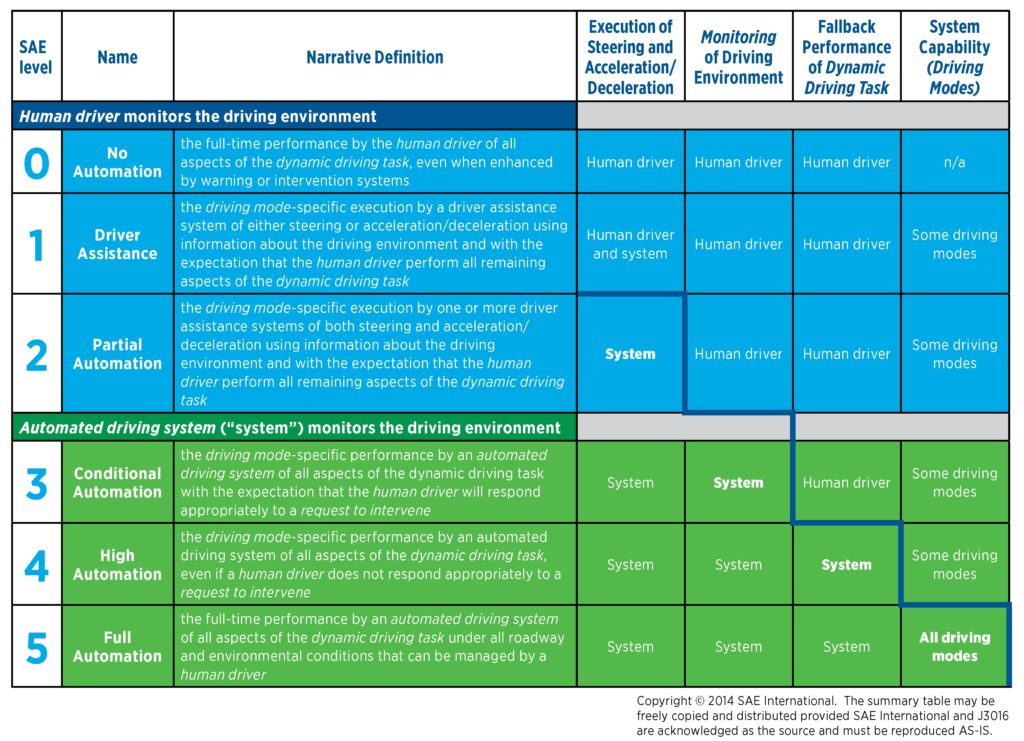 When we get to Level 4, the human nature which makes driver error the cause of 94 percent of accidents and the uncertainty that accompanies the human-AI handover vanish, and repairers start potentially experiencing a serious drop in volume.
Urban shops (particularly in nice sunny areas) might feel the pinch first, as an urban environment is well-defined and well-suited for autonomy, and fleets like Waymo's are perfect for replacing taxis, delivery drivers and public transportation — and the collisions caused by their own drivers' errors. (Highways are also A.I. friendly, and it's been predicted that the trucking industry might be one of the first to adopt autonomy.)
Waymo said the Google self-driving car project has logged "more than 3.5 million autonomous miles on public roads across 20 U.S. cities." The company also boasted that its artificial intelligence simulates "more than 10 million miles every day." (Emphasis Waymo's.)
We've reached 3 million miles of self-driving on public roads! That's 1 million miles in just 7 months pic.twitter.com/VsC1ZSscbY

— Waymo (@Waymo) May 9, 2017
Waymo wrote that the Pacificas have "backup steering, braking, computer and power that are capable of bringing the vehicle to a safe stop, if needed." The New York Times also reported that the passengers can hit a button and contact Waymo if they feel it's necessary.
AutoNation on Thursday announced Waymo had awarded it a "multi-year" contract to service all of the tech company's self-driving vehicles.
"AutoNation has built a reputation for providing excellent service and maintenance that makes cars safer and more reliable," Waymo CEO John Krafcik said in a statement. "Both companies have a shared vision of enhancing the in-car experience of our customers. With its compelling national footprint, modern facilities and trained technicians, AutoNation will help assure that Waymo vehicles are always in top condition as we bring fully self-driving cars to the public."
It is unclear if the terms include collision repair or just mechanical service and repair. "AutoNation will offer strategic capabilities to maximize the life of Waymo's vehicles across the United States," AutoNation wrote.
AutoNation in 2016 was the No. 1 dealership chain in terms of collision repair revenue, according to Romans Group founder Vincent Romans.
"We are excited to partner with Waymo, who is a leader of self-driving technology," AutoNation CEO Mike Jackson said in a statement. "AutoNation remains uniquely positioned to lead our industry towards the future of mobility, due to our brand, exceptional service and maintenance capabilities, and commitment to innovation. AutoNation and Waymo are like minded in our joint mission to keep people safe whenever they are in a vehicle."
More information:
"Waymo's fully self-driving vehicles are here"
Waymo via Medium, Nov. 7, 2017
"AutoNation Signs Multi-Year Service Agreement with Waymo"
AutoNation, Nov. 2, 2017
Images:
One of Google's self-driving Chrysler Pacificas. (Provided by Google/Waymo)
The SAE International J3016 standards, copyright 2014. (Provided by SAE International)
Share This: