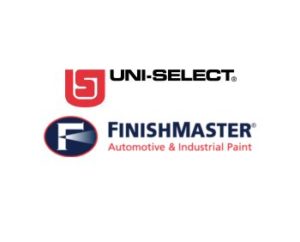 Uni-Select on Thursday told analysts the company would seek to cut $20 million out of segment operating costs by 2020 and aggressively pursue FinishMaster organic growth.
"We continue to accelerate our focus on organic growth and have specific initiatives for our traditional and MSO refinish customers," Uni-Select CEO Henry Buckley said.
Shops should be on the lookout for this sales push from the jobber which has an estimated "low 30 percent" of the American paint, body and equipment market.
"We will be in positive territory in 2018" on organic growth, FinishMaster CEO Steve Arndt said.
Buckley said FinishMaster was "doubling down" on organic growth and planned to focus on that instead of acquisition next year (though greenfield expansion was possible, he said).
"We need (market share) to grow at a faster rate," Buckley said.
Third-quarter FinishMaster organic growth fell 8.1 percent, 7 points of which was chalked up to Hurricane Irma and Harvey (1 percent) and the product changeover (6 percent).
FinishMaster has been taking financial hits from its BASF product line changeover, but that effect is expected to dwindle into a 1.2 percent "headwind" in the last three months of 2017 and be a nonfactor in 2018.
"I think that's good news," Buckley said.
FinishMaster CEO Steve Arndt said he was "very pleased" with the organic growth results already posted by his company in October.
Asked about the source of the improved October results, Arndt said "we did see price increases late in the third quarter," but the company also saw a market softness which was "starting to subside."
However, while FinishMaster will try to boost the business it does with shops, repairers should also be attuned to the possibility that the company's focus on earnings costs and sales might affect other elements of their relationship with the distributor.
The Uni-Select "20/20 Initiative" announced Thursday appears to refer to cutting $20 million in costs out of FinishMaster and every other subsidiary by 2020.
FinishMaster will be judged based on its second-quarter 2017 operating costs, details on which were not contained in the company's 2Q report. However, Uni-Select did report that the second quarter saw the American paint distributor's earnings before interest, taxes, depreciation and amortization fall 0.9 percent to 11.5 percent amid nearly $210 million in sales.
Uni-Select said it had already figured out how to achieve about 50 percent of the 20/20 target companywide.
Buckley said FinishMaster would focus on its "cost to serve" to ensure it was efficient and achieving appropriate returns for investors. Uni-Select Chief Financial Officer Eric Bussières said the initiative was focused on maintaining or improving EBITDA margins.
FinishMaster's EBITDA fell 1.4 points from the prior year in the third quarter ending Sept. 30, reaching about $24.4 million.
FinishMaster blamed the hurricanes and collision repair consolidation for its diminished margins in the third quarter, though it noted that a cut in "performance-based compensation" helped to cushion the blow. Arndt and Buckley explained that MSOs buying out FinishMaster's traditional customers ends up being worse for Uni-Select from a margins perspective.
"You keep the sales line," Buckley said, but FinishMaster's gross margins fall as the MSO can command a larger discount than the smaller shop it acquired.
Buckley said part of the 20/20 Inititative will examine the cost of all types of collision repair customers and ensure FinishMaster can still be profitable with MSO margins which are "obviously less."
"FinishMaster US is working on organic sales initiatives coupled with productivity improvement initiatives focused on reducing its costs to serve model," the company wrote to investors.
Buckley said Uni-Select didn't just "scramble" after it realized earnings per share had fallen; the 20/20 program was an "ongoing initiative" which actually began at FinishMaster in the second quarter. Uni-Select just hadn't gone public with its existence until now, he said.
"At FinishMaster US, the team will continue executing on its profitable growth strategy, focusing on driving organic growth while acquiring and integrating select companies," Uni-Select wrote to investors. "The current acquisition strategy remains in place; acquiring companies to expand its geographic coverage as well as building density in key markets. Over the coming quarters, FinishMaster US will remain focused on the successful integration of the acquired businesses into its group, driving expected synergies and providing superior service to more customers. Organic growth remains a top priority with teams focusing on all segments, including traditional collision repair centres, regional and national customers and MSOs. In addition, we are accelerating our industrial product and customer growth initiative. This initiative is showing early signs of success and the phased implementation continues."
More information:
Uni-Select third-quarter earnings call
Uni-Select, Nov. 9, 2017
Uni-Select third-quarter report
Uni-Select, Nov. 9, 2017
Uni-Select third-quarter presentation
Uni-Select, Nov. 9, 2017
Featured image: The Uni-Select and FinishMaster logos are shown (Provided by the companies)
Share This: