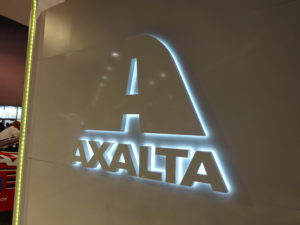 Axalta announced Tuesday it'd broken off "merger of equals" talks with Dutch paint firm AkzoNobel, but the Philadelphia-based company could still be purchased by an overseas competitor.
"After pursuing a potential combination of Axalta and Akzo, we concluded we could not negotiate a transaction on terms that meet our criteria," Axalta CEO Charles W. Shaver said in a statement Tuesday. "Any transaction we ultimately agree to needs to generate superior long-term value for Axalta shareholders as compared to the continued execution of our strategic plan."
However, Axalta confirmed Wednesday that Nippon Paint had approached it about a buyout.
"Axalta today confirmed that it is engaged in discussions with Nippon Paint regarding a potential acquisition of Axalta," the company said in a statement. "Axalta will pursue such a transaction only if its Board of Directors determines that it is in the best interest of Axalta to do so. There can be no assurances that a definitive agreement between the parties will be reached or on what terms."
AkzoNobel, which itself this year rejected buyout offers by PPG, told investors that it would continue to pursue its goals of 15 percent return on sales (operational profit) and more than 25 percent return on investment by 2020. It also reaffirmed that it would sell its Specialty Chemicals business and keep the rest, including its automotive refinishing line.
"I am confident that our strategy offers significant value for shareholders and other stakeholders in the short, medium and long term," AkzoNobel CEO Thierry Vanlancker said in a statement. "We remain focused on our strategic options to continue to develop our business and improve profitability in the future."
Featured image: The Axalta logo is shown on the company's booth at SEMA 2017. (John Huetter/Repairer Driven News)
Share This: