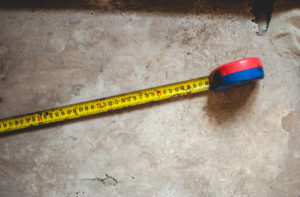 Acknowledging the size of the open, flat space necessary for a proper ADAS recalibration, a Honda collision expert said Thursday the OEM was "looking at solutions" to the issue.
Space might be the limiting factor for shops looking to get into what could be a lucrative recalibration market.
"This can be a revenue stream for your shop," Honda collision assistant manager Scott Kaboos told a VeriFacts Guild 21 call (see slides). For example, every 2018 Honda Accord will carry the Honda Sensing advanced driver assistance systems suite — and Honda sold 345,225 of the car last year.
Kaboos said the "07 tools" to perform calibrations can be ordered from any Honda dealer. You also will need a pre-calibration wheel alignment (whether in-house or sublet) and an OEM scan tool or something like an asTech or AirPro which accesses Honda software, he said.
"Any competent technician" could probably handle the job provided they followed OEM repair procedures, according to Kaboos.
"It's not rocket science," he said.
But "one of the big concerns" is space, Kaboos said. For example, Honda's autobraking system, known as "Collision Mitigation Braking System" or "CMBS" can need a "clean, clear and flat" space 16 feet wide, 33 feet long and 10 feet high in front of the car, according to Kaboos.
"It's a very large area," he said.
When you take into account the car's dimensions — it too must be on the same flat surface — the amount of space needed on hand grows even larger, Kaboos noted. An informal poll of the Guild 21 audience found about 32 percent had enough space.
"We are looking at solutions" to reduce the space, but "they're not available yet," he said.
"At this point, that is the requirement to aim that system," Kaboos said.
The blind-spot monitoring radar (known as "BSI," for "Blind Spot Information") can need about 13 feet on either side of the devices mounted on the quarter panels behind the bumper cover, Kaboos said. This ultimately could demand a space about 36 feet wide once the car is factored into the equation, according to Kaboos.
However, calibrating the "Lane Watch"  ("LW") system, which uses a camera in the passenger-side mirror to show the passenger-side blind spot, demands far less space than the sister ADAS technologies.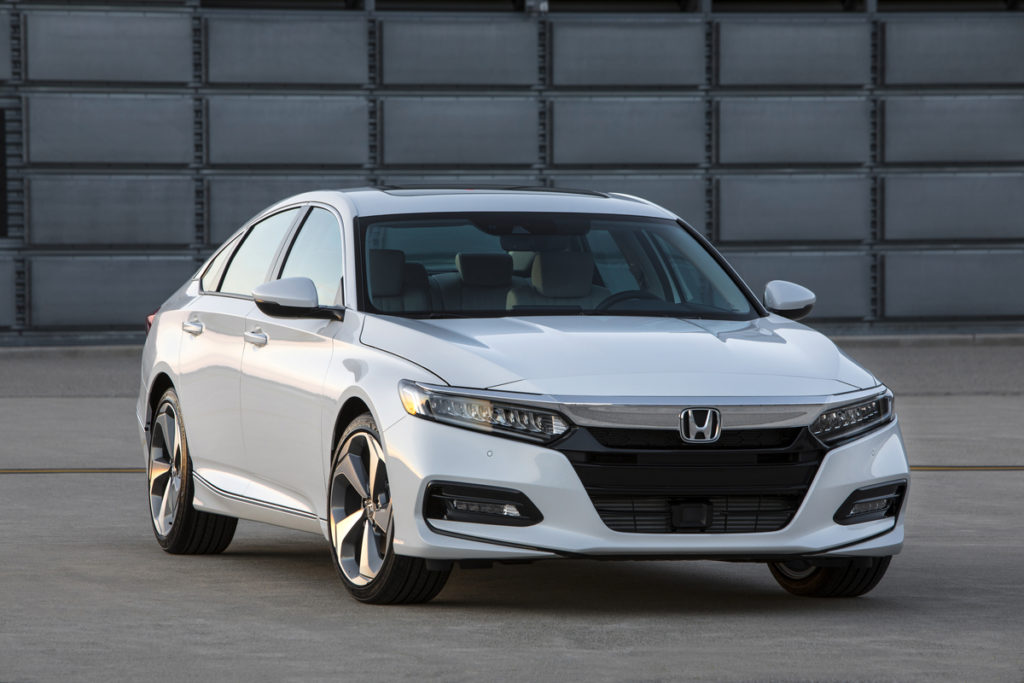 Kaboos presented an example of one Honda car only needing a 21.3-foot-by-11.5-foot space — which contains the car — to calibrate its LW camera.
"This can be done in just about any stall in your shop," he said. "So this is something that I would encourage you to look into possibly doing on your own."
An audience member pointed out that buying the necessary real estate to have calibration space could be a $10,000-$50,000 expenditure. But then Honda could change its OEM repair procedures to allow calibration in a smaller area, he noted. Why would a shop make that investment if it wouldn't be necessary 18 months or two years from now.
Kaboos acknowledged that adding a 40-by-50 space just to aim ADAS systems was "a huge expense" but Honda's exploration of ways to shrink that just were "not ready yet."
For now, "that's (the space) what it's going to take," Kaboos said. "… I do see it evolving."
He noted that he talked to a major electronics company who, looking 3-5 years down the road, demonstrated a calibration space resembling a paint booth.
More information:
Honda Guild 21 presentation on ADAS
Honda via VeriFacts, Dec. 14, 2017
Images:
Calibrating the camera and radar for Honda autobraking systems requires a flat, clear surface 10 meters (33 feet) by 5 meters (16 feet) by 3 meters (10 feet). (yurii_zym/iStock)
You won't need the 2018 Honda Accord Touring to get Honda Sensing. It's standard on all trims. (Provided by Honda)
Share This: