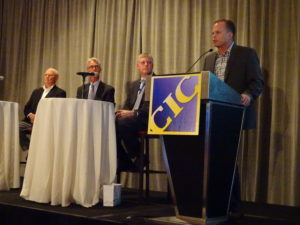 Following intense industry criticism and scrutiny, CCC announced Tuesday that its collision repair data sharing platform Secure Share would remain free and carry terms of use reworded to assuage vendor concerns.
CCC also on Tuesday announced it would continue to support the CIECA Estimate Management Standard "indefinitely" rather than cease exporting data using the obsolete 1994-2003 format. CCC had planned to drop EMS exports for good in April 2018 and only let shops communicate with vendors using CIECA's modern Business Message Suite protocol.
"We will not be sunsetting EMS on April 4," Vice President of market solutions Mark Fincher said in an interview Monday.
The decision appears to put to bed more than a year of controversy over Secure Share and ward off the possibility that CCC's thousands of users — more than half the industry — would be unable to efficiently share data with Secure Share-holdout vendors once EMS support ended. At the same time, it preserves the overall benefits of Secure Share — an easy way for all shops to encrypt and precisely manage valuable customer and repair data, and a means for existing and startup companies to market software to at least 19,000 CCC users.
"We're really excited about this news," Fincher said. He said that while concerns arose over CCC's individual policies, the actual Secure Share technical implementation received "pretty overwhelming feedback."
He said CCC had responded to the concerns, delivering enhanced data protection "without the cost of disrupted workflow." The move gives shops choice while allowing them to take advantage of Secure Share "when they're ready," he said.
"CCC is committed to facilitating efficient, collaborative, and secure communication between our customers and the business partners they rely on to operate successfully," Fincher said in a statement. "We've had ongoing discussions with customers and industry stakeholders on the best ways  to do that and today's announcement is in response to that feedback. Repairers and application providers will now have more choice and flexibility in how they work with one another."
CCC Secure Share is like an "app store" where each "app" is really an interface to a particular vendor's software. A collision repairer selects which business partners it wants to receive shop estimate data but also sets restrictions on what information will be shared using the BMS standard. Such targeted messages — for example, only the fields relevant to a parts distributor — are a key aspect of the BMS standard, making it in general more secure than the default EMS format of indiscriminately giving all estimate data to anyone with a "data pump" on a shop computer.
The Collision Industry Electronic Commerce Association, Society of Collision Repair Specialists and Caliber have all encouraged a switch to BMS, and both Audatex and Mitchell have announced plans to offer both BMS and EMS support for free.
Asked for predictions about repairers sticking with EMS after Tuesday's announcement, Fincher said, "I think the industry will decide that." Despite the benefits of BMS — notably security of a mutual customer's data — and all three estimating platforms pledging to support it, Fincher said he hadn't heard of any insurer direct repair programs or automaker certified collision repair programs mandating the data standard.
Asked if CCC saw a future target date for sunsetting EMS in light of the data protocol's obsolescence, insecurity, hassle, now-universal free IP support, Fincher said such a move would be dictated by consumer interest and CCC would continue EMS business as usual "indefinitely" outside of Secure Share.
CCC had sought a $2,500 one-time developer fee to place an "app" on Secure Share and an additional $0.50 per repair order for communications on the platform, arguing that the fees were necessary to recoup its Secure Share setup and maintenance costs. For a vendor who competed with CCC, the fees could've been doubly painful — funding a competitor hundreds of times a year but also potentially hindering the vendor's ability to compete on price if the ongoing fees were passed on to collision repairer customers.
CCC said that it decided to just eat rather than recoup the costs of Secure Share after some "pretty clear" signs that the $0.50 fees would indeed be passed to collision repairers — a scenario which had "not ever been something that we wanted," according to Fincher.
"We believe it's the right thing to do," Fincher said of eating the costs. He said CCC would "not at all" increase the price of CCC ONE to recoup its Secure Share expenses either.
No refunds are necessary for Secure Share early adopters. CCC didn't plan on charging the $0.50/repair order fees until the scheduled April 2018 changeover, and it had extended waivers on the $2,500 startup fees through Tuesday's announcement, Fincher confirmed.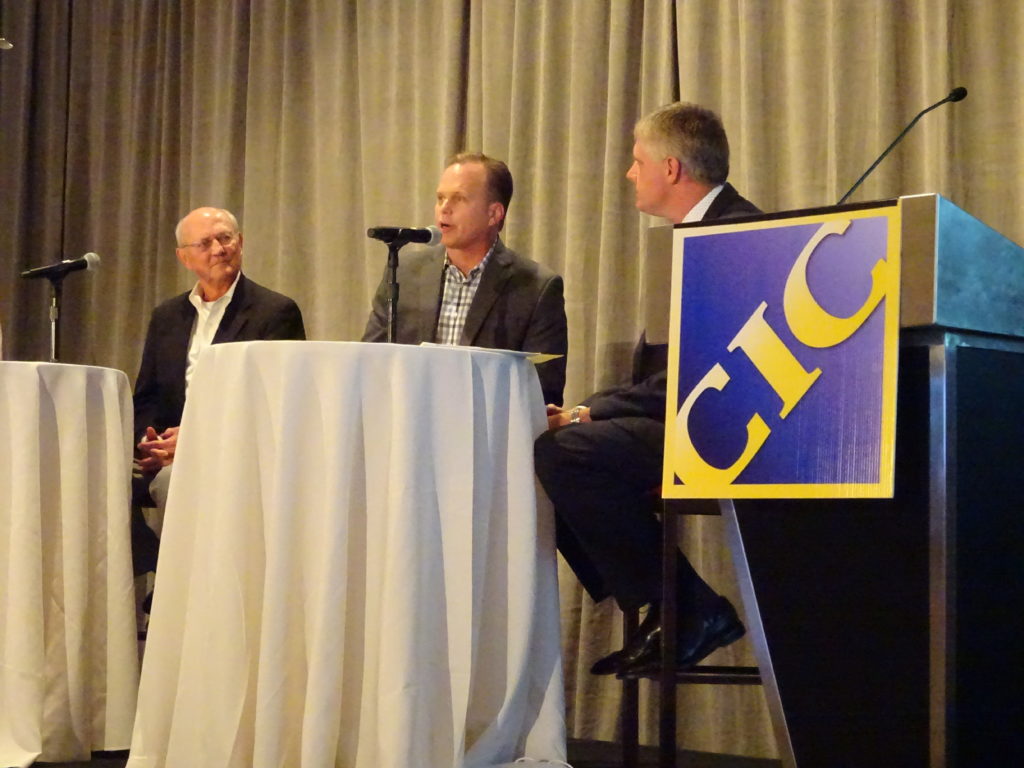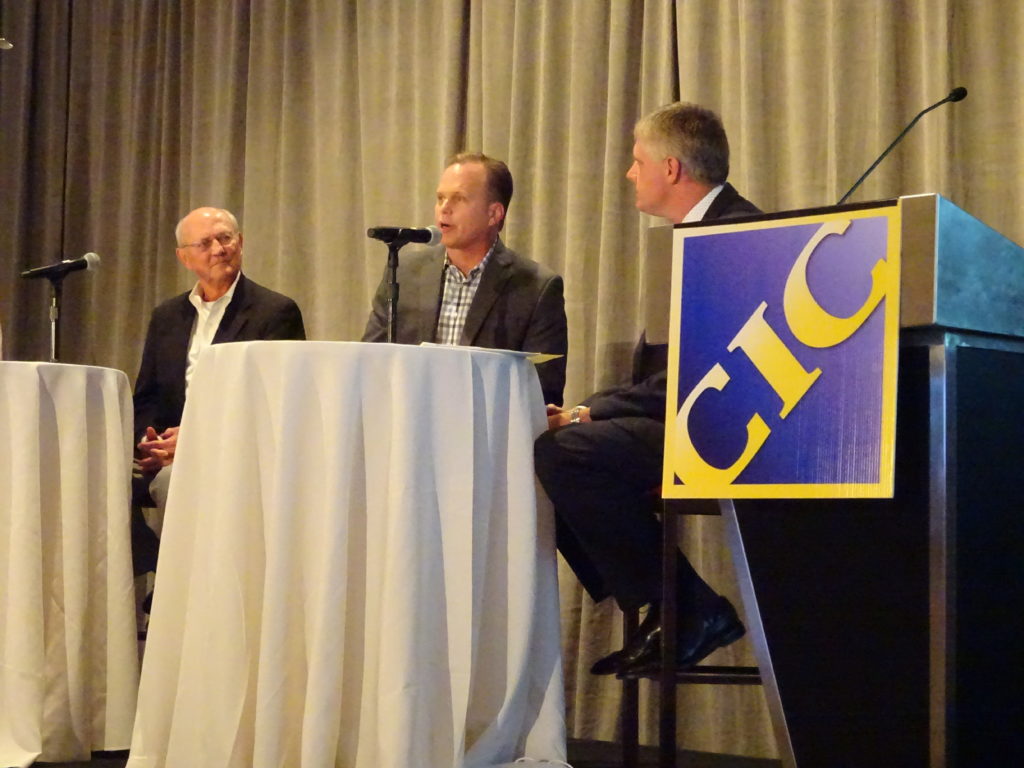 Vendors had also expressed concern about CCC's ability to approve and remove "apps" from Secure Share and other elements of its terms of use. While CCC had pointed out the fairly standard nature of some of this language and said it never meant to reject or ban legitimate businesses, it threw vendors a bone anyway with the language announced Tuesday.
"There's a number of changes to the terms of use," Fincher said, singling out "three key changes."
Termination language was retooled to address concerns that CCC would eighty-six a competitor; Fincher had already committed CCC to the revision at a July Collision Industry Conference appearance. The language regarding registration and acceptance also received a tweak to salve fears of what CCC would do with competitors' intellectual property.
Finally, CCC created a limited accounting message to allow shop management systems to integrate with accounting software. This would be similar to the limited parts message CCC created so that a parts procurement system could look up inventory from countless parts suppliers nationwide without a shop having to approve dozens of obscure suppliers or salvage yards. At the same time, the shop could be secure that those parts suppliers weren't receiving the kind of extensive parts messaging which would merit the same Secure Share approval demanded of other third-party recipients.
The updated terms for developers integrating software with Secure Share and for companies with apps actually live on the site were available for industry review, Fincher said.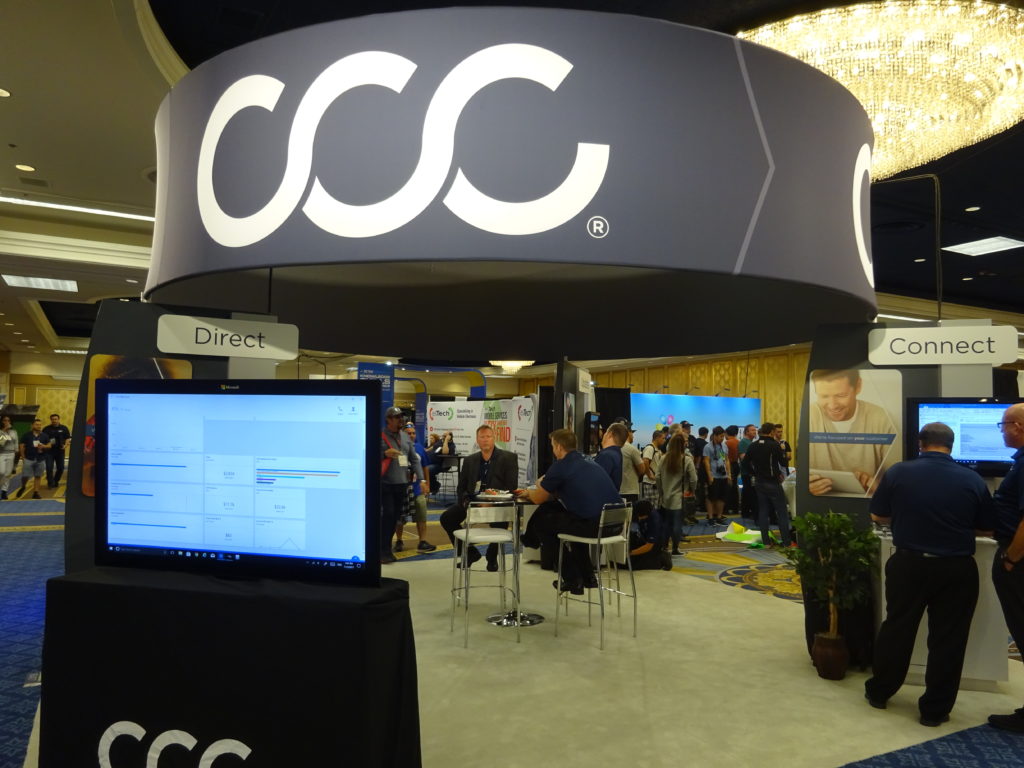 CCC will still on a macro level see who is exchanging data with whom, which arguably gives them a competitive advantage into their rivals' market share and customer bases. Fincher said he didn't know of a way that CCC could achieve the desired targeted and documented repairer-vendor communication without being privy to that market-level data. (Also in CCC's defense, fellow BMS middlemen Mitchell and NuGen IT have offered a similar answer: If you don't want them to have this visibility, encrypt and transmit your own data.)
Fincher said vendors whose concerns had been alleviated by Tuesday's announcement should be able to join Secure Share fairly easily. While noting that the company in question was a smaller vendor, Fincher gave the example of a vendor who registered on a Friday and was integrated and live on Secure Share by the following Friday.
"We're there to support that move," Fincher said.
A total of sixty companies have registered for Secure Share, and 10 apps were live on the site as of Monday evening.
It's been a rough year for CCC, as Secure Share drew high-profile rejections from Enterprise, General Motors and Assured Performance (which arguably effectively counts as five other OEMs) and been put on the hot seat during the past four Collision Industry Conferences. Asked to reflect on the experience, Fincher was diplomatic.
"Every experience is a learning opportunity," Fincher said. He mused that the functionality of the product had outpaced industry demand and acceptance of change, and CCC ultimately revised Secure Share in response to its feedback.
"We do listen to the industry feedback, and we hope this is received positively," Fincher said.
What about the fear that CCC would just in a couple of years change back to the policies which caused the furor in 2017? (In fairness, a similar question could be posed to its competitors.)
Fincher said he anticipated this question might arise. "All I can say is that, we don't want to revisit this," he said.
"We are not going to charge for Secure Share, and we're not going to change that position," he also said. "… We believe that this approach is the right approach. … We want to move forward in helping the industry move forward in, again, providing choice while at the same time providing options for a secure solution for the industry."
More information:
"CCC Responds to Industry Feedback with Continued Support for EMS and Changes to CCC Secure Share™ Network"
CCC, Dec. 19, 2017
Images:
From left, Mark Algie of 3M; Rick Palmer of ComputerLogic; and Dan Risley of the Automotive Service Association listen to Mark Fincher of CCC during the July 25, 2017, Collision Industry Conference. (John Huetter/Repairer Driven News)
Left, Rick Palmer of ComputerLogic, and Dan Risley of the Automotive Service Association, right, listen to Mark Fincher of CCC during the July 25, 2017, Collision Industry Conference. (John Huetter/Repairer Driven News)
The CCC booth at SEMA 2017 is shown. (John Huetter/Repairer Driven News)
Share This: