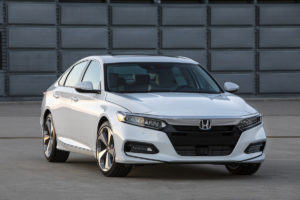 Honda's advanced driver assistance systems require calibration after many everyday collision repair procedures, including some instances you might not have realized.
Understanding what circumstances lead the OEM to demand recalibration of its Honda Sensing (or AcuraWatch) ADAS suite will be crucial for estimators and insurance adjusters to avoid friction and ensure their mutual customer retains the safety and convenience of the technology.
ADAS isn't going to be a niche thing on a few obscure high-end trims. Every 2018 Honda Accord, which will likely sell more than 300,000 units, and potentially 75 percent of all 2017 CR-Vs, which could equal more than 250,000 crossovers, had or will have the technology. Unfortunately for severity and cycle time, all of those vehicles will frequently require calibration if brought to body shops, according to a Honda expert.
Honda collision assistant manager Scott Kaboos gave a VeriFacts Guild 21 call (see slides) on Thursday an overview of conditions under which certain Honda Sensing elements would have to be recalibrated, calling it "one of the big things I want you to take away" from the talk.
"These are all taken right out of our repair manuals," Kaboos said.
The lists are a good cheat sheet for shops and adjusters, though of course you'll need to research the actual OEM repair procedures and position statements — such as this recently updated document — for whatever vehicle you're fixing/estimating.
Millimeter-wave radar
Kaboos said millimeter-wave radar, which is found behind the grille in the 2018 Accord and used in the Honda Sensing autobraking system, needs to be recalibrated under the following conditions:
Anytime the radar is removed and reinstalled or outright replaced.
After crash damage to the front of the vehicle
After any structural damage anywhere on the vehicle.
Anytime the adaptive cruise control warning light is on.
If the airbags blow.
Basically, odds are good you're recalibrating the device.
Kaboos also pointed out that the bumper cover near the radar should not be repaired, and a different grille or emblem than an ADAS-less Honda would receive might be necessary. He said a wheel alignment should be done or verified before the calibration, and the radar's physical position on the car should be double-checked before it's calibrated.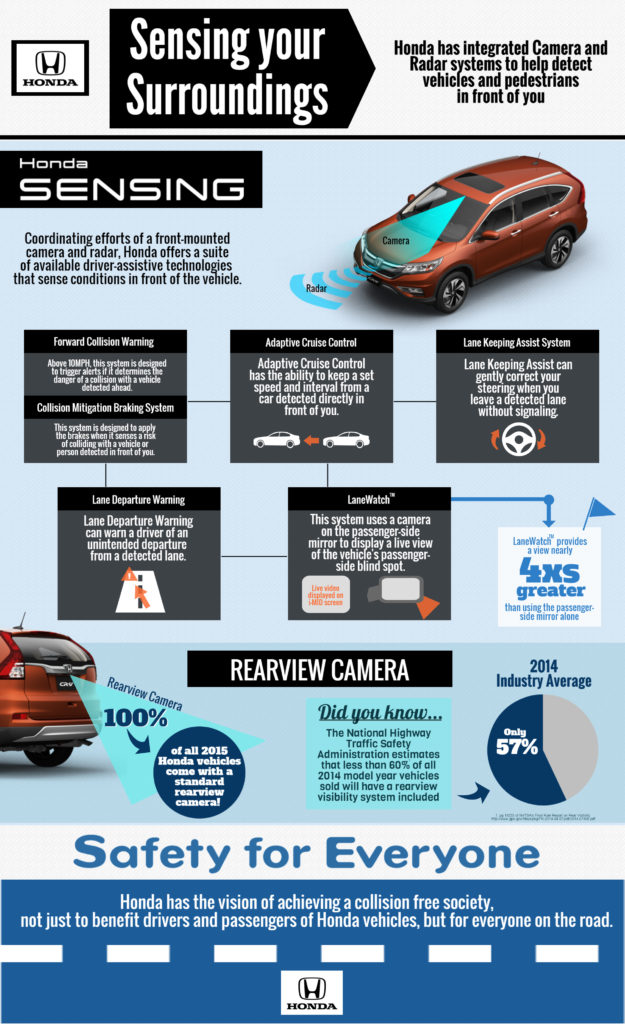 Windshield camera
Honda uses a camera behind the windshield for more than one ADAS system on the vehicle, including adaptive cruise control. You're going to be aiming it under many conditions as well, according to Kaboos:
If you R&I or R&R the camera or windshield.
If the vehicle got into a collision.
If either the lane-keeping or adaptive cruise control lights are on or if the car is throwing codes.
If an airbag has blown.
Kaboos noted that Honda required OEM windshields be used and it's seen "many issues" where aftermarket glass led to a situation where the calibration wouldn't "take properly."
After the shop replaced the windshield with an OEM edition, "everything worked fine again."
Like the radar, the camera also should have a wheel alignment done or verified before it's aimed, according to Kaboos.
Blind-spot radar
The blind-spot monitoring radar is typically on the quarter panel behind the bumper cover, according to Kaboos. He said it needs to be recalibrated:
Anytime you R&R or R&I the radar — or you repair or replace the body panel holding the radar. (Kaboos noted that just removing a quarter panel to paint it would count here.)
If the blind-spot warning light is on.
A shop should not repair any area of a bumper cover near either blind-spot radar, and a wheel alignment must be verified or performed before the calibration process, according to Kaboos. (The targets rely on a thrust angle, he said.)
Asked if Honda would put out a position statement on aftermarket bumpers because of the potential to throw off the blind-spot radar, Kaboos said "we're thinking about" such a document but the OEM doesn't know how much interference from an imitation would be too much.
He said the engineers apparently had figured out how much body filler or plastic repair was excessive — Honda has taken a position on that — but they also haven't yet determined how many mils of paint would compromise the radar.
However, he did observe that Honda had warned drivers not to put an oversized front license plate frame on one of its vehicles, for the frame "actually stuck down far enough" to interfere with the radar.
LaneWatch camera
The LaneWatch camera is located on the passenger-side mirror and allows a driver an 80-degree view of that blind spot versus the 20 percent available from the driver's seat. The display also measures distances between other vehicles and the Honda. Kaboos said it must be calibrated under many circumstances, including:
Any time you R&R or R&I the camera, the passenger side-view mirror — or the mirror cover.
Any time you R&R or R&I the passenger-side door — or any time you merely adjust its position.
Kaboos summed it up as "if you do anything with that mirror," it needs to be recalibrated.
More on recalibration
As Hunter Engineering has pointed out, buying the calibration tools for Honda and every other OEM whose vehicle's you'd like to manage in-house could get pricey. At least one third-party company, Bosch, has developed a system it says can calibrate multiple OEMs' ADAS systems.
Asked if Honda would consider approving such third-party tools, as it does for other shop equipment, to make life easier for the aftermarket, Kaboos said, "we're definitely working with those companies."
However, "at this point, we have not done that (approved third-party calibration)," he said.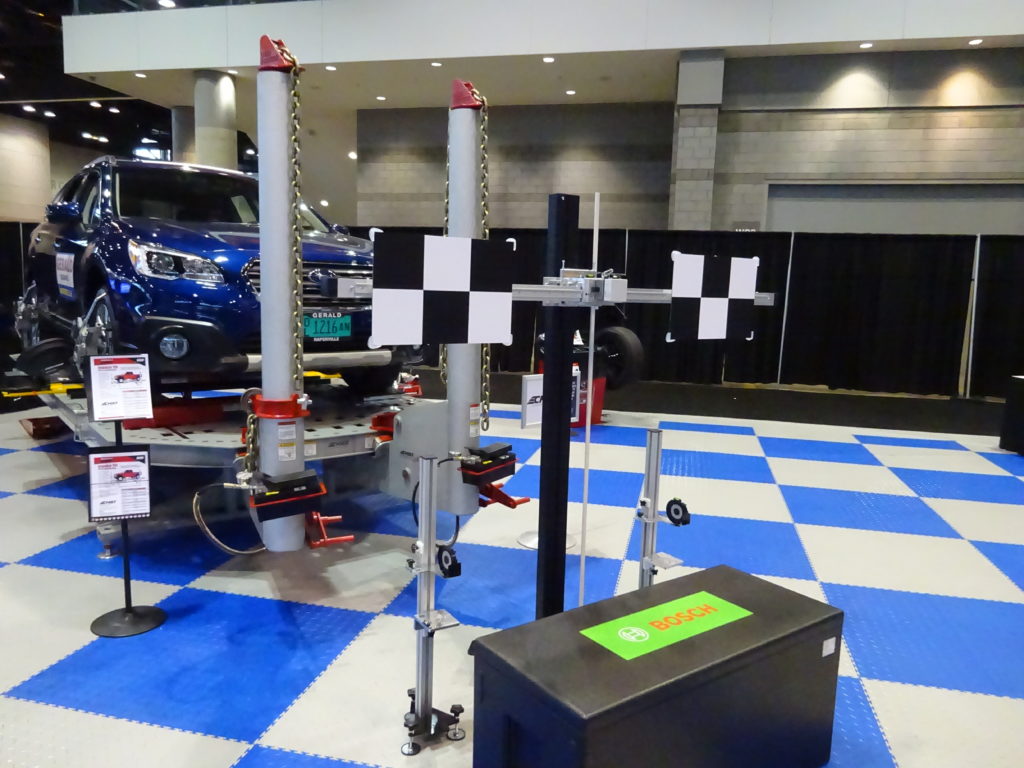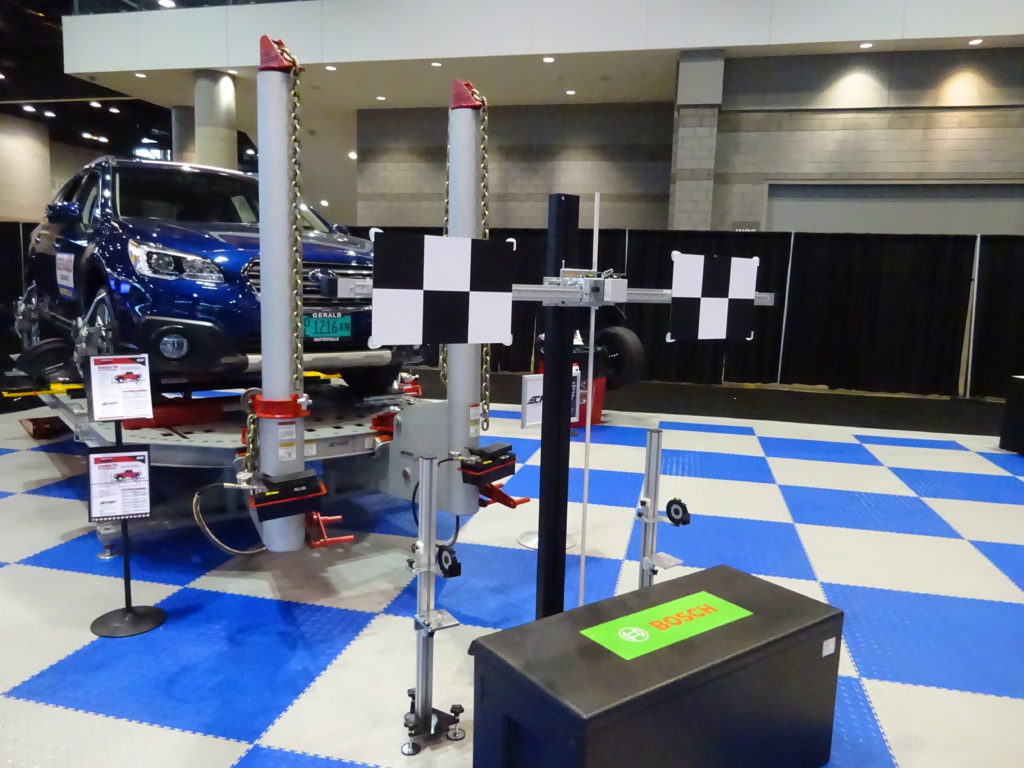 Kaboos also acknowledged the lack of validation that a calibration was actually done correctly.
A technician who follows Honda's instructions to the letter should produce a properly calibrated system — but they have to take this on faith for now.
With most Honda ADAS systems, there's no "out of calibration" alert, Kaboos said. A dash light might exist if the system isn't working, he said — but that's not the same thing as a system which works but is miscalibrated.
A technician could intentionally misalign the system "and make the car do incorrect functions," and there'd be no way the car would know, according to Kaboos.
"It thinks it's working properly," Kaboos said.
The next Guild 21 call will be Jan. 11 at 2 p.m. ET.
More information:
Honda scanning and calibration position statement
Honda, October 2017
Honda Service Express collision repair procedures website
Honda Guild 21 presentation on ADAS
Honda via VeriFacts, Dec. 14, 2017
Images:
You won't need the 2018 Honda Accord Touring to get Honda Sensing. It's standard on all trims. (Provided by Honda)
This Honda graphic displays the Honda Sensing technology available for some of the 2016 model year. (Provided by Honda)
Share This: