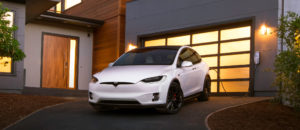 The Database Enhancement Gateway, which allows repairers and insurers to make inquiries and suggestions of the Big 3 estimating providers, was augmented in 2015 to offer weekly tips for repairers on the Audatex, Mitchell and CCC programs online and through the Society of Collision Repair Specialists' email list.
If you haven't used the service before to submit questions about estimating collision repair work or just browse responses to other carrier and shop questions, check it out. It's a good — and free — way to find IP best practices and help write the most accurate estimates or appraisals possible.
Here's some areas spotlighted as tip-worthy by DEG. To receive the tips as soon as DEG releases them, like/follow DEG's Facebook and Twitter feeds. (It also posts videos to a YouTube channel once in a while.) Or just browse the more than 10,000 inquiries and responses in the database and see what else you learn.
Switching labor categories in Audatex, CCC, Mitchell
The DEG in July taught shops how to switch the classification of various labor hours, giving the example of a repairer who wanted to replace an entire frame and charge mechanical rates.
Audatex, CCC and Mitchell all permit this type of manual entry.
"If the user wants to charge 'MECHANICAL' on the Frame Replacement Labor, Mitchell and Audatex allow you to choose from the drop down menu "Mechanical" in the labor type column," the DEG wrote. "In CCC, the user would need to code the labor line as 'M' on the right side of the labor column."
For more on changing labor categories in CCC, see this DEG tip.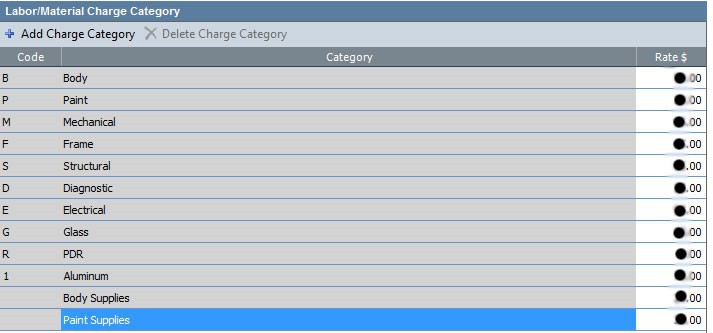 Get a breakdown of panel labor possibilities in Audatex
Estimators might improve their accuracy and thoroughness by checking their work against Audatex's labor report for a particular panel. The DEG in July quoted the Audatex Database Repair Manual, which advises that the report displays "the operations that may be performed for each panel on the estimate."
Audatex will provide a specific report for every different vehicle. Elements include "a breakdown of included operations," "the full labor of the panel before overlap consideration" and "the guide number where any overlap has been considered," according to Audatex.
The DEG directed shops and insurers who wanted to see a report to "Select Estimate reports>>Document to view>> Select 'Labor' from the drop down."
Pre- and post-scan in Mitchell
The DEG reminded shops in July that Mitchell has made it easier for shops to itemize for a pre- and post-repair scan. The information provider in June clarified that:
(T)he stated labor times in Mitchell Estimating do not include labor time specifically related to diagnostic scanning. The current release of the Mitchell Estimating solution will include updated Procedure Pages noting that labor times do not include:
• Time required to aim, calibrate, diagnose, re-set or scan electrical items.
• Time required to perform pre-repair and post-repair scan operations.
The time required for these procedures is in addition to the stated labor times.
Mitchell added Reference Sheet lines so auto body shops could document their charges and labor times for the procedures. It noted that the industry would be able then tap the aggregate data to research industry trends.
To use Mitchell's scanning line items, use "Ref Sheet >>> Additional Operations >>> Diagnostics or Quick Code #'s 931127 for Pre Repair Scan and or 931128 for Post Repair Scan," according to the DEG.
"It's still up to the user to input an agreed upon labor and or dollar amount for actual labor charges," the DEG added.
Mitchell 'Detail Line Notes'
Shops shouldn't forget to check for "Detail Line Notes," the DEG advised Mitchell users in August.
These notes could guide a repairer or insurer to "additional operations, parts required, one time use, or included operations when selecting a component part of the repair plan," the DEG wrote.
An image gives the example of an pickup bed outer side panel which is, according to the line notes, included with the bed assembly and has rivets listed in the Fasteners category.
CCC has Tesla data
Confirming a leaked State Farm email, the DEG reported in September that "CCC has officially launched Tesla vehicle database and improved VIN decoding options."
"Please note, this is not an approval for every body shop to work on Tesla Vehicles," the DEG warned. "Non-approved Tesla body shops should still check with Tesla parts departments for part restrictions prior to working on the vehicle as well as understanding the dangers and risk involved working with high voltage systems.
"Users should also note parts are updated frequently and should still confirm with TESLA EPC for most current and up to date information for correct part numbers and pricing."
The DEG also encouraged insurers and shops to submit inquiries about issues with the CCC Tesla database.
Have a question?
Have a question about AudaExplore, Mitchell or CCC? Submit inquiries to the DEG here. Inquiries, like answers, are free.
More information:
Database Enhancement Gateway homepage
Images:
The Tesla Model X is shown. (Provided by Tesla)
A shop should adjust labor designations in CCC by adding a letter; the system will subsequently recalculate the labor values correctly. (CCC screenshot provided by the Database Enhancement Gateway)
Share This: