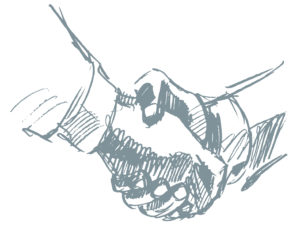 Three high-profile hires were announced this week in the collision repair industry.
Assured Performance reported Tuesday that Jennifer Jarzembowski, Axalta's national OEM and aftermarket account manager and head of Axalta's OEM collision repair network programs, would join the FCA, Ford, Hyundai, Nissan and Kia certifier as national director of certification integration and OEM account manager.
And on Thursday, two popular scan tool manufacturers almost simultaneously announced the hiring of two other industry notables.
Repairify, the parent company behind Collision Diagnostic Services and the asTech, said Thursday it had named ABRA chief process and quality officer Scott Krohn president. Shortly after that, AirPro Diagnostics announced the hiring of former Certified Collision Group director of business development Michael Quinn as its business development senior vice president.
Jennifer Jarzembowski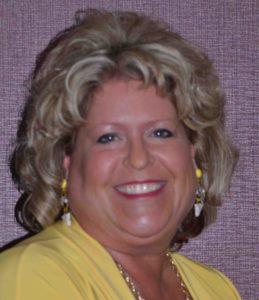 Jarzembowski at Assured Performance will work with both OEMs and their field auditors on the network's more than 2,800 certified shops.
"I am looking forward to this great opportunity to apply my extensive experience and knowledge to the powerful Network Management system Assured Performance has established," Jarzembowski said in a statement. "I can now leverage the sophisticated on-site inspection apps, quality assurance tools, and end-to-end network management system to drive Assured Performance Certification to even higher levels of impact."
Jarzembowski's 24-year career at Axalta involved managing and auditing competing OEM certification programs. She also worked with OEMs on paint technical and color issues and helped support the ColorSystem brand.
Her career also includes product manager roles at DuPont and Standox and an eight-year stint in the Navy as a Russian linguist. 
"We are thrilled to add Jennifer to our superstar team. Jennifer has a wealth of knowledge and hands-on experiences that will complement our team and help drive our capabilities," Assured Performance CEO Scott Biggs said in a statement.  "We are honored to have on board such an extremely well respected professional that is a perfect fit for our mission and purpose."
Scott Krohn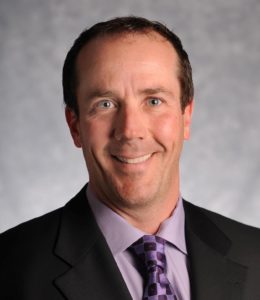 Krohn will take over "sales, marketing, product management, business development activity and operations for the U.S.," according to Repairify.
CEO Doug Kelly will focus on expansion initiatives like creating a series of calibration facilities, according to CDS industry relations director Jake Rodenroth. The first of these is about 40 percent done and will be built in the Dallas area, he said.
"As we continue to expand into new markets and grow internationally, we recognized the need to provide the U.S. business dedicated resources and experienced leadership," Kelly said in a statement. "Having Scott lead the U.S. collision and glass business will allow us to improve our core business while we pursue additional business opportunities."
Krohn's career includes more than 20 years at ABRA. He worked as vice president of operations from 1996 to early 2017, when he was promoted to the newly created post of quality chief. During those 21 years, the company grew to more than 335 shops, Repairify observed.
"The automotive industry is facing enormous challenges and I believe asTech™ is uniquely positioned to help today's repair shops deliver a quality, timely and safe repair." Krohn said in a statement. "I'm looking forward to leading our U.S. business as we enter the next phase of the company's growth plan."
Michael Quinn
Quinn is a member of the collision repair Hall of Eagles hall of fame, and served as Collision Industry Conference chairman from 2011-12. He's also a board member of the Collision Industry Foundation and recently presented on CIF's efforts following Hurricanes Irma and Harvey.
"We are proud to have Michael join our team. He clearly understands the needs of the repair community and is a respected industry leader," AirPro CEO Lonnie Margol said in a statement. "We will look to his counsel to ensure our solution is the most effective for all stakeholders in the industry."
Prior to his time at CCG, Quinn spent time in high-level executive roles at Assured Performance, uParts and Caliber. Before that, he spent 1998-2011 as the president of 911 Collision Centers, which he co-founded.
"Ensuring a safe and complete repair is everyone's business," Quinn said in a statement. "Shops now have the expertise of AirPro's ASE certified technicians at their fingertips for diagnostics and calibrations, with an unprecedented 10-minute response pledge."
Images:
Three high-profile hires were announced this week in the collision repair industry.(thedafkish/iStock)
Assured Performance announced Tuesday that Axalta national OEM and aftermarket account manager Jennifer Jarzembowski would join the company as as national director of certification integration and OEM account manager. (Provided by Assured Performance)
Repairify, the parent company behind Collision Diagnostic Services and the asTech, said it had named ABRA chief process and quality officer Scott Krohn president. (Provided by Repairify)
AirPro Diagnostics announced the hiring of former Certified Collision Group director of business development Michael Quinn as its business development senior vice president. (Provided by AirPro)
Share This: