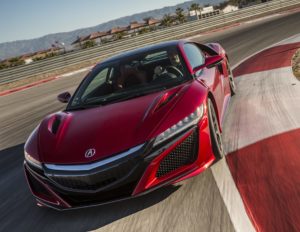 Our interview Wednesday with Honda collision assistant manager Scott Kaboos over the company's new ProFirst certified collision shop requirements produced a couple of unrelated tidbits that we felt shops might find interesting.
Honda Clarity fuel cells
We'd asked Kaboos earlier if the company had any formal requirement that a qualified dealership must inspect the hydrogen system on a Honda Clarity with a fuel cell powertrain prior to a collision repair. Competitor Toyota requires such a once-over for its fuel-cell Mirai.
Honda had in October 2017 released a position statement warning shops against starting collision repairs without having an appropriate dealership inspect a electric, plug-in hybrid or fuel-cell Clarity battery.
"It's definitely something I'm going to think about," Kaboos said. But for now, there was nothing in writing demanding a similar inspection for the fuel cell, he said.
Honda did include a few warnings about the fuel cell powertrain in its December 2017 Body Repair News overview of all three Clarity variants.
• Compressed hydrogen gas is flammable and highly explosive. You could be killed or seriously injured if leaking hydrogen gas is ignited.
• Keep heat, sparks, and flames away. In addition, keep electronic devices that can emit static discharge away.
• Hydrogen burns very quickly and radiates less heat than gasoline or other fuels; its flames are invisible.
• Always, have a fire extinguisher (dry powder type or carbon dioxide gas type) at the work location at all times.
• Only properly trained technicians should inspect and repair the Clarity's high-voltage and/or hydrogen supply systems.
• The California Fire Code has specific requirements for welding and open flame repairs on hydrogen fueled vehicles like the Clarity Fuel Cell. Do not conduct welding or open flame repairs on the Clarity Fuel Cell without first determining whether your facility is properly equipped and the vehicle is properly prepared.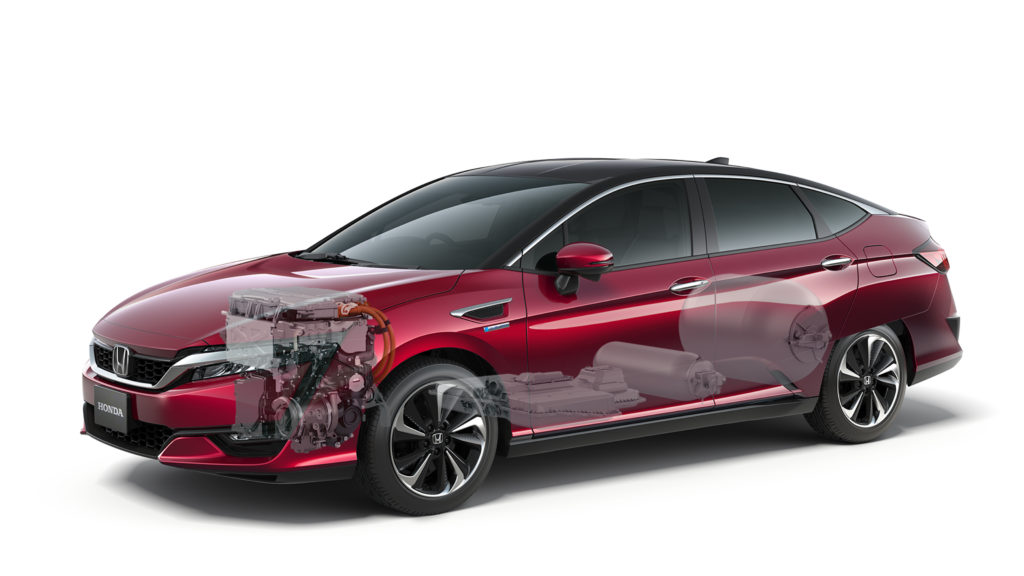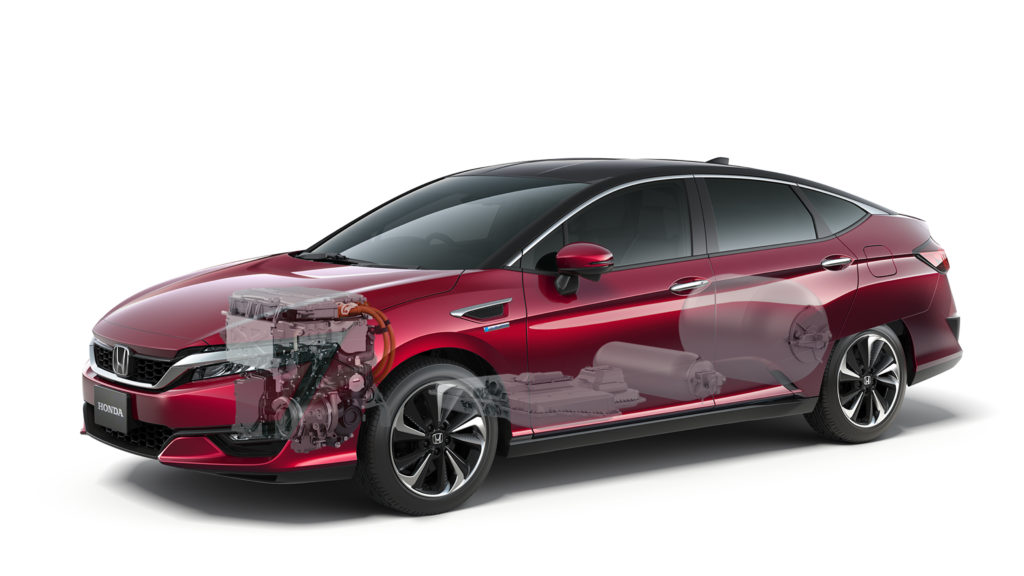 You can't weld unless less than 0.5 kilograms of hydrogen sits in the tank, and any welding anywhere on the car demands a visit to an authorized Clarity dealer first, according to Honda. You also can't repair the hydrogen system itself without first visiting a Clarity dealer. (And odds are only the dealership really would know how to fix one anyway.)
Finally, painters need to use caution as well.
"When drying paint in a heated paint booth, cover the air intake duct, exhaust pipe, and
ventilation ducts with a tape," Honda wrote, referring shops to the OEM repair procedures to find all of these parts.
You also can't crank the heat, Honda warns.
"High temperature may damage the fuel cell (FC) stack and the compressed hydrogen gas (CHG) tank," Honda wrote. "When drying paint in a heated paint booth, make sure the temperature does not exceed 149°F (65°C)."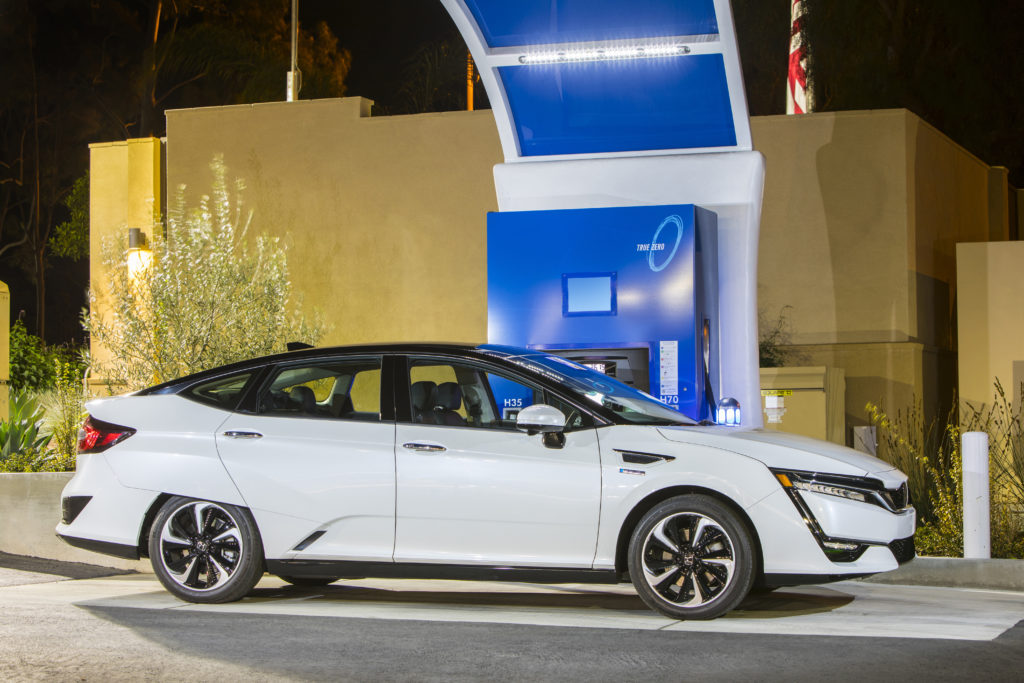 Like the Mirai, the fuel-cell Clarity should be a nonfactor for shops outside of California, at least for now. The only dealerships authorized to handle either are in the Golden State, and few hydrogen fueling systems exist in the rest of the country.
But the technology is still something repairers in the other 49 states should watch, particularly those in the East Coast states with hydrogen stations today. The vehicles only emit water vapor, and range and refueling time is comparable to traditional gas vehicles. That could make them an interesting rival to fully electric vehicles.
Honda Clarity battery safety
Kaboos also elaborated more on Honda's warnings to take all three Clarity versions to a dealership for a battery inspection following any collision with a blown airbag or structural damage.
He explained that the plug-in hybrid, electric, and fuel-cell Clarity batteries all are contained in a sealed bladder. Honda's concern involves what could happen if the bladder is damaged in a crash and water reaches the battery. A lithium-ion battery can catch fire or explode after contacting water.
Honda needs the qualified dealership to pressurize the bladder and perform a bleed test to verify the car is good to go. It's far more difficult than a traditional pressure test, as "there's a known leak factor," Kaboos said.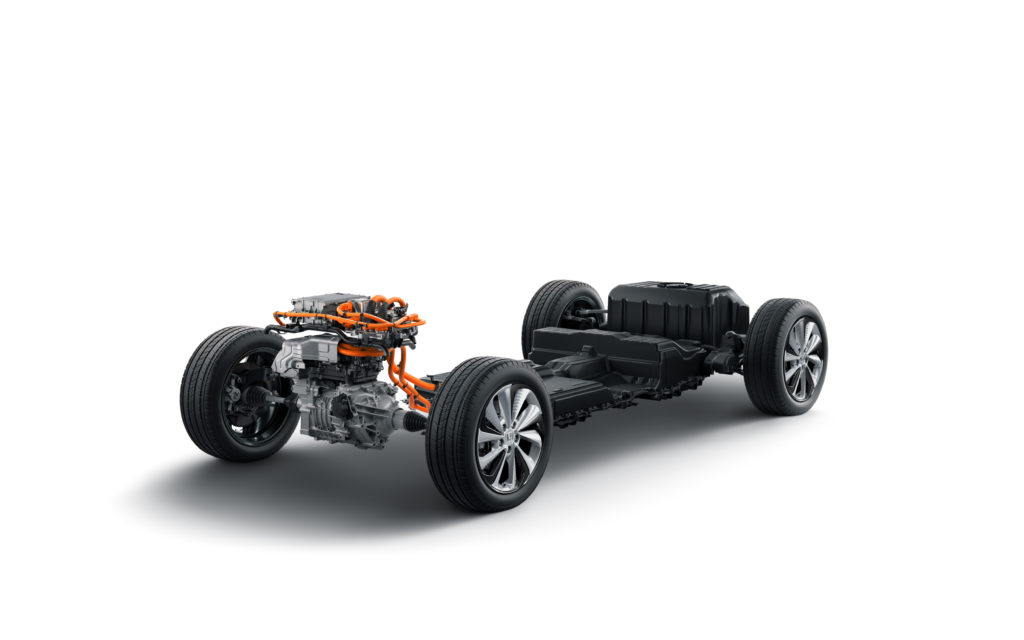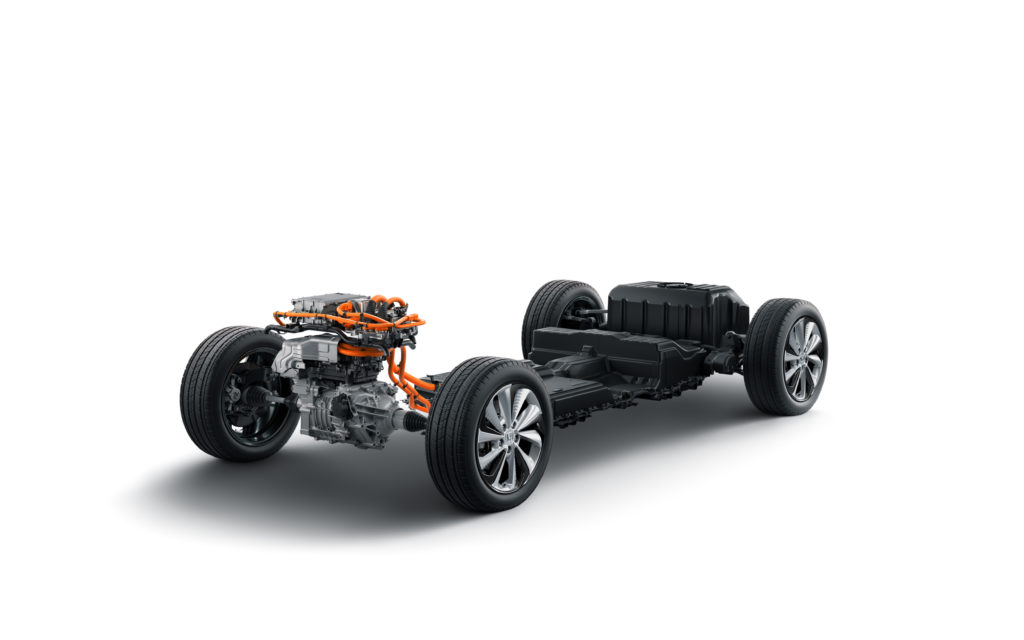 TIG-welding an NSX
Kaboos was speaking to us from Honda's sole nationwide facility for structural repairs on the Acura NSX supercar. (The first NSX ever wrecked produced an estimate of more than $100,000 and was totaled and repurchased by Honda.) The OEM restricts all NSX structural parts and only permits cosmetic repairs by about 50-odd ProFirst shops.
Kaboos said I-CAR had for years warned never to TIG-weld aluminum vehicles out of fear it would destroy vehicle electronics.
But Japanese Honda researchers ultimately concluded, "Yeah, there's no problem,'" according to Kaboos. Tungsten inert gas welding could be allowed on the NSX's aluminum chassis as long as the welding occurred at an appropriate distance from the electronic component.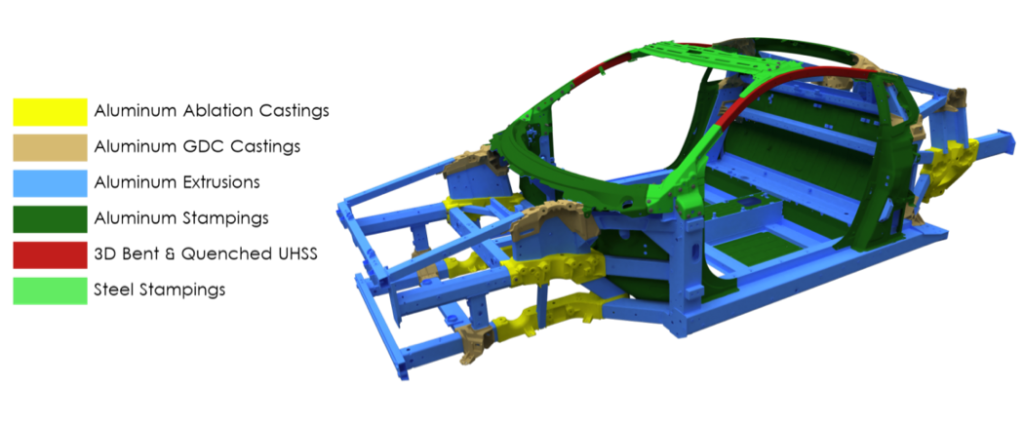 "I was surprised when I saw we did it," Kaboos said. But he said the decision is good for the NSX facility's ISO-certified welders, as they feel more secure with a TIG weld. Unlike a MIG weld, which can look good but not have adequate penetration, a TIG weld's penetration can be seen.
"They just feel more safe with that," Kaboos said.
Obviously, this isn't carte blanche for your shop to buy a TIG welder and go to town on aluminum. Follow Honda and other OEMs' repair procedures. But it sounds like Honda's research might be a good thing for the industry if more OEMs reach the same conclusion.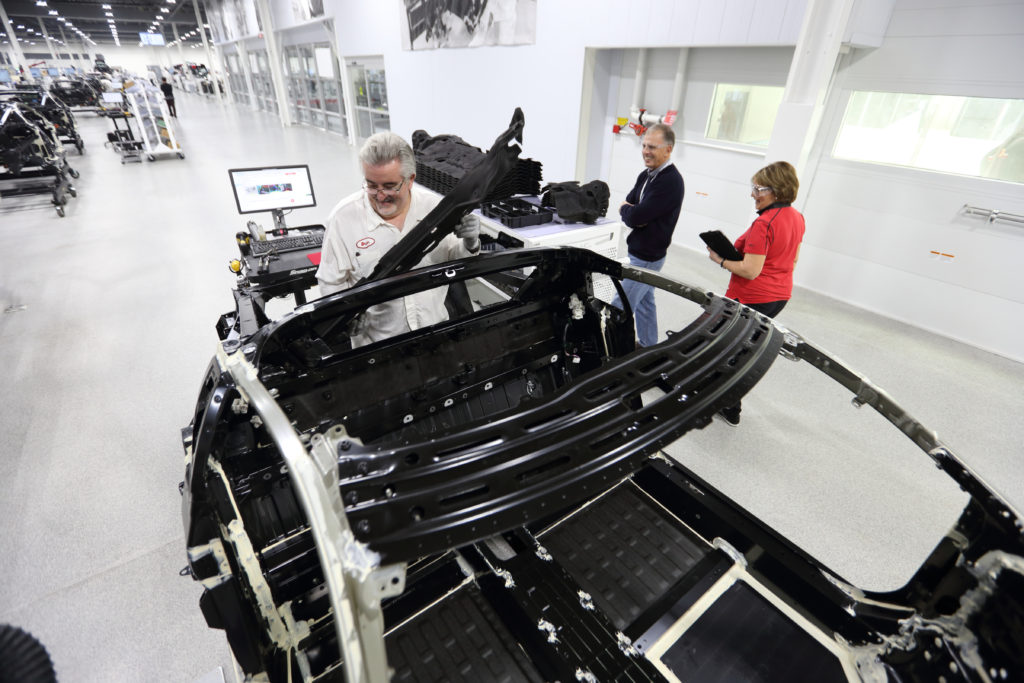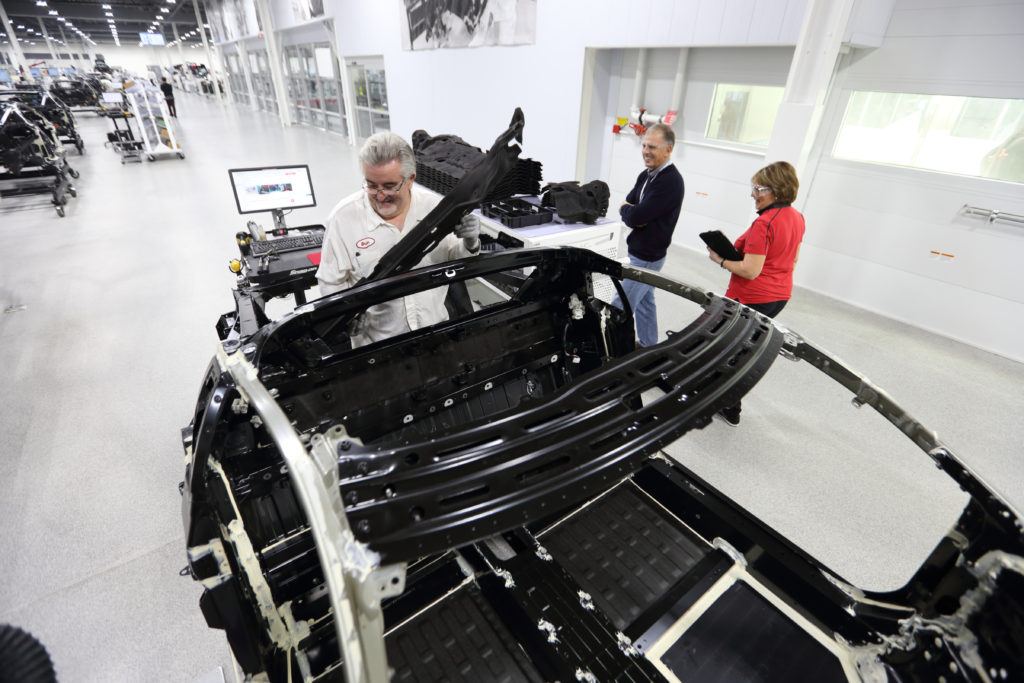 Images:
The 2017 Acura NSX is shown. (Provided by Acura)
The 2017 Honda Clarity Fuel Cell powertrain is shown. (Provided by Honda)
The 2017 Honda Clarity Fuel Cell is shown. (Provided by Honda)
The 2017 Honda Clarity Electric powertrain is shown. (Provided by Honda)
The 2017 Acura NSX's aluminum-intensive body is shown. (Provided by Acura)
The NSX Insider Experience lets Acura NSX owners see their supercar being built. (Provided by Acura)
Share This: