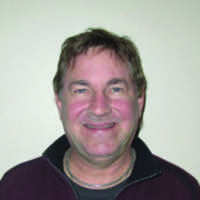 The Alliance of Automotive Service Providers of New Jersey on Monday remembered the late board member Anthony Sauta, who died suddenly last month.
"To hear of the passing of Tony Sauta was one of the most painful things I have been informed of in a very long time," AASP-NJ Executive Director Charles Bryant said in a statement. "When one of our own very special people goes much too early, it is really heartbreaking.
"Tony always seemed so full of life, and I can't recall even one time seeing him get really mad. I will miss the enjoyable rides to our Board meetings, because he always made it a fun trip. My heart goes out to the many, many close friends, people he employed and his relatives, because I can only imagine the sadness they are feeling."
The trade group called Sauta, 59, a "devoted" board member who "was always active in the association prior to joining the Board."
"AASP/NJ has been very good to me, and there are people who take a lot of time out of their lives to be a part of that and make the association work," Sauta told New Jersey Automotive in 2012. "I'd like to give something back to an industry that's really given my employees and me the opportunity to enjoy a lot of things in life."
Sauta founded Neptune, N.J.-based East Coast Auto Body and built it into an empire that also included four mechanical repair facilities, a tow company, a warehouse and even a furniture store. Prior to that, he spent time as a mechanic and repair shop manager.
"I knew Anthony for about 25 years, both in business and as a personal friend," fellow AASP-NJ board member Joe Amato (Amato Insurance Agency) said in a statement. "He was a great father to his daughter, and a great husband to his wife Theresa. He was a brilliant business person. Brilliant."
Outside of the industry, Sauta was an avid powerboater and a Communicant of the Church of the Ascension in Bradley Beach, N.J., according to an obituary posted on O'Brien Funeral Home's website.
An obituary posted on O'Brien Funeral Home's website recalled his "infectious laugh and smile that will never be forgotten."
"Anthony always had a smile on his face," Amato agreed in a statement. "No matter what was happening in his life, he was smiling. He had that bubbly voice that just made you feel better when you talked to him. And he was a real devoted Board member. He made every meeting he could, he always contributed and he'd always give you that 110 percent."
Amato is survived by his wife, Theresa; daughter, Brittany; siblings, Stephen Sauta and Dianne Donato; and a niece and nephew.
A Mass and celebration of life were held in December. Condolences can be posted on the O'Brien Funeral Home website. In lieu of flowers, the Sauta family asks that donations be made to Shore Dreams for Kids, 216 Union Ave., Scotch Plains, NJ 07076 — "an event near and dear to Anthony," according to the obituary.
More information:
"AASP/NJ Mourns the Loss of Board Member Anthony Sauta"
Alliance of Automotive Service Providers of New Jersey, Jan. 8, 2018
Anthony Sauta obituary and condolences on O'Brien Funeral Home
New Jersey Automotive, May 2012
Featured image: Alliance of Automotive Service Providers of New Jersey board member Anthony Sauta (East Coast Auto Body) died last month, the AASP-NJ said. He was 59. (Provided by AASP-NJ)
Share This: