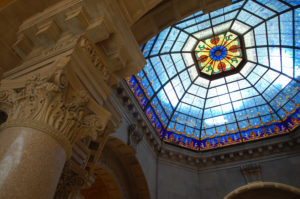 A far-reaching Indiana state Senate bill scheduled for a hearing Thursday would make several insurer practices illegal — including limiting where a repair can be performed.
Indiana Auto Body Association President Doug Martin (Martin's Body Shop) said Wednesday that Indiana customers do seem to have shop choice, but he wasn't sure if this capability was ever built into state law or regulation.
Senate Bill 164 would formally establish that right by banning the option for an insurer to "Limit the ability of an insured or claimant to choose the repair shop."
SB 164, sponsored by state Senate Majority Whip Mark Messmer, R-Jasper, also bars an insurer from demanding a claimant to bring the car first to "a drive-in claim center or similar facility that is solely controlled by the insurer."
That one might need a rewording to preserve what seems to be the spirit of the law; otherwise, it sounds like an insurer could still require the customer to take the car first to a DRP facility — a potential steering opportunity.
Finally, it bars both a shop and insurer from trying to get the customer to designate either as their representative to pick a shop, "Except in an emergency." (It's hard to see what kind of emergency would possibly require this scenario — unlike a medical situation, it's not like the car will die if you don't get it to the nearest emergency room or specialist immediately.)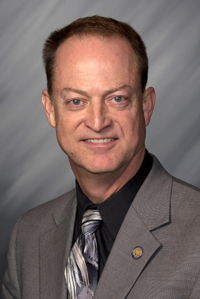 The language only applies to shop selection and does not appear to affect other assignment of benefits agreements.
Senate Bill 164 also would restrict shops from aggressive steering behavior, an interesting element. Under the law, it would be considered a "deceptive act" if a shop were to "Coerce or intimidate the insured or claimant to boycott an insurer's drive-in claim center or similar facility."
This raises the messy question of what is considered shop coercion and intimidation, kind of like how it can be hard for a regulator to tease out insurer steering from likely misleading but technically factual statements. (Which is different from what for many states would be the blatantly illegal lie that only a direct repair program network shop can be patronized.)
According to a fiscal analysis, "an unfair or deceptive act" can mean fines of $25,000-$50,000 and/or losing a license.
Other new rules
The bill also indirectly addresses the issue of photo or other virtual estimating. Under SB 164, an insurer couldn't "Adjust a damage appraisal made by a repair shop while the extent of damage is in dispute without conducting a physical inspection of the motor vehicle."
It sounds like an insurer could write their initial estimate based off of a photo or telematics, but they couldn't argue with a shop supplement unless the carrier sent a warm body out to inspect the damage in question. It'll be interesting to see if "physical inspection" here would be modified to permit a grey area technique like Virtual Assist, where the adjuster can essentially Skype the supplemented damage in real-time.
Conversely, the shop can't "Unreasonably deny an insurer's representative access to the repair shop during normal business hours to inspect or reinspect a damaged motor vehicle."
The carrier also couldn't attempt "a boycott, intimidation, or coercive acts in connection with negotiations concerning repairs to a damaged motor vehicle for which the insurer is liable under an insurance policy" during that supplement process.
During that negotiation, the carrier can't "Unilaterally and arbitrarily disregard a repair operation or cost identified by an estimating system the use of which has been agreed to by the insurer and the repair shop for determining the cost of the repair," according to the bill, language which seems to nip "We don't pay for that" or arbitrary decreases in basecoat reduction in the bud.
Finally, an insurer is barred for forcing its direct repair program and other collision repairers to use a certain vendor — such as State Farm's preferred PartsTrader — to obtain parts.
"This subdivision does not require an insurer to pay an amount greater than a reasonable market price for parts or materials of like kind and quality in adjusting a claim," the bill clarifies.
The Indiana Autobody Association wasn't involved in the creation of this bill and was currently "in the discovery process" to ascertain "what's good and what's not," IABA President Doug Martin (Martin's Body Shop) said Wednesday.
"I don't have a lot to talk about at this point," he said. IABA board members will attend the Senate Insurance and Financial Institutions Committee hearing Thursday to learn more. The hearing appears to be scheduled for after the close of the Senate session, which begins at 10:00 a.m. ET and isn't expected to run very long.
Martin said the bill occurred after a collision repairer reached out to Messmer, and "they took it from there."
A Messmer representative said he ought to be available for comment later Wednesday or Thursday. Continue to check Repairer Driven News for updates.
Be heard: Indiana legislator contact information can be found here.
Images:
The ceiling of the Indiana Capitol is shown. (lenzjona/iStock)
Indiana state Sen. Mark Messmer, R-Jasper. (Provided by Indiana Senate Republicans)
Share This: