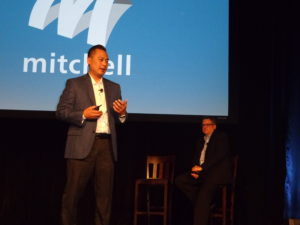 Mitchell's "Project Freedom" offerings include a customer-facing collision repair facility selector able to be integrated into a insurance carrier or OEM telematics platform, the information provider said at an event Wednesday.
Mitchell product management senior manager Dune Pagaduan demonstrated "intelligent assignment," in which the software seeks to pair up a customer, their vehicle and its damage with appropriate shops in their area.
"It's an important thing for us to get that consumer back to pre-accident condition as quickly and as safely as possible," Pagaduan said.
Criteria might include proximity, certifications, equipment, qualified staff, direct repair program score, the existence of loaners, Spanish speakers, motorcycle repair and the shop's backlog, according to Pagaduan and Mitchell's presentation.
"As an industry, we have the duty and responsibility to be able to provide that information to the consumer," Pagaduan said.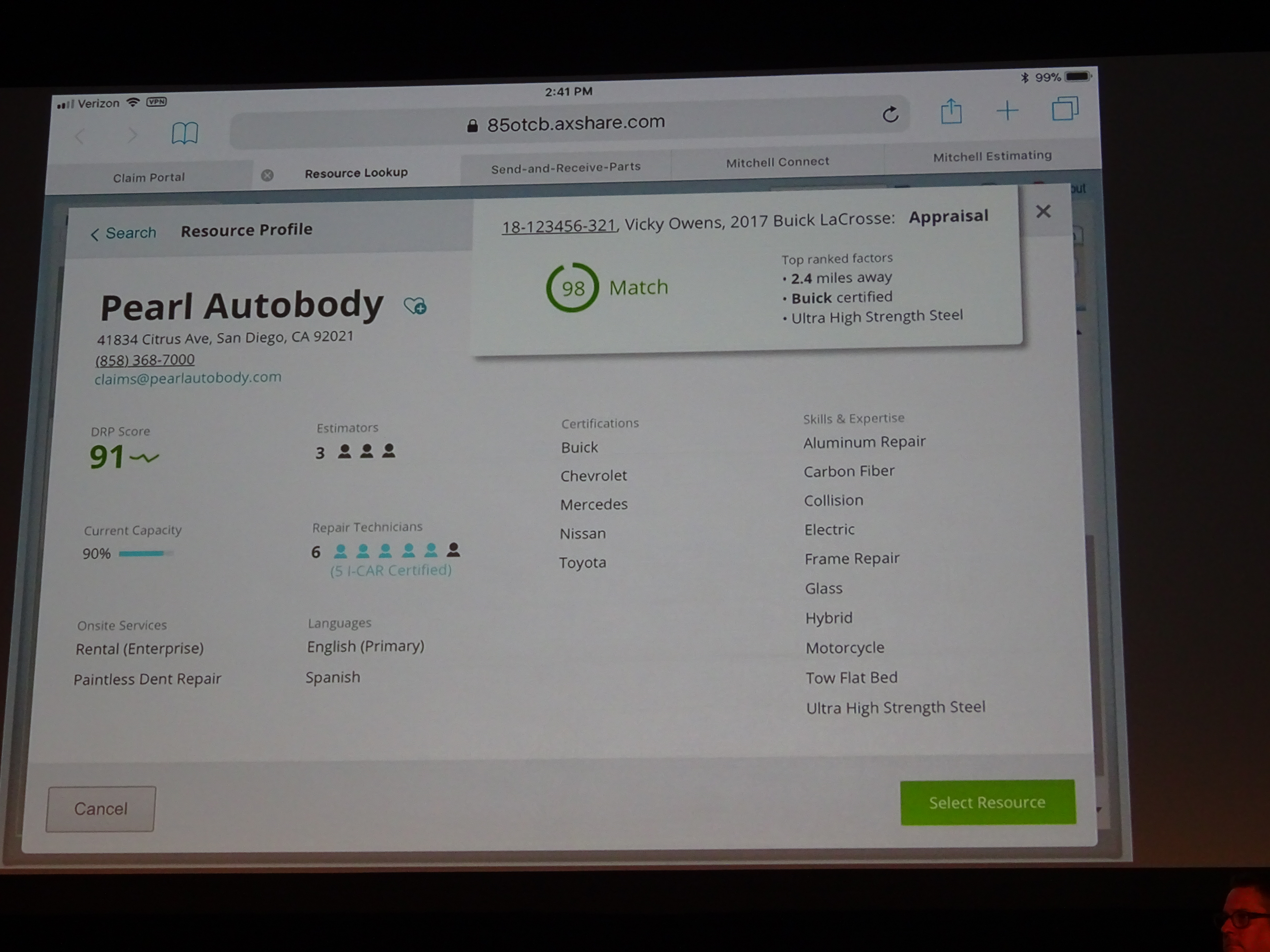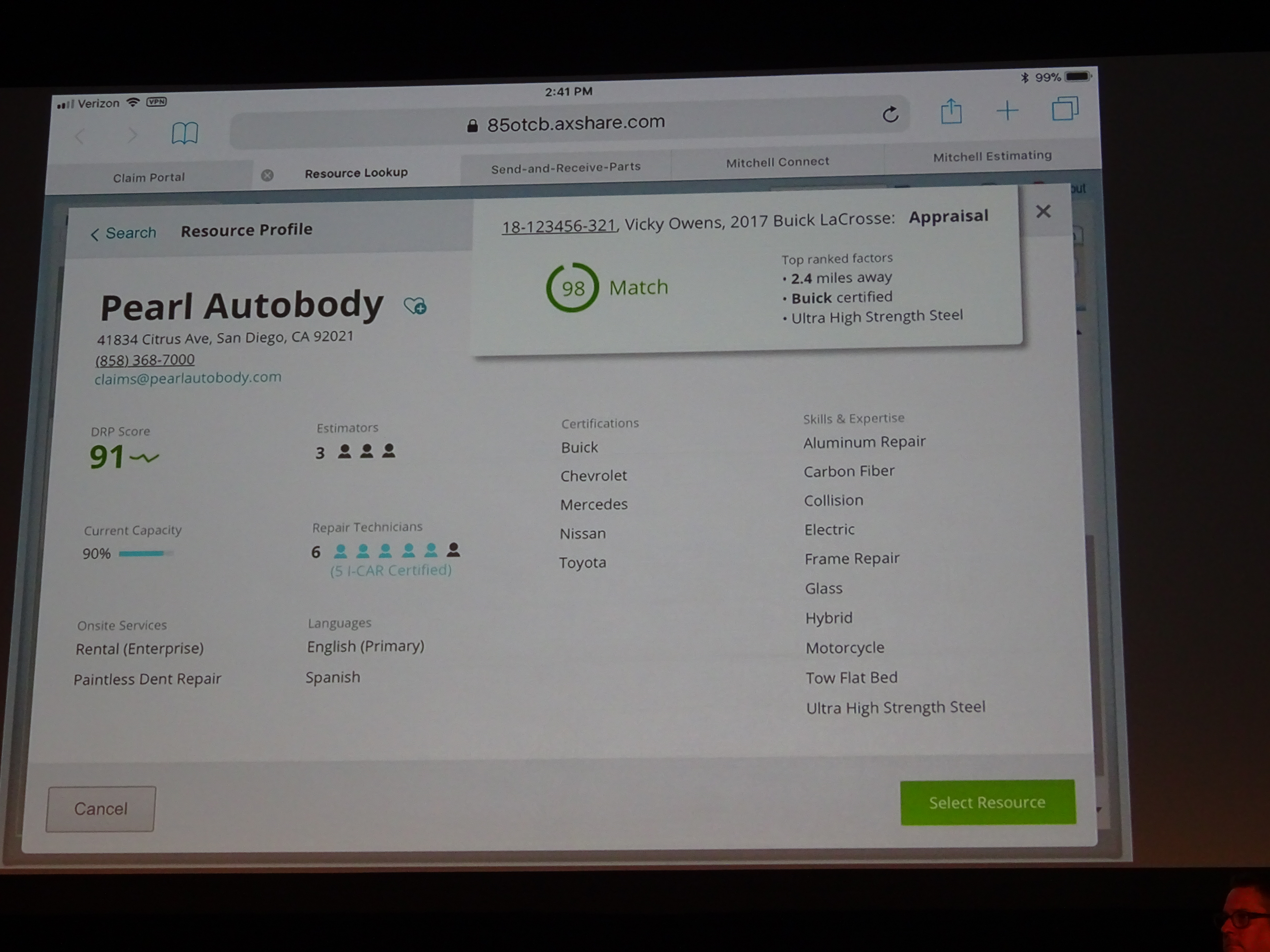 Pagaduan gave the example of a system narrowing shops in a given area to those best suited to the customer's vehicle (the demonstration used a 2017 Buick LaCrosse Essence) — but allowing the customer to evaluate if the suggested shop meets their needs.
"They have the final voice," Pagaduan said.
An OEM collision repair network and a direct repair program might have different agendas, and Pagaduan said Mitchell would present a customer with data relevant to both rather than attempt to pick sides. A consumer might want to know that a shop is certified by their insurer, but also if it's certified by their vehicle manufacturer, he said.
"We show it," he said.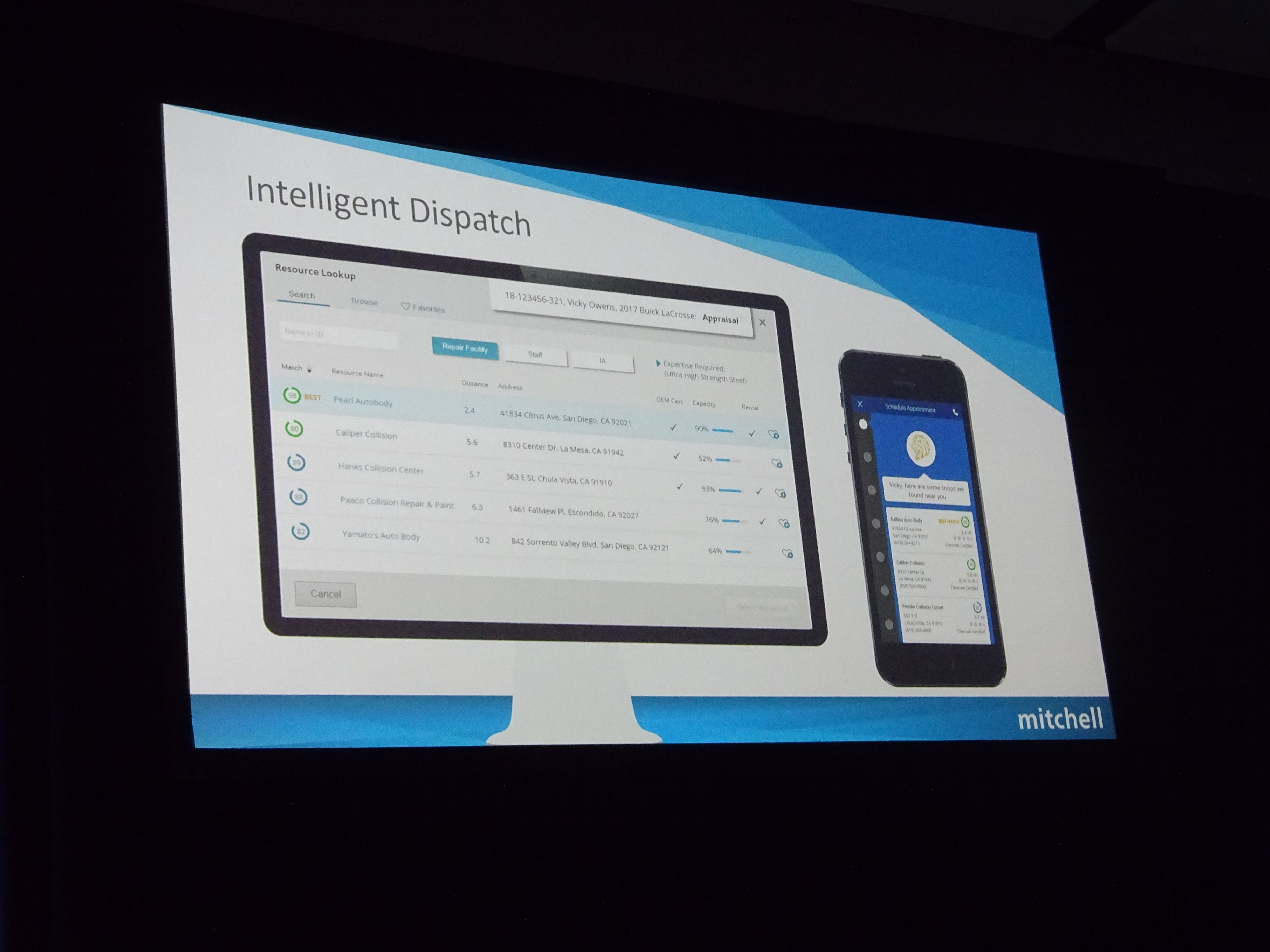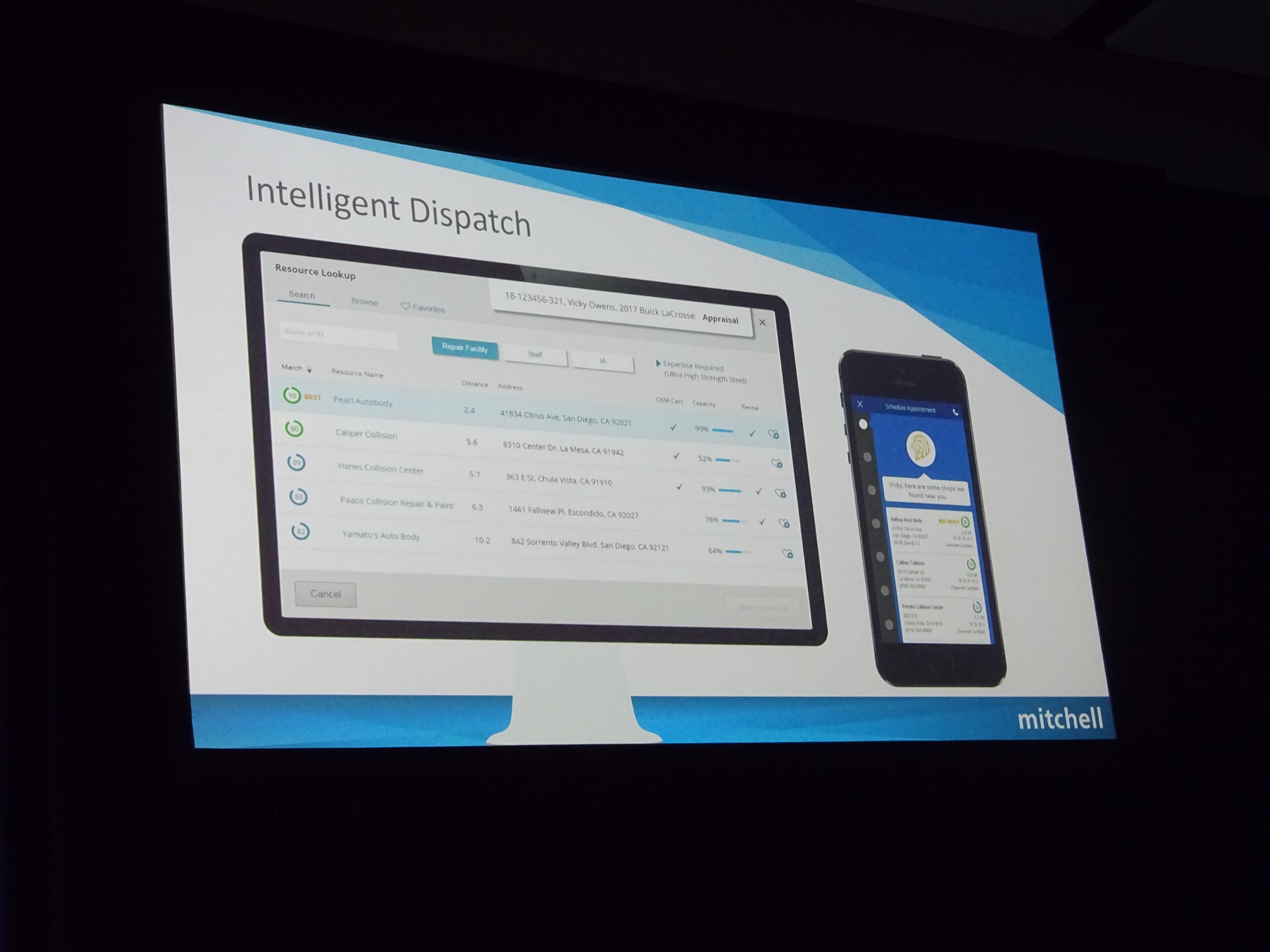 He said that Mitchell users would be among the shop choices choices proffered to customers, but an insurer (or presumably an OEM with a certification network) could request that DRP shops be added.
Asked if a non-Mitchell, non-DRP/OEM network shop could request to be included, Pagaduan said "that's what we're working on" for 2018. The information provider wanted to bring a customer "all shops, regardless of whether they use the Mitchell product or not."
He said Mitchell would also honor state shop choice law (for example, building the appropriate customer rights notification into the app). "That's all part of the engine," he said.
Asked what would happen if nobody within, say, 30 miles of a customer was certified to fix their vehicle make, Pagaduan said there would be a heirarchy of what to show a customer. For example, an expanded radius of nearby shops, followed by instructions to send it to a qualified independent appraiser, he said.
While Mitchell had an eye on following first notices of loss recorded in either insurer apps or OEM telematics with "intelligent assignment" capabilities, Pagaduan said his company wasn't focused on a completely standalone customer-facing platform. (For example, launching a Yelp-like website.)
"Not right now," Pagaduan said.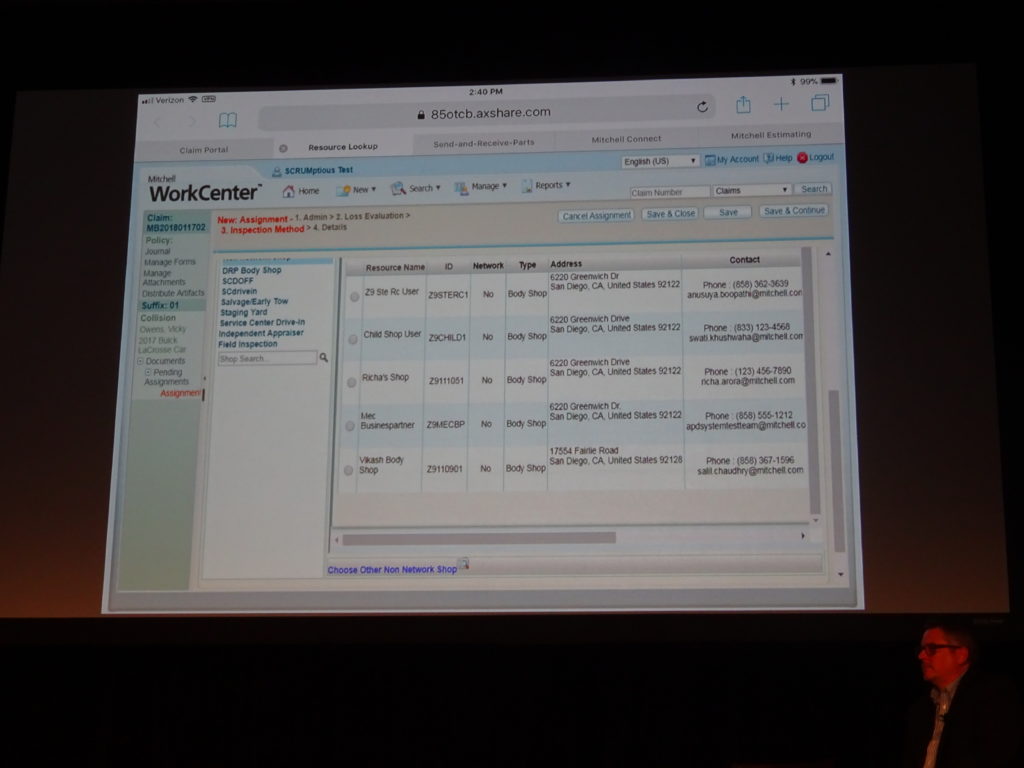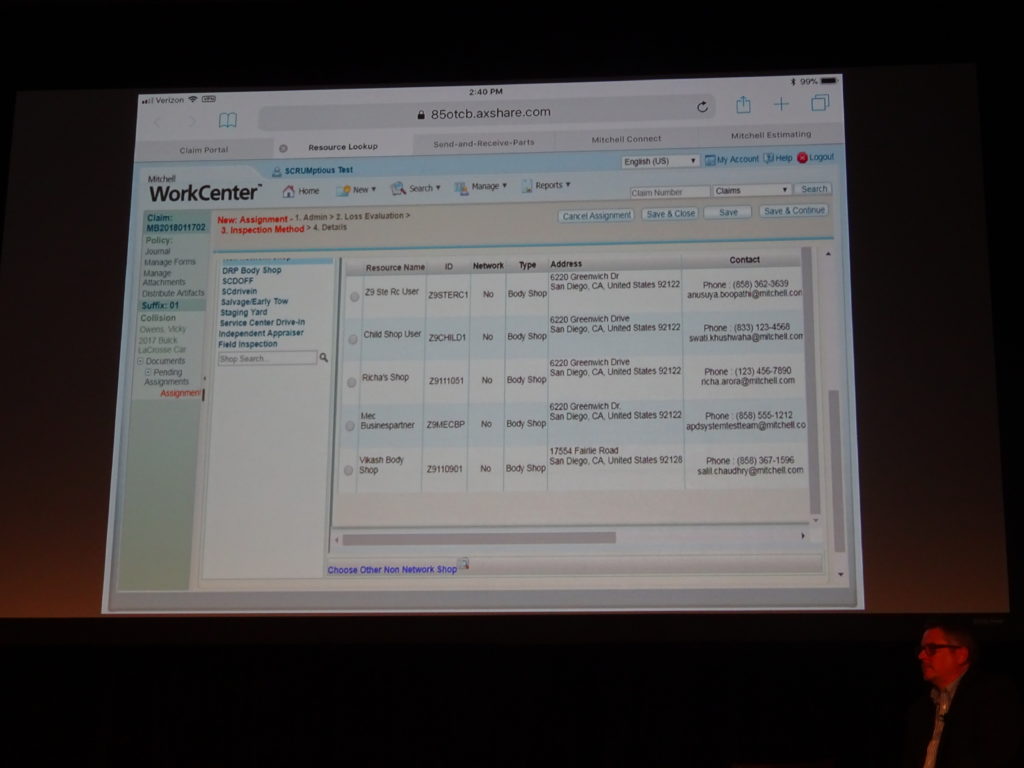 More information:
Mitchell Project Freedom webpage
Images:
Mitchell product management senior manager Dune Pagaduan, left, speaks Jan. 17, 2018, at the "Project Freedom Experience" about pairing up customers and shops during a presentation also featuring General Motors customer care and aftersales collision manager John Eck, right. (John Huetter/Repairer Driven News)
Mitchell's "Project Freedom" offerings include a customer-facing collision repair facility selector able to be integrated into a insurance carrier app or OEM telematics platform, the information provider said at an event Wednesday. (John Huetter/Repairer Driven News; slide by Mitchell)
Share This: