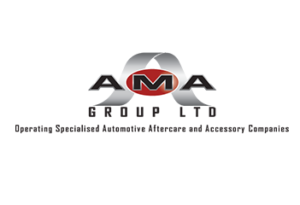 AMA Group, which became the No. 1 auto body repair chain in Australia after buying Gemini in 2015, confirmed Monday that Service King co-owner Blackstone had offered to buy the MSO.
Blackstone valued the AMA Group's "Panel business," which includes eight collision repair-related companies, at $428.87 million ($530 million in Australian dollars) "on a cash free, debt free basis," company Secretary Terri Bakos wrote to shareholders Monday.
"There is no certainty that a transaction with Blackstone or any other party will eventuate or of the nature of any such transaction," Bakos wrote.
"AMA will continue to inform shareholders and the market in accordance with its continuous disclosure obligations."
Bakos' letter was in response to an Australian Financial Review "Street Talk" column. The newspaper also reported Monday that Bell Potter industrials analyst Chris Savage called the nearly $428.9 million offer "reasonable" but  "not necessarily a knock-out bid." AFR also cited unnamed sources' reports that AMA had earlier wanted to gauge market interest in its collision portfolio.
Executive Chairman Raymond Malone told the Sydney Morning Herald in August 2017 that he had designs on making the company an AUD $1 billion-dollar business. According to the newspaper:
"I feel like we're just getting started," he says. "Now it's a question of more of the same. Of course we will never stop. We will just keep rolling up. I have $250 million of deals on my table at the moment that I'm working on."
Malone estimates AMA Group has around 1800 employees but says it's hard to keep track.
"We've been growing so fast. We are growing fairly aggressively and I can't see it stopping. Its actually getting easier for us. It's just now a matter of more. It's inevitable. We think we will become a gorilla."
As of September 2017, the company had more than 90 shops in its portfolio or under development, according to its annual report. Same-store sales were up 4.7 percent year-over year, and the panel portfolio did about $261.64 million in sales, buoyed by revenues from shops acquired in 2016 and the 2017 fiscal year. (Speaking of acquisitions, finance wonks and shop owners might be curious to read the report's discussion of the deals AMA cut for each of its 2017 acquisitions.)
The news about Blackstone's nearly $428.9 million offer for AMA comes a little less than a year after Bloomberg reported Blackstone and Carlyle were interested in selling Service King for as much as $2 billion.
More information:
AMA Group letter to shareholders
AMA Group, Jan. 29, 2018
"Blackstone Private Equity makes $530m buyout tilt at crash repairer AMA"
Australian Financial Review, Jan. 29, 2019
Featured image: The AMA Group logo is shown. (Provided by the AMA Group)
Share This: