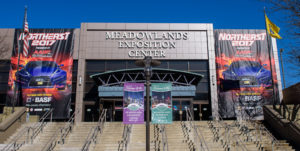 Two auto body repair trade groups on Monday released the lineup of the new NORTHEAST educational program, and it looks like collision repairers will have a chance to learn about some of the industry's hottest topics with some of its highest-profile speakers.
The Alliance of Automotive Service Providers of New Jersey and the Washington Metropolitan Auto Body Association collaborated on the new "Collision P.R.E.P." series for the monster AASP-NJ trade show.
"Our WMABA Board and membership are excited to team up with AASP/NJ to host the Collision P.R.E.P. program and give the Eastern U.S. the opportunity to participate in national-level learning from the industry's leading experts," WMABA Executive Director Jordan Hendler said in a statement. "It may be a bit of a drive or a short flight, but it will be well worth the effort. If you missed going to SEMA and SCRS' Repairer Driven Education, then you want to make sure to get you and your team to NORTHEAST!"
The 17 classes run all three days of the show, March 16-18. Saturday, March 17, will contain the three keynote events: two panels and a presentation by Seebachans v. John Eagle Collision attorney Todd Tracy.
"Becoming a Certified Repairer and Understanding the OEM Repair Procedures" at 10 a.m. March 17 features Gary Wano Jr. (GW & Son Auto Body) moderating a panel on OEM certification and procedures.
"Navigating certification for a modern collision repair facility will be discussed by multiple industry experts and leading repairers, covering the ins and outs of getting started, knowing how to document proper procedures, dealing with market issues, and creating a culture of education," a panel description on NORTHEAST's website states. "Designed to give you insight about vehicle repair trends and evolutions, this panel will dive into expectations of repairers and the future they will have with highly sophisticated vehicle repair processes. Getting this valuable information gives you a better position to acquire certification and how to be more successful in that investment."
Panelists include Mark Allen of Audi; Aaron Clark, whose Assured Performance manages certifications for FCA, Ford, Hyundai, Kia and Nissan; Barry Dorn of multiple-certification-shop Dorn's Body & Paint; Dave Gruskos of certified-equipment distributor Reliable Automotive Equipment; Bill Hawkins of BMW-certified BMW of Annapolis; and Larry Montanez of P&L Consultants, who advises shops bearing multiple certifications and has served as an expert witness in cases involving collision repair work.
At 3 p.m. March 17, another panel will convene for "Diagnostics, Calibrations and Programming: Understanding Shop Liability in this New Era and How to CYA!"
Participants include Clark; Montanez; Chuck Olsen of scan tool manufacturer AirPro; Greg Potter of scan tool manufacturer trade group Equipment and Tool Institute; and Paul Sgro, whose Lee's Garage sports multiple OEM certifications.
"What does it mean to do system checks, scans and recalibrations?" NORTHEAST's website describes the class. "How do you know the differences between OEM repair procedures and position statements? Understanding documentation for getting payment for scans, and more than reading and clearing codes. What tools meet the minimum requirements and when is it appropriate to sublet?"
Finally, Tracy will at 5 p.m. March 17 host "Anatomy of a Lawsuit – Crash Testing for Evidence." The attorney, who addressed AASP-NJ earlier this year, will discuss both the $31.5 million John Eagle Collision case, "additional details to his post-win crash testing and insights into liability that repairers can avoid in their daily operations," according to NORTHEAST.
"In addition to Tracy's presentation, there are multiple sessions that include use of documentation and understanding repair processes better that lend toward mitigating responsibility and negotiating with insurance personnel," the two trade groups noted.
AASP-NJ and WMABA also highlighted Collision Advice CEO Mike Anderson, who will present "Write it Right, with Life Nuggets to Live By" at 7 p.m. Friday, March 16, and 12:30 p.m. on Saturday, March 17.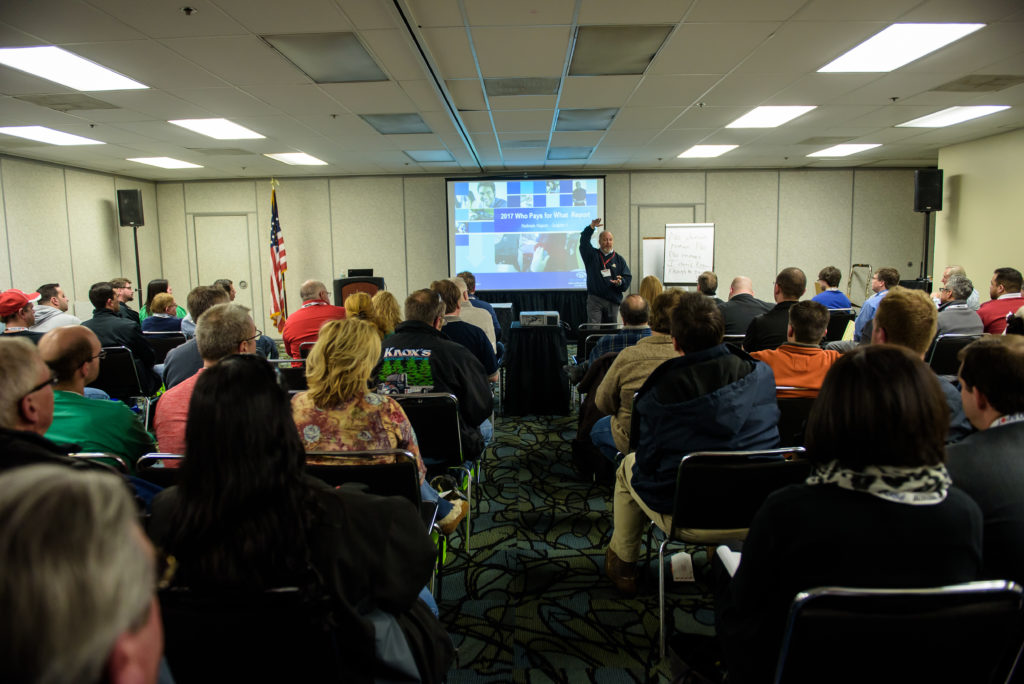 "You know that writing an estimate right and documentation is important for conducting business in today's world of repairing properly, but how do you build it and use it?" a course description states. "Understanding what motivates people, Mike will characterize how to stay uplifted while navigating the issues of our industry. You will leave this presentation feeling invigorated!"
The rest of the classes March 16-18 can be found here. Topics including blueprinting and using free stuff to write a more accurate estimate, joining, structural repair, dealing with insurers, scanning and calibration and marketing.
More information:
"AASP/NJ & WMABA Release Full Slate of Classes for NORTHEAST's Collision P.R.E.P."
Alliance of Automotive Service Providers of New Jersey, Jan. 29, 2018
NORTHEAST Education class lineup and registration
"AASP/NJ Excited for Another Incredible NORTHEAST"
AASP-NJ, Jan. 15, 2018
Images:
More than 5,000 people attended the sold-out NORTHEAST 2017, according to the Alliance of Automotive Service Providers of New Jersey. (© Jargapix Photography for Greco Publishing)
More than 200 people turned out for Collision Advice CEO Mike Anderson at NORTHEAST 2017, according to the Alliance of Automotive Service Providers of New Jersey. (© Jargapix Photography for Greco Publishing)
Share This: