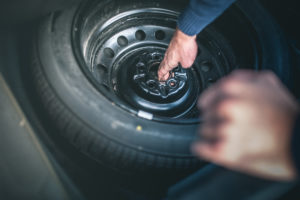 The Database Enhancement Gateway, which allows repairers and insurers to make inquiries and suggestions of the Big 3 estimating providers, was augmented in 2015 to offer weekly tips for repairers on the Audatex, Mitchell and CCC programs online and through the Society of Collision Repair Specialists' email list.
If you haven't used the service before to submit questions about estimating collision repair work or just browse responses to other carrier and shop questions, check it out. It's a good — and free — way to find IP best practices and help write the most accurate estimates or appraisals possible.
Here's some areas spotlighted as tip-worthy by DEG. To receive the tips as soon as DEG releases them, like/follow DEG's Facebook and Twitter feeds. (It also posts videos to a YouTube channel once in a while.) Or just browse the more than 10,000 inquiries and responses in the database and see what else you learn.
Three-stage paint for Audatex, CCC, Mitchell
The DEG advised estimators in a trilogy of August tips how to get Audatex, CCC and Mitchell to identify and compute a three-stage refinishing job.
An Audatex operator must pick "Three Stage Paint" as an option by selecting  "Vehicle Category >>> Additional vehicle options >>> Paint >>>"  and choosing "Three Stage Paint User Define" from the drop-down menu, according to the DEG.
"You may also enter the color code," the DEG wrote. "The system may recognize and automatically switch over to three stage."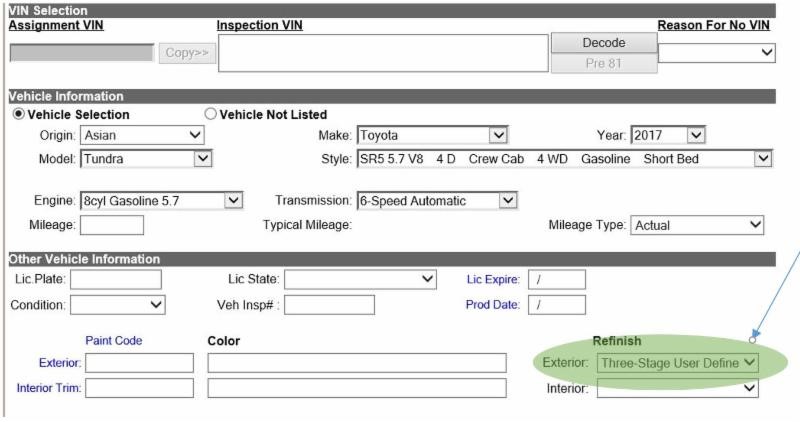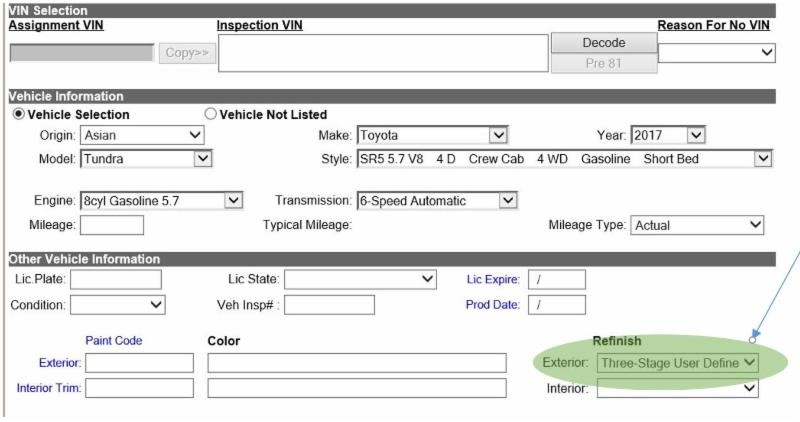 Audatex directs users to calculate three-stage paint with a "Setup time of 1.0 hour upon selection of the first major panel, plus 35% of Audatex estimate refinish labor."
The DEG also pointed out the information provider's blend calculation: "50% of Audatex estimate refinish labor after overlap consideration, including two-stage or three-stage allowances, if applicable for the panel to be blended."
According to the DEG, CCC users should "go to Vehicle Category >>> Options >>> Paint >>> Check off 'Three Stage Paint.'"
CCC states that the shop should add 70 percent to the refinish time for the first major panel and 40 percent to any more panels included. Any blended panel or other area receiving blended three-stage paint should be counted at 70 percent of the base refinish time, according to CCC.


As for Mitchell, the DEG advised a user to "write the estimate as normal with refinish/ blend operations labor added."
The DEG offered two ways to handle three-stage in that estimating system.
Either "Click on the "REF SHEET" Tab>> Additional Operations>> Refinish>> Select 'Three stage'" or just input "quick code 933014 in the upper right corner," the DEG wrote. Mitchell will add three-stage and produce a line referencing three-stage instead of clear coat.
Mitchell's formula involves adding ".7 per refinish hour (70%), after time has been added for jamb, jamb and interior, edge panel, and/or underside (when necessary)" on the first major panel or a soft bumper fascia. (Emphasis Mitchell's.)


For any other panels or refinish areas, the repairer should "Deduct overlap (if applicable); add .4 per refinish hour (40%), after time has been added for jamb, jamb and interior, edge panel, and/or underside (when necessary)." (Emphasis Mitchell's.)
If you're blending adjacent three-stage panels, Mitchell directs you to "Allow .7 per refinish hour (70%) for each panel(s)/refinish area(s) blended." (Emphasis Mitchell's.)
In the system, "the estimate will allocate 40% from the total blend time and apply it to the three stage line item," Mitchell wrote. "The total sum of the blend line and the amount allocated in the three stage line will total 70% of the exterior refinish time for the panel being blended.
"Example: A panel refinish time is 2.0 hrs. When blended, the refinish time for that panel will be displayed as 1.4 (.7 per refinish hour). Once calculated, the refinish blend line will be displayed as .8 and .6 (40%) will be allocated to the three stage line." (Emphasis Mitchell's.)
Mitchell also pointed out that "With three stage paints, it may be necessary to blend into larger areas of adjacent panels or complete sides of vehicles, otherwise known as zone painting."
In case you're interested, CCC this summer also added a note about four-stage paint to its P-pages.
"In addition to the base and mid coat applications of a 3-Stage process, the 4-Stage refinish process, depending on paint manufacturer, may possibly require the application of an additional ground coat," CCC wrote. Some paint manufacturers may use a tinted clear coat in addition to the final non-tinted clear coat. These additional steps are not included and should be considered when developing an estimate using an on-the-spot evaluation. MOTOR does not offer a formula for 4-Stage refinish."
Audatex doesn't considering four-stage refinishing something that would happen in the aftermarket: "Some vehicle manufacturers occasionally use a four-stage refinish process. At the manufacturer level, four-stage refinish is the same process as three-stage with an additional clear coat between the base and mica coat. This does not need to be duplicated in the repair process. When these vehicles are being repaired, the three-stage process applies."
It sounds like Audatex-using shops or insurers would have to figure out what's appropriate and add it manually should a four-stage scenario like that described by CCC arise.
Mitchell's P-Pages don't mention four-stage refinishing.
Toyota Opt-OE radiators in CCC
Toyota does not offer any official Opt-OE collision parts, but it does offer remanufactured mechanical parts and now what the DEG in October described as "a new wholesale line of radiators that are NEW OE Parts with a full Toyota warranty, at a more competitive price."
The DEG advised in October that the "Toyota Market Value Parts" wouldn't naturally appear in CCC and explained how to add the appropriate vendor here. 
After selecting "New" from the menu, select "Vendor" to reach the Vendor Source screen, according to the DEG. Pick the option for the "Optional OEM database," provide search direction and choose the appropriate profiles. Finally, determine if you want this to apply to all locations or just one, and click "Finish."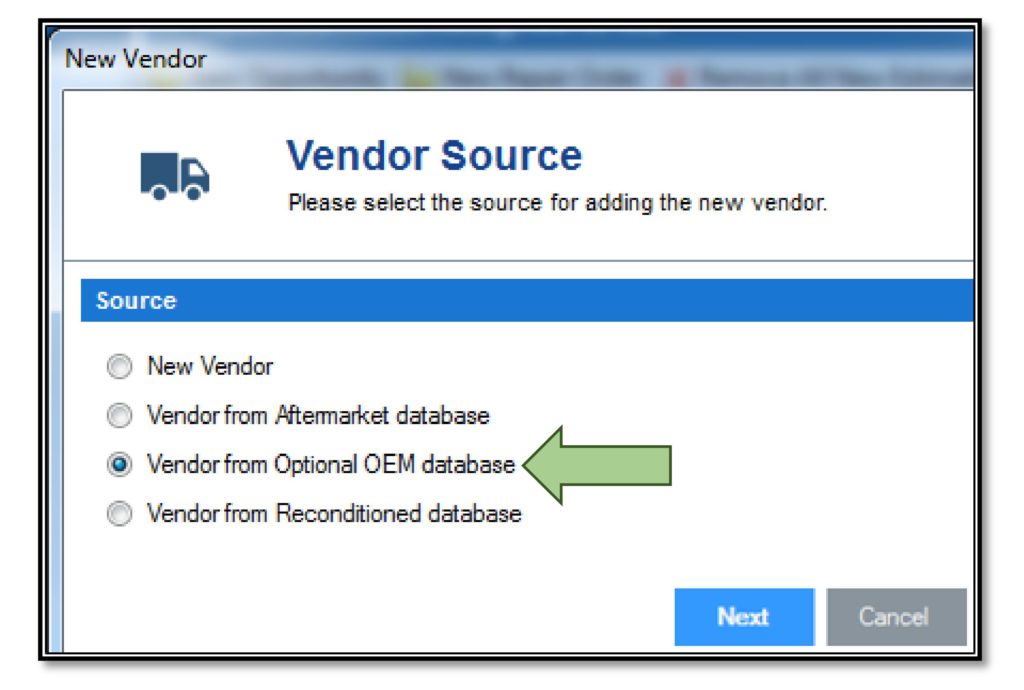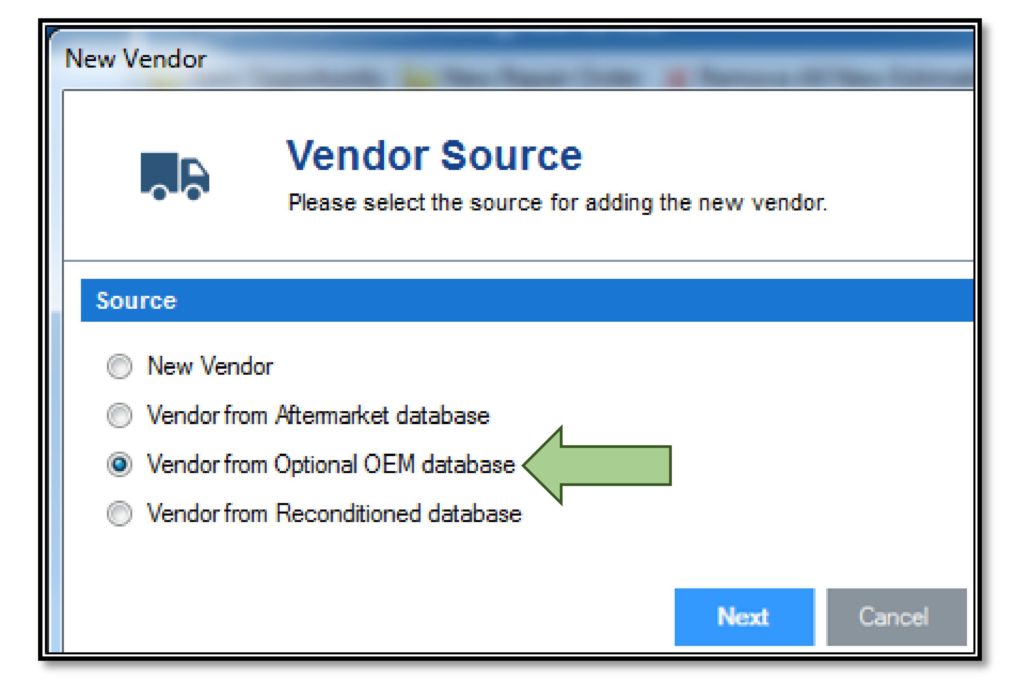 Spare tires in CCC
It's possible that a shop might need to install a spare tire on a customer's vehicle at some point and later remove it to return the final tire. The DEG advised in September that CCC will allocate 18 minutes for all of that.
"When required, an additional 0.3 hrs. may be necessary to remove a spare tire from its storage location and install it on the hub, later remove the spare tire from hub and return it to the original storage location," CCC wrote. "Generally used when a road wheel is removed for repair and the spare tire is temporarily installed in its place."
Have a question?
Have a question about AudaExplore, Mitchell or CCC? Submit inquiries to the DEG here. Inquiries, like answers, are free.
More information:
Database Enhancement Gateway homepage
Images:
It's possible that a shop might need to install a spare tire on a customer's vehicle at some point and later remove it to return the final tire. The DEG advised in September that CCC will allocate 18 minutes for all of that. (CasarsaGuru/iStock)
The DEG advised estimators in a trilogy of August tips how to get Audatex, CCC and Mitchell to identify and compute a three-stage refinishing job. (Screenshots from Audatex, CCC and Mitchell provided by the DEG)
The Database Enhancement Gateway advised in October that radiators in the "Toyota Market Value Parts" line wouldn't naturally appear in CCC and explained how to add the appropriate vendors. (Screenshot from CCC provided by the DEG)
Share This: