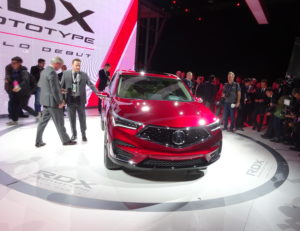 The 2019 Acura RDX's chief engineer last month provided some details into the skeleton of the next-generation SUV — the first example of an Acura-exclusive platform to hit the market.
"The all-new, third generation RDX has been reengineered on a new, Acura-exclusive platform featuring a lighter and dramatically stiffened body, a sophisticated new chassis and an all-new powertrain," Acura wrote in a news release.
Acura brought just a prototype of its next-generation 2019 RDX to the North American International Auto Show, but RDX chief engineer Stephen Frey was able to share some highlights of the body and chassis of the actual SUV in an interview after the unveiling.
Frey said Acura set targets of "significant improvement in body rigidity" and "top performance" on safety.
"We needed to do a lot of work on the body cage itself," Frey said of the SUV, Acura's No. 2 seller at 51,295 units last year.
For a body technician and perhaps for Honda's engineers themselves, the headliner might be what Frey thought was a "first-in-the-world" hot-stamped outer door ring mated to a hot-stamped inner ring.
"No one else has got that," he said of the auto industry.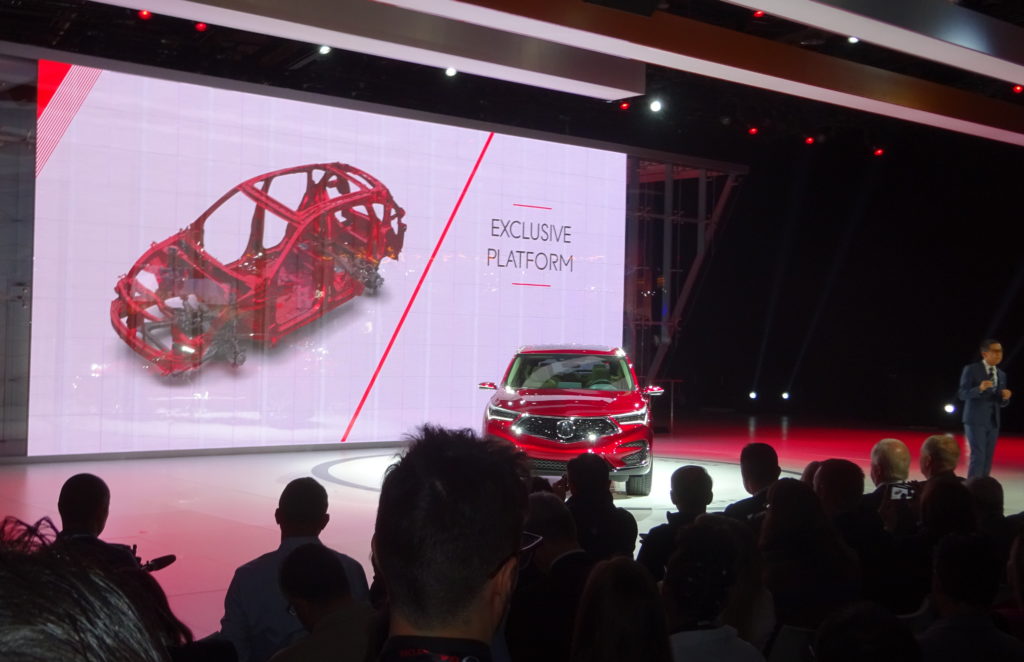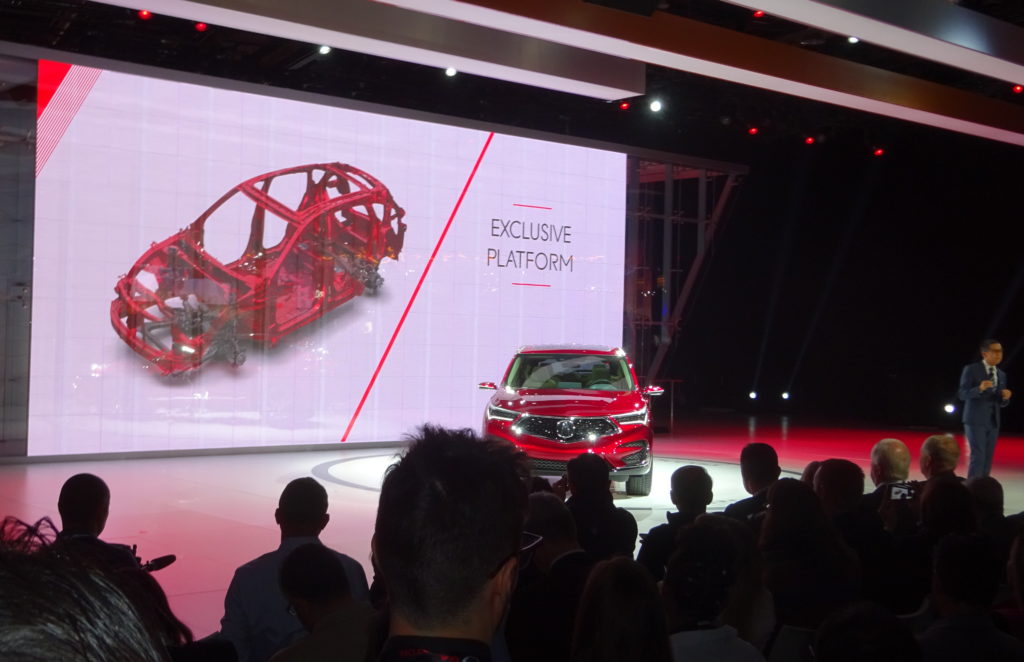 A tailor-welded hot-stamped door ring has been a staple of Honda's latest-generation Hondas and Acuras, but Frey explained that only the outer ring had been hot-stamped on those vehicles; the inner ring wasn't.
The outer and inner tailor-welded blanks were laser-welded together to form a single, continuous, "incredibly rigid" hot-stamped ring, Frey said. It surrounds the front door and extends backward along the roof and frame rails until "about halfway" between the B- and C-pillars.
The existing door ring already carries significant restrictions upon auto body repair: no sectioning except where Honda tells you to section, and no repair. Honda proved the folly of deviating from these rules by crash-testing an improperly sectioned 2014 Acura MDX, one of the first vehicles to carry the original hot-stamped door ring configuration.
So expect similar, if not more stringent, repair procedures on the 2019 RDX's more advanced door ring.
Frey said Acura eliminated the temporal side sill found in multibody construction and integrated it into the door ring as well.
"This allowed us to do a variety of kind of interesting things with the seat belt placement and improved rigidity and strength and crash performance," he said, adding that more details would be coming closer to launch.
"It's a pretty exciting construction," he said.
Frey said the 2019 RDX will also sport a new platform in the rear of the vehicle. As Acura plans to restore Super-Handling All Wheel Drive, the SUV needed a new rear subframe and suspension, he said. The new design delivers "pretty significant improvements" in lateral rigidity.
The front suspension includes a front McPherson strut, which was "pretty typical" for the segment, according to Frey, though he noted that an Adaptive Damper System would be available.
Besides the laser-welded door ring, collision repairers will notice 37 meters of structural adhesive joining various elements of the 2019 RDX.
"Previous generation had none (adhesive)," Frey said.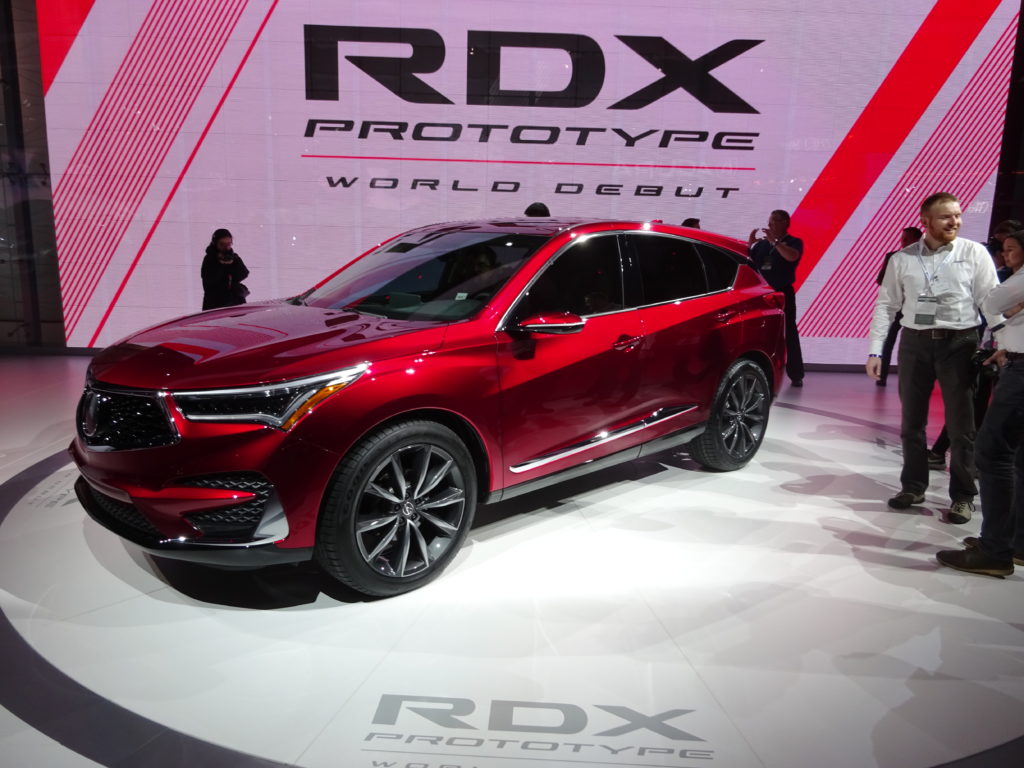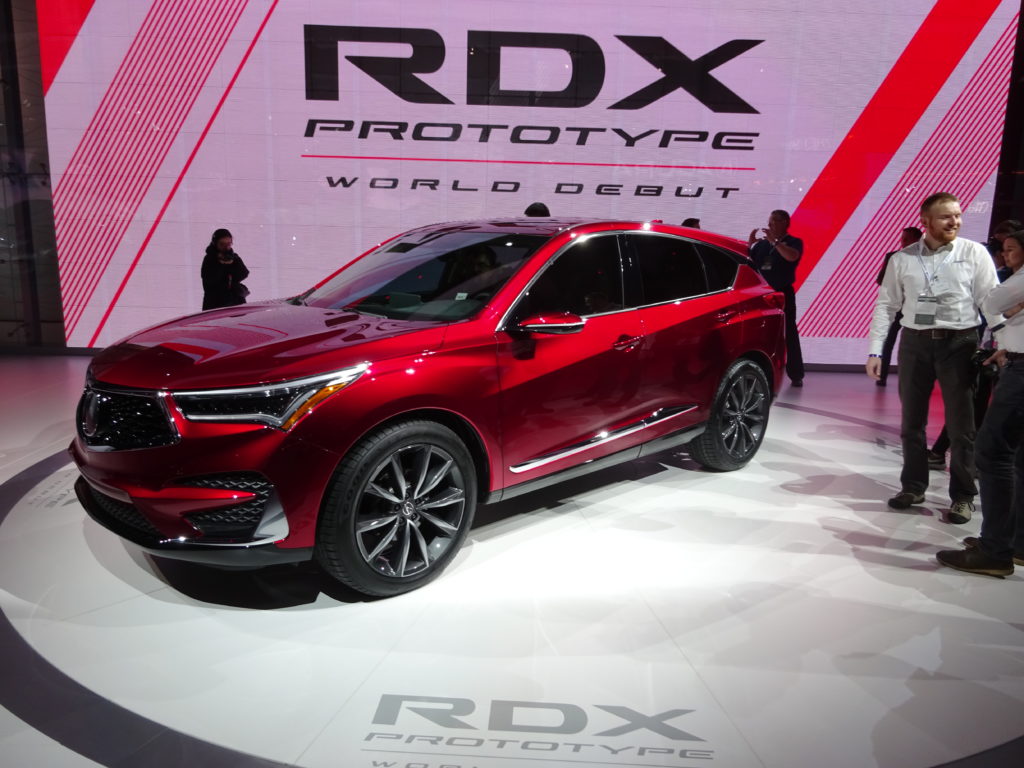 Asked about plans for aluminum on the exterior of the 2019, Frey said Acura would have more details closer to the launch. However, he said "it's in line" with what the OEM had been doing for Acura.
The current-generation 2013-18 Acura RDX has an aluminum hood and front aluminum bumper beam, according to Honda's Body Repair News overviews. The next-generation 2014 MDX and 2015 TLX carry an aluminum hood and front and rear bumper beams. The 2014-18 RLX uses aluminum for both bumper beams, the front fenders and the door skins.
Based on our interview and Honda's Jan. 15 news release, highlights of the next-generation RDX for repairers will include:
All exterior lights are LEDs, "featuring the next-generation of Acura Jewel Eye™ LED headlights," Acura wrote.
Every 2019 RDX will come standard with what Acura calls the largest moonroof in the SUV's class.
Foam isolators, a first for the RDX, will be found in the lower part of the vehicle body, Frey said.
The AcuraWatch advanced driver assistance system suite comes standard, but owners also will have options like blind-spot and rear cross-traffic monitoring, "Hill Start Assist," 360-degree camera views, and parking sensors.
More information:
"2019 Acura RDX Prototype Debuts with Evocative Styling, Higher Performance, New Tech and Luxury Appointments"
Acura, Jan. 15, 2018
Images:
A 2019 Acura RDX prototype was revealed Jan. 15, 2018, during the North American International Auto Show. (John Huetter/Repairer Driven News)
The next-generation 2019 Acura RDX will be the first example of a new Acura-exclusive platform to hit the market. A slide highlights the platform Jan. 15, 2018, during the unveiling of a 2019 Acura RDX prototype during the North American International Auto Show. (John Huetter/Repairer Driven News)
Share This: