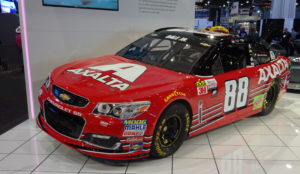 Axalta CEO Charles Shaver on Wednesday offered analysts his take on why merger and acquisition talks with two companies broke down last year, but also predicted more consolidation for the coatings industry in the next three years.
Axalta on Nov. 30, 2017, announced it had broken off discussions with potential buyer Nippon Paint after the suitor "was unwilling to meet our expectations regarding the value of the company and assume the financial leverage necessary." Nine days prior, Axalta announced it'd ended "merger of equals" talks with Dutch paint firm AkzoNobel, which itself had shot down purchase attempts by PPG.
"I think the two different transactions had different issues," Shaver told analysts on its fourth-quarter and full-year earnings call Wednesday. (Special thanks to Seeking Alpha, whose transcript of the call helped us quickly confirm what was said and check quotes.)
Shaver said that since the AkzoNobel deal would have been a merger, it led to "governance and valuation issues" where ultimately "we just reached a point where we just couldn't quite get there."
As for the Nippon Paint acquisition, "their value and their ability to get their large shareholder on board" were issues, he said.
"Neither one of them were actually at the finish line like maybe some people had proposed."
Shaver said the AkzoNobel transaction, would have led to great synergy and had a "great industrial logic for it."
"I think both parties worked hard and in earnest to try to get there, but just too many loose ends and variables on one side of the equation there to close it down," Shaver said.
Unlike AkzoNobel, which was pretty adamant about not being purchased by PPG, Axalta seemed more receptive to the concept of a merger or deal.
"We continue to be supportive of consolidation in the industry," Shaver added, and predicted that "over the next year or two or three, you'll see a couple steps happen in the industry" as companies seek productivity and customers want international capabilities.
Axalta also sees more consolidation happening in the collision repair industry, according to Chief Financial Officer Robert Bryant. But he noted that some of the more regional MSOs are growing as well.
"From the perspective of MSO consolidation, we are continuing to see that trend, and we have seen that trend and expect to see it in 2018," Bryant said. "But it's not only with some of the larger, well known MSOs; we are seeing mid-sized MSOs also not only acquire new shops but also do some brownfields … as an opportunity to grow points of sale."
This has helped Axalta, Bryant said, reporting that points of sale grew 2.5 percent over the past year — apparently a reference to Axalta buyers adding locations.
"We continue to experience growth, and we continue to gain market share," Bryant said.
More information:
Seeking Alpha fourth-quarter and full-year 2017 earnings call transcript
Seeking Alpha, Feb. 6, 2018
"Axalta Releases Fourth Quarter and Full Year 2017 Results"
Axalta, Feb. 6, 2018
Axalta fourth-quarter and 2017 presentation
Axalta, Feb. 6, 2018
Axalta fourth-quarter earnings call
Axalta, Feb. 6, 2018
Featured image: Dale Earnhardt Jr.'s No. 88 Axalta Chevrolet SS is shown at the Axalta booth at SEMA 2017. (John Huetter/Repairer Driven News)
Share This: