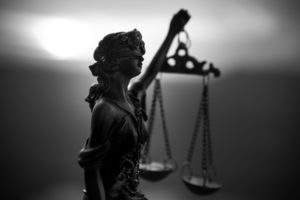 Consumers in a lawsuit linked to State Farm's use of aftermarket parts received a win last week as an U.S. District judge denied the insurer's motion for summary judgment.
The class-action Hale et al v. State Farm et al litigation involves everyone who twice won the Avery et al v. State Farm $1.05 billion lawsuit for State Farm's use of non-OEM collision repair parts but who subsequently lost an Illinois Supreme Court decision following the election of allegedly State Farm-backed Judge Lloyd Karmeier.
The Hale plaintiffs argue that Karmier should have recused himself or been prevented from hearing the appeal, as State Farm allegedly played a huge role in his campaign and contributed more than $4 million of Karmeier's $4.8 million war chest, and then allegedly concealed their efforts from the State Supreme Court. State Farm denies those allegations.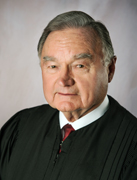 Karmeier also denies any bias, Saint Louis Public Radio reported in a comprehensive 2015 piece on the case, part of which first appeared in Illinois Issues.
The lawsuit seeks new damages of $7.6 billion for the entire class. (State Farm and the other defendants disagree with that amount.)
State Farm in July 2017 had petitioned for an automatic win by summary judgment on the grounds of Rooker-Feldman, res judicata, and collateral estoppel.
According to the Feb. 6, 2018, decision by Southern District of Illinois Judge David Herndon, the Rooker-Feldman doctrine prevents a party from trying to appeal a state court decision it doesn't like to the district court instead of the Supreme Court (the only federal court allowed to reverse state court decisions).
"Claims that directly seek to set aside a state-court judgment are de facto appeals that trigger the doctrine," Herndon wrote.
Herndon rejected State Farm's argument that such a thing was happening here, determining that the Hale consumers weren't actually asking to overturn the reversal of the $1.05 billion verdict — an important distinction. Instead, they argued that they were wronged by the alleged State Farm conspiracy putting Karmeier in a place to cost them that verdict, according to Herndon.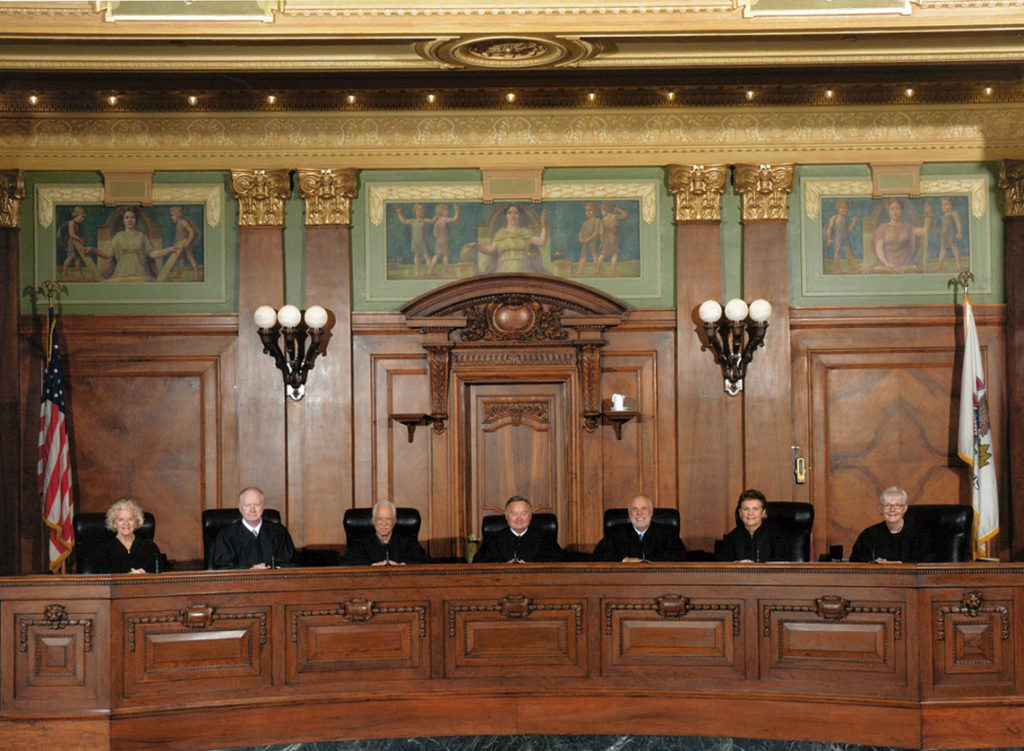 As Herndon wrote (minor edits):
Reviewing the record, the Court finds once again that that the Rooker-Feldman doctrine does not apply to this case. This case boils down to a complete and different cause of action that does not ask this Court to overturn or vacate the Illinois state court judgment in Avery. Plaintiffs' federal claims allege different injuries and different violations that are separate from the Avery state court judgment. Specifically, what plaintiffs allege and what plaintiffs have in evidence that may create an inference to support plaintiffs' cause is that a judgment was rendered in the Illinois Supreme Court but that process was tainted by politics depriving plaintiffs of the opportunity for due process and a fair hearing, that damaged plaintiffs by taking away something of value which plaintiffs had in the jury's verdict and in the trial court and the appellate court judgments. It is clear that plaintiffs are not asking this Court to overturn or review the Illinois Supreme Court's Avery judgment. It is also clear that plaintiffs are not attacking the merits of the Avery judgment. Plaintiffs bring this different cause of action, alleging fraud and RICO violations, in order to compensate them for that damage. In essence, plaintiffs are asserting claims for an independent legal wrong which is the illegal acts or omissions of defendants. These claims are based on defendants' conduct – including misrepresentations to and concealment from plaintiffs and the court – not the state court decisions. These claims could not have been asserted in the state court proceedings; they did not fully manifest until after the Avery plaintiffs' last state court filing and they were not litigated in the state court proceedings. Plaintiffs seek to vindicate their right to "judged by a tribunal that is uncontaminated by politics."
Herndon wrote that res judicata and collateral estoppel were less narrow than Rooker-Feldman and were instead "affirmative defenses that require federal courts to give a state court judgment the same preclusive effect it would have in state court." Res judicata means  you can't relitigate something already decided on its merits, and collateral estoppel means the same thing for an issue that was settled on the way to that final judgment, according to Herndon.
"The Court finds that neither res judicata nor collateral estoppel apply in in this matter," Herndon wrote. "… As the parties are well aware, Avery was about State Farm's failure to equip its insureds' vehicles with proper replacement parts and this case is about State Farm's alleged conduct in secretly recruiting Judge Karmeier, covertly funneling millions of dollars to support Judge Karmeier's campaign and concealing and misrepresenting the degree and nature of its support of Justice Karmeier. Clearly, these are two separate causes of action that do not arise from the same transactions or involve the same factual allegations. Simply, defendants' actions in the two cases are entirely different and do not seek redress from the same wrong."
According to Herndon, the plaintiffs in the $1.05 billion Avery case had first petitioned that Karmeier be recused based on newspaper articles and campaign disclosure records, but "those articles did not reveal State Farm's influence over the ICJL and Murnane; State Farm's involvement with the selection of Justice Karmeier; its financial support and direction of funds for Justice Karmeier's campaign through intermediaries and its influence over the intermediaries; or its subversion of the Illinois State Bar Association's judicial candidate evaluation process. State Farm repeatedly denied its role in Justice Karmeier's election and the level of support for Justice Karmeier's candidacy."
Herndon wrote that the plaintiffs had then appealed to the Supreme Court to "recall mandate and vacate based on new information that State Farm had played a role in Justice Karmeier's election."
"However, the Avery plaintiffs were unable to find out exactly the extent of defendants' involvement without discovery and State Farm continued to deny the extent of its role," Herndon also wrote. Plaintiffs have alleged and have evidence that one could rely on to infer that they did not have the opportunity or the possibility to litigate these matters in the Illinois Supreme Court because the evidence had not yet been uncovered and the judgment was already entered. Further, since plaintiffs did not yet have the evidence to support their arguments/theories; plaintiffs could not pursue a discovery process or compel witnesses to testify."
Nor is there collateral estoppel for similar reasons, he wrote.
Images:
A statue of Lady Justice is shown. (iZeferli/iStock)
Illinois Supreme Court Chief Justice Lloyd Karmeier. (Provided by Illinois Supreme Court)
The Illinois Supreme Court as of Feb. 12, 2018. Chief Justice Lloyd Karmeier is center. (Provided by Illinois Supreme Court)
Share This: