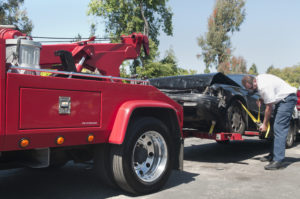 Collision frequency and severity are likely to grow over the "next several years" based on national trends, CCC Director and analyst Susanna Gotsch said last month.
Despite increasingly intelligent vehicles, the next few years will "continue to see conditions suggesting strong demand for both the auto insurance and collision repair industries," Gotsch said on the January installment of CCC's monthly "Industry Trends" videos.
Trends fueling the frequency include increased miles driven and congestion, low gas prices, and high employment, Gotsch said.
"From a claim frequency perspective, the industry will likely not see significant decline in automotive claims in the near term," she predicted.
Severity contributors on non-comprehensive claims include increased parts per repair and labor hours, as well as higher prices for parts and hourly labor rates.
All of these statistics rose in the year ending Sept. 30, 2017, with the exception of average labor hours, which held steady at 23.6 hours, according to CCC.
The average cost of repairing non-comprehensive claims rose 1.8 percent year-over-year, according to CCC. The average repair in the year ending Sept. 30 came in at $2,870, up from $2,546 in 2012.
Total losses
The real trend to watch next year might be total losses, based on Gotsch's presentation.
Gotsch predicted the percentage of non-comprehensive total losses would rise to 18.6 percent in 2018 — up more than half a percentage point from 2017's 18 percent and way up from the 14.8 percent proportion in 2013.
Vehicles might also total at slightly lower values than in the past. Gotsch said 2017 had been predicted to be the year when vehicles ending their leases drove up the used car supply and drove down prices, but used car prices "softened only moderately," and only in certain segments.
Total loss values rose 1.7 percent in the year ending in September 2017 — but Gotsch cautioned this was an "anomaly," as all vehicle age groups except for current-model cars saw their total loss values decline. Gotsch's presentation noted that the spread in total cost to repair between the newest and oldest vehicles (which appeared to be a reference to cars aged at least 7 years) had grown from 47 percent to 69 percent between 2012 and 2017.
A continued influx of off-lease vehicles will continue to push down vehicle value retention in 2018 and 2019, according to Gotsch. That seems as though it would trigger the total-loss threshold a little earlier than in the past.
Vehicles are also hanging around a lot longer, which is intensifying an interesting "Bookend" total-loss phenomenon. In 2002, only 7.9 percent of cars totaled had reached their 16th birthday or were older, according to Gotsch. In the year ending Sept. 30, 2017, 15.4 percent of vehicles were at or past Sweet Sixteen. Meanwhile, the proportion of cars 6 years or younger had spiked to 32.4 percent, up from 29.2 percent the previous year.
"Many older-model-year vehicles remain," Gotsch said.
More information:
"Industry Trends with Susanna Gotsch – January 2018"
CCC YouTube channel, Jan. 11, 2018
Images:
The proportion of collision- and liability-claim vehicles totaled is projected to rise to 18.6 percent in 2018, according to CCC. (leezsnow/iStock)
Various indicators of repair severity rose in the year ending Sept. 30, 2017, according to CCC. (Screenshot of CCC video on YouTube)
Share This: