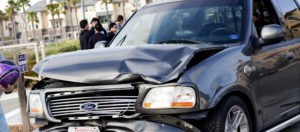 Ford has made a few adjustments to its OEM position statements — including providing clearer language opposing certain practices — and collected them on the new FordCrashParts.com website.
Though the wording and overall messages on the new Feb. 15 position statements, also available on OEM1Stop.com, are often identical to the prior versions of the statements (which can be seen here via a Dec. 23, 2017, Internet Archive snapshot), collision repairers might want to still take the move as an opportunity to review the documents.
Structural repairs
Ford's current structural repair position statement puts greater emphasis on how risky deviating from Ford OEM repair procedures could be.
A comparison to the 2017 version reveals that the OEM uses stronger wording, removing a reference that Ford merely "recommends" you follow its OEM procedures and use its parts and adding a prediction that disregarding structural procedures "will" compromise the vehicle.
The Feb. 15 edition states: "Ford Motor Company only approves repairs to structural components – (including frames, rails, aprons and body panels) – that are completed using Ford published repair procedures and Ford Original Equipment Parts. Failure to follow these instructions will adversely affect structural integrity and crash safety performance, which could result in serious personal injury to vehicle occupants in a crash."
It also adds a note that: "Recycled, salvaged, aftermarket and reconditioned parts (including body parts, wheels and safety restraint components) are not authorized by Ford Motor Company."
Clearcoat blending
Ford keeps this one pretty much the same. The moral remains: "Ford Motor Company does not approve the procedure of clearcoat blending or using clearcoat blending in any warranty or collision repair. Furthermore, Ford never allows for partial clearcoat blending on warranty paint repairs and does not approve clearcoat blending on customer-pay or insurance-pay repairs."
Clipping
Ford cut down its earlier clipping position statement, making its message even more clear in the new one: Don't do it.
Ford Motor Company does not approve the use of "clips" to repair collision damage to vehicles.
The use of a "clip" to repair collision damage voids Ford's New Vehicle Limited Warranty and any variety of Ford's Extended Service Plan, as well as Ford's new vehicle service part and corrosion warranties for each part in the "clip." Use of a "clip" also voids any variety of Ford's Extended Service Plan, new vehicle service part warranty and corrosion warranty for any damage to individual components, assemblies or systems on the original vehicle caused by individual components, assemblies or systems in the "clip."
The older version of the position statement said no clipping, but it might have unintentionally muddied the message with a passage recommending that repairers planning to clip in spite of Ford's instructions obtain the vehicle owner's permission and see if the state requires a clipped car receive a "rebuilt" or "salvage" title.
The new edition leaves no such room for doubt about what Ford wants, deleting that paragraph.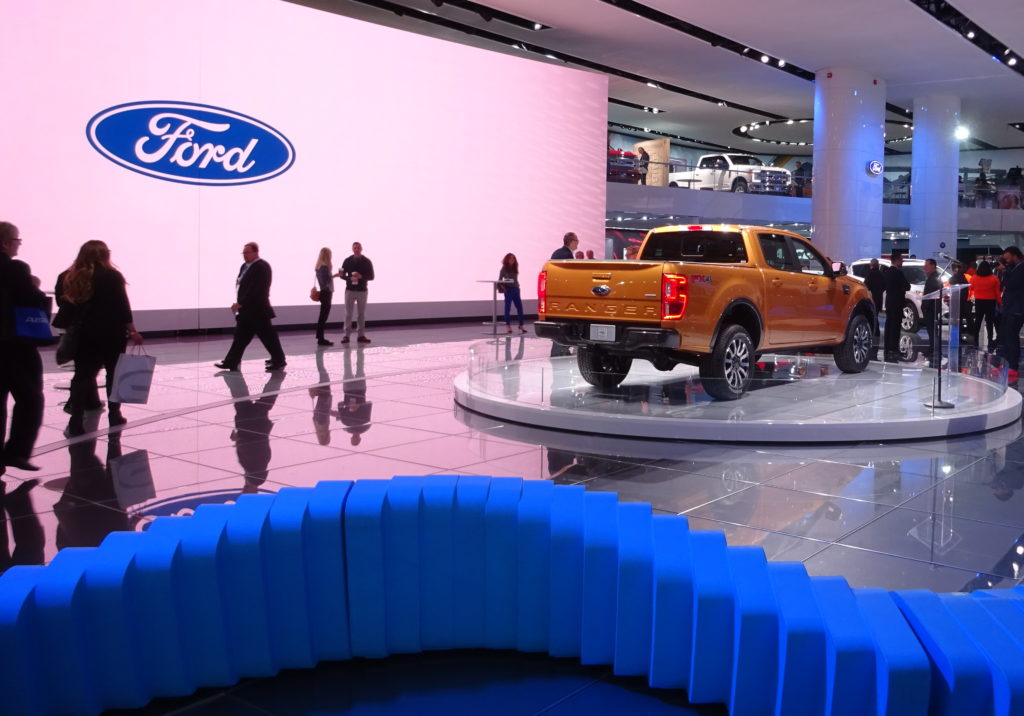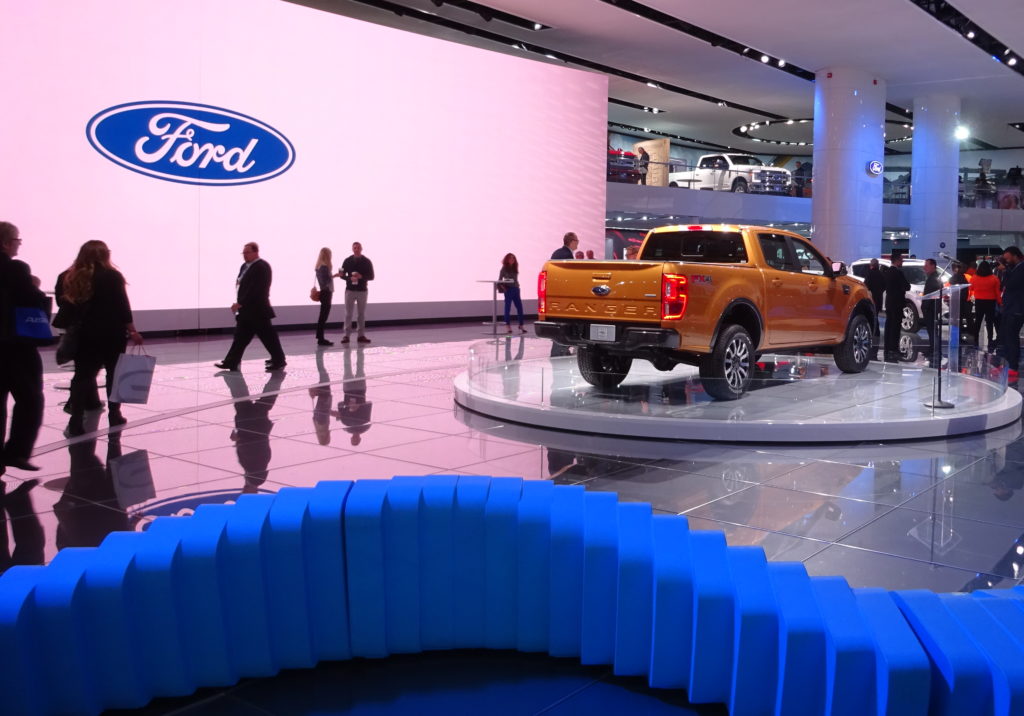 Reconditioned and refinished wheels
Like the clipping position statement, Ford's new wheel position deletes any suggestion that reconditioned wheels were OK and retains its ban on such parts and any wheel refinishing beyond a very specific kind.
An earlier version seemed to unintentionally undermine its own message by offering shops defying the ban guidance for selecting an reconditioned or refinished wheel supplier. The new version deletes that passage and ambiguity.
The new version also intensifies Ford's opening message, including stressing that not just your customer but other motorists could be injured by an improper wheel:
Ford Motor Company does not approve the remanufacturing/refinishing of steel or aluminum wheels when it involves re-machining, re-plating, welding, bending, straightening, reforming or adding new material other than cosmetic coatings, as this can compromise the structural integrity of the wheel and safety of the vehicle.
A reconditioned wheel, or any wheel not approved by Ford Motor Company, may cause unsafe vehicle operation and performance, including loss of control which may result in injuries to the vehicle occupants or other drivers.
Supplemental restraint systems
Ford has changed its salvage airbag position statement to indicate the ban applies to all supplemental restraint systems.
"Ford Motor Company does not approve the repair of our vehicles using salvage supplemental restraint systems or individual components of those systems," it states.
It also points out that a supplemental restraint system might see "changes occurring even within specific vehicle model years to accommodate technological advancements," which clarifies a much more rapid pace of change than the earlier statement's reference to "specific vehicle models."
Aftermarket, recycled, reconditioned parts
Ford combined its salvage, aftermarket and reconditioned parts position statements and makes it clear it doesn't want any of them used. The earlier versions said as much, but the clearest language prohibiting the parts was in an endnote and might have been missed by some shops.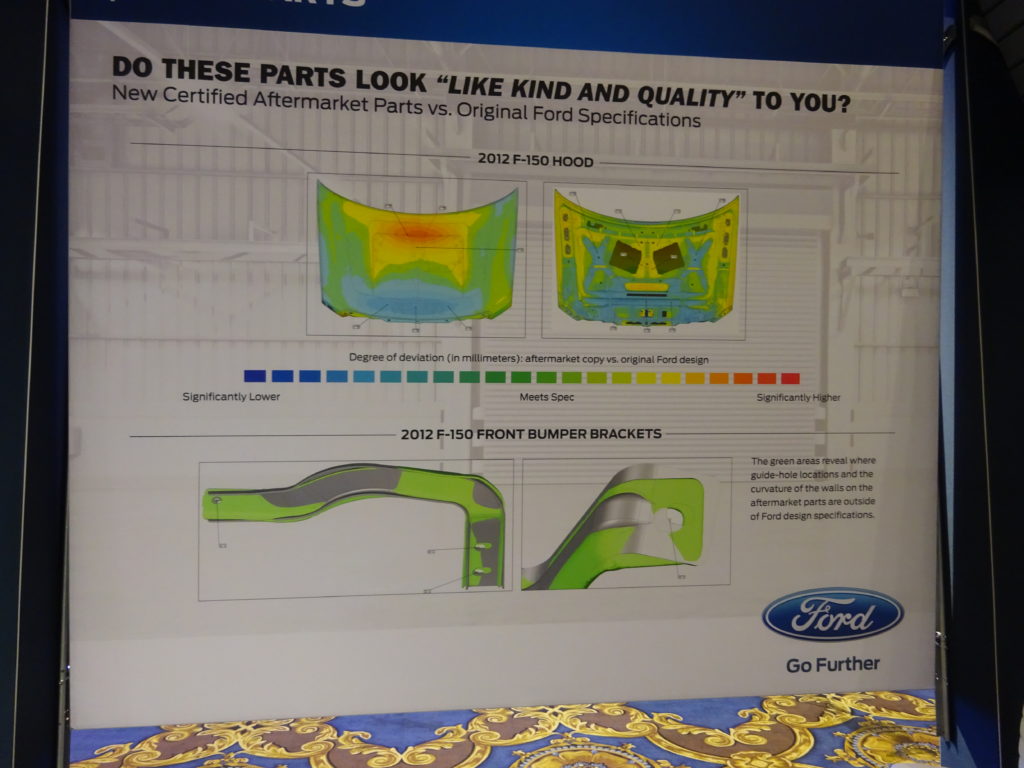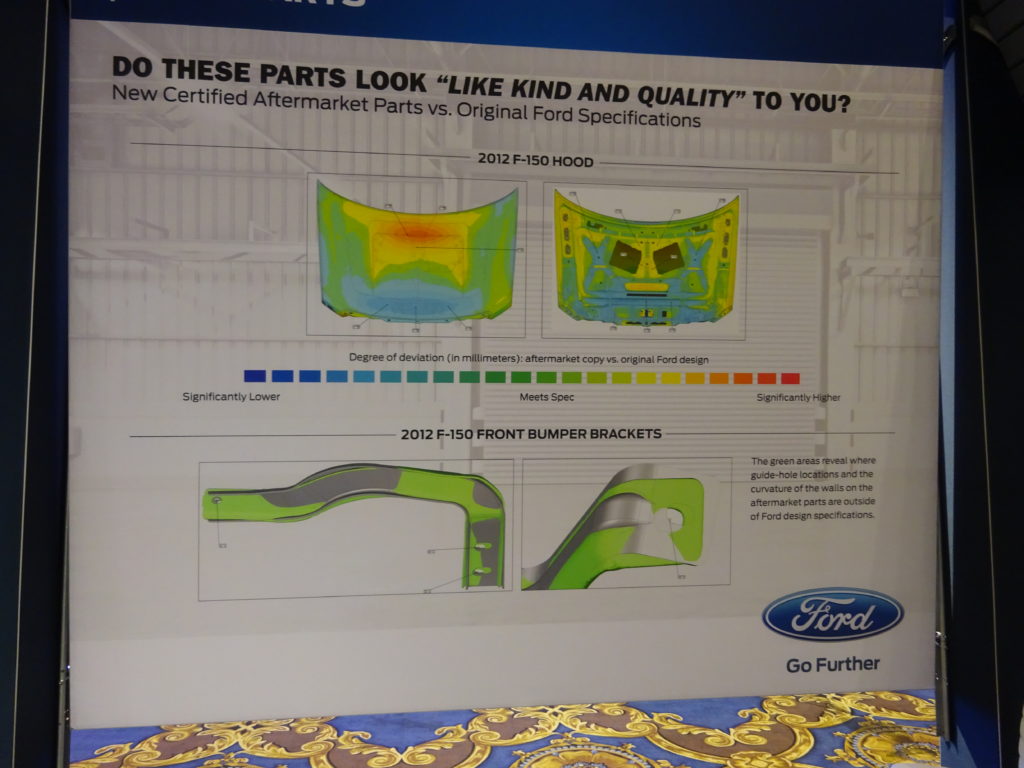 "Ford Motor Company does not approve the use of recycled, salvaged, aftermarket or reconditioned parts," it states in the second sentence.
It also adds an interesting new detail to the parts position statement regarding leased vehicles:  "Furthermore, Ford Red Carpet Lease agreements stipulate that all parts damaged as a result of a collision must be replaced with Genuine Ford Original Equipment Replacement Parts." (Emphasis Ford's.)
Scanning?
Oh, and if you're wondering where the Ford scanning position statement, there is none. Ford is among the OEMs that wants you to scan vehicles and presumes you're smart enough to have realized that from reading its OEM repair procedures and thinking logically. If you haven't been checking those instructions, that's your fault, not Ford's.
During the MSO Symposium at NACE 2017, Ford collision marketing manager Mark Mandl said that while Ford didn't have a position statement on pre- and post-repair scanning, "it's very clearly" in the OEM's repair procedures.
"It absolutely should be done," he said then.
So while you should absolutely refer to Ford's position statements, don't assume the absence of one on a particular topic means Ford has no opinion on the matter. You've got to check the OEM repair procedures as well — which you should be doing anyway.
More information:
FordCrashParts.com website and position statements
OEM1Stop position statement portal
Images:
The scene of a collision in Chula Visa, Calif., March 16, 2012, is shown. (KathyDewar/iStock)
The 2019 Ford Ranger is on display at the Ford booth at the North American International Auto Show. (John Huetter/Repairer Driven News)
Ford at the 2017 SEMA presented diagrams of a "Certified Aftermarket" 2012 Ford F-150 hood and certified aftermarket bumper brackets. The hood was revealed to be millimeters over and under the OEM's specifications, while bracket testing revealed designs outside of what a Ford part would deliver. (Ford image; John Huetter/Repairer Driven News)
Share This: