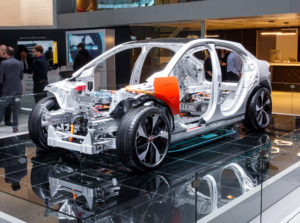 Jaguar earlier this month unveiled its first electric car, the 2019 I-PACE — a vehicle made even noteworthy by a Google self-driving spinoff's plan to buy up to 20,000.
Waymo and Jaguar announced the order Tuesday, and the Detroit Bureau reported Waymo CEO John Krafcik said the company has "shifted our focus from research and development to operations and deployment."
That seems to imply the company is on a similar timeline and strategy as General Motors, which seeks to deploy Level 4 (humans not required) autonomous electric Bolt taxis within a geofenced area by 2019.
Jaguar reported that the first autonomous I-PACEs would begin to test in 2018, "and become part of Waymo's driverless fleet from 2020."
Self-driving Jaguars
Waymo, which already has a fleet of self-driving Chrysler Pacificas, wrote in a blog post that the idea was to cater to multiple types of demand.
"Imagine a world where you can take a self-driving minivan to the baseball game with family, and a self-driving I-PACE home after a night out — in both cases, a car perfectly suited for your needs," the Google spinoff wrote. "That's the world we're building."
By not having to pay a bunch of human drivers to do the work, a self-driving Waymo Jag I-PACE ride might be available to more than the super rich.
"Its size makes it ideal for city driving," Waymo wrote Tuesday. "Its big, fast-charge battery means it can drive all day, which is perfect for our self-driving service. And, as part of a shared fleet, we can make this premium experience accessible to everyone."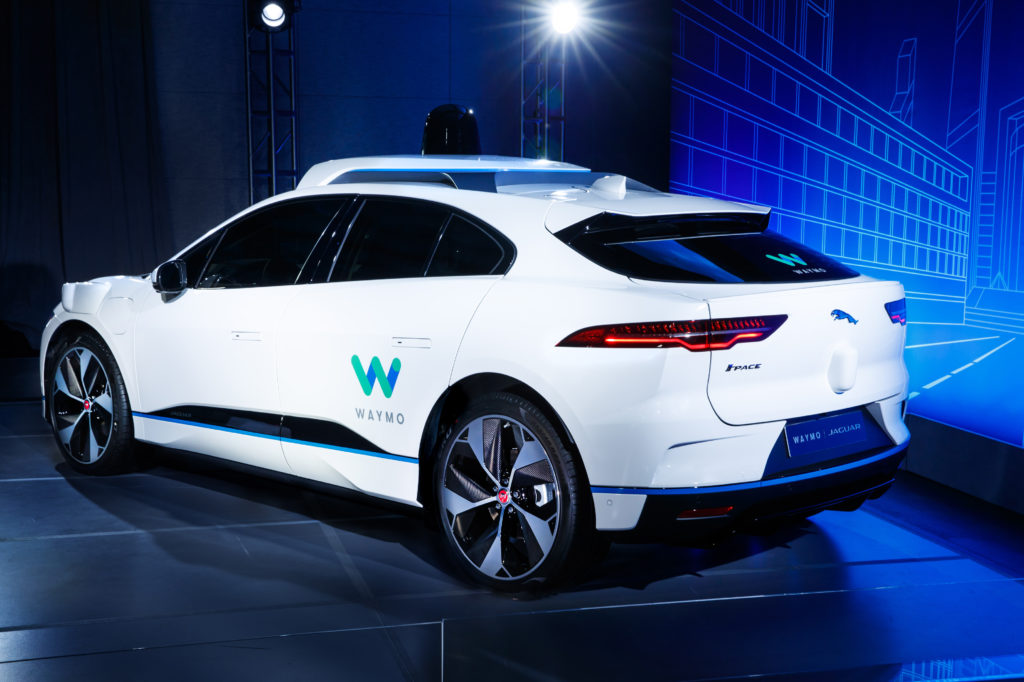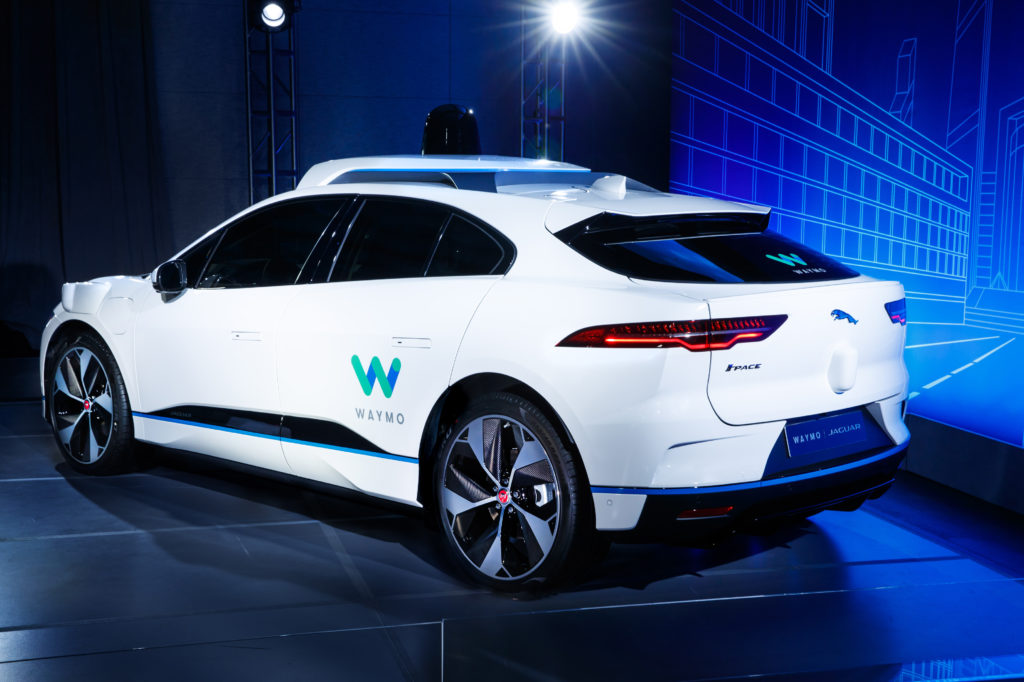 The I-PACE's 90 kilowatt-hour battery is good for 240 miles and can be charged to 80 percent in 40 minutes if you have a 100 kW DC charger, according to Jag. (Charging it to 80 percent with a 230-volt home socket takes 10.1 hours.) Which basically means the car can drive around a city all day on a full charge.
According to the 2014 New York City Taxi Fact Book, the average cab does 70,000 miles a year, which works out to about 192 miles a day. (Granted, the autonomous car theoretically could handle even greater demand than a human driver since it doesn't have to sleep or have a life, but you get the idea.) Other regions are likely to have even less demand for cabs, which means a 240-mile Jag should be more than enough.
"While we've been focused at Waymo on building the world's most experienced driver, the team at Jaguar Land Rover has developed an all-new battery-electric platform that looks to set a new standard in safety, design and capability," Krafcik said in a statement. "We're sure Waymo riders will enjoy the safe, premium and delightful experience that the self-driving I-PACE will provide."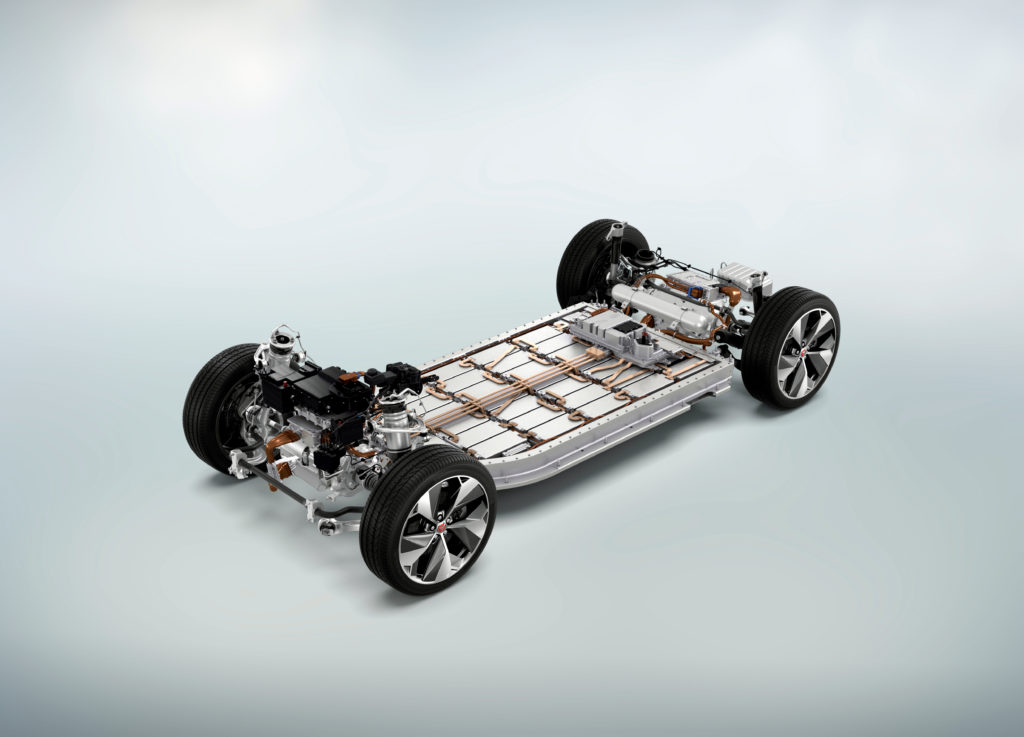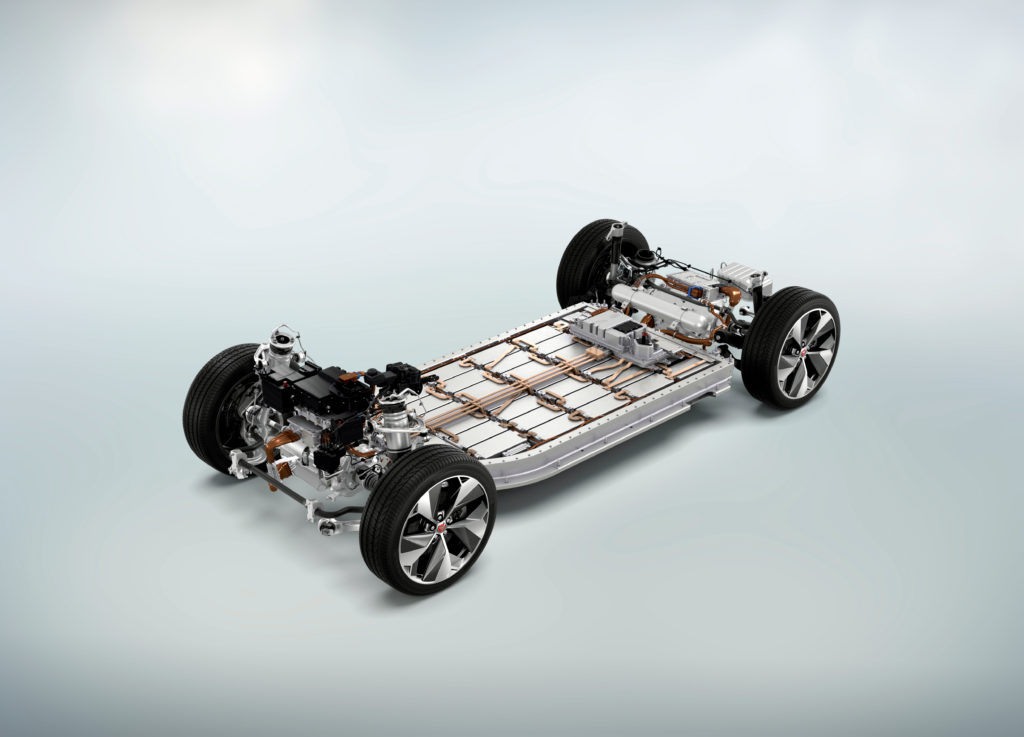 The I-PACE starts at $69,500. If Waymo charges passengers just $1 a mile — lower than an Uber and definitely lower than our NYC example — it's paid off the Jag in a year and makes a luxury vehicle taxi ride pretty affordable. (Obviously, there's all the tech and maintenance costs to consider, but you get the idea). Get it below $1 a mile — which GM describes as the self-driving taxi Holy Grail — and a wide swath of the population ride around in AI Jags instead of driving themselves, according to GM. (Which reduces collision volume.)
"With the Jaguar I-PACE we have a world-beating car that's captured the imagination of customers around the world," Jaguar Land Rover CEO Ralf Speth said in a statement. "Our passion for further advancing smart mobility needs expert long-term partners. In joining forces with Waymo we are pioneering to push the boundaries of technology. Together we will deliver the self-driving Waymo Jaguar I-PACE with the grace, space and eco-pace that customers expect."
We've asked Waymo and Jaguar who will be tasked with the maintenance and collision repair for such vehicles given the technology involved.
If you're skeptical of Waymo's plans given the recent AI Uber-pedestrian tragedy, the Detroit Bureau on Monday quoted Krafcik as positive its self-driving cars wouldn't have injured the victim: "It will be interesting for us to see what the facts are, but we know that we would have detected that, we would have classified that appropriately and we would have stopped the car before someone was hurt."
GM doesn't think it can hit below $1 a mile until 2025 despite being able to make its own cars — which cost half of what an I-PACE does. So it's a fair bet that there's going to be plenty of regular, human-driven I-PACEs running around and getting into crashes for years. Thus, let's switch our attention from AI brains to the car bodies that will matter immediately.
I-PACE body and technology
Jaguar reports that the car is made of aluminum, which shouldn't come as much of a surprise. However, the OEM calls the vehicle's torsional rigidity the highest of any Jag. Though the battery pack spanning the two axles probably has much to do with this, shops might see some new body engineering as well.
"The aluminum architecture uses advanced riveting and bonding technology to deliver a light, stiff body structure," the OEM wrote in a news release. "Together with the structural battery pack, it has a torsional rigidity of 36kNm/degree – the highest of any current Jaguar vehicle."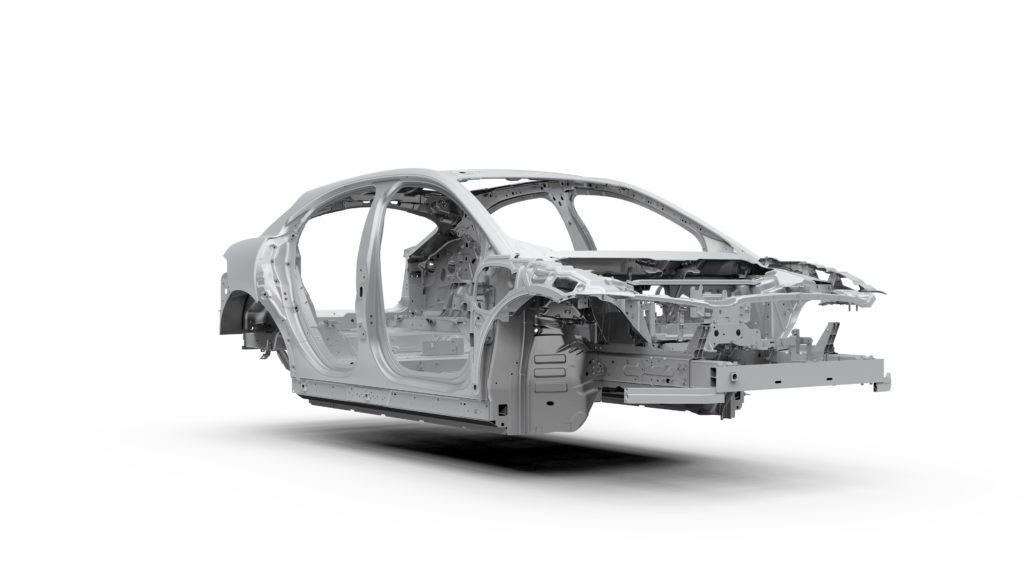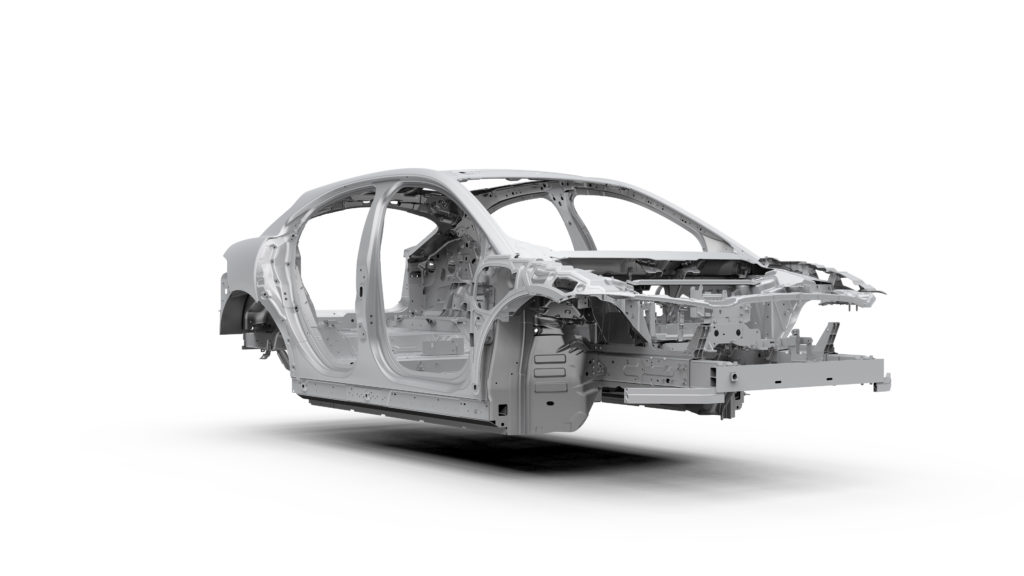 We've reached out to Jaguar to see if any other substrates come into play and what the electric car will mean for certified repairers in terms of new equipment and training. Continue to check Repairer Driven News for updates.
"In the lead up to the start of sales for I-PACE later this year, retailers have also heavily invested in the training of their sales and service personnel to better understand the EV market; concerns owners may have throughout the purchase process; the intricacies on how to repair these vehicles and how to do so safely," the OEM wrote.
There are a couple of body details we do know.
The car has a panoramic roof.
Front-end impacts could be a little more interesting for shops, given both the aerodynamic hood shape and existence of automatic grille shutters. (The car's coefficient of drag is just 0.29 Cd, though that's certainly not going to be the case on the sensor-sprouting Waymo I-PACEs.)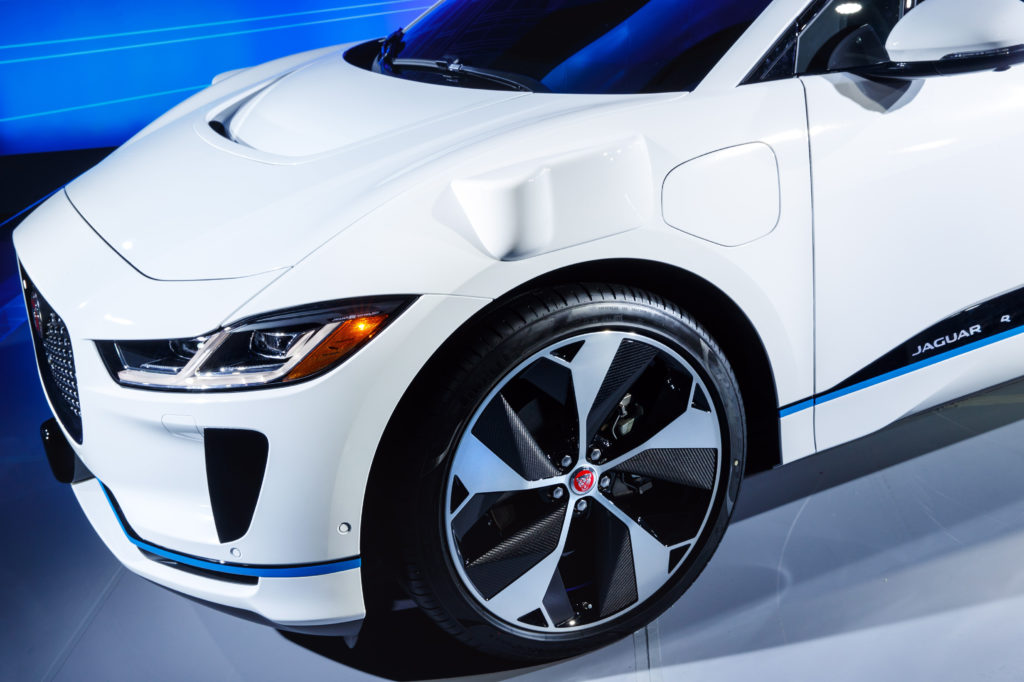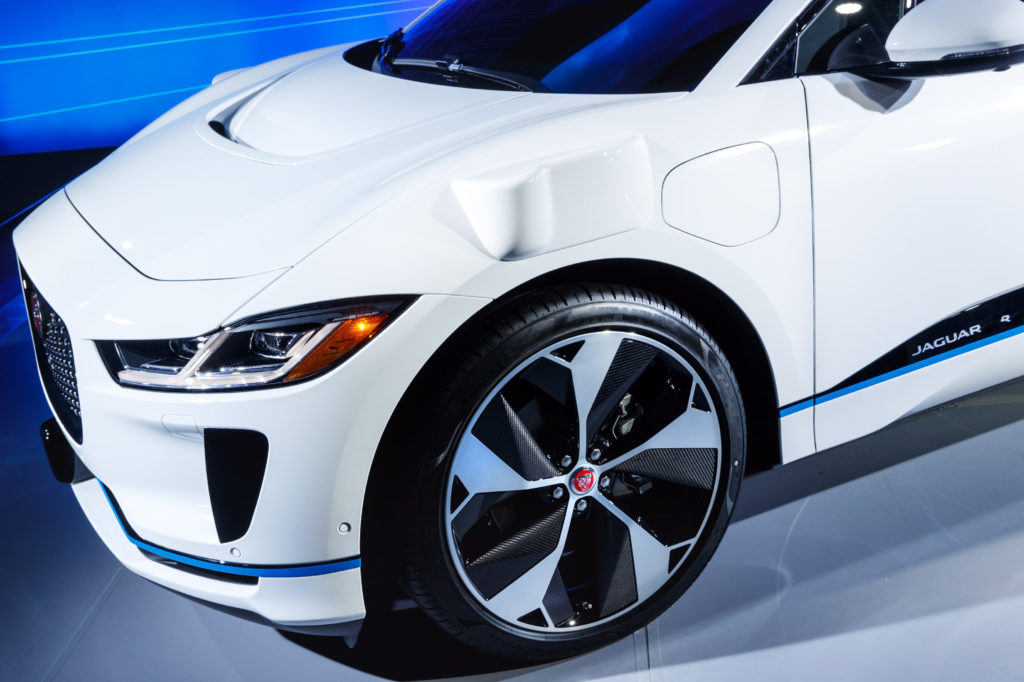 "To optimize the balance between cooling and aerodynamics, the I-PACE relies on Active Vanes in the grille which open when cooling is required and close when not needed; redirecting air through the integral hood scoop, further smoothing airflow around the vehicle," Jaguar wrote.
"We set out with a clean sheet approach to harness new battery electric technology with an architecture engineered from the outset to optimize EV performance, aerodynamics and interior space," Jaguar vehicle line director Ian Hoban said in a statement. "The result is the I-PACE – a true Jaguar and a truly driver-focused EV."
Other items possibly of interest to shops.
The I-PACE will be Jaguar's first vehicle able to receive over-the-air software updates, which might make checking repair procedures online every time on every vehicle even more crucial in case something changes.
Preserving sensor function seems as though it'll be crucial. "A suite of smart range-optimizing technologies includes a battery pre-conditioning system which allows the vehicle to warm or cool its battery, and cabin, to an optimal temperature while plugged in to power," Jaguar wrote. "By allowing the vehicle to do this while still connected to power, the system reduces the need for the vehicle to tap into its driving range to reach optimal operating temperature."
The car has two motors, one per axle, and can hit 60 mph in 4.5 seconds.
The I-PACE sports an "advanced double wishbone front and an Integral Link rear suspension with standard Active Air Suspension and optional configurable Adaptive Dynamics."
Not only will Jaguar have a certified auto body shop network, it'll have a certified home electrician network. "To help Jaguar customers have home chargers installed, Jaguar Land Rover will be developing a nationwide network of certified independent electricians, which will be the subject of a future announcement," the OEM wrote.
More information:
"JAGUAR CHARGES AHEAD WITH ALL-NEW ELECTRIC I-PACE"
Jaguar, March 1, 2018
"U.S. PRICING ANNOUNCED FOR JAGUAR I-PACE"
Jaguar, March 6, 2018
"Meet our newest self-driving vehicle: the all-electric Jaguar I-PACE"
Waymo on Medium, March 27, 2018
"WAYMO AND JAGUAR LAND ROVER ANNOUNCE LONG-TERM PARTNERSHIP, BEGINNING WITH SELF-DRIVING JAGUAR I-PACE"
Jaguar, March 27, 2018
Images:
The body-in-white of the aluminum 2019 Jaguar I-PACE is shown at the Geneva Auto Show. (Provided by Jaguar)
The European version of the 2019 Jaguar I-PACE's battery is shown. (Provided by Jaguar)
A diagram of the 2019 Jaguar I-PACE battery is shown. (Provided by Jaguar)
Sensory technology can be seen on the Waymo self-driving Jaguar I-PACE. (Provided by Jaguar)
Share This: