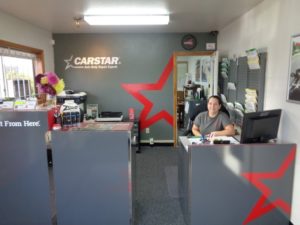 CARSTAR announced Monday a reorganization in which the large collision repair franchisor "reallocated, expanded and promoted various teams and team members to better support the regions they serve."
The reorganization sought to add more "touch points" — described as franchisees having access to a "trusted point of contact" — which CARSTAR said have been proven to make a shop more profitable.
"Rewarding our tremendously hardworking team and bringing in new members allows us to better support stores, as leaders are now proportionate to the stores they serve," CARSTAR U.S. operations head John Burns said in a statement. "It is an exciting time for us at CARSTAR as the network is growing at an exceedingly fast rate, but now this realignment ensures our support for our stores will not waiver in the process."
But CARSTAR will accompany this increased attention to shop profitability with another reorganization focused on insurer profitability — two goals which might not always be in sync.
The company said it realigned the direct repair program-focused CARSTAR sales team "to be closer to the operations team and more self-managing."
"Aimed to alleviate pressures our insurance partners may be facing, CARSTAR has installed an estimatics review team, remains committed to upholding performance based agreements and works to ensure customers receive the same premier service at every CARSTAR location," the company wrote.
"Our sales team is driven to exceed our insurance partners' expectations, with the objective of being a total solution, by providing top level customer service and performance metrics," CARSTAR U.S. sales Vice President Arlo Johnson said in a statement. "Uniting the operations and sales team will ensure we continue to outperform the industry, and in turn, drive the success of our network, insurance partners and vendors."
Asked for more details on what the estimatics team would do, where the CARSTAR franchise owner sits in the process and whether not-included operations not defined in the DRP contract would be up for review, Johnson said in a statement: "Our central review team is in place to assist stores in meeting Insurance DRP guidelines and support estimating best practices."
The company also said its zone directors and area managers would deploy the CARSTAR EDGE Performance Platform to improve shop results. As it noted that EDGE had already been in place for four years in the U.S. and accomplished "trailblazing results," the new announcement appeared to be referring more to a rollout at CARSTAR's more than 200 Canadian facilities.
"EDGE is comprised of tested practices that are replicable and proven to drive franchise profitability, vehicles through the facility as well as operational improvements (demonstrated through key performance indicators)," CARSTAR wrote.
Featured image: Jacobus CARSTAR in Vancouver, Wash., is shown. (Provided by CARSTAR)
Share This: