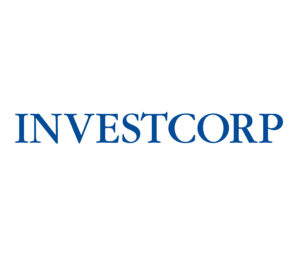 Signaling bullishness about the future of aftermarket parts, Bahrain-based Investcorp earlier this month announced it had purchased collision auto body parts distributor KSI Trading Corp. for an undisclosed amount.
Investcorp buys a variety of things for investment purposes and oversaw $22.2 billion in assets by the end of 2017. It raised $4.1 billion from investors and had $1 billion in liquidity on hand by the end of last year, giving it plenty of cash to develop the parts company — something it apparently plans to do.
"With this acquisition, Investcorp also sees an opportunity for KSI to grow by expanding geographically, through the opening of greenfield locations, pursuing acquisitions and establishing stronger relationships with insurance companies and multi-shop operators (MSOs)," Investcorp wrote in a news release.
The 34-year-old KSI has more than 600 employees in 25 locations across 14 states able to reach 10,000 auto body shops.
"In addition to top quality products, KSI has succeeded in providing superior customer service, rapid order turnaround and competitive pricing over the last three decades," Investcorp wrote.
It tapped LKQ North America sales and marketing Senior Vice President Christopher Patti to serve as KSI's new CEO. Patti, who has worked in the aftermarket since being hired at Keystone in 2007, oversaw LKQ's recycled; aftermarket; and paint, body and equipment sales.
"I'm thrilled to join the best-in-class team at KSI,"  Patti said in a statement. "With Investcorp as a partner, KSI is well-positioned to continue to deliver both strong growth and exceptional customer service."
"We are excited to partner with KSI, as they have proven their ability to execute through various market cycles," Investcorp North America Corporate Investment managing director Steve Miller said in a statement. "We have been extremely impressed with the quality and dedication of the KSI employees who have built this company.  We look forward to working with Chris and the entire KSI team and we are confident in the company's ability to continue to deliver results, increase market share and accelerate growth over the long term."
More information:
"Investcorp Announces Acquisition of KSI Trading Corp."
Investcorp, April 12, 2018
Featured image: The Investcorp logo is shown. (Provided by Investcorp via PRNewsFoto)
Share This: