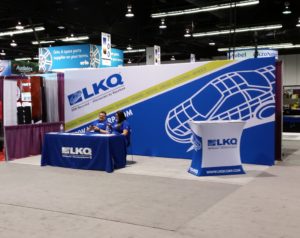 Certain parts of the country experienced a more severe winter last quarter than had been anticipated, forcing LKQ to sacrifice margin and hire or rent third-party freight and pay overtime to reshuffle inventory there.
"We were scrambling to satisfy the demand," CEO Dominick Zarcone told investors on a first-quarter earnings call last week.
Overall, the company posted organic growth of 6.5 percent in North America, "well ahead of expectations," Zarcone said. (Special thanks to Seeking Alpha, whose transcript of the call helped us quickly confirm what was said and check quotes.)
"We clearly started the year on a high note," Zarcone said.
CCC only found collision and liability claims up 0.8 percent nationwide between January and March.
However, "achieving this (LKQ's) robust level of organic growth … came at a cost, particularly in our collision parts business," Zarcone said. The company had to take on incremental operating expense to "maintain our industry-leading" service for shops.
LKQ had stocked its warehouses expecting traditional winter demand. But some states had  "material growth" in claims, with repairable claims growth as high as 5-6 percent, while most states in the West, Southwest and Southeast were "actually negative," according to Zarcone.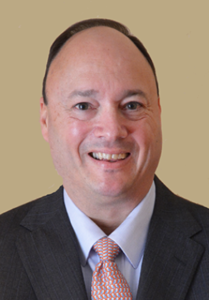 "We had to move inventory around the system in order to have the right parts in the right place to satisfy customer demand," Zarcone said. "This dynamic had a negative impact on operating margins in the quarter."
Chief Financial Officer Varun Laroyia agreed, explaining that the impact of weather on the Northeast and Midwest meant strong revenue growth, "but this came at a price, as we had to bring on expensive temp labor and incur overtime to keep up with demand."
LKQ plans to adjust freight codes for lower surcharges, find cheaper freight suppliers, and better manage its resources, he said.
Laroyia said the company's consolidated gross margin was down a percentage point, about a sixth of which could be blamed on North America.
The segment's operating expenses rose 0.8 percentage points, "largely due to personnel and freight expenses," he said.
Laroyia made a point of acknowledging "disappointment in our margins in the first quarter." LKQ prided itself on growing revenues, "but equally importantly, to do so profitably," he said.
"We haven't lost that discipline, … we also know that there is work to be done to address the margin pressure we faced in the first quarter," he said.
"LKQ is a very strong company," Zarcone said. "… It's not going to happen overnight, but we're very confident in our ability to get back to our traditional levels of growth and profitability."
North America gross margins fell from 44.4 percent to 43.3 percent quarter-over-quarter. Laroyia attributed about 0.7 percentage points of the decline to LKQ's aftermarket parts business because of several factors. The company faced rising costs from suppliers and commodities, such as sheet metal and resin, and higher charges for ocean freight.
LKQ did not increase net selling prices to match its higher inventory costs, he said.
"Efforts are underway to redress this issue on the location, district and region level to offset this headwind," Laroyia said.
LKQ also attributed much of its organic growth to batteries — a function of winter — and certified aftermarket parts, according to Laroyia.
"Both are lower-margin products, which diluted the overall margin profile," he said.
Even sales to DIYers produced lower margins, which Laroyia said might initially seem unusual given the 37 percent higher scrap prices in the first quarter.
However, the company processed "higher-cost cars" in 2018, leading to more gross margin revenue but a lower margin percentage, according to Laroyia. He said that higher scrap prices don't actually increase parts revenue much, creating a "diluted effect" on gross margin percentages.
LKQ also saw an increase in returns and receivables that cut its earnings per share down $0.02. (Which doesn't sound like much but is actually a big deal for Wall Streeters.)
Zarcone said that the increased expenses incurred by the company last quarter "should dissipate," leading to a "more normal cadence."
The weather left some areas' body shops "full up" and "incredibly focused on cycle time," according to Zarcone. He said this "no doubt" shifted demand from recycled parts to aftermarket options.
"Organic growth for the aftermarket parts outstripped that of salvage parts as the repair shops were looking to improve cycle times given the increased volume of work they were processing," Zarcone said. He said LKQ typically can get an aftermarket part to a shop faster — even sometimes the same day as it was ordered.
Asked if the LKQ board of directors had considered changing incentives plans for top management to focus on ROIC and margin growth, Zarcone said the metric of earnings per share couldn't be reached without hitting the correct margins.
"It is implicitly embedded," he said. "… We need to generate good margins in order to get paid."
The LKQ earnings call provides both a macro-level analysis on trends you might have seen in your particular shop last quarter and an important benchmark against which to measure your own facility. But the company's discussion also offers a valuable Business 101 refresher.
LKQ posted incredible organic volume and projected it stole market share from competitors. But rather than take a victory lap last week, it spent a notable part of the earnings call effectively reassuring analysts that it was still a good investment. The company understands that overall sales volume is irrelevant without an acceptable profit margin. That's an important distinction that some body shops fail to grasp.
More information:
LKQ first-quarter 2018 earnings call
LKQ, April 26, 2018
LKQ first-quarter 2018 earnings call slides
LKQ, April 26, 2018
Seeking Alpha transcript of April 26 LKQ earnings call
Seeking Alpha, April 26, 2018
Images:
The LKQ booth is shown at NACE 2016. (John Huetter/Repairer Driven News)
LKQ CEO Dominick Zarcone. (Provided by LKQ)
Share This: