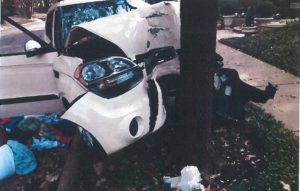 Attorney Todd Tracy, who made headlines last year with his successful lawsuit against a shop for failing to follow OEM procedures, has sued facilities which examined a vehicle, the dealership which sold it and LKQ for their alleged possible role in another fatal crash — and he said he plans to add the shop which actually performed the work.
Loughran et al v. Sanders et al involves a 2013 Kia Soul airbag which allegedly failed to properly deploy in a 46 mph frontal collision with a tree, killing driver Sarah Loughran, 34. Loughran's father had bought the vehicle just days prior, allegedly unaware it had been repaired with what Tracy called a recycled airbag assembly and module.
"The negligence of one or more of the Defendants was inherently undiscoverable until an accident occurred, and Plaintiffs had no objective knowledge of any actionable conduct until after the accident," states the lawsuit brought by Loughran's parents and on behalf of one of their grandchildren. "The negligence was essentially undetectable, inherently dormant, characterized by prolonged latency, and no immediate injury manifested itself to alert Plaintiffs until after the accident."
The case seeks an unspecified amount exceeding $1 million.
"Airbags were not observed in a deployed position at the time of the investigation," a University Park, Texas, police crash reconstruction states. Loughran was not wearing her seatbelt, according to the reconstruction, and authorities suspect her face and teeth struck the steering wheel and dash "with enough force to break through the plastic." The force of the impact broke multiple ribs and tore through her heart and aorta.
Tracy said the delta-V — the change in vehicle velocity from the collision — was more than 20 mph, indicating the airbag should have deployed.
Tracy traditionally sues auto companies and had originally planned to take Kia to court for a defective design. But just like the John Eagle Collision case, the investigation ultimately led him to absolve the OEM and look for culpability in the automotive aftermarket.
"Same damn situation," he said. The investigation found, "'My God, this isn't an OEM part,'" he said.
The Soul had been in a prior collision at some unspecified point and ended up at Insurance Auto Auctions in 2016. Tracy said the CARFAX history was clean. IAA records provided in response to the case show that the crash does appear on an AutoCheck report, which states that the airbag deployed and "MODERATE DAMAGE" was reported.
IAA records show Progressive deemed the vehicle a total loss following a prior impact which left the Soul, valued at about $11,929.43, with $11,055.92 worth of damage. Progressive in June 2016 indicated that the vehicle deserved a clean title given its cash value exceeding the repair cost and only "MINOR STRUCTURAL DAMAGES," according to IAA records. IAA itself estimated the vehicle to have suffered primary front-end damage and secondary frame damage.
IAA sold the Kia in October 2016, and it ultimately ended up in the hands of Extreme Auto Care, which sold the Kia to Jimmy Sanders and his Complete Auto Group later that year. It's unclear who repaired the damage flagged earlier by Progressive and the IAA.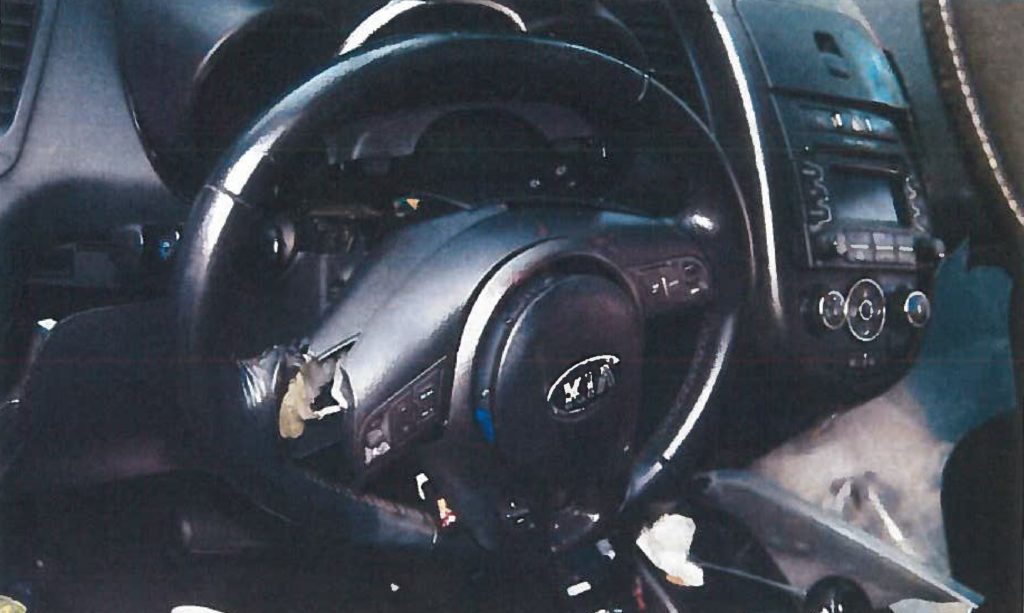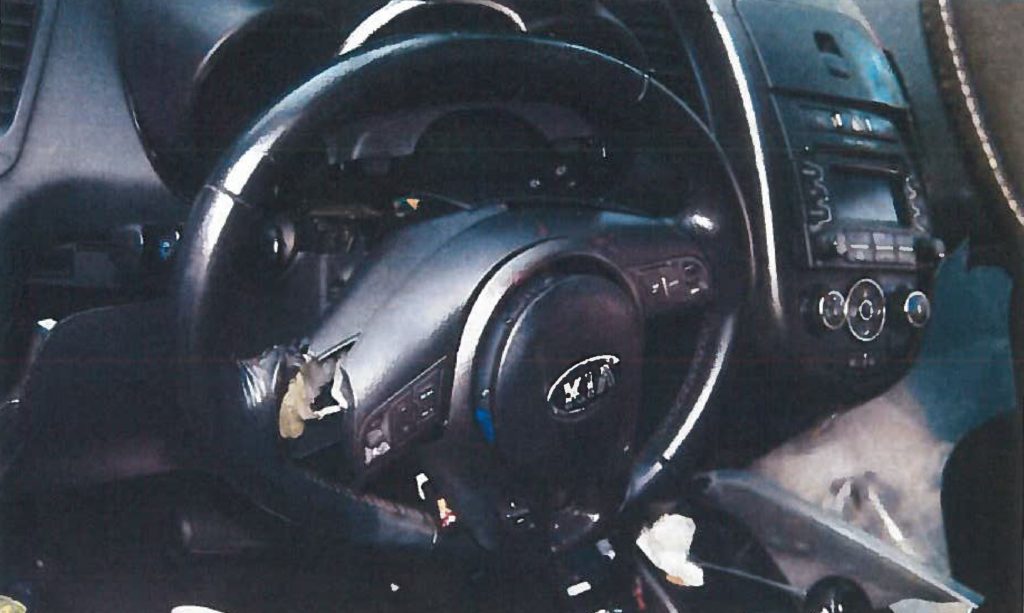 Sanders in December 2016 had the vehicle examined by Classic Kia, which advised him the Soul needed a replacement airbag module. Sanders wrote in response to a plaintiffs' records request that he ordered a recycled version of the part in December 2016 and had North Texas Auto Experts install the part at an unspecified date.
"After that, the vehicle was inspected, + passed Texas State Inspection," Sanders wrote.
A North Texas Auto Experts representative said in response to a plantiff's records request that the company closed in October 2017 and had no documents for the Soul or most vehicles serviced since November 2016.
Loughran died Jan. 11, 2017.
The message: "Do not use an aftermarket part on a critical safety component," Tracy said.
Loughran's family has sued LKQ for supplying the parts; Sanders and his Complete Auto Group; Classic Kia for allegedly allowing Sanders to leave without fixing the airbag in December 2016; and Lorentz Automotive, which saw an airbag light and diagnostic codes on the vehicle in November 2016 but also allegedly allowed it to leave. Tracy said North Texas Auto Experts will also be added to the litigation, and he didn't elaborate on Lorentz's inclusion.
"One or more of the Defendants had either failed to notice the vehicle's airbag was not working, or had installed an aftermarket replacement airbag part which did not work during the subject accident," the lawsuit states.
"It is an imprudent and negligent act for a dealer or service repair facility to place cars on the market or back on the road if the vehicle's safety systems are not all properly functional. The Defendants either knew this and/or should have known this."
A LKQ corporate attorney said Tuesday an outside attorney was handling the case but couldn't provide their name, and LKQ representatives did not respond to an email request for comment. Sanders and Complete Auto Group, Classic Kia and Lorentz Automotive have not yet returned Tuesday phone and online messages seeking comment. A former employee of North Texas Auto Experts declined to comment Tuesday, citing the potential litigation.
Like Tracy's John Eagle Collision case, this litigation has the potential to raise ethical debates about repair practices like the use of recycled parts, permitting a customer to leave with a vehicle both parties know to be in questionable condition, and repairing a vehicle per a customer's wishes over the OEM recommendations. Should Tracy and the Loughrans include North Texas Auto Experts in the litigation, this case will likely examine adherence to OEM repair procedures too.
Images:
Loughran et al v. Sanders et al involves a 2013 Kia Soul airbag which allegedly failed to properly deploy in a 46 mph frontal collision with a tree, killing driver Sarah Loughran, 34. Loughran's father had bought the vehicle just days prior, allegedly unaware it had been repaired with what Tracy called a recycled airbag assembly and module. (From University Park, Texas, Police Department; provided by Tracy Law Firm)
Loughran et al v. Sanders et al involves a 2013 Kia Soul airbag which allegedly failed to properly deploy in a 46 mph frontal collision with a tree, killing driver Sarah Loughran, 34. Loughran's father had bought the vehicle just days prior, allegedly unaware it had been repaired with what Tracy called a recycled airbag assembly and module. (From University Park, Texas, Police Department; provided by Tracy Law Firm)
Share This: