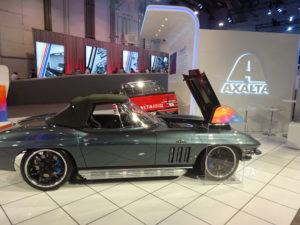 Axalta's first-quarter earnings call last week suggests that auto body paint prices will remain elevated given what the company has found to be higher raw material expenses and global inflation.
Chief Financial Officer Robert Bryant told analysts April 25 that the company was trying to offset cost inflation "across the board" by raising prices, and it has worked with all its customer sectors to appreciate "the persistent, and the real inflation." (Special thanks to Seeking Alpha, whose transcript of the call helped us quickly confirm what was said and check quotes.)
"We do see success rates varying slightly," Bryant said. However, the company had "notable success in performance coatings to date" — a major component of which has been the North American automotive refinishing sector. (However, Axalta's industrial grew from $198 million to $316 organically over the past year, putting it less than $100 million behind refinish globally.)
Bryant said Axalta's earnings before interest, taxes, depreciation and amortization margin held steady from the prior year despite its own higher raw materials costs, implying the cost had been adequately passed on to those customers.
"We're making really good progress in performance coatings," he said.
Bryant said the performance coatings segment saw a price mix which "exceeded six percent in some markets" and had 3.3 percent higher average selling prices.
"Pricing in all four regions was strong," he said.
CEO Charles Shaver said Axalta has focused on improving "mainstream and economy" refinish lines, as it believed that in a general inflationary environment it needed to focus on customer needs rather than try to force a produce upon them they can't afford.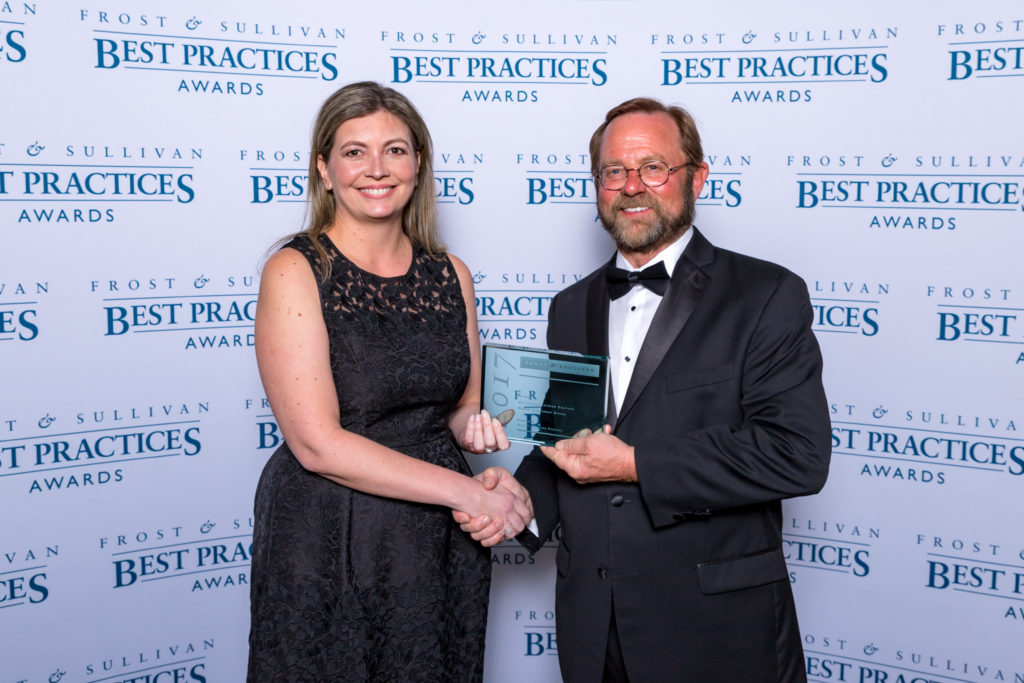 Shaver said that as expected, raw materials "continue to inflate," but the company has "begun to make progress" in raising prices to compensate and "accelerating" cost cuts.
The company's margins fell from 20.2 percent to 18.9 percent from 20.2 percent "from ongoing ram material inflation, offset partly by lower operating costs, slightly higher average prices, and foreign currency translation benefits," Shaver said.
"Clearly, the key focal point this year will be offsetting raw material inflation," he told analysts, describing Axalta's strategy as"pricing and productivity."
Bryant said the company also continues to make "really good progress" on reducing internal expense. In March, the company enacted an internal Axalta Way cost-cutting target of $200 million. It beat its savings budget goal for the first quarter and felt that $200 million could indeed be achieved over the next four years, he said.
Shaver said Axalta continues to "address the relentless upward pressure of raw material and logistics inflation, and our offset plans remain a top priority" in the coming months. Bryant said the company's adjusted EBITDA outlook rose slightly from $940-$980 million to $950-980 million because Axalta was optimistic that cost-cutting and higher prices could offset its raw material costs.
Targeting OEMs
Axalta also will pursue price increases from OEMs, according to the earnings call.
Bryant said the average price mix in transportation — a segment which is predominantly light vehicle OEMs — fell to low- to mid-single-digits. He said the sector showed strong growth in lower-price products among new customers, and Axalta had given some OEMs price concessions in mid-2017 — which were retroactive to Jan. 1, 2017.
However, Bryant said the company was in talks with light-vehicle customers about price increases.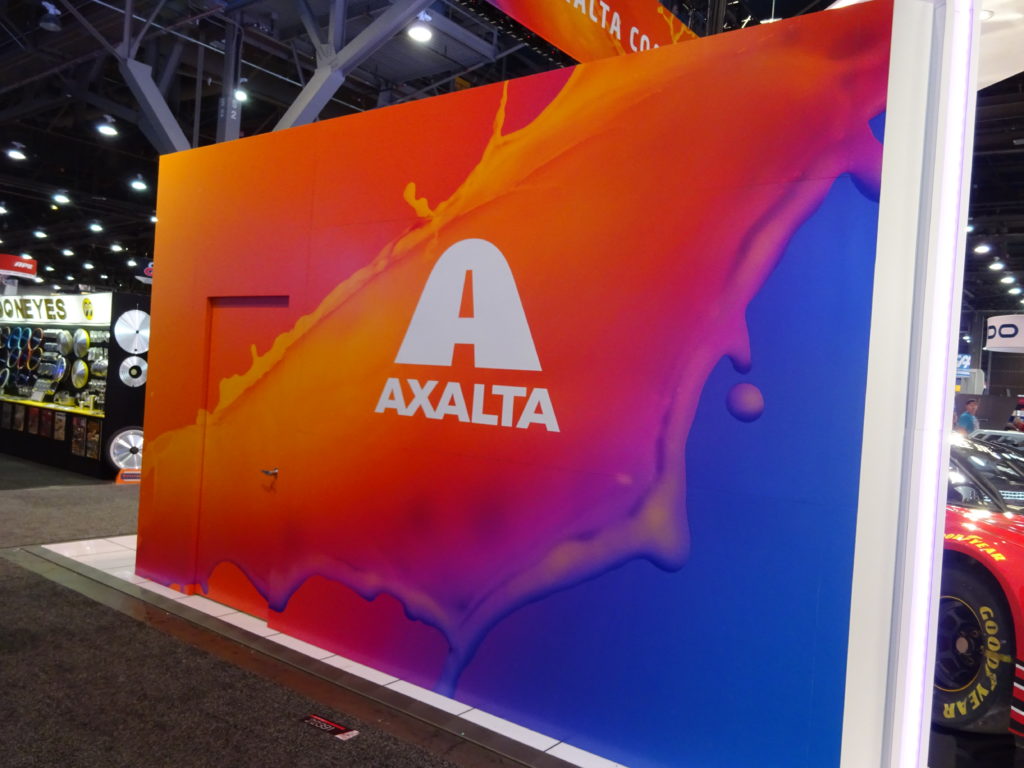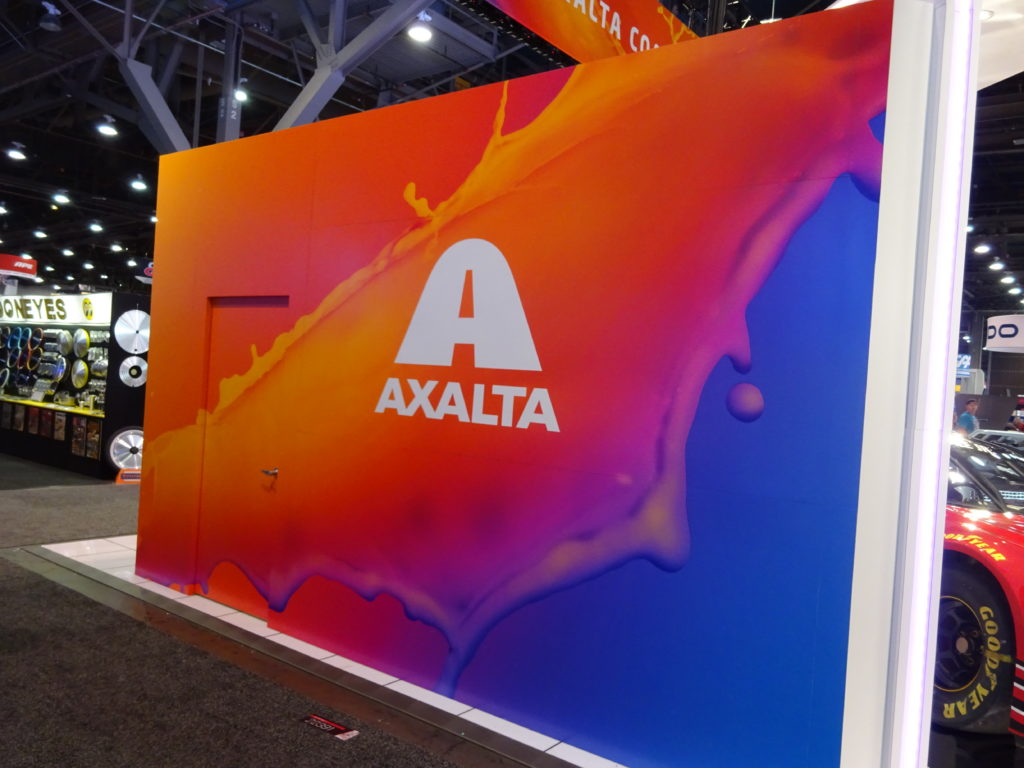 Asked if Axalta's plan was to stabilize the price or increase it beyond that, Bryant said the company's goal was to improve profitability.
He said he thought the company's light-vehicle customers were starting to understand raw material inflation "has to be dealt with" but those talks take time, and there would be a "lag effect."
"I think we have a number of levers," he said. He said Axalta was working with OEMs on both the cost of paint and the price of paint application — which was 4-5 times paint cost.
Bryant said the raw material had a total impact of 11 percent in the first quarter. "It's relatively consistent between the two segments," he said, an apparent reference to the company's performance coatings (which includes body shops) and transportation coatings (which includes OEMs) branches.
Bryant said Axalta's price increase timing will continue to "move around" based on whatever raw materials cost. A plan when oil was $54 a barrel would change at $68, and if the commodity went to $70-$75, prices would be impacted further, he said. Bloomberg early Wednesday afternoon put the price of WTI Crude at $67.43 a barrel.
Alternative options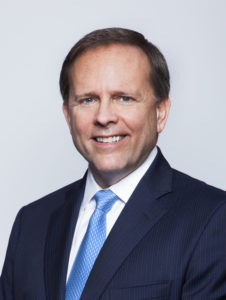 Shaver said epoxy costs had risen 40-50 percent in certain areas, and the cost of polyester was up as well. He said it's hard to produce a substitute or reformulation, but Axalta had been working on reformulations with epoxy, polyester and acryllic resins to deliver the same performance with a cheaper resin.
Shaver said Axalta probably had 30-40 such efforts to find a different formula. He said if the company thinks it's just a short-term spike and the price will fall, it avoids "draconian action," but "I think you'll see more of that in the future."
"I think we're in for … just generally higher inflation across the board" over the next couple of years, he said, referring to all costs, not just paint chemistry.
Bryant said the company also has seen progress in trying to increase its supplier options in areas where it's just single- or double-sourced on raw materials. An Axalta team works on nothing but supplier development, he said.
"They've been quite active," he said.
Competitors in the same boat
Shaver said that despite the price increases, the amount of business Axalta lost was "just negligible."
"It's almost nothing," he said. He said he credited his sales teams for starting early and explaining Axalta's rationale to customers.
Jumping ship to a competitor might not work anyway. For example, PPG's April 19 first-quarter earnings call indicates that it too is raising prices and cutting costs in response to inflation, based on a Seeking Alpha transcript.
Shaver said that over the past quarter, certain competitors "have been slow to the party" in realizing price increases would stay. However, earnings calls and behavior over the past 90 days indicate the competitors realize "It's paramount to be protecting their business and raising price," he said.
He said this greater discipline seems to exist in both large multinationals and local-level industrial and refinish competitors, and Axalta was "seeing less" of companies attempting to do a "share grab" with lower prices.
More information:
Axalta first-quarter 2018 earnings call
Axalta, April 25, 2018
Axalta first-quarter 2018 earnings call slides
Axalta, April 25, 2018
Seeking Alpha transcript of April 25 Axalta earnings call
Seeking Alpha, April 25, 2018
Seeking Alpha transcript of April 19 PPG earnings call
Seeking Alpha, April 19, 2018
Images:
The Axalta booth at SEMA 2017. (John Huetter/Repairer Driven News)
Axalta North America Refinish Director Patricia Morschel, accepts Frost & Sullivan's 2017 Global Automotive Refinish Coatings Market Leadership Award from Frost & Sullivan best practices global Vice President Jeff Frigstad. Frost & Sullivan recognized the company in March 2018. (Provided by Axalta)
Axalta CEO Charles Shaver. (Provided by Axalta via Business Wire)
Share This: