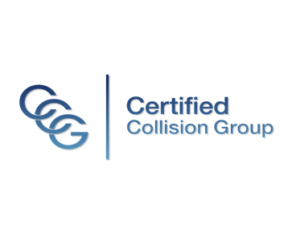 Certified Collision Group, which allows single-location and small multi-shop operations to team up and have the power of national MSOs, announced Monday it had added another 57 locations to date this year.
The network of independent shops has risen to "200-plus locations," it wrote in a Monday news release. While it declined to provide its exact shop count for an October 2017 article, our rough tally then estimated around 190 facilities.
Last year, CCG had racked up 52 new locations between Jan. 1 and July 24, 2017, which would seem to put its growth rate slightly higher this year (assuming it didn't lose too many facilities, if any).
"Since CCG's launch September of 2015, our finite target audience for participation continues to be guided by strongly vetted Key Performance Indicator results that we strive to consistently deliver.  The stability of our platform allows CCG to scale smartly at a rapid pace ― solely with those that both perform and are committed to advanced OE certification capabilities," CCG CEO Bruce Bares said in a statement. "With recent additions of strong single-store operators, high-profile regional MSO's, and dozens of DRP's into our centers ― our team is on track to deliver against a plan that creates industry stability. Our growth continues to enhance stronger-than-ever value propositions for our Affiliates, Insurance, and Supplier partners."
CCG on Monday repeated an earlier prediction that it would top $1 billion in annual sales by the end of 2018. In October 2017, the company had done about $600 million, which it said made it the de facto No. 5 in collision repair chain income. At the time, Bares said CCG shops were averaging $350,000 monthly.
For context, FenderBender reported in January that CARSTAR hoped to reach $1 billion in sales this year as well. Fixed Ops Journal in 2016 reported that all of the Big 4 — Service King, ABRA, Gerber and Caliber — expected to do $1 billion annually.
Service King and ABRA reached that tally for the first time in 2016. Gerber appears to have done so in 2015, if not earlier. It's unclear when Caliber first cracked that amount.
CCG was in 29 states (it had only 27 states in October 2017), and was "rapidly expanding," the company said.
CCG's growth is impressive, considering that the company limits its membership to OEM-certified shops (or those willing to be certified within six months) referred by either another CCG shop or one of its vendor or insurer partners. Shops need to have strong KPIs, standing in their community, and a succession plan.
CCG doesn't take a cut of revenue, merely charging a flat startup fee Bares described as less than $2,000 and monthly fees of less than $1,000. Shops who gain volume from direct repair programs negotiated by CCG also pay a per-vehicle bounty back to the chain, but it's far, far below the revenue brought in by those cars.
CCG shops don't lose their independence and aren't required to participate in DRPs at all. But those who do offer insurers "the power of more than 1,400 OE structural certification badges," according to the news release.
"Our leadership's commitment, know-how and capabilities to truly help the industry's top Collision Repair operators, while providing Insurance partners a proven national network that delivers predictably consistent outcomes, is something we are proud of and passionate about," CCG co-founder and insurance services Vice President Thomas Adams said in a statement. "CCG's design and mission since day-one is to help the very best within our industry ― top independent Collision Repair businesses whose owner-operators consistently invest in performance and OE Certified capabilities, and forward-thinking Insurance partners we are best aligned with to serve.  Adding the right new insurance carrier relationships for our Affiliates is driven by immediate insurance partner needs to service their policyholders/members with CCG location choices that consistently and verifiably out-deliver their competitors in satisfaction, quality, LOR and precision performance indicators, plus offer advanced OE certified capabilities." (Emphasis CCG's.)
The company can offer shops "now 40" national vendor partnerships, it wrote Monday. In July 27, it said it had achieved 44 vendor partnerships (it's unclear if these were all national) and had 25 more in the works.
In other network growth news, 1Collision Network on Monday announced it had added four shops for a total of five locations in Illinois, California, Nebraska and Minnesota.
"Having just opened our 2nd location, we are looking forward to working with the 1Collision Team, providing us with their corporate level support with marketing, operations, and financial services," Steven Kotik, owner of new California Bay Area affiliate International Auto Body, said in a statement.
Featured image: Certified Collision Group, which allows independent auto body shops a way to reap the economies of scale of an MSO without having to sacrifice independence, boasted Monday that it had grown to become the fifth-largest collision repair operation in the country. (Provided by Certified Collision Group)
Share This: