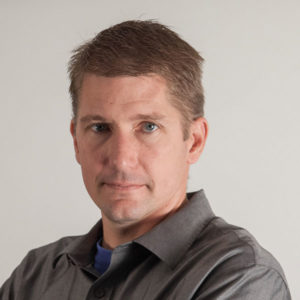 Founders of the brand-new Kansas Auto Body Association structured the group to avoid the mistakes that plagued or even ended other trade associations, according to President and co-founder Jeff Oldenettel.
Assuming the new KABA succeeds — and the two-week-old trade group already shows signs of being a hit — the thought process Oldenettel described May 7 might provide a playbook for repairers seeking to establish an association in their own states.
Oldenettel, who runs Brandon Steven Motors' two-location Eddy's Body Shop, said he'd seen too many trade associations fail because they went at it for the wrong reasons. They were established to fight for or against direct repair programs, or to attack or embrace insurers, he said.
Instead, KABA was founded with a mission of educating shops and consumers and to "raise the professionalism" of the industry and make it a career path, Oldenettel said. Anyone is welcome as long as they're dedicated to "proper repairs" and educating the consumers.
Smaller shops might lack the staff to have someone dedicated to research, and KABA might help provide easier access to that information, Oldenettel said.
All shop classifications may join. "We're not attacking anybody," Oldenettel said. KABA's ranks includes MSOs, dealership centers and independents, he said.
"We're all over," he said.
Membership dues for repairers are based upon shop size, he said.
Both vendor and shop KABA memberships are available, but trade group's bylaws limit the KABA board to one vendor representative, according to Oldenettel. (However, a vendor board member is not a requirement; a shop may fill that seventh seat as well.) Currently, co-founder Ementi Coary of Mitchell, who approached Oldenettel about joining the trade group last year, holds the one vendor board slot.
A single possible board seat ensures the association stays "collision-center-led. Not overrun with vendors," Oldenettel said. He said he's seen other body shop associations become too vendor-packed and deliver a "sales pitch."
Oldenettel said past Kansas trade groups were city- or region-centric, rather than being statewide. But he said KABA can't just be about Wichita or Kansas City. To that end, the organization's July 28 event will be in Salina, which Oldenetl called more centrally located and within three hours of "anywhere in the state."
Oldenettel said the group only has five of its seven possible board seats filled, and he said he hoped to bring in owners from the Western part of the state. "Everything's not big city," he said.
He said Kansas probably had more rural shops than those in its metro areas.
KABA only released word of its existence in a Thursday news release, but "we've had good response," according to Oldenettel. More than 250 people had registered for the May 9 Todd Tracy presentation as of May 7.
Vendors and shops have already signed up as members, he said. "For us, that's the key," he said: participation.
More information:
Kansas Auto Body Association website
Featured image: Kansas Auto Body Association President and co-founder Jeff Oldenettel. (Provided by KABA)
Share This: