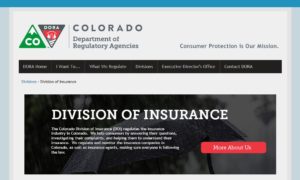 Last year, we examined how the Iowa Insurance Division declared itself unable to help if an insurer decides to ignore OEM repair procedures. Recent events suggest the Colorado Division of Insurance, whose website proudly declares "Consumer Protection is Our Mission," might be in the same boat.
Englewood, Colo.-based Nylund's Collision Center had filed a complaint April 5 regarding State Farm's handling of a supplement.
The 2010 Lexus RX450H brought in to Nylund's had been struck by a State Farm policyholder, according to Nylund's, which claimed the carrier "deliberately" short-paid the repair bill by $2,972.26 in March. The customer was having health issues, and her father, who was handling the claim for her, called his agent to submit a claim through his Auto-Owners Insurance.
"Robert's agent contacted State Farm to see if he could help influence State Farm to properly handle the claim," the shop wrote. "We later received a call from an inside adjuster at State Farm requesting requesting that we match and lock their supplement and resubmit a new supplement."
Nylund's submitted a new supplement March 30, and a State Farm adjuster returned four days later and produced a "deliberately lowballed" estimate $1,434.98 short of what the shop felt was necessary, Nylund's wrote.
It filed the complaint two days later.
"We believe State Farm to be violating the law by denying coverages without providing written documentation to the vehicle owner, deliberately attempting to low-ball the cost of repairs, and by not funding the proper repairs to return the vehicle to pre-loss condition," the shop wrote.
It accused State Farm of ignoring OEM repair procedures and paint manufacturer repair procedures.
"It is our understanding that the insurance companies need to be following the manufacturer repair guidelines, and State Farm is clearly not following the vehicle manufacturer repair guidelines, or our paint manufacturer guidelines, and instead State Farm is attempting to transfer cost to the vehicle owner," Nylund's wrote.
The body shop's demands — the complaint form asks what the complainant thinks would be a fair resolution — were simple. It sought to have State Farm follow OEM and paint manufacturer procedures and pay the $1,434.98 difference, the customer's rental car expenses and a $250 fee for Nylund's' administrative hassle.
An April 17 letter from State Farm estimatics section manager Ed McVoy to the DOI states that State Farm had revised its estimate again for a difference under $1,000. However, Nylund's estimator Paul Beauchamp wrote in an email May 4 that the carrier was $1,315.62 deficient.
"State Farm added in some additional R&I, the replacement of the front door weatherstrip because it is one time use, seam seal of the new fender, refinish time to E-Coat the back side of the new fender, and a 2nd cover car and tire disposal fee," he wrote.
McVoy's letter to the state mentions a factor which might have contributed to the discrepancy: "Another example of estimating system generated time differences is that our software is from the most recent April update whereas Ny|und's is from March which caused part price inaccuracies."
However, it's important to note that the first of the disputes mentioned in the complaint occurred in March, not April, and this parts-specific answer doesn't speak to the other issues raised by Nylund's.
Nylunds provided copious documentation to the DOI, including PPG's response to a Society of Collision Repair Specialists inquiry into clearcoat blending and clearcoat guarantee, relevant Audatex P-pages, Lexus CRIBs No. 65 and 159, photos and an explanation of exactly why State Farm's positions were in conflict with OEM repair procedures.
McVoy countered by telling the DOI:
The basis for the difference between Nylund's and State Farm's estimates is a disagreement in what repair procedures are necessary to facilitate an industry standard repair. One example of this difference is that Nylund's estimate includes refinishing the door jambs. This is not necessary; therefore, removing and replacing the vehicle emblems/labels and the removal and reinstallation of doorjamb components is also not necessary.
Another example is that Nylund's has estimated a remove and install sublet price for the pillar vent glass panel. The State Farm estimate allows a labor time for the shop to perform these operations. In this market, it is customary for shops to have the equipment and capabilities to perform this type of repair. Our estimate reflects collision and estimating software labor times that have not been altered.
Our estimate has been prepared using estimating software and repair procedures consistent with the repair industry in general, and the Denver-Metro area in particular. There are several instances where the estimate prepared by Nylund's has estimating software times that are higher than our software pre-stored times. Another example of estimating system generated time differences is that our software is from the most recent April update whereas Nylund's is from March which caused part price inaccuracies. Contrary to Mr. Beauchamp's assertion. State Farm is not in violation of repair or customer notification laws contained in the Colorado Motor Vehicle Repair Act. We notified our customer … in writing after each inspection and provided her with a copy of the estimate. We did not receive any indication … that she did not receive our documentation.
We asked Robert Grieve, Nylund's owner, for comment on State Farm's assertions.
I am not familiar with what goes on in other shops in the Denver market other than the exposure we have had with many post repair inspections we have performed.  Most of which were deemed total losses due to their horrible repairs.  If leaving exposed tape lines in the jamb is Denver's "industry standard", that would be an individual business decision and certainly not a consumer-centric one. …
We do not repair vehicles based on what other shops in the market are doing or not doing or charging for or not charging for.  Instead, we rely on the vehicle and paint manufacturers documentation for proper repairs. …
Another interesting comment in their letter is that they claim "the basis for the difference between Nylunds and State Farm's estimate is a disagreement in what repair procedures are necessary to facilitate an industry standard repair."  First, we are the repairer and the one ultimately responsible for the quality, safety, and durability of the repair, not them.  They are only there to fund the repairs, not dictate them.
Contacted for comment on the dispute, State Farm Colorado spokeswoman Angie Harrier wrote, "State Farm has nothing to share with Repairer Driven News."
DOI response
Sorry, the DOI ultimately concluded May 1, but we can't hold State Farm to OEM repair procedures.
"There are no insurance laws under Title 10 that require insurers to follow the manufacturer guidelines on vehicle repair," senior insurance analyst Stephen Lopez wrote. "If you know of such a law please provide the law citation number. However, there are two laws that come close. C.R.S 10-4-120(2)(I)(3)(a)(b)(c), which states the Company must repair the vehicle to its pre-loss condition based on 'generally accepted insurer-based methodology, or market surveys that determine a fair and reasonable market prof for similar service.' The other is C.R.S 10-3-1305, which allows the use of non OEM parts."
The only recourse would be to sue State Farm, according to the department in charge of regulating insurance.
"You could file legal action against the Company," Lopez wrote. "I've spoken to consumer's who filed suit and won. Regrettably, the Division does not have judicial power to settle this dispute."
Nylund's pointed out that CRS 10-4-120 requires that insurers must "Assume all reasonable costs sufficient to pay for the beneficiary's or claimant's repairs including materials or parts, less any applicable deductible or reduction for comparative negligence."
"The key word is reasonable; however, the law doesn't provide guidance on what is reasonable," the DOI wrote back. "I see that you and the company have been going back and forth on this issue for a while, but the division is not able to resolve this dispute.
"I would advise the vehicle owner to pursue legal action. She would serve the company's insured who would then refer the matter to the company for response to the lawsuit."
Think about that. The department claiming "Consumer Protection is Our Mission" and charged with regulating insurers says it can't actually do either when an insurer denies individual elements of a claim. In fact, it's declaring that the only way to force an insurance company to behave is to have a consumer sue another consumer. Granted, the at-fault party can — as the DOI notes — have State Farm handle it under their policy, but still…
Beauchamp said Nylund's let the customer know of the issue, and the customer has authorized the repairs.
"The guest has agreed to pay the difference, and because they are a claimant, we have instructed them that they can either sue the State Farm insured or seek Diminished Value to recoup their out of pocket expenses," he wrote. "It sounds like the guest wants to go the easiest route to recoup their out of pocket expenses and we be filing a Diminished Value Claim once the vehicle has been repaired. We have given the guest Auto Damage Experts information, so that they can do so. We are still in the repair process of this vehicle, and we are currently prepping the vehicle for paint. We may end with a higher dollar amount out of pocket to the guest because State Farm will not pay based off of a paint materials invoice, and instead they only pay $32.00 rate multiplied by the number of refinish hours on the vehicle. We will also be sending in a final supplement to State Farm once we are closer to the end of repairs and we will see what the final out of pocket expenses will be at that time."
Images:
The Colorado Division of Insurance, whose website claims "Consumer Protection is Our Mission," responded to a complaint that it can't help a consumer whose insurer refuses to pay for OEM repair procedures itemized on a claim, and the only recourse was the courts. (Screenshot from www.colorado.gov)
Photo documentation provided by Nylund's Collision Center to the Colorado Division of Insurance over an April 2018 short-pay complaint against State Farm is shown. (Provided by Nylund's Collision Center)
Share This: