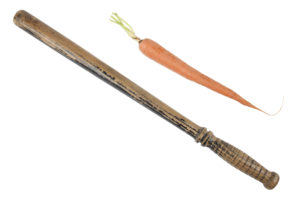 Individual shops might be held to a different set of DRP metrics than their national-level bosses as insurers and MSOs implement performance-based agreements, an interview with a local manager for a large national company suggests.
The manager said he thought State Farm under a new performance-based agreement with his chain in part now judged the MSO on whether it hit a "Total Cost of Repair" (TCOR) score. He called this State Farm metric a "fancy term for severity."
The chain agreed to give State Farm a certain percentage discount across the board. If its TCOR score improved in a way State Farm liked, the MSO could reduce the percentage discount, according to the manager.
Maintaining this score also allowed the MSO to automatically put new shops on the Select Service program — regardless of existing saturation in the market, according to the manager's understanding of the deal.
The manager's sense was that State Farm only cared if the national TCOR score hit the target — it didn't care how the chain got there. His interpretation was that the MSO didn't have to use PartsTrader to buy parts or use a set percentage of alternative parts to obtain the necessary savings — it just had hit the number.
Logically, this makes sense — why would State Farm corporate care if a shop uses a price-matched OEM part instead of an aftermarket one? Their bottom line would be the same.
However, our source's shops were still being directed to use PartsTrader by his brand's management, and State Farm continued to track his individual shops on their use of aftermarket parts, he said. All the RPMs related to vehicle severity remained in place, rather than the shop just having to hit a particular overall number in whatever way it deemed appropriate.
The manager's information might shed light on the rationale behind the end of the PartsTrader DRP mandate on Caliber and an unconfirmed report that Gerber will be allowed to add new facilities to the Select Service network regardless of market conditions — assuming the latter is true.
A representative of Gerber parent company Boyd Group on Friday said he was looking into the matter and the company's response, but did not return a follow-up call or email as of our deadline Tuesday. Asked Friday generally for examples of perks granted national MSOs, State Farm said Friday it had nothing to share.
More on performance-based agreements
Performance-based agreements are a relatively new trend in the collision repair industry, but they seem to be a crucial consideration for MSOs — and possibly even smaller regional chains. A March 2017 FenderBender report, for example, features a seven-shop Pennsylvania company with PBAs.
CARSTAR insurance Vice President Arlo Johnson in January 2017 told media said the majority of carriers seemed to be "at a minimum, experimenting with this in some form," something he said wasn't the case a year prior.  In January 2018, the company declared insurer performance-based agreements one of its key initiatives.
"The repeatable, high performance standards drive the ability to secure additional performance-based agreements," CARSTAR wrote in a news release. "These relationships, in which carriers and collision repair companies have mutual interest in strong performance, will continue to grow."
The Boyd Group made a similar point in its May quarterly report.
"As performance based DRP programs with insurance companies continue to develop and evolve it is becoming increasingly important that top performing collision repairers, including Boyd, continue to drive towards higher levels of operating performance as measured primarily by customer satisfaction ratings, repair cycle times and average cost of repair," Boyd wrote to investors. "To this end, Boyd will continue to make investments to enhance its processes and operational performance."
Under a traditional DRP, a shop failing to meet certain targets developed by an insurer at worst faced having the carrier send fewer referrals or ultimately drop the repairer from the program.  Under a performance-based agreement, a partner collision repair company also might have to pay the insurer a monetary penalty if it fails to achieve certain goals — but the shop receives extra credit for surpassing those metrics, Johnson said in 2017.
Share This: