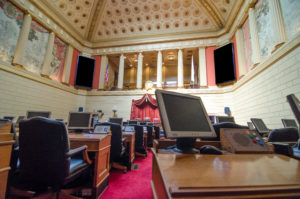 A bill expanding restrictions on insurers requiring aftermarket parts in collision repair and banning insurers from requiring auto body shops to deviate from OEM procedures has passed both houses of the Rhode Island Legislature.
Senators approved Senate Bill 2679 with a 33-0 vote in May. (Four senators didn't vote.) On Tuesday, representatives passed companion House Bill 8013 with an amendment declaring the legislation wouldn't apply to glass repair.
"We anticipate the Senate will pass the House version and it will be transmitted to the Governor," bill advocate Jina Petrarca wrote in an email on Wednesday.
The House voted 59-8 in favor of the bill. Seven representatives didn't vote, and Rep. Carol McEntee (D-Wakefield)
The bills change the time barring an insurer from requiring "the use of aftermarket parts when negotiating repairs with any repairer unless the repairer has written consent from the vehicle owner to install aftermarket parts" from 30 months to 48 months from the date the car was made.
Insurers and repairers must now for 48 months instead of 30 "provide a written notice to the vehicle owner that: (i) he or she may require the insurer to pay for and the auto body shop to install 'original equipment manufacturer parts' or OEM parts' in the repair of a motor vehicle; or (ii) he or she may require the insurer to pay for and the auto body shop to install 'non-original equipment manufacturer parts' (non-'OEM parts') in the repair of a motor vehicle," the bill states.
The bills extend these protections to third-party claimants and subject all parts — not just traditional body parts — to the law.
Finally, the bills declare, "When 'OEM part(s) are used in the repair of a motor vehicle, no insurance company may require any repairer to use repair procedures that are not in compliance with the recommendations of the original equipment manufacturer."
---
More HB 8013/SB 2679 coverage
---
An OEM repair procedures mandate might bar the use of recycled and aftermarket parts for good, opponents said regarding an earlier version of the bill. Automakers typically do not recommend anything other than new OEM components.
Supporters said such a blanket ban wasn't the intention, and the revised text appeared intended to address that concern. However, the language arguably could still be extrapolated to that conclusion.
The amended House bill alleviates another objection to the bill by declaring the auto glass repair industry exempt from the measure.
This chapter shall not apply to the repair or replacement of motor vehicle glass performed by licensed motor vehicle glass repair shops pursuant to chapter 38.5 of title 5," HB 8013 states.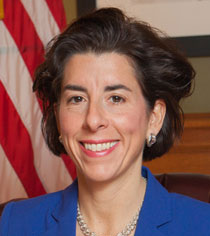 SB 2679 has no such exclusion, however, which means lawmakers will have to hash out which version should be sent to Democratic Gov. Gina Raimondo.
Safelite legislative affairs Vice President Scot Zajic had called for such an exemption, similar to how the glass and auto body industry collaborated on separate licensing rules for glass technicians years ago.
Rhode Island law demands a glass technician be trained (one of the few states to do so, Zajic said) and follow the ANSI standard. That standard calls for OEM repair procedures to be used, but a leading glass expert said it also allows for exemptions in non-safety-related cases. For example, a glass installer might use a tool that allows one technician to perform the work for which the OEM demands two employees, Zajic said.
"We feel very comfortable with what we've created in Rhode Island," Zajic said in May. "… Just exclude us. Just move on."
A phone and online message to Raimondo's office Wednesday afternoon inquiring if she would sign either bill and which version she preferred has not yet been returned.
Be heard: Rhode Island legislator contact information can be found here and here. Raimondo's contact information can be found here.
More information:
House Corporations Committee hearing on Senate Bill 2679
Rhode Island Legislature Capitol TV, April 24, 2018
Senate Judiciary Committee hearing on House Bill 8013.
Rhode Island Legislature Capitol TV, April 3, 2018
Images:
The Rhode Island House of Representatives is shown. (Marc Dufresne/iStock)
Democratic Rhode Island Gov. Gina Raimondo. (Provided by Rhode Island Secretary of State)
Share This: