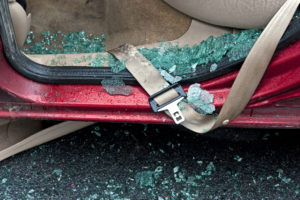 Calling it the question "that most keeps me awake at night," Collision Advice CEO Mike Anderson on Monday reported survey results showing a lack of shop billing for seat belt inspections — and insurer reimbursement of the repairers who do.
The data came from several hundred collision repairers' responses to the April "Who Pays for What?" survey on body repair operations conducted by CRASH Network and Collision Advice. The quarterly surveys survey hundreds of shops about whether they are invoicing multiple not-included operations and if insurers are agreeing to those requests if so.
"Of the nearly 100 procedures and items we ask about over the course of four surveys each year, this is the one that most keeps me awake at night," Anderson said in a statement.
About 31 percent of shops who ask to be reimbursed for the procedure when dictated by OEM repair procedures reported being paid "always" or "most of the time." However, it was more likely for insurers to "never" pay the shop for their work — and still even more likely the shop had never asked. Around 60 percent of respondents reported never pursuing reimbursement.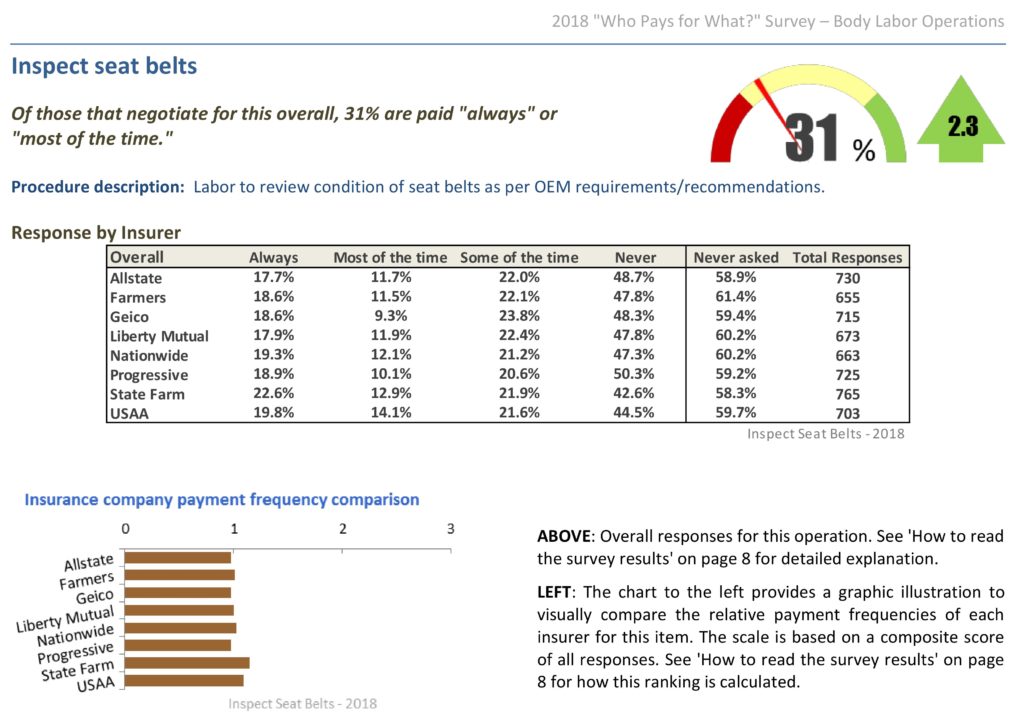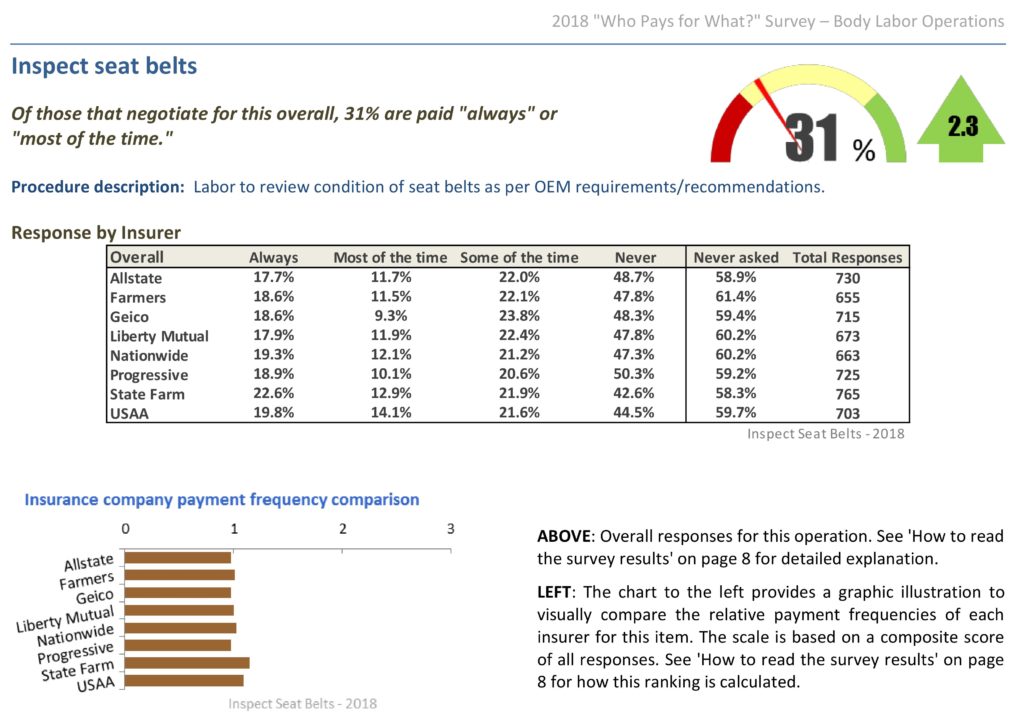 Anderson feared this absence of requests stemmed from ignorance rather than generosity.
He said in a statement this was "very concerning in that it indicates to me that too few shops are researching OEM repair procedures and are thus not aware" of OEM requirements.
"Some even go so far as to state seatbelts must be replaced if they were in-use during a collision," he said in a statement. "Some OEMs also state that the inspection process includes using a scan tool."
As is usually the case in the "Who Pays?" surveys, State Farm and USAA were the most likely to reimburse shops.
"The survey, to which more than 1,000 shops responded, did offer some indication the industry is becoming more aware of the need for inspection of seat belts during collision repair. The same survey two years earlier found that fewer than 1-in-4 (24 percent) of shops said they were paid regularly for the procedure," CRASH Network and Collision Advice wrote in a news release. "That had climbed to 31 percent this year. The percentage of shops that said they'd never sought to be paid for the procedure had fallen somewhat from about 62 percent in 2016 to about 59 percent this year."
Help the industry by taking the current "Who Pays for What?" survey on frame and mechanical operations here through July 31. All answers are kept confidential — data is published only in the aggregate — and participants receive a copy of the report. Collision Advance and CRASH Network encourage a shop to designate the person "most familiar with the shop's billing practices and the payment practices of the largest national insurers" to complete the poll, which they say takes about 15-30 minutes.
More information:
Take the 2018 frame and mechanical operations "Who Pays for What?" survey
"Who Pays for What?" body repair operations results
OEM1Stop OEM repair procedures portal
Images:
Calling it the question "that most keeps me awake at night," Collision Advice CEO Mike Anderson on July 2, 2018, reported survey results showing a lack of shop billing for seat belt inspections — and insurer reimbursement of the repairers who do. (SoCalShooter/iStock)
April 2018 "Who Pays for What?" survey results show a lack of shop billing for seat belt inspections — and insurer reimbursement of the repairers who do. (Provided by Collision Advice and CRASH Network)
Share This: