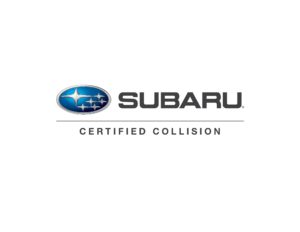 Subaru will give its dealerships the first crack at its certified collision repair program before opening the network to independent collision repairers, possibly as early as this fall, national wholesale parts manager John Lancaster said Tuesday.
This gives independent auto body shops looking to join the brand's network a little time to gather the required gear and training — assuming they don't have much of it already through another certification program.
Lancaster said Subaru's growth over the past eight years — the company sold 263,820 vehicles in 2010, more than doubling to 647,956 in 2017 — and its more advanced technology on vehicles prompted the company to launch a certification program.
"We kind of thought it was the right thing to do," he said.
The goal was to make sure Subaru's customers received correct repairs. "That's like the sole driver behind this," Lancaster said.
The company's other goal was to expand the "Subaru experience" to collision centers, according to Lancaster. Only about 25-30 percent of Subaru dealerships have a body shop, he said. The company duplicated this mix with a three-month pilot involving about 10 retailers and 20 independents ending June 15. The pilot taught Subaru a few lessons and led to a few minor tweaks, but no major overhauls.
"We're confident with what we've done," Lancaster said.
Dealerships have been allowed to sign up since June 15. "We support them as much as we can," he said.
Once Subaru has "exhausted that," independents may apply to join the network, according to Lancaster. He said Subaru estimates this expansion could occur by the fall, but the OEM should have a better sense in the next month and a half of when it will start taking those applications. The approximately 20 independent shops participating in the trial will be allowed to remain certified; they won't have to wait for the start of the non-dealership enrollment period.
No dealer sponsorship will be required for independent shops to participate in the program, according to Lancaster, though he noted Subaru would like a nice symbiotic relationship between dealerships and body shops.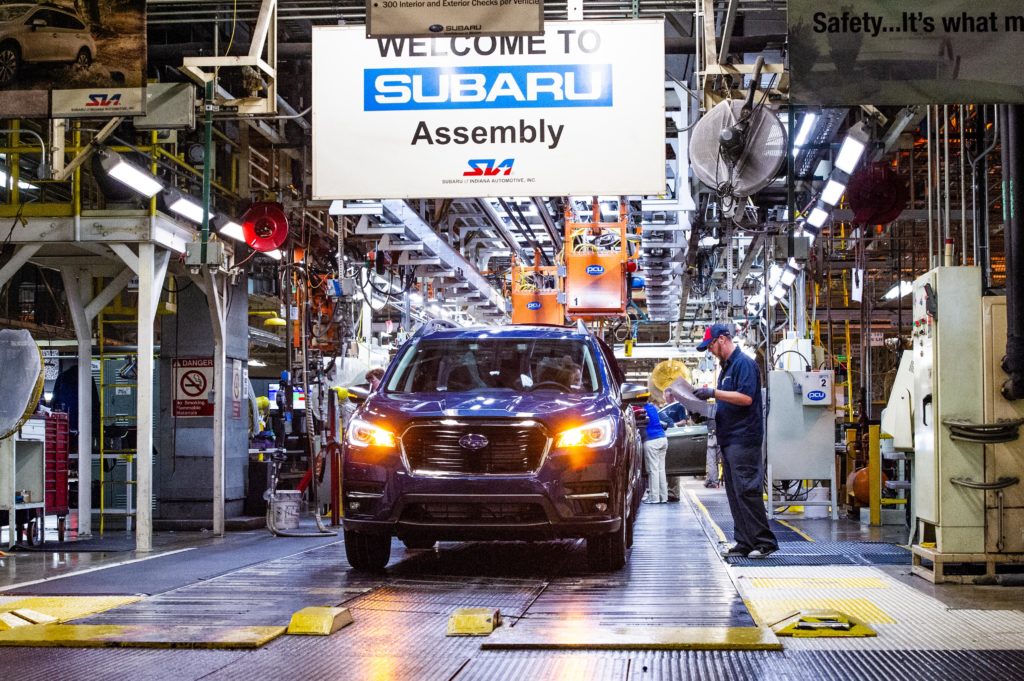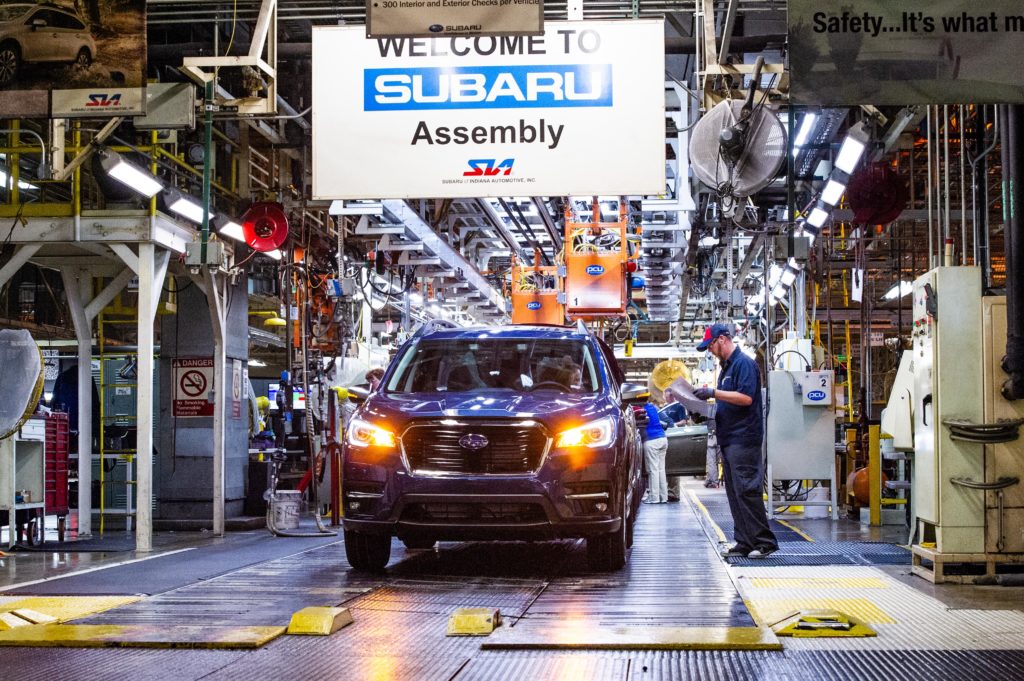 Lancaster said Subaru wants "roughly 300" certified shops by the end of 2018, and is targeting 650 by the end of 2019. The OEM only has 631 dealerships, and since only a third of those have auto body shops, there's an opportunity here for hundreds of independent repairers.
Certification could pay off with volume from Subaru's die-hard customer base. Repairers will be able to use certain marketing materials featuring the iconic Subaru logo, and they'll be featured on a customer-facing Subaru locator. However, the shops won't receive the captive volume which comes from parts restrictions; Subaru at this time isn't withholding certain components from non-certified shops as some OEMs do, according to Lancaster.
Perhaps even more importantly, Subaru plans to refer customers to certified shops when a wreck is detected by telematics technology, similar to how GM plans to use OnStar to promote its upcoming collision network.
"It's a plan," Lancaster said, stating that Subaru hoped to have this capability "soon."
"It makes perfect sense," he said.
Auto body shops who are already certified by one of Subaru's competitors should have an easy transition. Lancaster said Subaru sought to avoid a situation where repairers had to buy a bunch of new tools to meet brand-specific requirements.
"It's all spec-based," Lancaster said of the list of necessary equipment. However, a few Subaru-specific tools (sold by Bosch) will be necessary, and Subaru will require repairers to have a Subaru SSM-4 scan tool or sublet all scans, he said. The asTech, which connects to a Subaru scan tool remotely, will be acceptable, according to Lancaster.
"We know ours works," Lancaster said of the SSM-4.
Asked if a device capable of downloading the Subaru scanning operating system under the J-2534 "right to repair" standard would work, Lancaster said it would depend on its functionality, though he noted some Subaru-specific hardware would probably still be necessary. The question might be academic; Lancaster said that to Subaru's knowledge, nobody has actually bought a license to attempt this.
The repairer must also have the equipment necessary to calibrate the advanced driver assistance system EyeSight or an authorized retailer which will receive that work as a sublet job, according to Lancaster.
Shops must pay a $3,200 annual fee to Subaru, but they'll receive a free $2,499.95 annual subscription to Subaru's OEM repair procedures as well as a free AutoWatch subscription, according to Lancaster.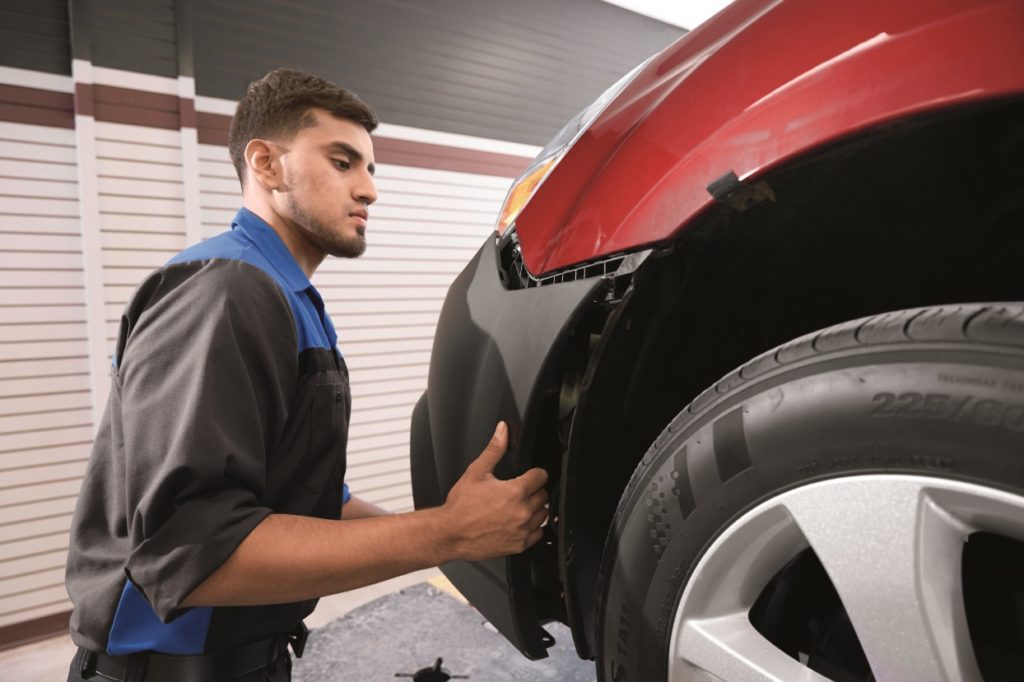 Shops will be also required to be I-CAR Gold Class, and this can't be met by having a single person trained in all of I-CAR's required role specialities: estimator, painter, structural body tech and nonstructural body tech.
Subaru will only permit an employee at a certified shop to count towards two of these "Role Rep" positions at the most. According to Lancaster, the goal is to have the qualified technicians be the parties actually working on the vehicle, rather than all the training having been done by someone in the back office.
The OEM is also working with I-CAR to develop Subaru-specific classes, according to Lancaster.
Asked if Subaru would cap networks at the national or market level, Lancaster said "we're looking market by market" with a goal of preventing oversaturation.
He said Subaru uses an algorithm taking both the units in operations and claims into account to determine an appropriate number of certified shops. For example, a city seeing a lot of Subaru through traffic (and therefore claims) but few residents owning Subarus might still need a certified repairer, according to Lancaster.
The size of shops also is a consideration, Lancaster said. A big shop able to handle larger demand might change the amount of repairers necessary in a particular area, he said.
Asked if the OEM would begin to replace poor performing shops with wait-listed shops, Lancaster said Subaru was trying to introduce the right shops from the start rather than growing a network first before worrying about refining it. While Lancaster allowed such culling might be necessary, "that's pretty far down the road" and probably a conversation for 2020, he said.
Many of these requirements should be familiar to shops on or evaluating other OEM certification networks. But Subaru will set itself apart from competitors by drawing on its "love promise" ethos.
"It's really the core of our business," Lancaster said.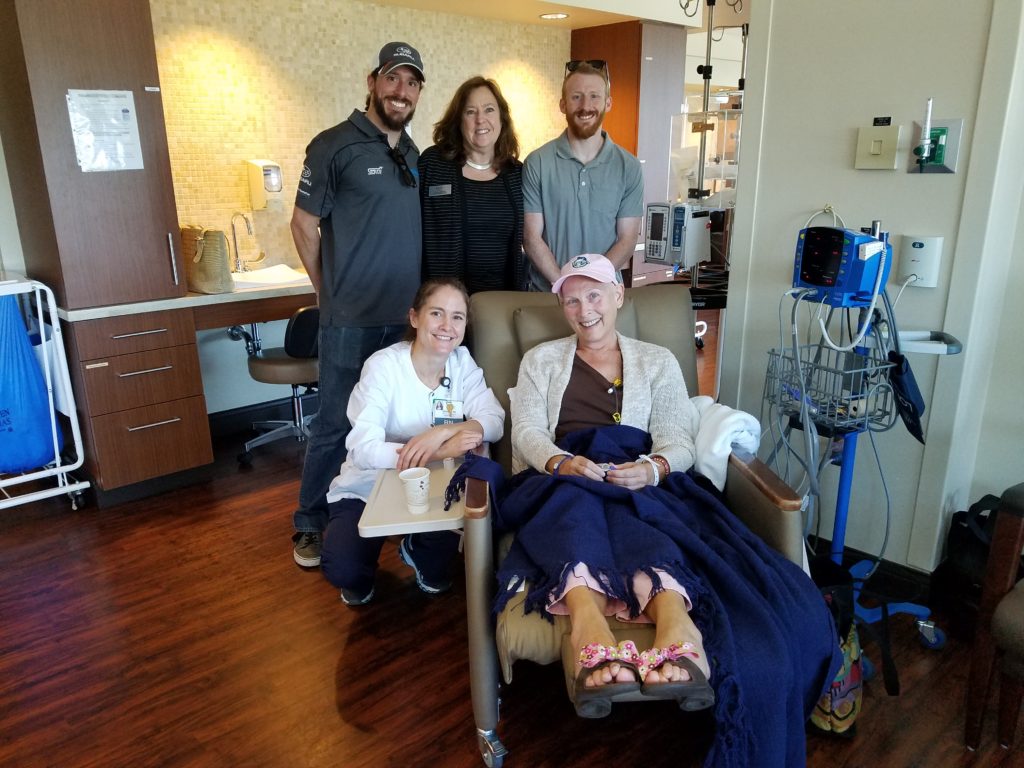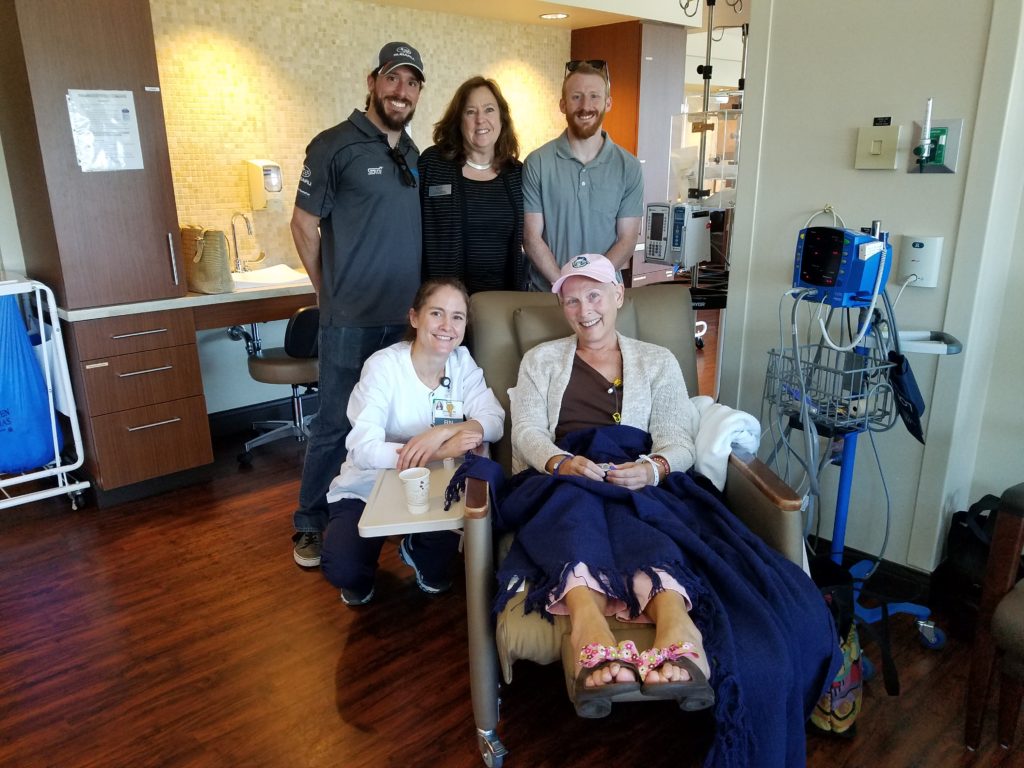 Subaru dealerships are encouraged to give back to their communities, and the OEM decided to make such altruism part of the certification program.
"We want them to volunteer their time in their community for causes that they want to be a part of," Lancaster said. A shop can give back through any 501(c)3 charity — something Lancaster noted many collision repairers do already.
"I think it'll help bond us a little bit better," he said.
Asked about insurer reactions to the potential competitor to their own direct repair program networks, Lancaster said he hadn't heard from any. He noted that Subaru opted to put its certified shops on the ARMS Business Solutions platform, choosing this option specifically because of ARMS' popularity with insurers. This would help insurers determine which of their DRP shops are also Subaru-certified, which would be a "win-win," he said.
Asked if Subaru's partnership with Liberty Mutual would lead to recommending certified shops first, followed by DRP shops (the order of operations in the Nissan-Liberty Mutual partnership), Lancaster said that hadn't been established, but he had been talking to them. "We're pretty good partners," he said.
Shops interested in being Subaru-certified should contact Wadsworth International at 877-257-0046 or email info@subarucertifiedcollision.com.
More information:
Subaru OEM1Stop repair procedure portal
Images:
The first 2019 three-row Subaru Ascent leaves the assembly line in May in Indiana. (Provided by Subaru)
Subaru will give its dealerships the first crack at its certified collision repair program before opening the network to independent collision repairers, possibly as early as this fall, national wholesale parts manager John Lancaster said Tuesday. (Provided by Subaru)
An image from the 2018 Subaru Loves to Care campaign. The Leukemia and Lymphoma Society and some Subaru dealers in June brought "blankets, messages of hope, and arts and crafts kits to cancer patients across the U.S., according to Subaru. (Provided by Subaru)
Share This: