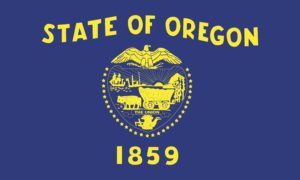 The Oregon Division of Financial Regulation, the agency in charge of regulating insurance, said it can't make a determination on whether an insurer is being reasonable in denying part of a claim.
A customer failing to get reimbursed for an OEM repair procedure would have to seek help by filing suit, the agency within the Department of Consumer and Business Services said.
But Oregon law and regulations seem to suggest such power would lie with DCBS/DFR after all.
Asked by Roarke Ponce, owner of Klamath Falls, Ore.-based Excel Auto Body, about an insurer ignoring repair manuals in outlining what steps they would pay for, DFR consumer advocate Sara James cited Oregon Administrative Rule 836-080-0240(11):
If an insurer or body shop prepares an estimate of the cost of automobile repairs, the estimate shall be in the amount for which the damage may reasonably be expected to be satisfactorily repaired. If crash parts manufactured by anyone other than the original manufacturer are to be supplied or installed, the estimate shall identify each such part in a clearly understandable manner. The insurer or body shop shall give a copy of the written estimate to the claimant.
"Neither 'reasonably' or 'satisfactorily' are defined so it would be a civil matter for a policyholder or third-party claimant to contest that an insurer's repair estimate was not enough for satisfactory repairs," James wrote in an email Ponce provided to us. A spokesman for the agency also said that DFR couldn't define what was reasonable and the customer would have to sue instead.
But according to OAR 836-080-0205, that "reasonable" regulation is the DCBS' own rule, adopted under its authority granted by state law.
(1) OAR 836-080-0205 to 836-080-0250 are adopted by the Director of the Department of Consumer and Business Services pursuant to the director's general rulemaking authority in ORS 731.244, to aid in the proper effectuation of 746.230.
(2) The purpose of OAR 836-080-0205 to 836-080-0250 is to define certain minimum standards the violation of which will be considered to constitute unfair claims settlement practices within the purview of ORS 746.230.
(3) OAR 836-080-0205 to 836-080-0250:
(a) Apply with respect to all insurance except fidelity and surety bonds;
(b) Apply to workers' compensation insurance only as provided in OAR 836-080-0250; and
(c) Are not exclusive, and the Director may also consider other acts not herein specified to be violations of ORS 746.230.
Oregon Revised Statutes 731.244 says the DCBS Director, currently Cameron Smith, "may make reasonable rules necessary for or as an aid to the effectuation of the Insurance Code. No such rule shall extend, modify or conflict with the Insurance Code or the reasonable implications thereof."
The reasonableness rule was enacted "to aid in the proper effectuation" of ORS 746.230, which bans "unfair claims settlement practices" like:
(1) No insurer or other person shall commit or perform any of the following unfair claim settlement practices:
      (a) Misrepresenting facts or policy provisions in settling claims;
      (b) Failing to acknowledge and act promptly upon communications relating to claims;
      (c) Failing to adopt and implement reasonable standards for the prompt investigation of claims;
      (d) Refusing to pay claims without conducting a reasonable investigation based on all available information;
      (e) Failing to affirm or deny coverage of claims within a reasonable time after completed proof of loss statements have been submitted;
      (f) Not attempting, in good faith, to promptly and equitably settle claims in which liability has become reasonably clear;
      (g) Compelling claimants to initiate litigation to recover amounts due by offering substantially less than amounts ultimately recovered in actions brought by such claimants;
      (h) Attempting to settle claims for less than the amount to which a reasonable person would believe a reasonable person was entitled after referring to written or printed advertising material accompanying or made part of an application;
      (i) Attempting to settle claims on the basis of an application altered without notice to or consent of the applicant;
      (j) Failing, after payment of a claim, to inform insureds or beneficiaries, upon request by them, of the coverage under which payment has been made;
      (k) Delaying investigation or payment of claims by requiring a claimant or the claimant's physician, naturopathic physician, physician assistant or nurse practitioner to submit a preliminary claim report and then requiring subsequent submission of loss forms when both require essentially the same information;
      (L) Failing to promptly settle claims under one coverage of a policy where liability has become reasonably clear in order to influence settlements under other coverages of the policy; or
      (m) Failing to promptly provide the proper explanation of the basis relied on in the insurance policy in relation to the facts or applicable law for the denial of a claim.
      (2) No insurer shall refuse, without just cause, to pay or settle claims arising under coverages provided by its policies with such frequency as to indicate a general business practice in this state, which general business practice is evidenced by:
      (a) A substantial increase in the number of complaints against the insurer received by the Department of Consumer and Business Services;
      (b) A substantial increase in the number of lawsuits filed against the insurer or its insureds by claimants; or
      (c) Other relevant evidence. [1967 c.359 §588a; 1973 c.281 §1; 1989 c.594 §1; 2014 c.45 §79; 2015 c.59 §6; 2017 c.356 §101] (Emphasis ours.)
So insurers are supposed to be equitable — and not force customers to sue them for amounts the carrier has agreed to pay out before. The DFR is supposed to be enforcing this.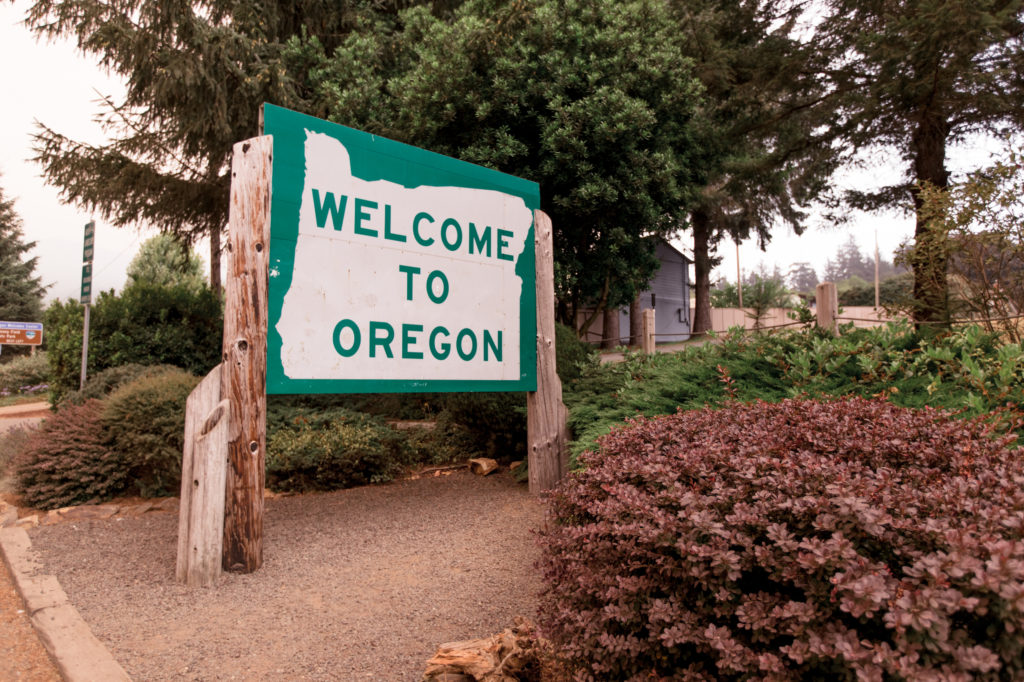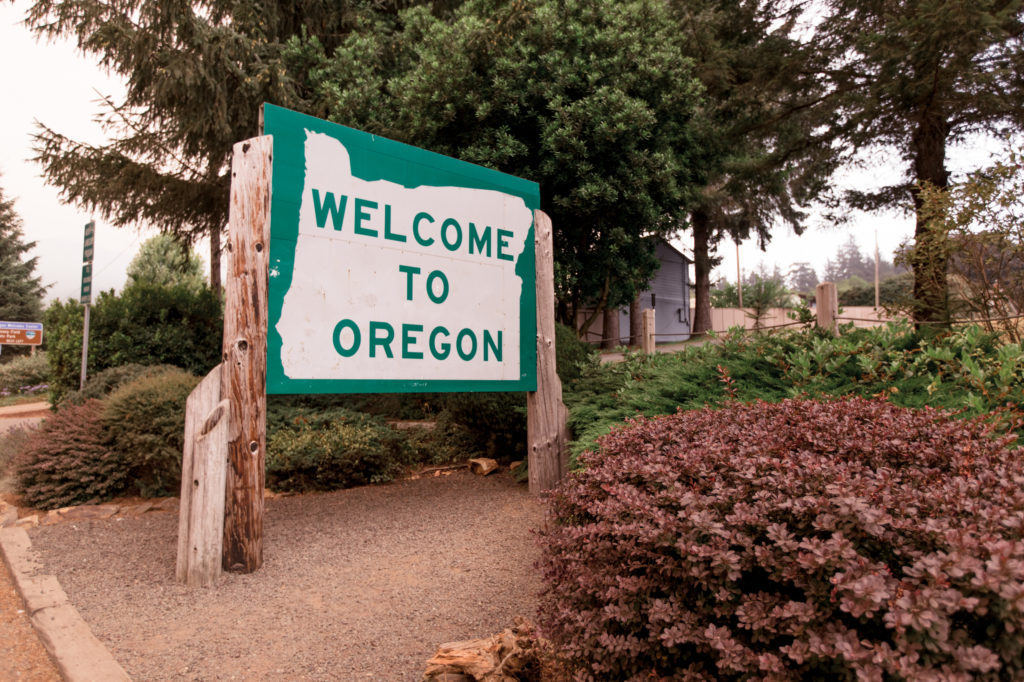 The DFR is also supposed to crack down on insurers settling for less than a reasonable person would be entitled. Is it really a stretch to conclude that a reasonable person would feel that the repair instructions of the guys who built the car or designed the tools and materials used in the repair should be followed?
That unfair claims settlement language and the rest of ORS 746 fall within the Insurance Code, which we've established that Smith's DCBS is allowed to make rules to administer. And in fact, he's encouraged by state law to "liberally construe" that code to protect the customer:
According to ORS 731, the first chapter of the Insurance Code:
731.004 Short title. ORS chapters 731, 732, 733, 734, 735, 737, 742, 743, 743A, 743B, 744, 746, 748 and 750 may be cited as the Insurance Code. [1967 c.359 §1; 1973 c.97 §1; 1975 c.769 §1] …
731.008 Purpose of Insurance Code. The Legislative Assembly declares that the Insurance Code is for the protection of the insurance-buying public. [Formerly 736.003] …
731.016 Construction of Insurance Code. The Insurance Code shall be liberally construed and shall be administered and enforced by the Director of the Department of Consumer and Business Services to give effect to the policy stated in ORS 731.008. [1967 c.359 §4] (Emphasis Oregon Legislature's ORS website.)
The agency also can investigate to see if an insurer's violating part of the code — which implies DCBS would make a decision as to if the behavior in question was reasonable. According to 731.236:
(1) The Director of the Department of Consumer and Business Services shall enforce the provisions of the Insurance Code for the public good, and shall execute the duties imposed by the code.
(2) The director has the powers and authority expressly conferred by or reasonably implied from the provisions of the Insurance Code.
(3) The director may conduct such examinations and investigations of insurance matters, in addition to examinations and investigations expressly authorized, as the director considers proper to determine whether any person has violated any provision of the Insurance Code or to secure information useful in the lawful administration of any such provision. The cost of such additional examinations and investigations shall be borne by the state.
(4) The director has such additional powers and duties as may be provided by other laws of this state. [1967 c.359 §52] (Emphasis ours.)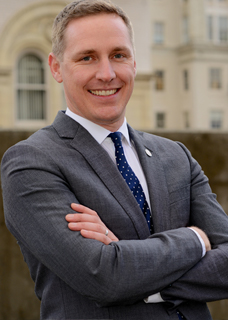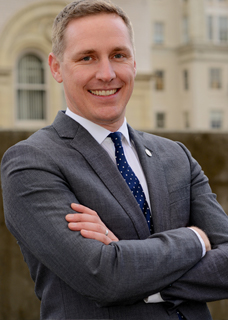 The director can even call witnesses to help make a decision, according to 731.232:
(1) For the purpose of an investigation or proceeding under the Insurance Code, the Director of the Department of Consumer and Business Services may administer oaths and affirmations, subpoena witnesses, compel their attendance, take evidence and require the production of books, papers, correspondence, memoranda, agreements or other documents or records which the director considers relevant or material to the inquiry. Each witness who appears before the director under a subpoena shall receive the fees and mileage provided for witnesses in ORS 44.415 (2).
(2) If a person fails to comply with a subpoena so issued or a party or witness refuses to testify on any matters, the judge of the circuit court for any county, on the application of the director, shall compel obedience by proceedings for contempt as in the case of disobedience of the requirements of a subpoena issued from such court or a refusal to testify therein. [1967 c.359 §51; 1989 c.980 §22]
So are the DFR and DCBS' hands really tied? It doesn't seem so. But if Smith or a successive DCBS director still think they lack the power to determine unreasonableness in unfair claims settlement practices, they should at least make an effort to double-check that analysis. Why not ask the attorney general for an opinion before saying you can't help the consumers your agency is named after?
Under ORS 180.060, "The Attorney General shall give opinion in writing, when requested, upon any question of law in which the State of Oregon or any public subdivision of the state may have an interest, submitted to the Attorney General by the Governor, any officer, agency, department, board or commission of the state or any member of the legislature."
That at least would get the problem out in the open and perhaps signal to the Legislature and governor, who has oversight over DCBS, that change is needed if the state's insurance agency is going to actually regulate insurance claims.
More information:
Images:
A depiction of the Oregon flag. (chokkicx/iStock)
A sign welcomes travelers to Oregon. (Jorge Villalba/iStock)
Oregon Department of Consumer and Business Services Director Cameron Smith is shown. (Provided by DCBS)
Share This: