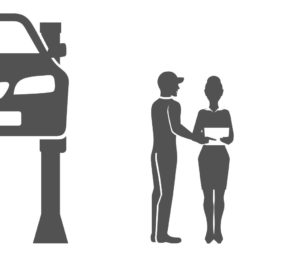 The Missouri shop owner who successfully went to court over what a judge agreed was a $7,071 underpayment by GEICO discussed Friday how he handles customers amid what he described as a climate of intransigence by insurers.
Collision Company owner Brad Buck's $13,409.66 estimate of the cost to repair a 2016 Ford C-MAX struck by a third party was vindicated Tuesday by an Adair County Circuit Court judge.
GEICO initially had written an estimate for the $3,850.22 in damage they could see on the C-MAX, according to Buck. Following a teardown (which GEICO argued unsuccessfully in court was too extensive), the carrier agreed to pay $6,338.36 but balked at the remaining $7,071.30.
Armed with an assignment of proceeds from the C-MAX owner, Buck sued the at-fault party. Associate Judge Kristie Swaim on Tuesday awarded the C-MAX's owner the full $13,409.66 Buck had estimated, less the $6,338.36 GEICO had paid.
The court had agreed with Buck's assessment over those offered by GEICO and a shop testifying on behalf of the defense. Yet he finds himself constantly having to battle over his estimates. (GEICO going the distance was an anomaly, he said; insurers typically have settled out of court.)
Buck described having to offer customers two choices: Either pay the amount their insurer refused, or pay enough of it that the shop would be out of the red on the job and have the Collision Company attempt through an assignment of benefits to recoup that amount plus the remainder owed. (He said that the right to sue an insurer for bad faith is also assignable in Missouri, though he hasn't pursued such litigation yet.)
Making enough to get by and constantly having to sue for the rest is an absurd business model, Buck noted.
Most customers will opt for the option of an assignment of proceeds, but some do agree to just pay the entire difference themselves, according to Buck.
"Some people circle that, but not many," he said.
It can tug at the heartstrings to go after the customer for money, but being underpaid for work leaves him eating "ramen noodles," Buck said.
"Nobody (except the insurer) should have to pay, especially me," he said.
Buck said insurers used to be more cooperative. He would send clear photos of the issue, and a desk reviewer would approve his bill.
"That's not the case anymore," he said.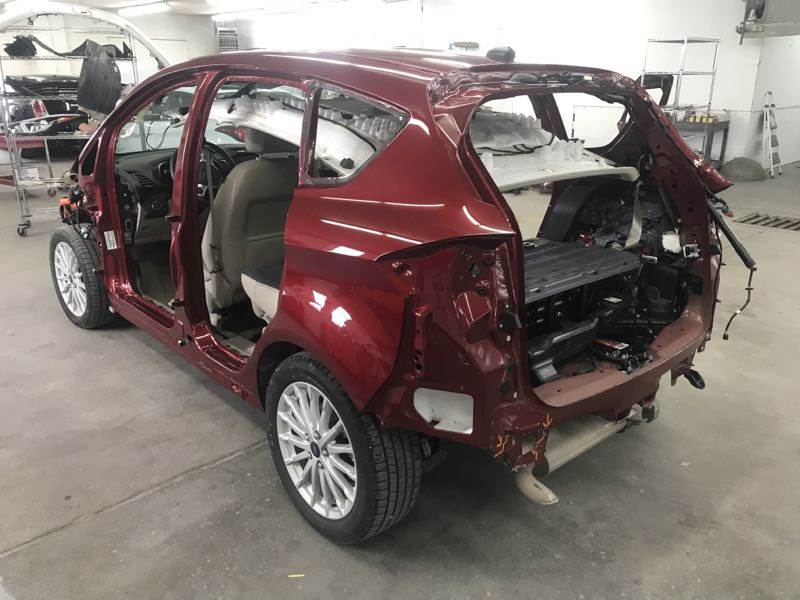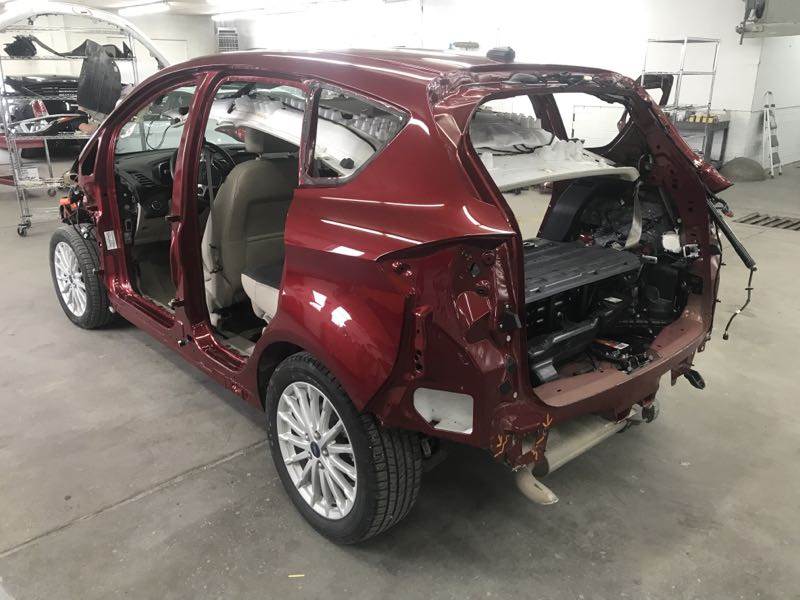 Buck indicated the amount not paid by insurers had also increased. He said he used to have to take claims underpaid by 10 percent to court, which he could weather financially. But now, insurers were refusing 40-50 percent of the repair bill, he said.
Buck said he has examples of more than 70 short-pays by various insurers on deck, describing some as around $2,000, others more like the $8,000 range. With this win under his belt, he plans to consolidate multiple instances into a single lawsuit to make pursuing litigation more cost-effective. (Preparing for the litigation decided Tuesday took so much time he had to hire another employee, Buck noted.)
Continued insurer stonewalling might lead Buck to go the route some shops take, he said: Always have the customer pay in full and leave it up to the policyholder to pursue reimbursement from the carrier, a common occurrence in the health insurance sector. However, he feared enacting this might alienate his customers.
If the body shop explains the process and who is responsible for payment carefully to the customer, he or she will be concerned when the insurer tries to cut the estimate, according to Buck. If the carrier cuts it by $2,000 and the customer doesn't care, "there was a failure to communicate," he said.
Customers do see how much effort the Collision Company has invested on their behalf and get upset at the insurer, he said.
"They don't really balk at having to pay," he said. They're not mad at the shop — they're "really thankful" for its efforts — and instead are frustrated by the carrier, he said. Customers do cancel insurance because they're upset at the experience, infuriating insurance agents who then attempt to steer clients away from his shop, Buck said.
Buck said customer communication had initially been his biggest problem. He'd go to bat for a customer who didn't know their insurer was denying part of the repair or a customer who didn't care about something like OEM parts at all.
Customers also can get frustrated with the situation and take it out on a shop. Buck said he now has an employee who spends half her day updating customers to ensure insurers can't attempt to unfairly portray the shop as the one to blame for the issue.
"It's unbelievable," he said. The Collision Company will have to spend a half-hour to an hour daily strategizing how to handle a particular denial.
Buck said younger customers who'd never filed a claim before find his process makes sense. He said the more difficult customers tend to be those used to traditional practices like parking lot estimates or throwing the keys to a repairer and forgetting about it.
Images:
Educating the customer can be an important part of the collision repair business. (macrovector/iStock)
GEICO expects supplements given its estimates are only based upon the exterior of a vehicle, an adjuster supervisor told a Missouri small-claims court in June. However, a complete vehicle teardown involving areas away from the point of collision, as was done on this 2016 Ford C-MAX, was unacceptable and didn't deserve to be reimbursed, GEICO MDP Lucas Sarpong testified in Adair County Circuit Court. (Provided by the Collision Center)
Share This: