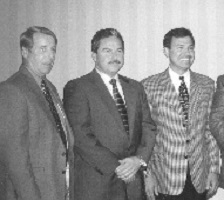 Former Society of Collision Repair Specialists Chairman and East Coast multi-shop operator Don Keenan died Aug. 9 following an injury days prior.
He was 64, Collision Week reported.
Keenan joined his father's 27-year old Keenan Auto Body in 1979 and became president in 1980. He built it into a 12-shop empire in Pennsylvania and Delaware before selling the chain to ABRA in 2015.
"The purchase of a brand with such well-established history and strength as Keenan, creates exciting opportunities for us as we seek to establish and further develop ABRA's presence in the region," ABRA's then-CEO Duane Rouse said in a 2015 statement. ABRA in the news release paraphrased Rouse as feeling Keenan Auto Body had "outstanding leadership and operational strength."
The company today still refers to itself under the Keenan brand name, adding the tagline "an Abra company."
ABRA director of corporate development Mike LeVasseur, who had been Keenan's president and chief operating officer up until the sale, shared the news to numerous industry figures with a "heavy heart" in a Friday email provided to Repairer Driven News.
"Prayers go out to the families and friends," he wrote. "I am forever grateful to have been his friend and business partner."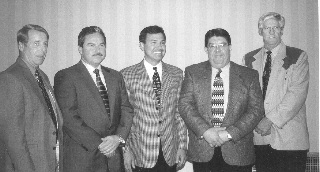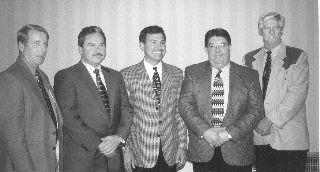 In a 2016 Auto Body Repair Network column, LeVasseur remembered how Keenan trusted him with the operations responsibility in 1997 during the company's expansion to a third store:
Among the points I tried to make: As we open up another location, we really shouldn't have three different processes at three different shops. And by turning over operations to me, it would free him up to get more involved in the industry and focus on the types of CEO responsibilities the growing company needed.
Somewhat to my amazement, Don did just that. I don't think the ego of many company owners would allow them to do that. But Don understood the importance and value of process, calibration and consistency, and I give him a lot of credit for the company's subsequent success (and my career). I couldn't appreciate more how he responded to my question, and I was extremely grateful he was willing to "turn over the keys to the car" to me. …
Second, what I saw and learned from Don that day is that successful leaders need to understand what their company needs most from them. They work to focus on those things, helping develop others who can take on and excel at the other needed leadership roles within the company.
Keenan ran the Society of Collision Repair Specialists as chairman from 2001 to 2002 and was president of the Coyote Vision Group 3.1 20-Group and Universal Underwriters Group (now Zurich) Customer Council. His career also includes serving on the boards of the Folcraft Vocational Technical School and Certified Aftermarket Parts Association.
More information:
Mike LeVasseur in Auto Body Repair Network, Feb. 2, 2016
Featured image: Former Keenan Auto Body owner Don Keenan, second from left, poses with other Society of Collision Repair Specialists leaders. He became SCRS Chairman in 2001. (Provided by Society of Collision Repair Specialists)
Share This: