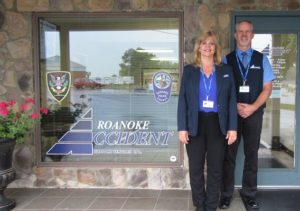 A Canadian company selling a new model of reporting collisions to police and insurers simultaneously through central locations is starting to make headway in the U.S.
Accident Support Services International has for years operated Collision Reporting Centers in Canada, and in 2016 opened its first in the U.S. in Roanoke, Va. It later opened a facility in Tuscon, Ariz., and announced Aug. 10 it would open a second in Hampton, Va.
"There's really no cookie-cutter process to what we do," Derrick Wilson, who manages ASSI's debut U.S. center in Roanoke, Va., said Friday. Every location behaves a little differently based upon what its local law enforcement partner wants, he said.
Generally, the U.S. facilities take down the information which would have been recorded by police in instances where no criminal charges are likely, no one is injured, and there's no damage to property other than vehicles, according to ASSI's website. This frees up authorities to focus on more important issues than those minor fender-benders while satisfying what Wilson said was an obligation to report motor vehicle accidents to law enforcement. (According to ASSI's website, any crash in Virginia causing a combined value of $1,500 in damage requires a police report.)
Tuscon, Ariz., law enforcement doesn't even go to the scene of such accidents anymore, Wilson said; dispatchers will just tell customers to go straight to the reporting centers instead of waiting for authorities. In Virginia, law enforcement will go to the scene to check it out but hand the customers a brochure to take to the Collision Reporting Center and get the rest of the process done there, according to Wilson.
The centers will send the information to police departments, which will review any incident causing more than $1,500, just as would have occurred under the traditional police report process, Wilson said.
About 20 police jurisdictions nationwide are now examining the model, Wilson said.
No tax dollars fund the centers, Wilson said. The facilities are paid for by the company's partner insurers, which right now include some of the country's largest carriers, he said. "There's a whole 'nother group of them" examining the concept, he said.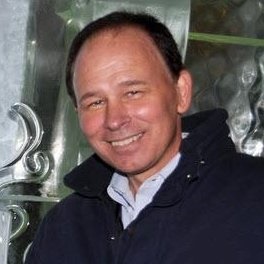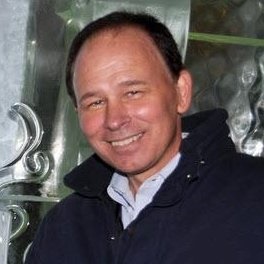 One of these might be State Farm. In 2016, ASSI announced it had named retired 39-year State Farm veteran Ed Weidmann chairman of its U.S. Industry Advisory Board.
"His efforts will promote ASSI's innovative First Notice of Loss and accident reporting service that accelerates the claim and triage process and fully and accurately documents accident details while controlling costs and enhancing the customer experience as collisions are reported to police at the Collision Reporting Center," ASSI wrote then.
The benefit to an insurer involves having all of the information collected by ASSI.
"The CRC process is truly an extension of an insurer's customer service to their insured in a day and age where everything has become very impersonal," Wilson wrote in an Oct. 25, 2017, ASSI post. "Insurers participating in the CRC program are provided with all collision information at once provided that their insured consents to the release of the collision report. This information saves insurers a great deal of time and telephone tag making it possible for them to handle claims more quickly. This assists in settling claims faster by shortening the claim window getting the citizen back on the road after a collision quicker."
The insurer would want the police report anyway, Wilson noted.
Typically, "real problems" exist for an insurer when a claim is made without a police report, according to Wilson. One of the parties in the collision might not be truthful, and a "lot of fraud" is possible, he said.
ASSI's website states that it won't send information to the insurer unless the customer requests this be done, though it also cautions that after reporting a crash to police, "you need to report it to your insurance company within a reasonable amount of time."
ASSI will also take a set of photographs the participating insurers can agree would be needed and provide information to the customer about the next steps in the claims process, Wilson said. This document might be a generic one, or it can be customized to suit the ASSI insurer partner who covers that particular center visitor, he said.
"ASSI's goal is to facilitate an active partnership between the police and insurers in post-accident care by providing exceptional customer service, advice and assistance to citizens involved in an accident with branded handouts and material from their insurance provider," the company wrote in an Aug. 10 news release. "By providing insurers with all relevant facts of the loss (first notice of loss) including documentation and photographs of all parties within hours of the collision as their reporting to police, we help reduce claim cycle times and related costs.  Our program helps to increase penetration of carriers' preferred appraisal resources, improve customer service, and reduce the likelihood of physical damage and bodily injury fraud, while enabling Insurers to significantly improve claim outcomes and policyholder retention by streamlining the claims reporting and settlement process."
The centers at first blush might seem like insurance drive-in centers, and Canadian versions of the concept have had specific insurer representatives on-site, heightening concerns of steering.
"That's what the fear is," Washington Metropolitan Auto Body Association Executive Director Jordan Hendler noted.
John Norris, executive director of the Canadian Collision Industry Information Assistance trade group, in 2016 described how similar centers in Canada had been used as a means of sending business to direct repair program shops.
"If handled properly and the collision repair industry is involved in setting parameters of operation, then they (the centers) will provide value," Norris wrote then to Repairer Driven News. "If no input from industry occurs, you will end up with a DRP referral source that all damaged vehicles MUST use."
However, Wilson said Friday his company is aware of shop choice law and makes a specific effort to prevent steering.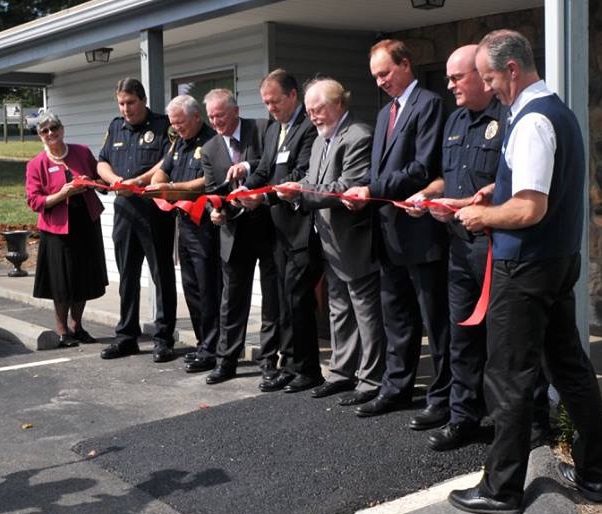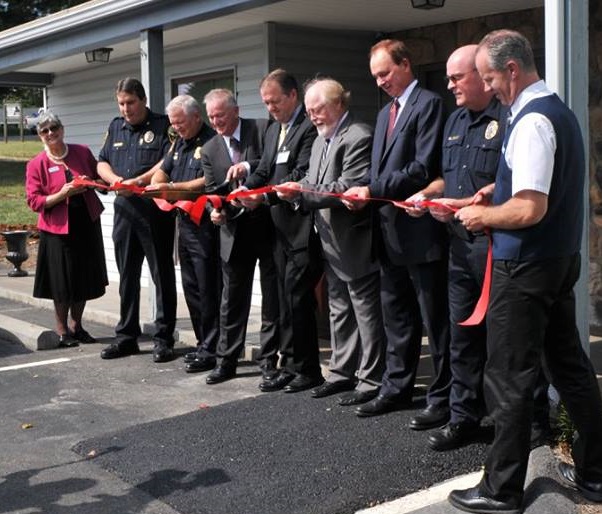 ASSI does not provide granular detail like a list of an insurer's direct repair network of shops, according to Wilson. Staff will also follow state antisteering law and tell customers they have the right to take their vehicle to any body shop, he said.
Hendler said WMABA would continue to monitor the centers, "especially knowing what has happened in Canada."
The facilities are not associated with any body shops either, Wilson said.
Asked about the prospect of state laws banning estimates based solely upon photos like those taken by ASSI, Wilson said it'd be on the insurer to uphold that law and inspect the vehicle in person rather than attempt an estimate from the images. (In all fairness, there's nothing inherently wrong with an insurer having photos of a claimant's vehicle, even in a state forbidding photo estimating. Documenting the vehicle and the loss with photos is a separate and independent action than writing an estimate based off of those images.)
"All vehicles are photographed documenting the collision details and helping to reduce fraudulent claims," ASSI's website states. "A "Damage Reported to Police" sticker is applied to deter additional damage from being added to the vehicles."
Wilson said the center also helps by providing a means to document a crash on private property. Police don't have jurisdiction to investigate incidents in places like parking lots, he said. However, dispatchers can now advise motorists to go to the center, he said.
More information:
"COLLISION REPORTING CENTER SET TO OPEN IN HAMPTON, VIRGINIA"
Accident Support Services International, Aug. 10, 2018
"Focus on Citizens assist Police and Insurers to achieve Highest Level of Customer Service"
Derrick Wilson on ASSI website, Oct. 25, 2017
Accident Support Services International U.S. FAQs (Click on the American flag at top right after loading page.)
"First U.S. Collision Reporting Center"
ASSI, April 5, 2016
Images:
Accident Support Services International's Roanoke, Va., Collision Reporting Center is shown. (Provided by ASSI)
The ribbon is cut on Accident Support Services International's first U.S. Collision Reporting Center, which opened Sept. 15 in Roanoke, Va. (Provided by ASSI)
Share This: